This post may contain affiliate links. Please read my disclosure.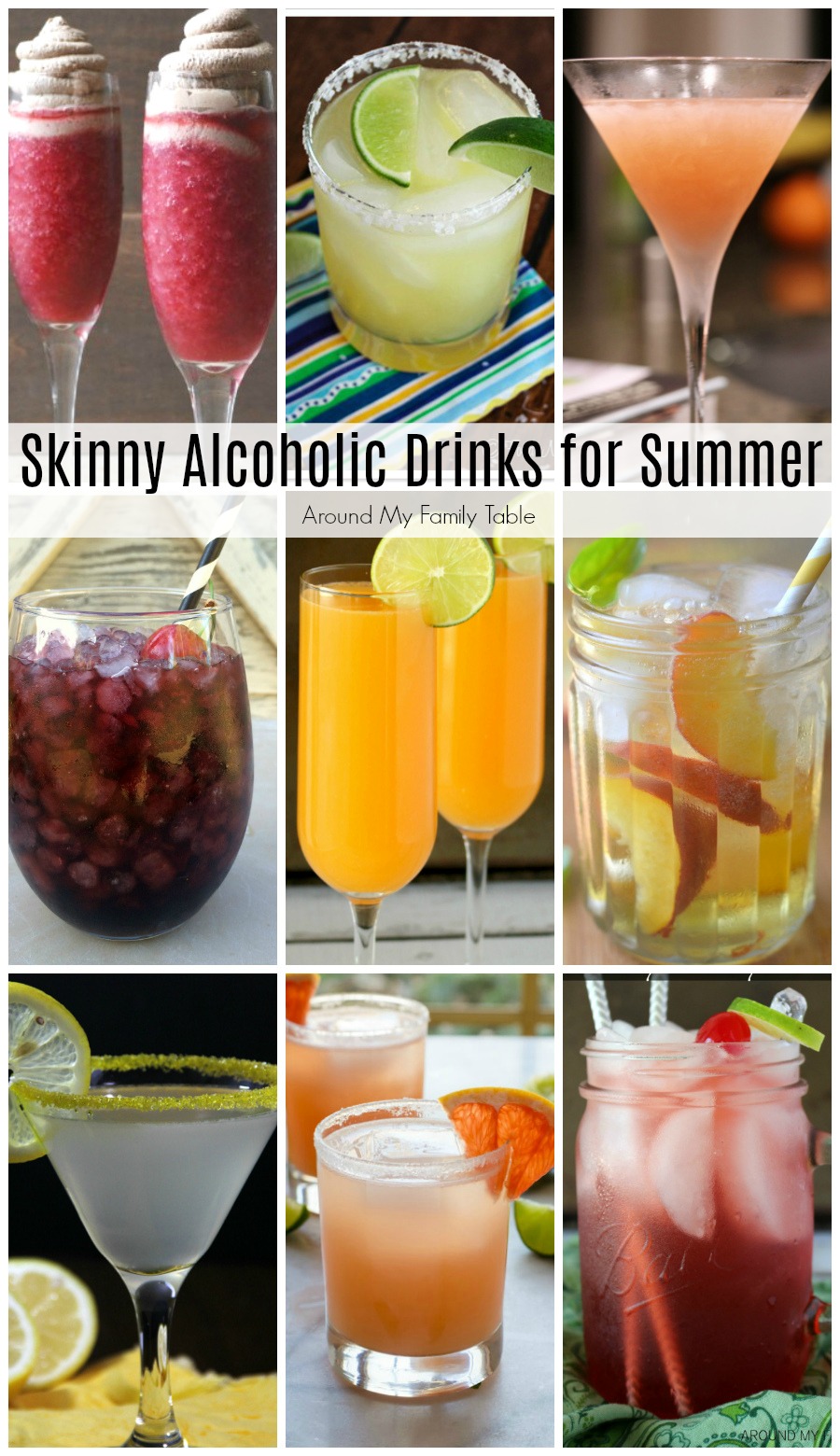 When the temps go up, quench your thirst, without the guilt, with these Skinny Alcoholic Drinks for summer.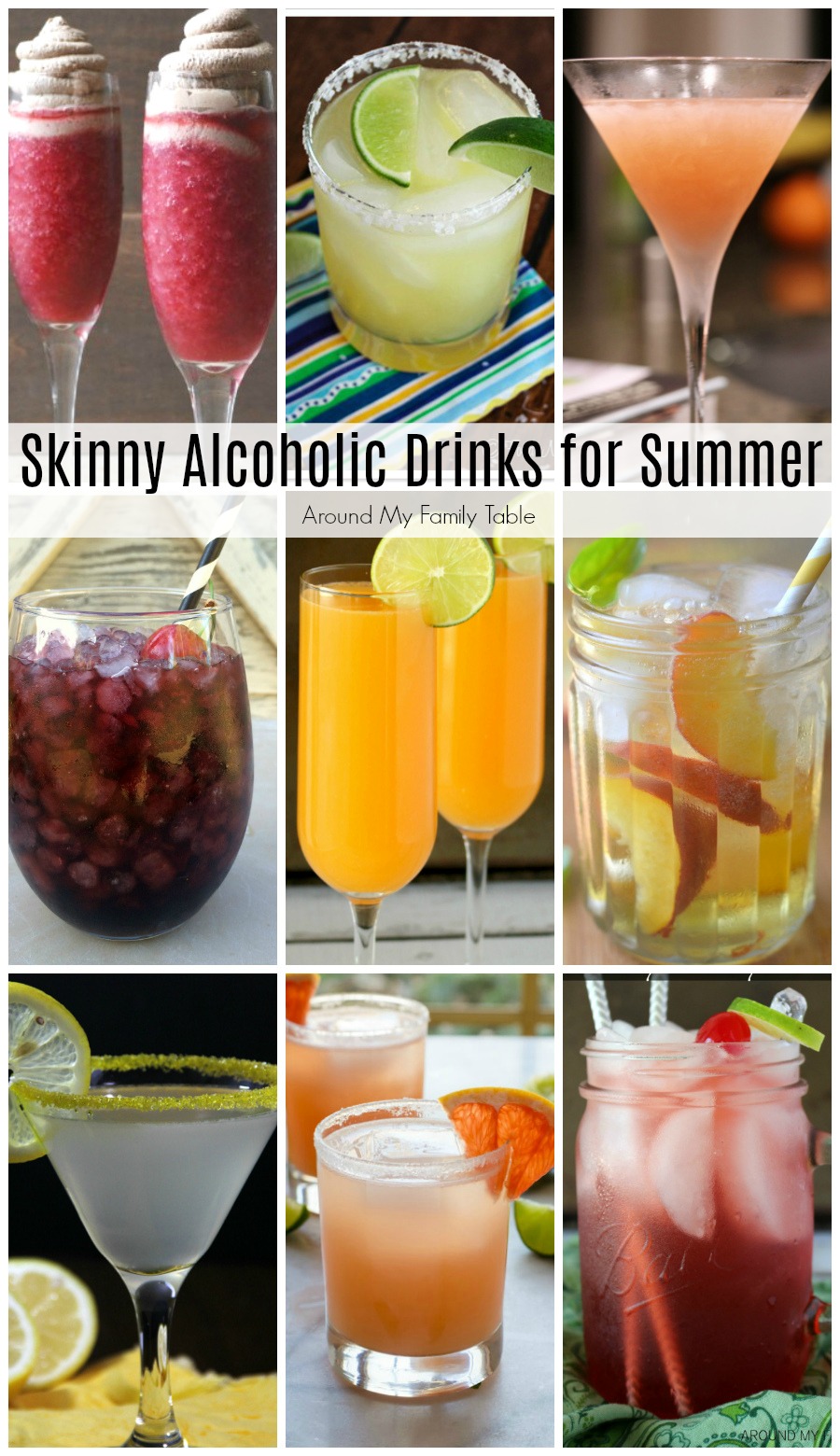 Kicking back to relax with an alcoholic beverage isn't just for happy hour anymore. I love to chill by the pool with an ice-cold margarita, mojito, or a glass of sangria. The frosty cold is so refreshing on a hot day, and the sweetness tastes so satisfying during the afternoon time. Of course, too much sugar can be rough on my waistline and on my hips, so I try to limit my sugar intake.
Summer is the perfect time to sit and sip on a well-made cocktail, but it can be easy to overdo it on those sugary drinks. Before you indulge in that sweet beverage, that a look at these skinny alcoholic drink recipes. There is sure to be a lighter version of your favorite that is just as tasty as the original. There are some easy ways to keep your cocktails skinny. One way to tweak your favorite drink is to simply substitute the mixer. Do a simple swap: use seltzer or coconut water as a mixer instead of a high-sugar fruit juice, or use fresh fruits to naturally sweeten the drink instead of high-calorie purees. Citrus and berries make a perfect addition to just about any drink.
I have taken the guesswork out of lightening things up for you. These drinks feature seasonal ingredients and the right blends to make sure you taste the drink, not any unnecessary calories. So go ahead and enjoy one (or two) of these skinny alcoholic drinks for summer. They are delicious!
Skinny Alcoholic Drinks for Summer
Refreshing Summer Watermelon Ricky
Summer Peach and Basil Sangria
Spiked Raspberry-Lime Coconut Water