My Slow Cooker Cheddar Bacon Dip is the perfect after school snack or appetizer for the big game. Heck, I make it on the weekends to go with lunch sometimes…it's that good!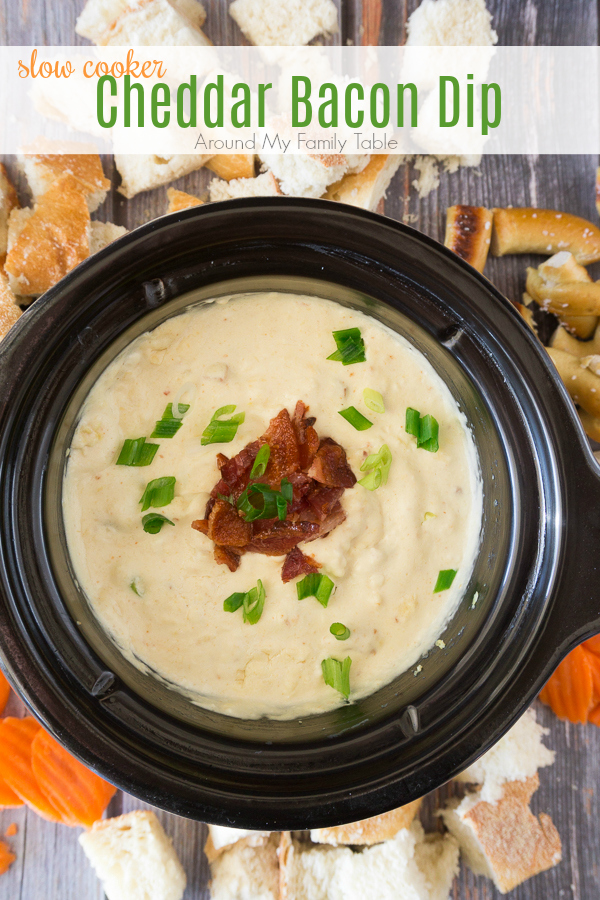 This post is in partnership with French's.
Since I work from home, I try to be prepared with homemade snacks for the kids when they get home from school.  Sometimes that just cut up fruit, sometimes baked goods, but the kids love when I get really creative and serve something like this Cheddar Bacon Dip.
I throw it together really fast after lunch and it's hot and ready waiting for them after school.  I do plan ahead and cook extra bacon at breakfast when I'm planning on making this dip, just so it's even easier to throw it together. In a pinch, just throw the bacon in the microwave while you grate the cheese.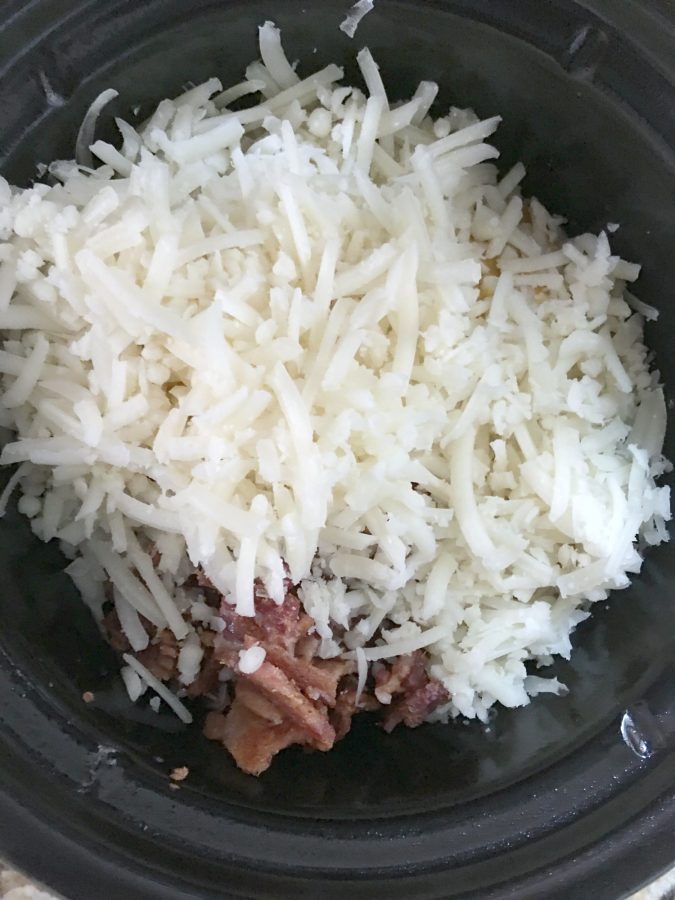 Do your kids come home absolutely starving like mine do??? It's like they haven't eating all day…I know I fed them breakfast and packed huge lunches which are always gone….crazy!  I just don't want them filling up on junk so close to dinner.  So I serve this dip with a selection of chips and veggies.  While the chips always go first, the veggies are devoured as well.  I mean, any vessel to get the yummy cheesey bacony goodness into their bellies will work!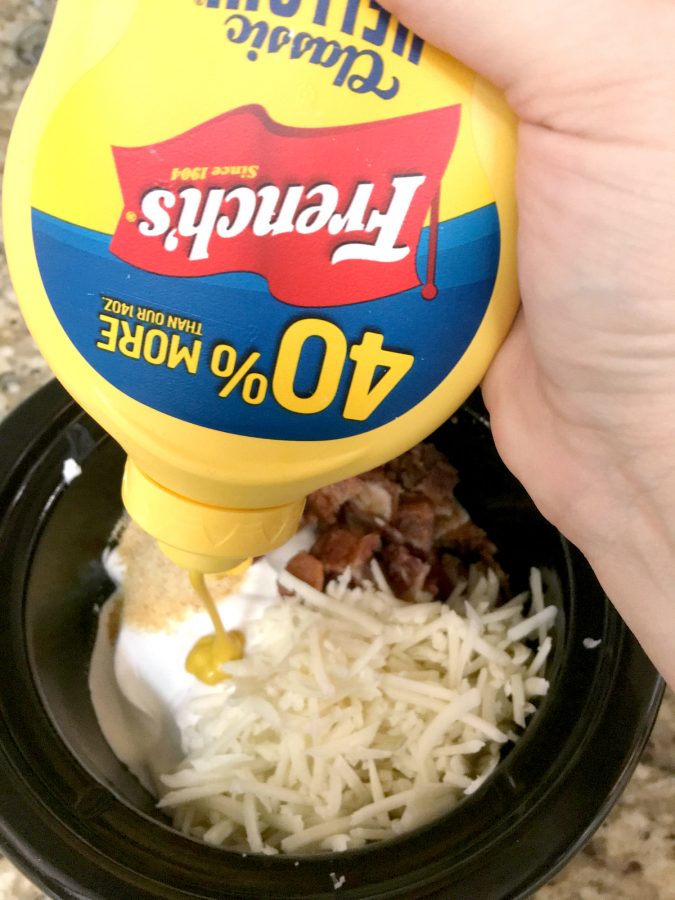 French's Classic Yellow Mustard has always been my favorite, I love that it's 100% natural. In fact, it's stone ground from #1 Grade Mustard Seeds with nothing artificial, period. No no weird stuff with zero fat, calories or gluten. I use it to top my hot dogs and burgers and to make delicious marinades.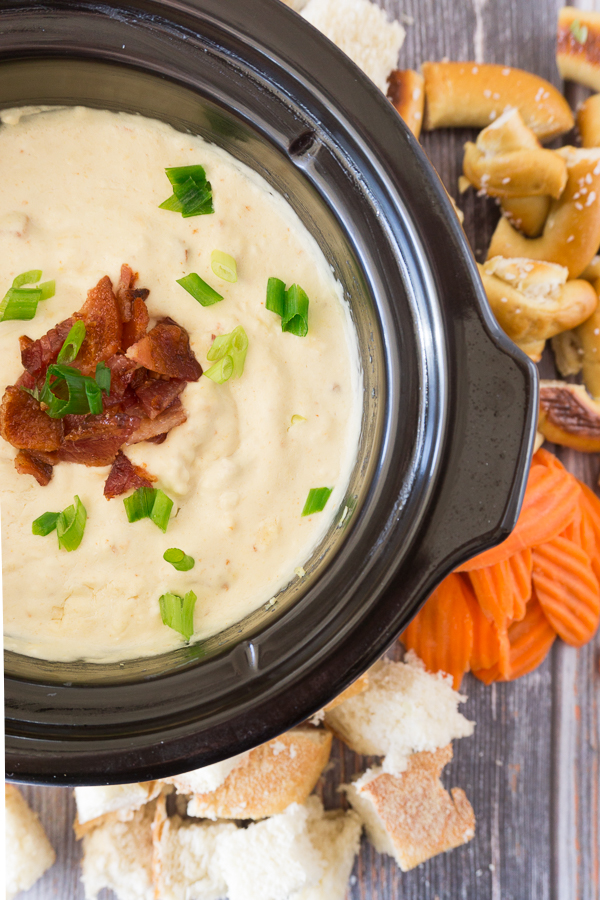 " data-external-id="22260″>Slow Cooker Cheddar Bacon Dip


Disclaimer: I'm sharing French's® in my life as part of a sponsored series for Socialstars™" #FrenchsCrowd #FrenchsKetchup
Don't Miss A Recipe!
And get my Free Slow Cooker Resource Guide! It's full of recipes with 5 or fewer ingredients plus plenty of slow cooker tips!

Plus, you'll get access to my free EXCLUSIVE downloads & printables for newsletter subscribers.