This post may contain affiliate links. Please read my disclosure.
The perfect dairy free substitute for sweetened condensed milk is this homemade Sweetened Condensed Almond Milk.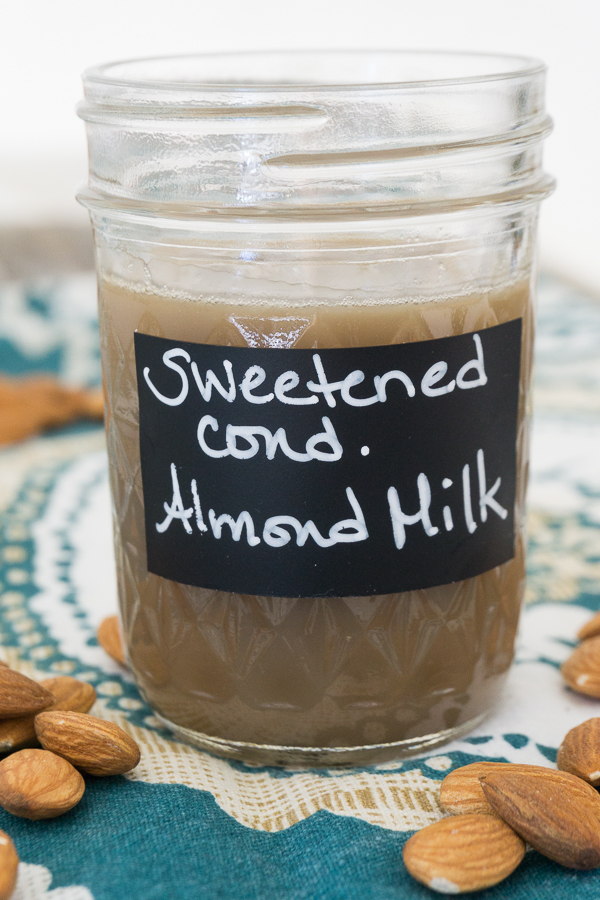 Ever since I had to remove dairy from my diet, I've struggled with finding decent replacements for sweetened condensed milk. I use canned coconut milk and coconut real a lot, but I decided I need to just figure out how to make a dairy free version to use in my favorite recipes, especially to make my own coffee creamers.
Y'all, if you are dairy free or vegan….this dairy free sweetened condensed milk is gonna be a game changer. Just promise me, you'll use your favorite almond milk..don't go cheap because you'll be able to tell. My favorite is Califia brand (this is not a sponsored post…it really is my favorite), so that's what I use even though it's a bit pricey. It's like using wine in your recipes…don't use a wine in your dish that you wouldn't drink. Same goes for the almond milk.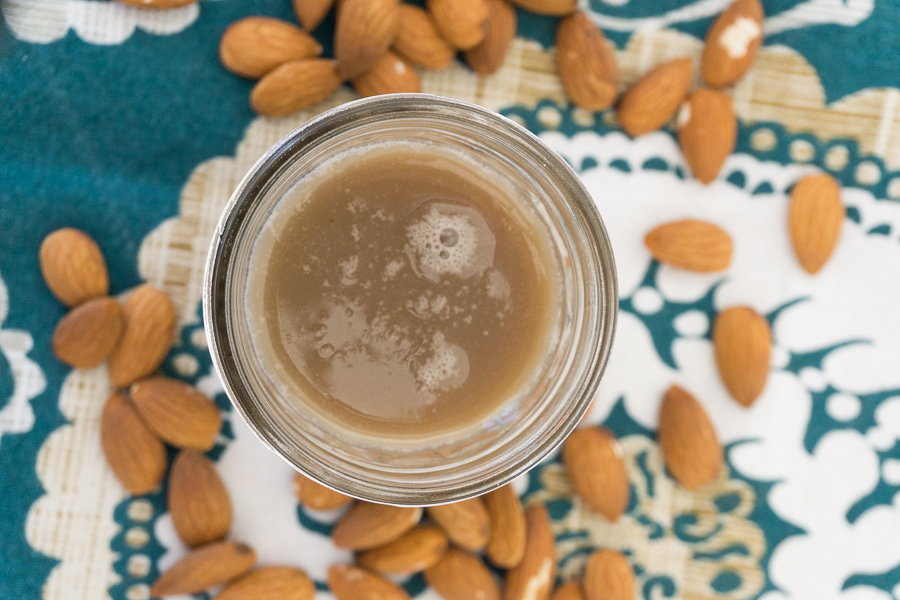 Making this is so simple, but it does take patience and an hour on simmer on the stove top. Yes…an hour. So plan ahead, but the good news is that it will last in the fridge for about a week or so which means you can totally make it a few days ahead of time.
To be totally honest, I haven't tested it all my recipes calling for sweetened condensed milk, so if you try it and it works or doesn't work in a recipe please let me know. I'd love to hear what y'all think. But first….watch how super easy it is to make your own DIY Sweetened Condensed Almond Milk.
Watch how easy this Sweetened Condensed Almond Milk is to make: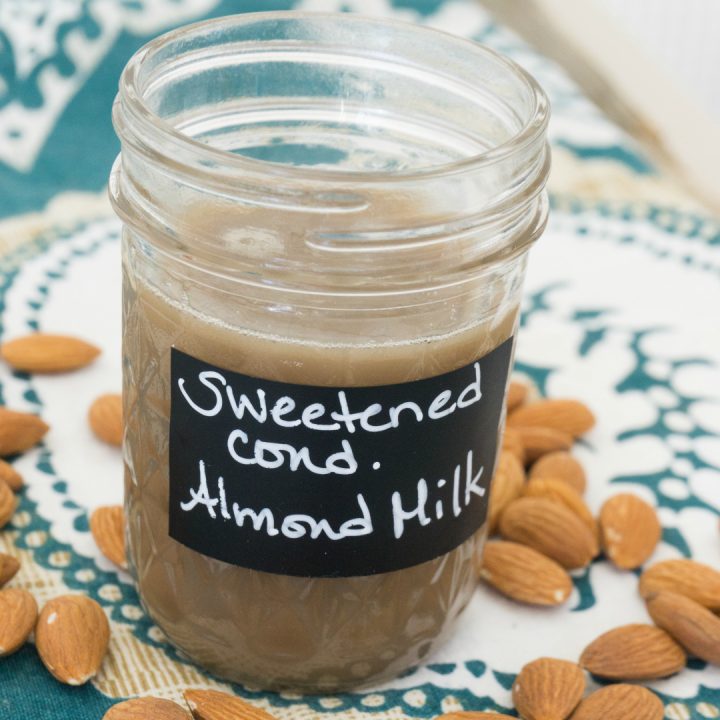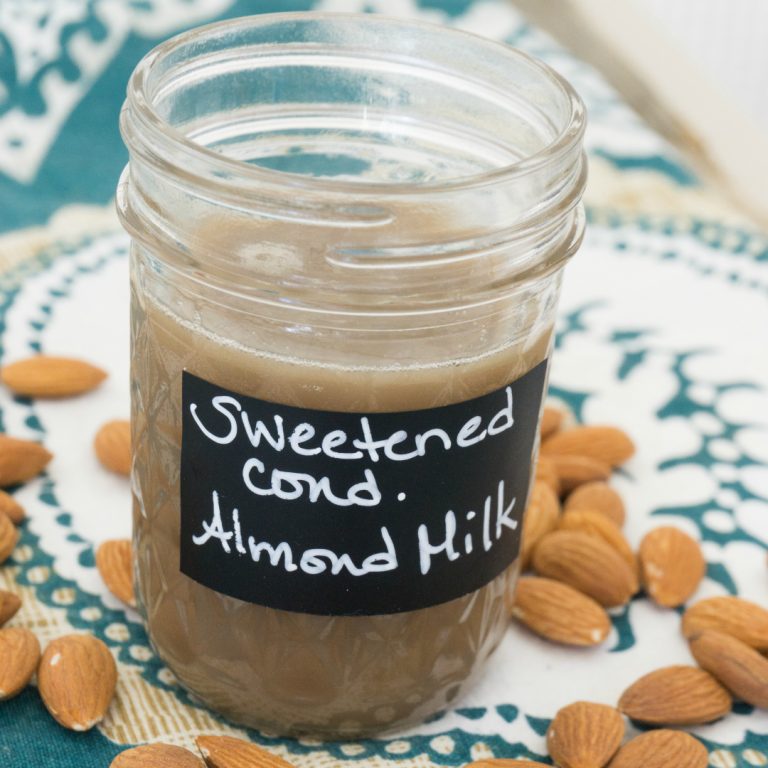 Sweetened Condensed Almond Milk
Total Time:
1 hour
5 minutes
This dairy free sweetened condensed almond milk can be used in all of your favorite recipes that call for sweetened condensed milk.
Ingredients
2 cups of almond milk
2/3 cup sugar or honey (as I used)
1 tsp of vanilla extract
1 dash of salt
Instructions
Add everything to a medium-sized saucepan and gently bring up the heat to a boil while stirring.
Once it reaches a boil, reduce the heat to a simmer (the lowest setting). Heat for about 1 hour, stirring every 15 minutes.
Let cool and transfer to a mason jar and store in the refrigerator for up to a week.