This post may contain affiliate links. Please read my disclosure.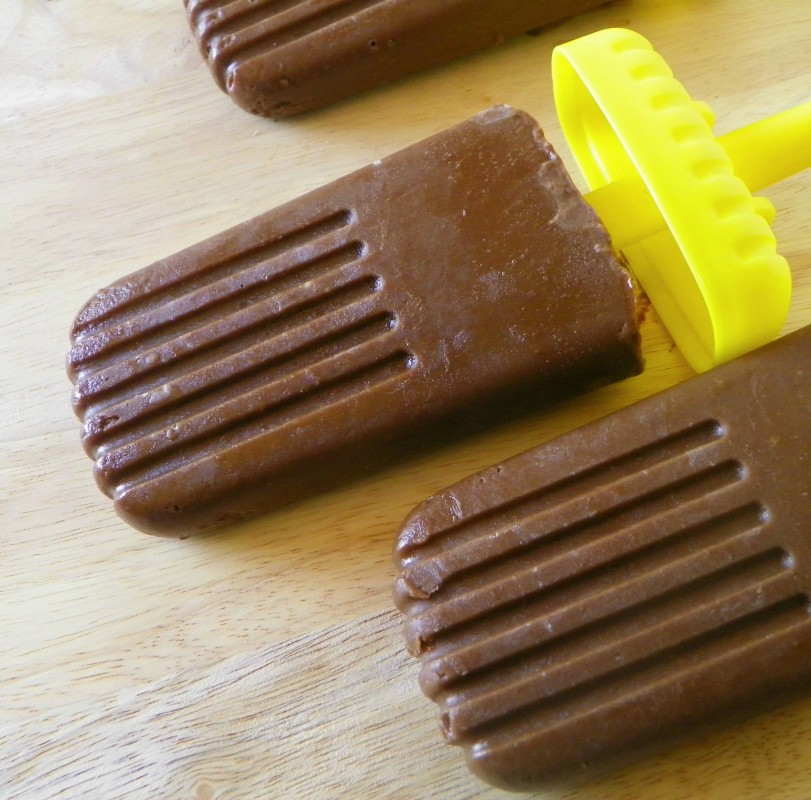 Hello AMFT readers. My name is Janice and I blog over at Celebrating Family – come by and visit sometime! I am so happy Wendy invited me to share this cool and creamy recipe with you.
One of my all-time favorite desserts is homemade chocolate pudding. It reminds me of my childhood visits to my grandma's house. I love it so much that I rarely eat it cold since I cannot wait for it to cool off. There is just something heavenly about warm pudding. But let's be honest, I live in Arizona and hot anything doesn't sound like a good idea when it's 120 degrees outside. But by making a few alterations to my homemade chocolate pudding recipe, I was able to come up with a delicious frozen treat – vegan pudding pops! These tasty pops are dairy free, gluten free, and absolutely wonderful. Trust me, you want to make these. I used almond milk but soy will work as well.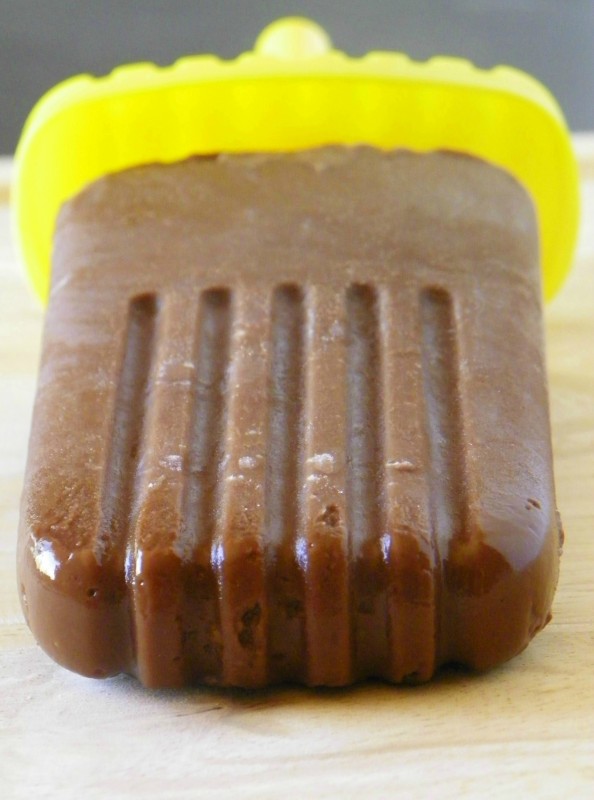 One of the best things about this recipe is that if you run out of room in your popsicle molds, you can just eat the leftovers. It's pudding! These pops will leave you feeling cool, refreshed, and satisfied. Give them a try today and share with someone you love (they won't even notice they're dairy free).
Connect with Janice on Celebrating Family | Facebook | Twitter | Pinterest | Instagram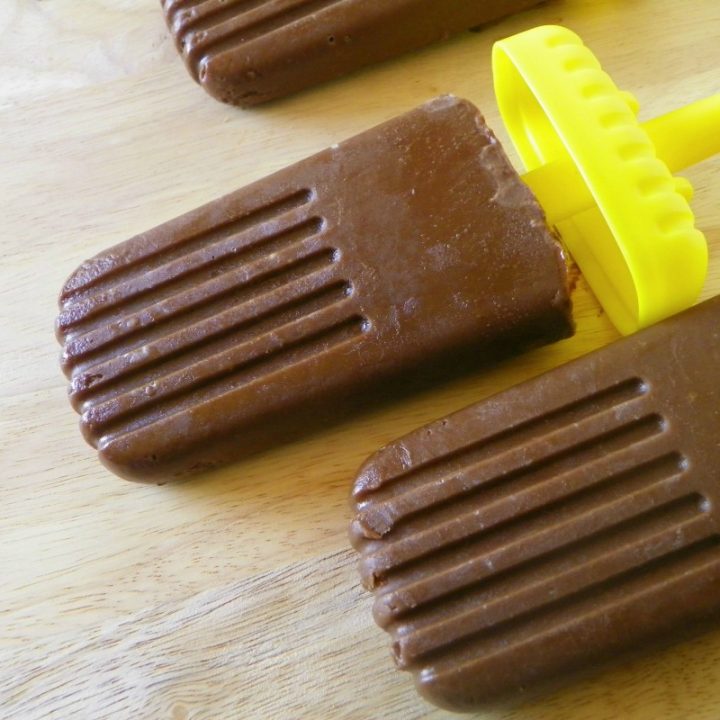 Vegan Chocolate Pudding Pops
Total Time:
6 hours
15 minutes
This easy frozen dessert is a vegan version of the frozen chocolate pudding pops that everyone loves!
Ingredients
1/3 cup Dutch-processed cocoa powder
1/4 cup cornstarch
2/3 cup sugar
1 pinch salt
2 cups unsweetened almond milk
1/2 tsp vanilla extract
Instructions
Place all dry ingredients together in a saucepan and mix until combined. Very slowly add in the almond milk stirring the whole time.
Cook over medium heat while stirring slowly and constantly until mixture thickens and starts to boil. Be patient! It will thicken and boil. Let the pudding boil for 30-45 seconds while you stir. Remove pan from heat and stir in vanilla extract.
Pour into 6 popsicle molds and freeze 5-6 hours or until firm. Run frozen molds under water for a few seconds to release pops from molds. Enjoy!
Janice used Tovolo Groovy Ice Pop Molds, but if you are looking for more ideas check these out: