This post may contain affiliate links. Please read my disclosure.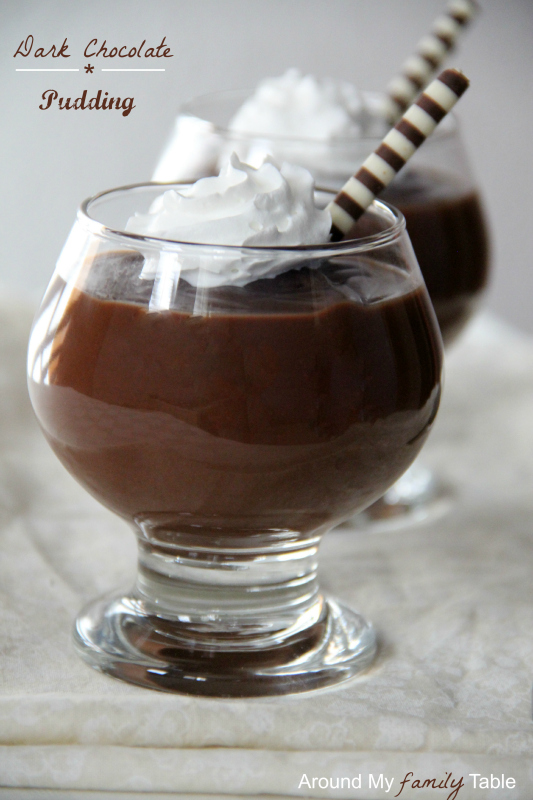 I have a huge sweet tooth. I will try just about anything in the dessert department, especially anything chocolate. What I really love is dark chocolate. It's my go-to…I always have some stashed away for "emergencies". And last week, I was having a chocolate emergency and whipped up with Dark Chocolate Orange Pudding.
I love chocolate and orange together, it's such a great combo. What made it even better was that I had some great quality chocolate in the pantry to whip up this pudding. Chocolate was the star of this party and I wanted it to shine in my pudding recipe.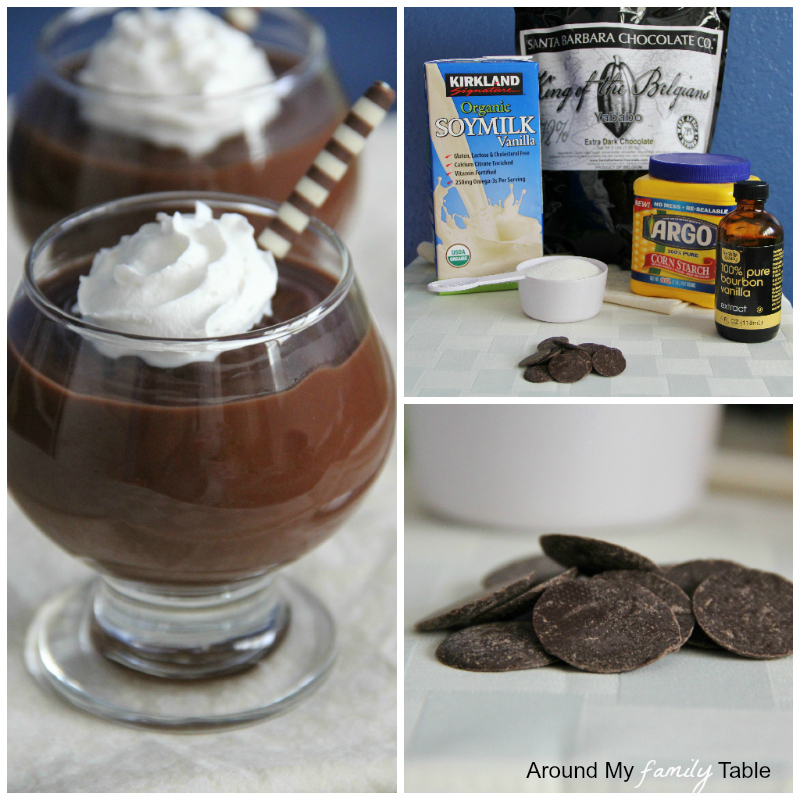 Santa Barbara Chocolate Co. sent me several bags of chocolate to play around with. They were very generous and sent plenty of dark chocolate. Honestly, I had never heard of Santa Barbara Chocolate company before and was a bit intrigued. How could it even compare to some of the other names in premium chocolate. Let me tell you, it's definitely a contender.
What I find fascinating is that the founder of Santa Barbara Chocolate has had chocolate in his blood since the beginning. His family has been in the chocolate business for over 100 years and SBC was founded 20 years ago in 1992. They pride themselves on organically grown and fair trade chocolate and their attention to every detail shows in the quality of their products! My favorite has to be the 75% cacao from Peru! It is perfect in every way! Although in this recipe I used a 72% cacao, I think next time I will try it with my favorite! Use whichever you have!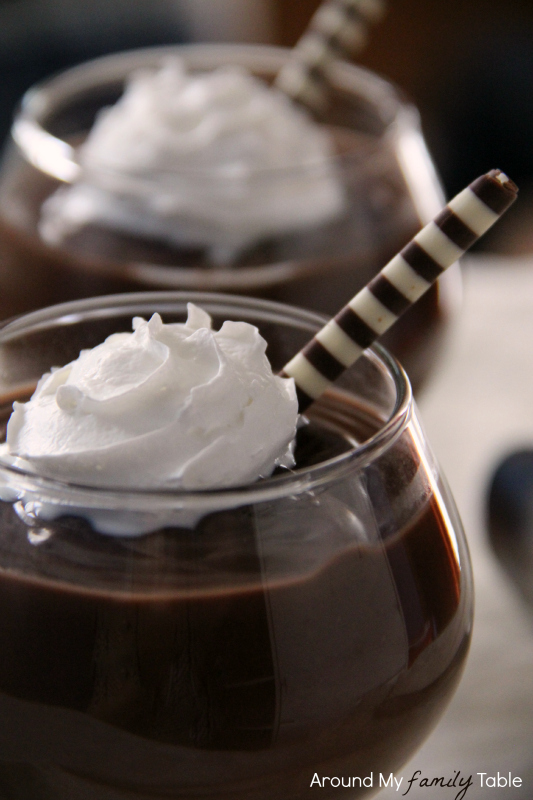 Back to my pudding….it's the first time I've ever made pudding from scratch. I guess I've read too many super complicated recipes with crazy ingredients that it just scared me half to death. Besides that little packet that costs about a buck is so easy, so why not just use it?!?! Because after having this Dark Chocolate Pudding, there will be no other chocolate pudding in my house.
It's also just happens to be vegan. Wait…Don't Run Away! It's good and no one will know and your friends that are vegetarian or vegan, or with dairy allergies or whatever reason they are eliminating dairy will love you if you make them this. And even your dairy loving family and friends won't notice anything but the amazing chocolate and hint of orange.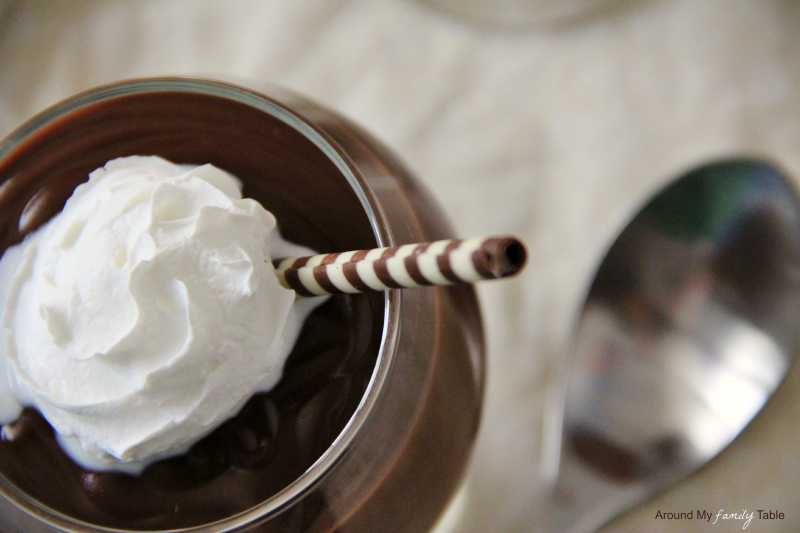 Pinky Swear…yes, it's that good!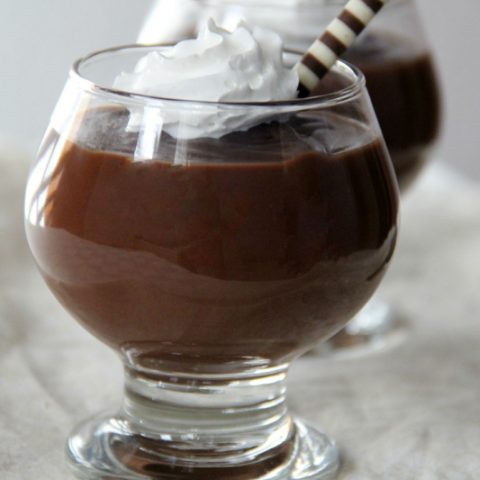 Dark Chocolate Orange Pudding (Vegan)
This dark chocolate orange pudding is dairy free and vegan, but it tastes just as creamy and rich as traditional pudding.
Ingredients
1/4 cup cornstarch
1/2 cup sugar
1/8 tsp salt
3 cups vanilla soy milk
6 ounces dark chocolate, coarsely chopped
1 tsp vanilla extract
4-6 drops pure orange essential oil*
1 tsp instant coffee (*opt*add if not using premium chocolate)
Instructions
Combine the coffee (if using), cornstarch, sugar, and salt in a medium-sized sauce pan over medium low heat. Slowly whisk in the milk, scraping the bottom and sides of the pan to fully incorporate the dry ingredients. Stir occasionally, scraping the bottom and sides. Use a whisk to work out any lumps if they begin to form.
After 15 to 20 minutes, when the mixture begins to thicken and coats the back of the spoon, add the chocolate. Continue stirring for 2 to 4 minutes, or until the pudding is smooth and thick. Remove from the heat and stir in the vanilla and orange.
If your pudding is a bit lumpy, then strain through a fine-mesh strainer into a serving bowl or into a large measuring cup with a spout (and then pour into individual serving dishes).
Cover with plastic wrap. To prevent pudding skin, place plastic wrap on top of the pudding and smooth it gently on the the surface before refrigerating. Refrigerate for at least one hour.
Notes
Note: This pudding is best if made a day in advance. It will keep several days in the fridge if you can keep yourself from eating all of it!
*Not a fan of orange and chocolate? Just leave the orange oil out!
Nutrition Information:
Yield:

6
Serving Size:

1
Amount Per Serving:
Calories:

381
Total Fat:

13g
Saturated Fat:

6g
Trans Fat:

0g
Unsaturated Fat:

5g
Cholesterol:

2mg
Sodium:

103mg
Carbohydrates:

62g
Fiber:

6g
Sugar:

46g
Protein:

6g
Disclaimer: I was compensated for this recipe. All opinions, recipes, and photos are my own.