Watermelon strawberry agua fresca is a light and refreshing fruit drink, great on a hot day. It's also the perfect party drink, and one that all of your guests will love.
I love throwing parties, but one thing I never quite know how to handle is the beverage.  Is it okay to serve alcohol if some guests don't drink? Are guests expecting alcohol? I just have no idea…so instead of worrying too much, I just make a really REALLY great drink that everyone will love no matter what. My Watermelon Strawberry Agua Fresca is sweet, light, refreshing, and ready in only 15 minutes!!!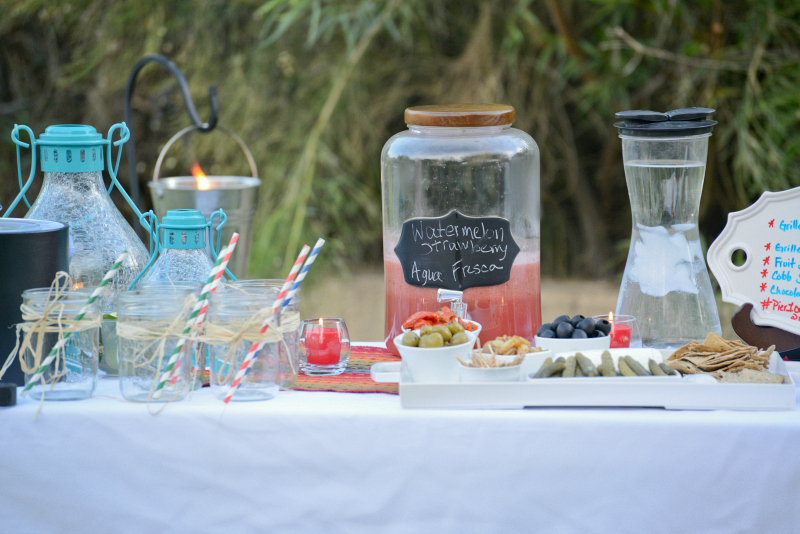 To make this even fancier you can freeze some pureed watermelon to be the ice cubes to keep it from getting to watered down, but it's totally not necessary if you don't have time.  Throw in some whole fresh mint leaves to really kick it up.  The mint adds just a hint of something other than super sweet fruit and really makes the drink special.  Trust..it might be just a few mint leaves, but it will make all the difference.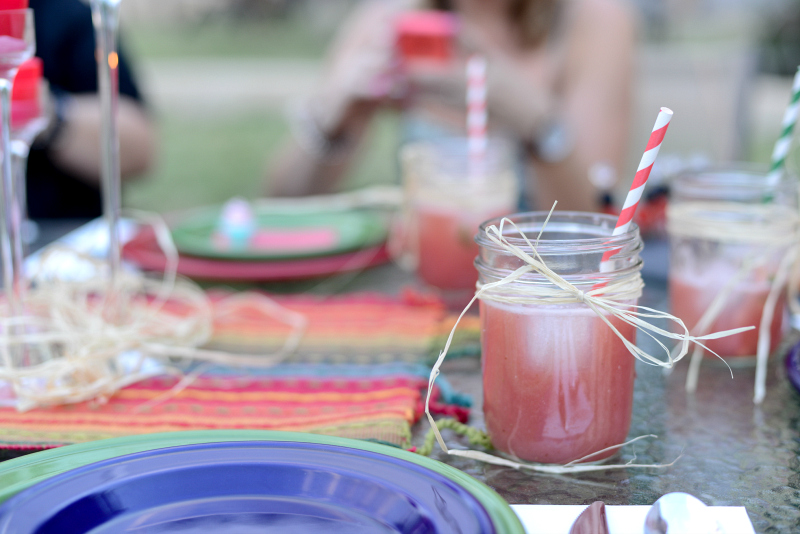 I love party prep that only takes a few minutes.  That way I can quickly make it up and get to my party without missing any of it.  What's the good of a party if the host is always in the kitchen?
The colder the drink the better, but don't make it too far in advance.  I usually make it up right before my guests arrive and put in a ton of ice and frozen fruit to chill it quickly!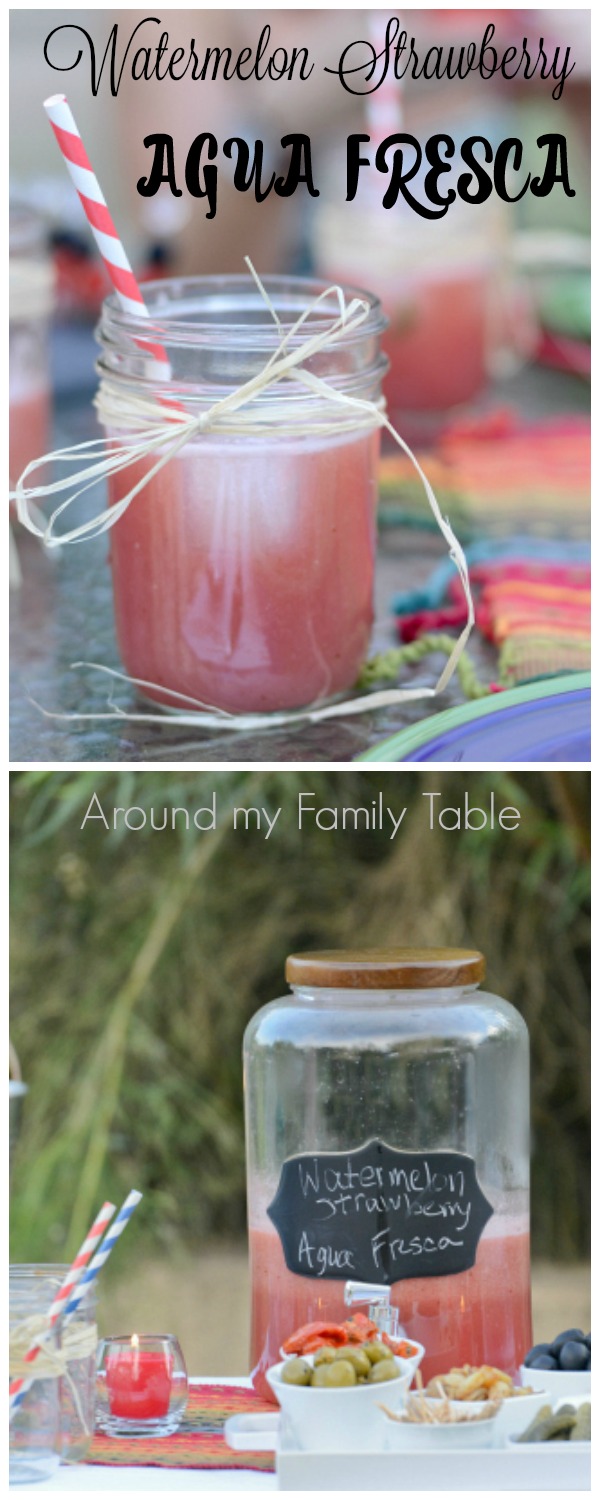 Watermelon Strawberry Agua Fresca
Ingredients
1 personal-sized watermelon, cut into large chunks (rind removed)
6 cups hulled strawberries
6 cups cold water
2/3 cups sugar
1/4-1/2 cup fresh lime juice
mint sprigs
Directions
In a large pitcher add cold water, lime, and mint.
Working in a batches, puree watermelon, strawberries, and sugar in a blender until smooth. Add to pitcher and stir well to combine.
Add ice and/or frozen fruit to chill drink.
Serve in mason jars with more fresh mint and a lime wedge.
**Start with chilled watermelon and strawberries to keep the drink cool.
Loading nutrition data...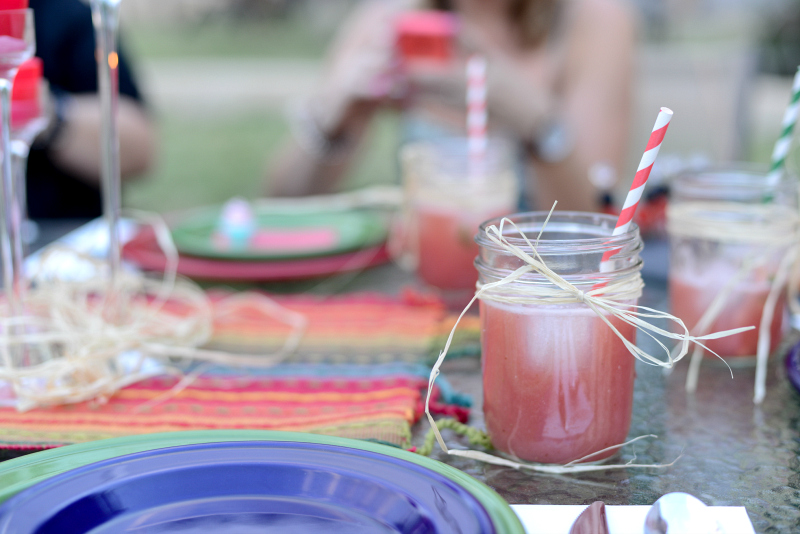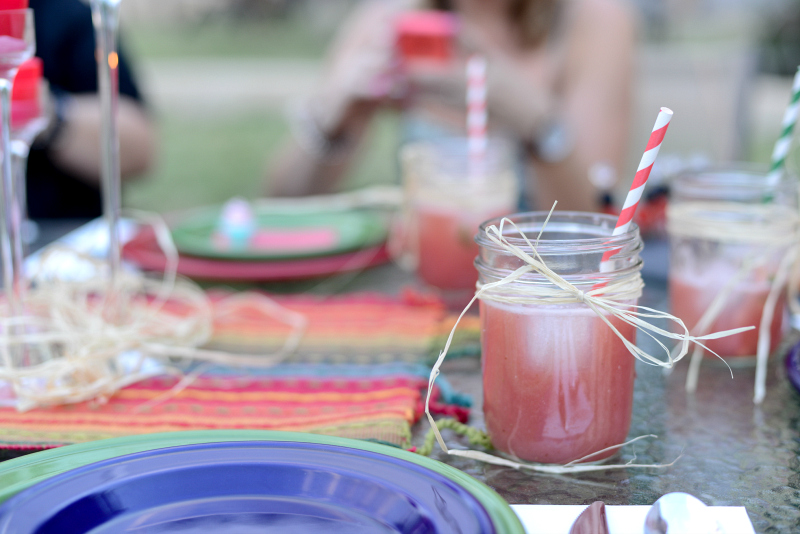 Did you make this recipe?
Leave review!
Thanks to my lovely friend Kate, Kate Eschbach Photography, who helped me take some of the photos for this party.
_________________________________________________
Need more quick 15 minute recipe ideas? Check out these other great #15MinuteSuppers!
Follow 15 Minute Suppers on Facebook | Twitter | Instagram | Pinterest and look for the #15MinuteSuppers hashtag too!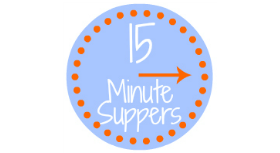 BLOGGERS: Would you like to join us at #15MinuteSuppers? We'd love to have you! Please check out the 15 Minute Suppers website or ask to join the Facebook group (for bloggers) to participate on Fridays…we'd love to have you join us.
Join my Weekly Newsletter
And get my Free Slow Cooker Resource Guide! It's full of recipes with 5 or fewer ingredients plus plenty of slow cooker tips!

Plus, you'll get access to my free EXCLUSIVE downloads & printables for newsletter subscribers.