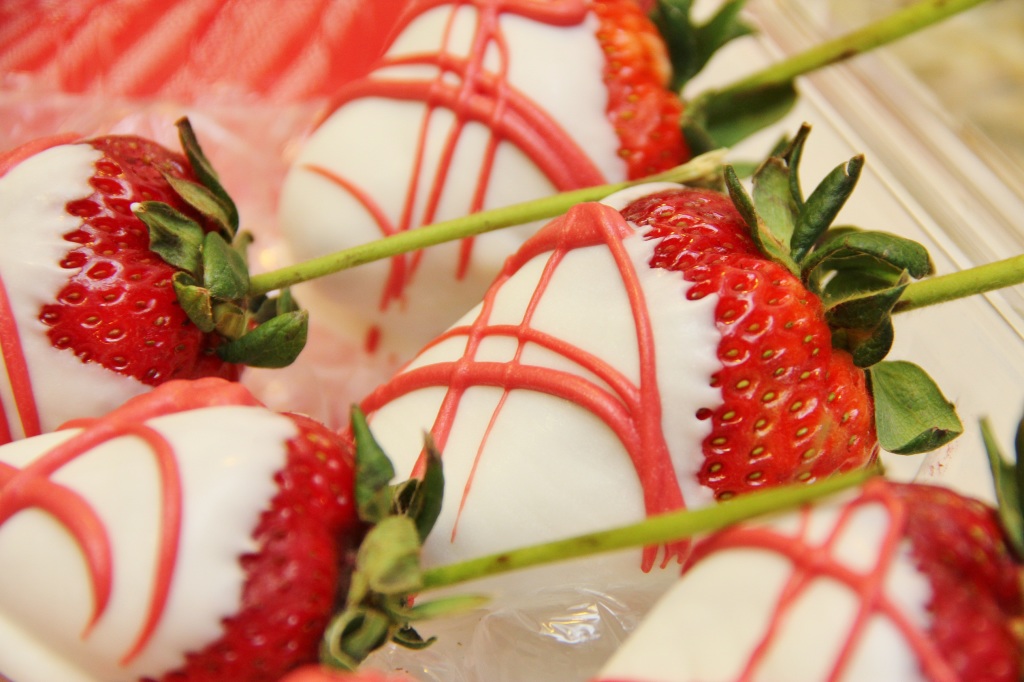 I had no plan to make chocolate covered strawberries yesterday, but when I went to the grocery store for salad fixin's for supper these beautiful long stemmed strawberries started calling my name.  Gavin, my 3yo, hates strawberries and tried to talk me out of them…hoping for some grapes instead, but I couldn't pass them up.  They were just gorgeous!
They are very impressive, but you can do this!  Even if you can't find long stem strawberries, regular strawberries will work just fine.  I have picked up a few tricks over the years that make these almost fool-proof!  And the best part is that there is still time to make these for Mother's Day!  Make them for yourself, your mom, or send your hubbyman the link….I promise…even hubbyman can make these!
Dip Them!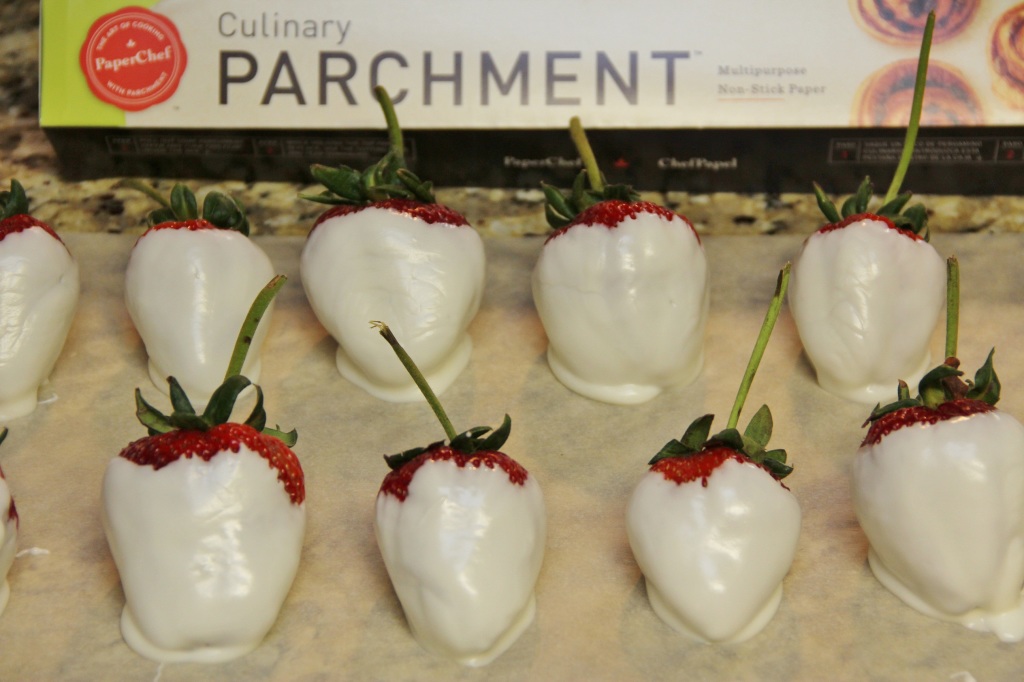 Fantastic parchment paper from PaperChef…one of the Camp Blogaway Sponsors.  Thanks for a great swag bag!  I saw them at my grocery store yesterday, but Amazon has them too!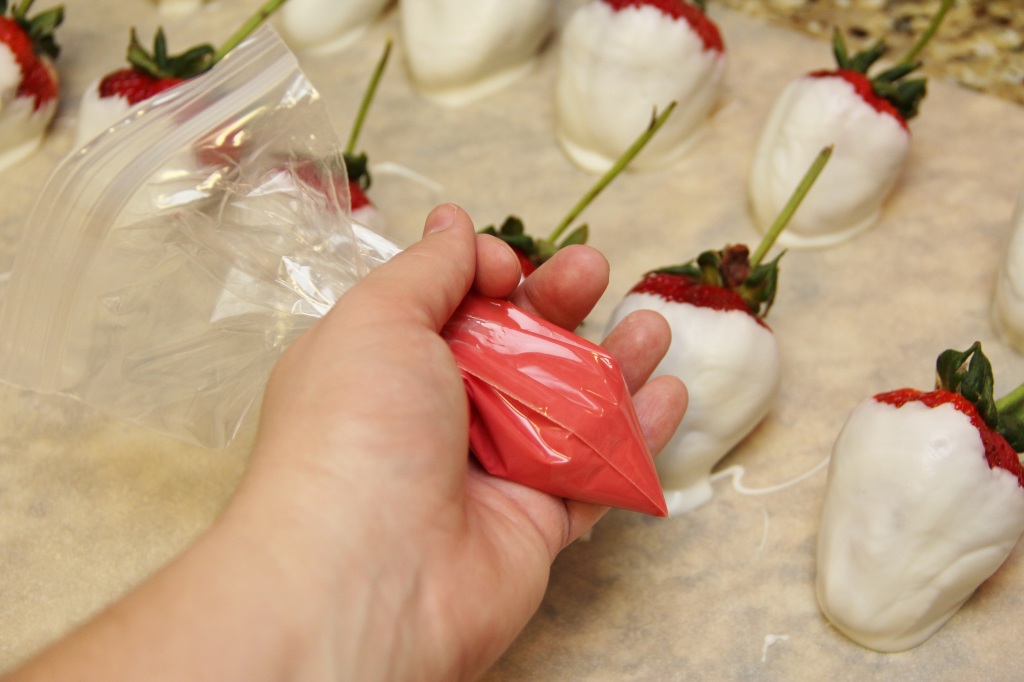 Use a zip-top baggie to add the fun stripes!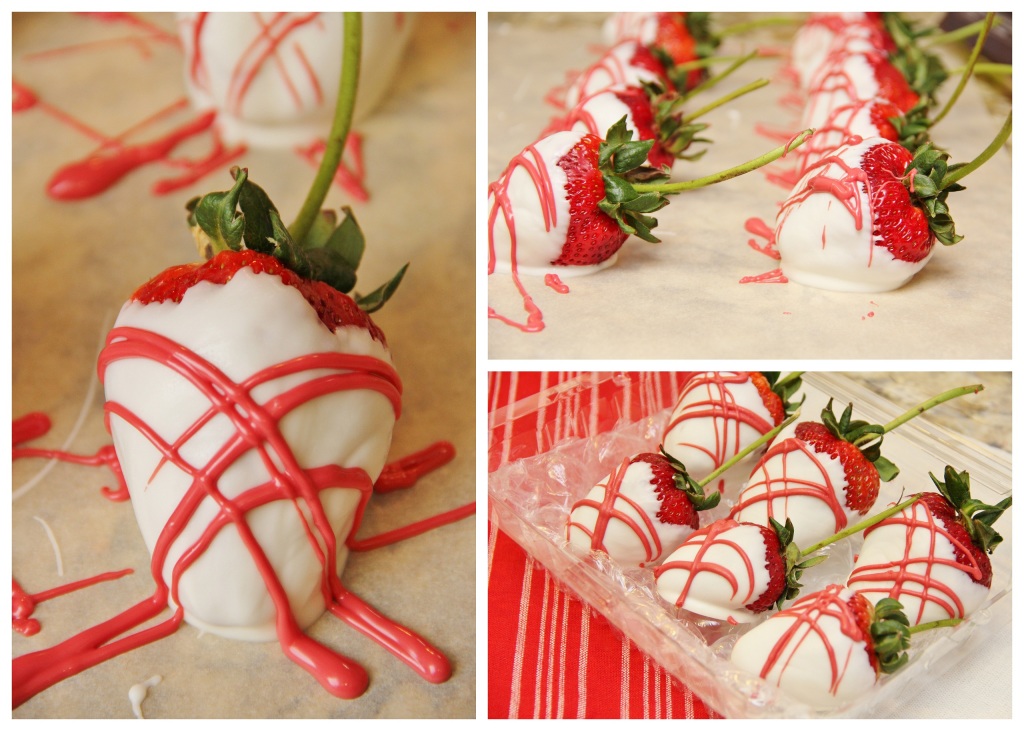 Beautiful!
White Chocolate Covered Long Stem Strawberries
12 long stem strawberries
16 oz white chocolate chips*
2-4 tbls shortening
1/2 cup red candy melts
paper towels
parchment paper
Strawberries need time to dry completely after washing, so plan ahead!
Gently wash strawberries. Place in a single layer on paper towels to dry. After 30 minutes, move strawberries to new, dry paper towels and allow to finish drying. About 1-2 hours. They need to be completely dry or they will start to go bad quickly and seize the chocolate.
Place white chocolate chips in a microwave safe bowl and cook on high for 1 minute. Stir. Continue cooking in 15 second intervals until completely melted. Stir in shortening (chocolate should be think enough to dip without clumping). Gently roll strawberries in melted chocolate. Place on parchment paper to cool and harden.
Melt red candy melts in a small microwave container using the same method above. Pour melted candy in a sandwich size zip-top baggie. Snip the end of one corner off (the smaller, the better). Drizzle over the berries. Bag should be about 12 inches above the berries and use long movements to get a pretty look.
Let sit for about 30 minutes-1 hour to finish drying.
*Or use almond bark and omit the shortening.
7.6.2
37
https://www.aroundmyfamilytable.com/white-chocolate-covered-long-stem-strawberries/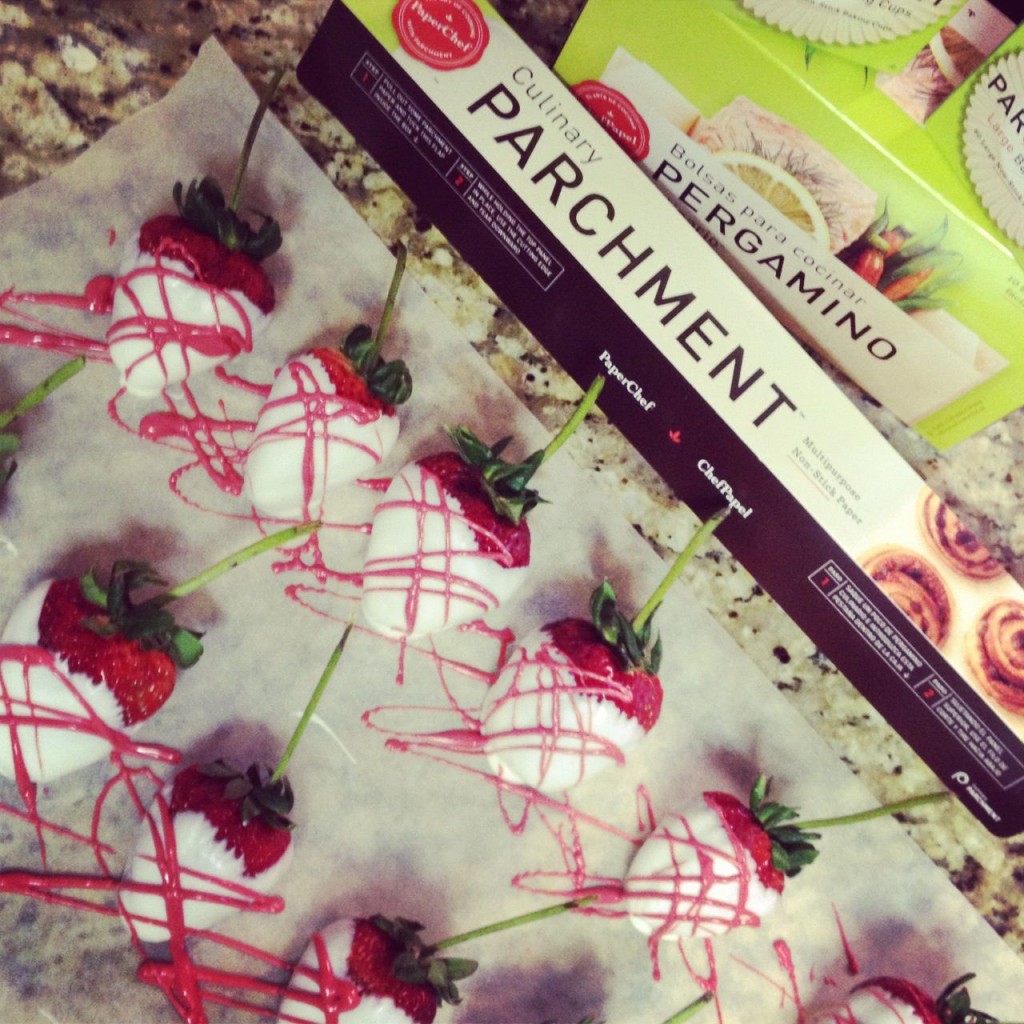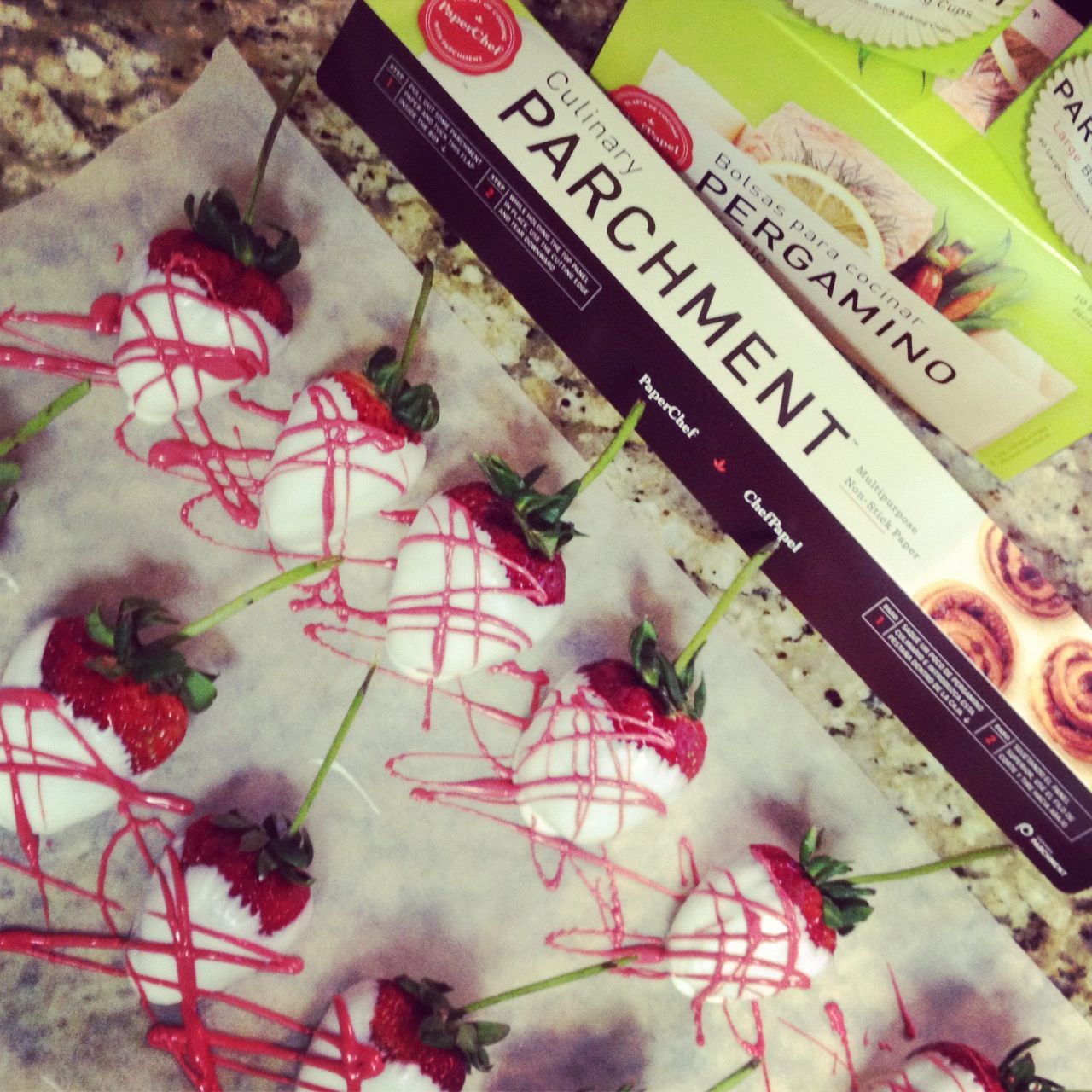 Cool Instagram photo.  Are you on Instagram yet?  Find my at @myfamilytable!
Join the newsletter
Get Delicious & Seasonal Recipes in your INBOX every week.