Follow Me on Pinterest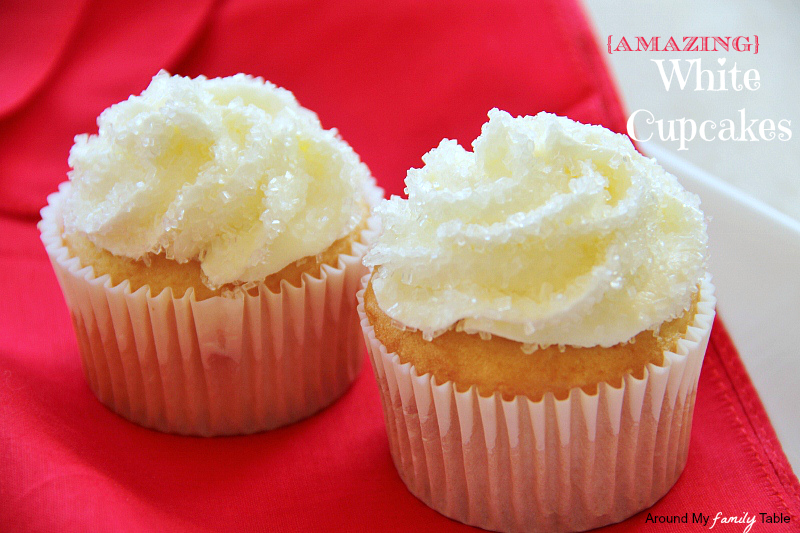 I enjoy baking from scratch and always make my kids a fancy schmancy cake for their birthdays.  Everyone raves about my white cake and I have several friends (ahem…Janice) who has complained on several occasions that my white cake recipe is not on AMFT.  Well…here it is…my Amazing White Cake recipe.  It's pretty fail proof and and has a great crumb.
For my daughter's birthday last August I made "princess" cupcakes.  They really weren't anything special except I added course sugar on the top of the frosting in different colors and the kids loved it.  Check out these recipes if you get a chance….Princess Sparkle Cupcakes and How to Make Colored Sugar!  I made these special for my daughter because she can't have the dyes, but she was happy that all her friends were able to have fun colored cupcakes!
I was calling these my snow white cupcakes, but figured every one would wonder why Snow White was not part of the recipe.  So I renamed them.  LOL!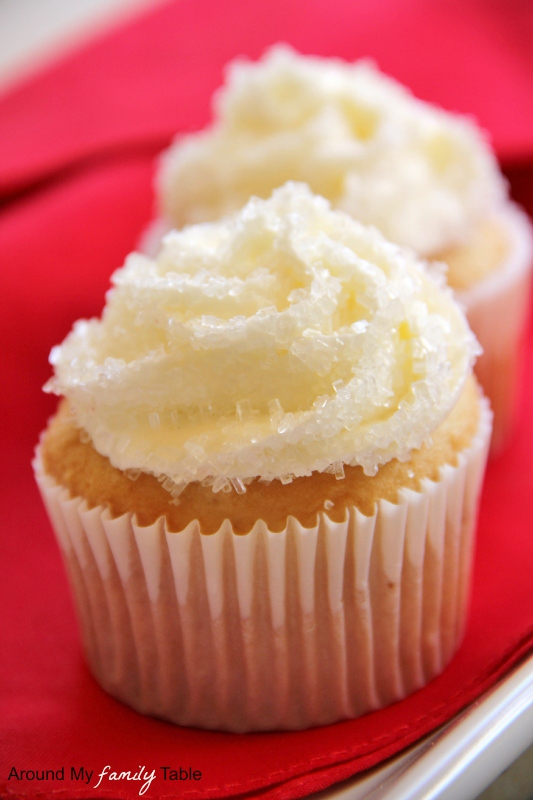 Do you bake from scratch or from a boxed mix?  I don't think there is anything wrong with either.  I prefer from scratch..if you couldn't tell.
I really enjoy it.  It gives me great pleasure to know that I created something for my family and I know what went into it.  I do take short cuts every so often when we are super busy or not feeling well, but I honestly can't wait to get back into the kitchen to CREATE something.  It's almost therapeutic
Except the dishes…I hate that part!