There is nothing better than a big bowl of chili, that's simmered all day, on a cold winter day.  It's just so darn good.  I'm usually a fan of a thick, dark, beef chili..but when I first tried this recipe I knew I had to share with y'all.  I'm head-over-hills in love with my 15 Minute White Chicken Chili!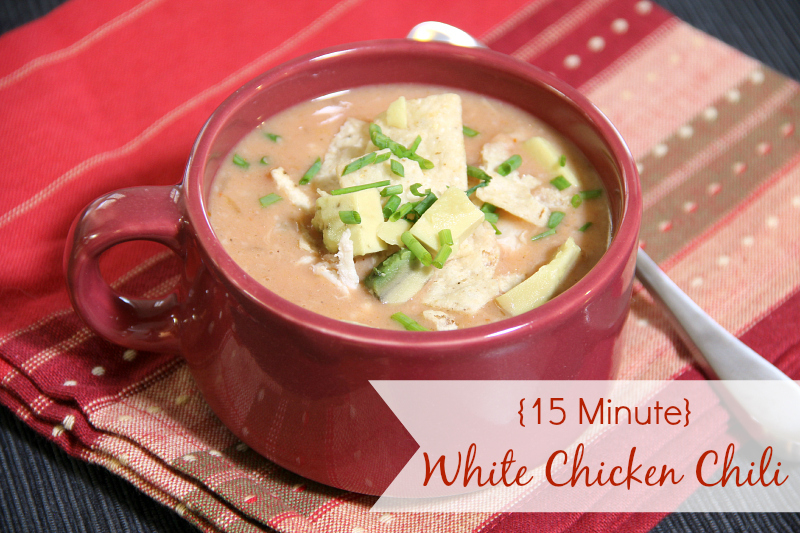 Last winter, I was asked to help judge a chili and pie cookoff at our church.  Let me just say this is not a tiny church…our church has thousands of attendees…so the chili cookoff was a major event.  I really didn't expect to like this chili since I'm not a fan of white chili, but after my one little taste I ran out to the table and grabbed a big bowl.  It is just perfect and scrumptious and warm and comforting!  The best part is that it only takes about 15 minutes for this amazing chili to hit the table!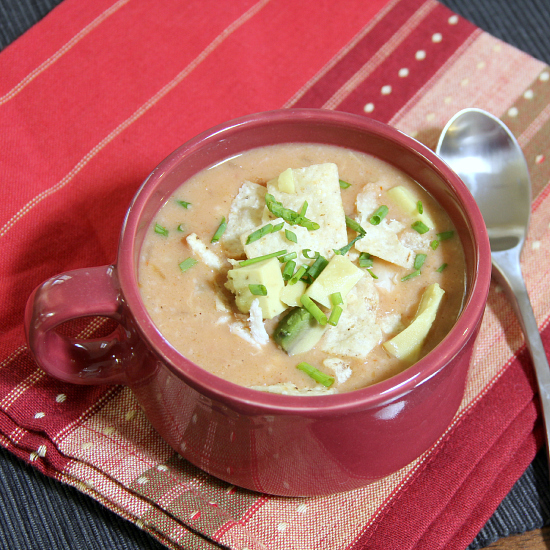 I just love this White Chicken Chili, but when I have a craving for traditional chili I love using this Chili Mix. Check out all my chili recipes for even more ideas!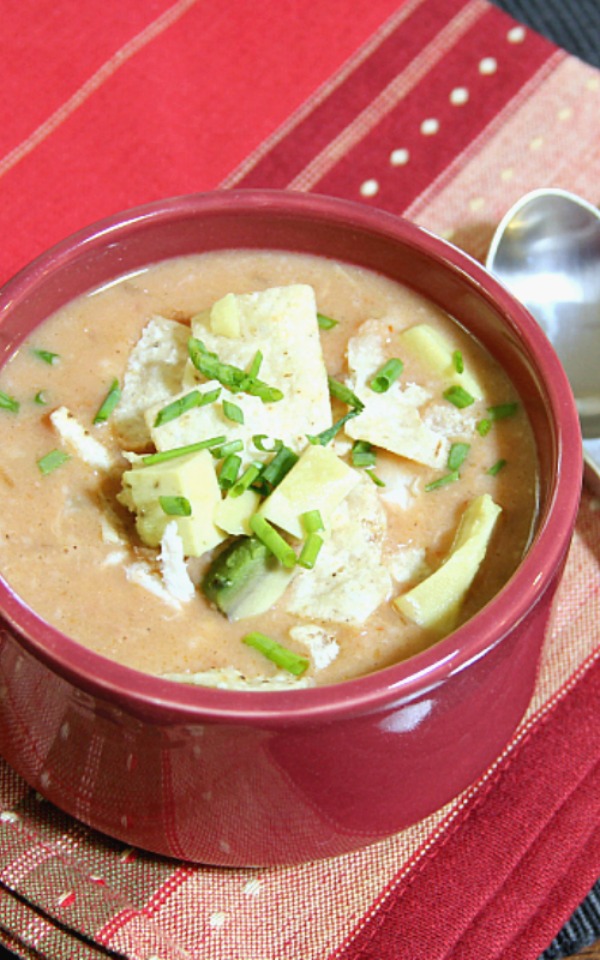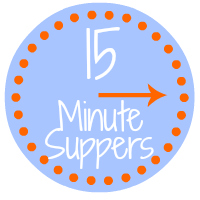 Oh man….we have a great list of 15 minute comfort food recipes today from some great bloggers!  Take a break from the holiday madness and enjoy your family.  You can get a quick and healthy meal on the table in only 15 minutes with any of these scrumptious #15MinuteSuppers. Get your family to the table fast without a lot of fuss with these fabulous ideas!
Follow 15 Minute Suppers on Facebook | Twitter | Instagram | Pinterest
and look for the #15MinuteSuppers hashtag too!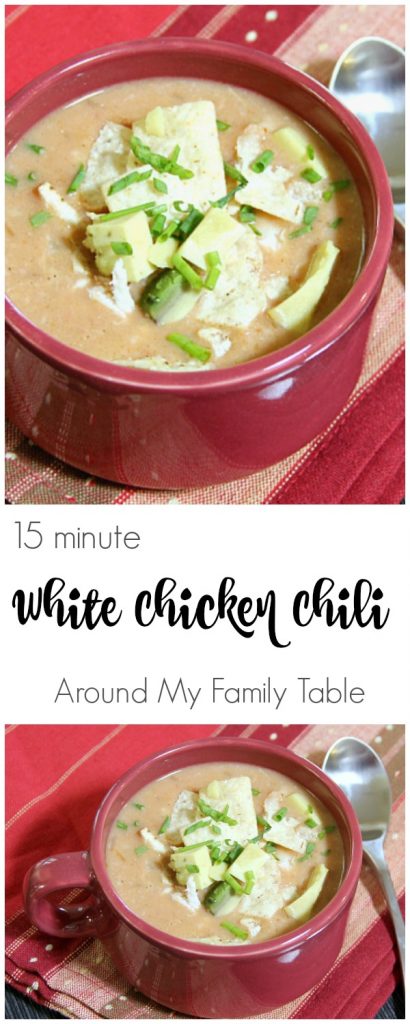 Fresh Tomato and Swiss Chard Pasta from Better in Bulk
15 Minute White Chicken Chili from Around My Family Table
Chicken Stir Fry from Just 2 Sisters
If you are a blogger and you'd like more info, please check out the 15 Minute Suppers website or ask to join the Facebook group to participate on Fridays…we'd love to have you join us.
Join the newsletter
Get Delicious & Seasonal Recipes in your INBOX every week.