This post may contain affiliate links. Please read my disclosure.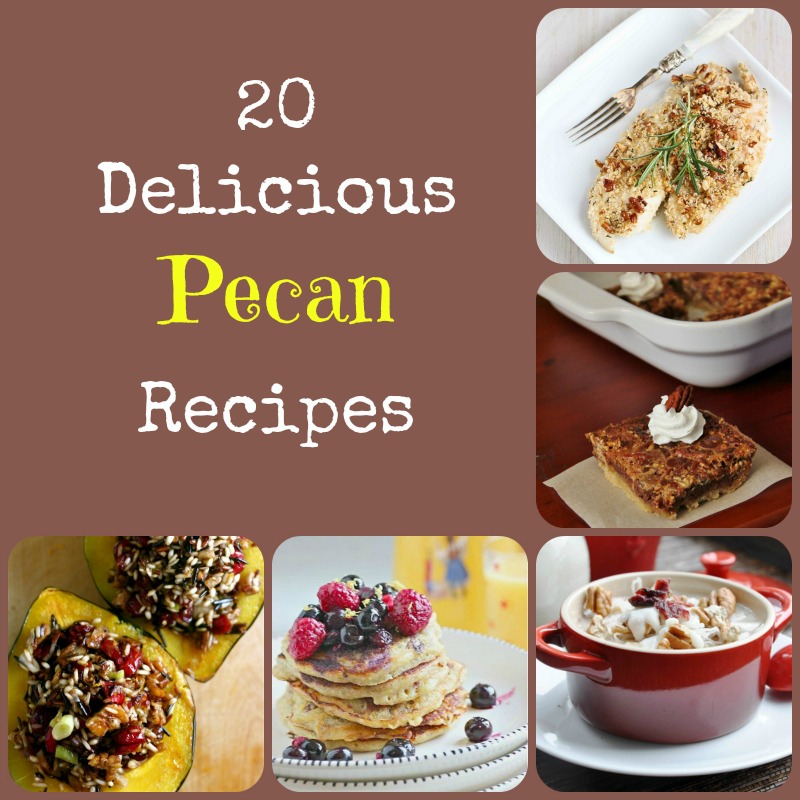 Did you know that April is National Pecan Month? What better time to enjoy pecans in a variety of different recipes than now. Pecans are a member of the hickory family and are not only delicious, but good for you as well. A serving of pecans (12 – 15 nuts) is loaded with heart healthy antioxidants. Pecans contain nineteen different vitamins and minerals including vitamin A, vitamin E, folic acid, calcium, magnesium, phosphorus, potassium, several B vitamins and zinc.
Please welcome Ellen, from Confessions of an Overworked Mom, to the AMFT contributor team. I'm so excited that she will be sharing great round ups every other month with us!
While I enjoy baking with pecans, I haven't made a lot of other types of recipes using pecans. Pecans can be used in breakfasts, side dishes, main dishes an of course as an ingredient in some truly decadent desserts as well. No matter what your favorite way is to use pecans, National Pecan Month is definitely the time to try a few new recipes. Here are a few recipes to get you started.
Frozen Banana Pops With Pecans
Carrot And Pecan Muffins
You can find Ellen here as well: Confessions of an Overworked Mom, Pinterest, Facebook, Twitter