This post may contain affiliate links. Please read my disclosure.
Light up your backyard grill! These 20 Grilled Vegetable Recipes are the perfect addition to your summer menu.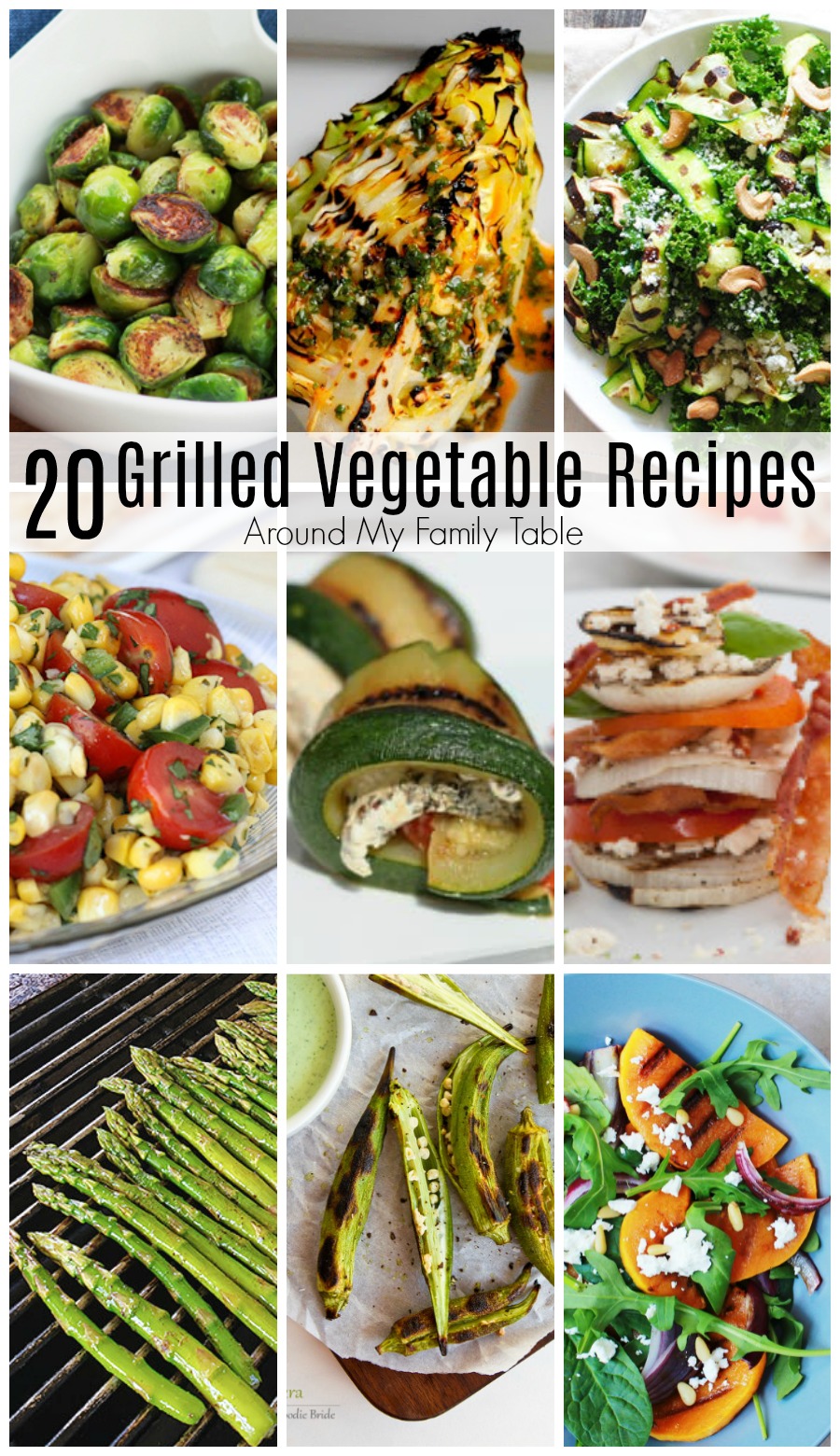 Grilled Vegetable Recipes
Summer is finally here! The air conditioner is working hard on full blast trying to cool down my house. These warmer temperatures mean that I don't want to heat up my kitchen while making dinner every night. Thankfully, I can cook just about anything outside on the grill to help keep my home cool and enjoyable all summer long.
When many people hear the word grilling, they immediately think of meat – hamburgers, hot dogs, chicken, steak, and pork. However, there are many different types of foods that can be cooked on the grill, including summer vegetables. Grilling veggies is very quick and easy and perfectly accompanies all that grilled meat as a healthy side dish. Plus, the grilling process adds so much flavor to the vegetables that everyone in your family will love them!
When you grill vegetables, there is no need to add any extra oil to cook them. This makes grilled vegetables not only a delicious summer dish, but also a healthy, nutritious one. They are low in calories and high in vitamins. If you do decide that you want to add a bit of oil to help the seasonings stick better, you only need a very light coating. Don't use too much. Not only does it add unnecessary calories and change the flavor and consistency of the finished vegetable, the dripping oil can cause the fire to dangerously flare-up.
How to Grill Vegetables
Vegetables can be grilled directly on the grill, with a little extra virgin olive oil, or you can wrap them in aluminum foil and grill them in single serving packets. Grilling in a packet is one of my favorite ways to make grilled corn. Want more details about how to grill vegetables, I have more info as part of my How to Grill Series. Check out my How to Grill Vegetables post. Now that I have had the chance to wet your appetite, take a look at the delicious grilled vegetable recipes I'm sharing with you this month.
Grilled Vegetable Recipes for Summer
What is your favorite way to enjoy grilled vegetables?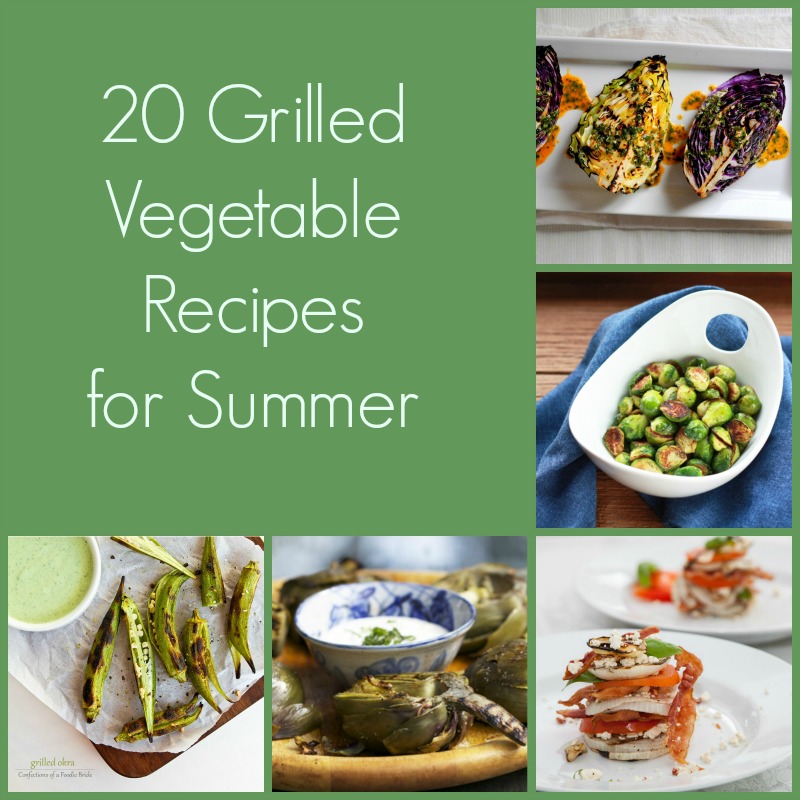 updated: 8/8/18