I just love margaritas, especially a homemade margarita!  They are so delicious and easy to make at home that I probably do it more than I should admit.  I'm not a fan of beer, I don't drink a lot of wine….however, put a margarita in front of me and I'm your girl!  Margaritas are perfect for Cinco de Mayo, summertime, Mother's Day, Margarita Day, or just because you want one! Check out these 20 Magnífico Margarita Recipes from some fabulous bloggers!
A good margarita is so smooth and a perfect balance of tart and sweet.  Whether you prefer on the rocks or frozen…salt or no salt…there is a margarita for you on this list!  There is even a margarita sherbet that you won't want to miss.
I'm dying to know…..what is your favorite margarita, mixed drink, or spirit? I don't do a ton of alcoholic drinks here cuz I forget, but I'd love for you to check out my other adult beverages.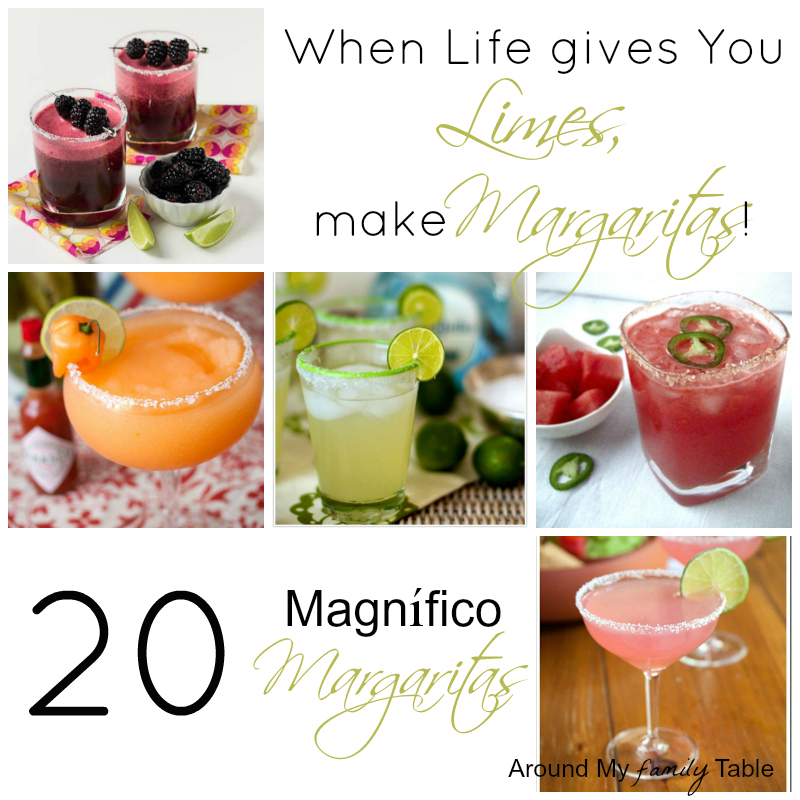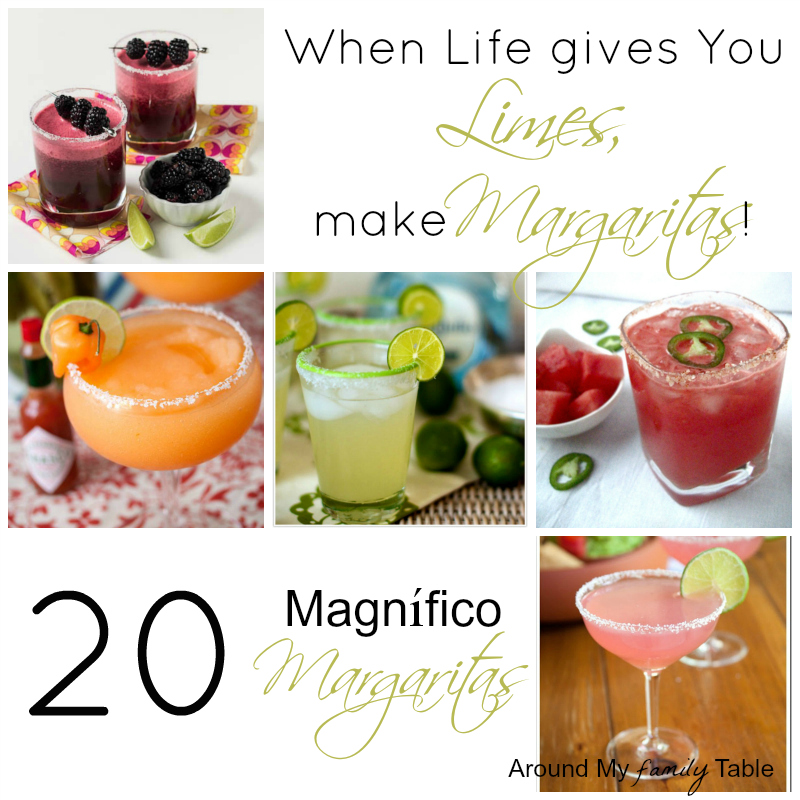 20 Magnífico Margarita Recipes
Blood Orange Margaritas with Infused Tequila
Pink Prickly Pear Margaritas (pictured)
Blackberry Margaritas (pictured)
Cajun Margaritas (pictured)
Roasted Blueberry Basil Margaritas
Agave Margaritas  (pictured)
Watermelon Jalapeno Margaritas  (pictured)
Join the newsletter
Get Delicious & Seasonal Recipes in your INBOX every week.