This post may contain affiliate links. Please read my disclosure.
Step out of your triple sec Margarita box and try one of these 20 Margarita Recipes that really elevate the traditional Margarita into something even more amazing!
I just love margaritas, especially a homemade margarita! They are so delicious and easy to make at home that I probably do it more than I should admit. I'm not a fan of beer, I don't drink a lot of wine….however, put a margarita in front of me and I'm your girl! Margaritas are perfect for Cinco de Mayo, summertime, Mother's Day, Margarita Day, or just because you want one!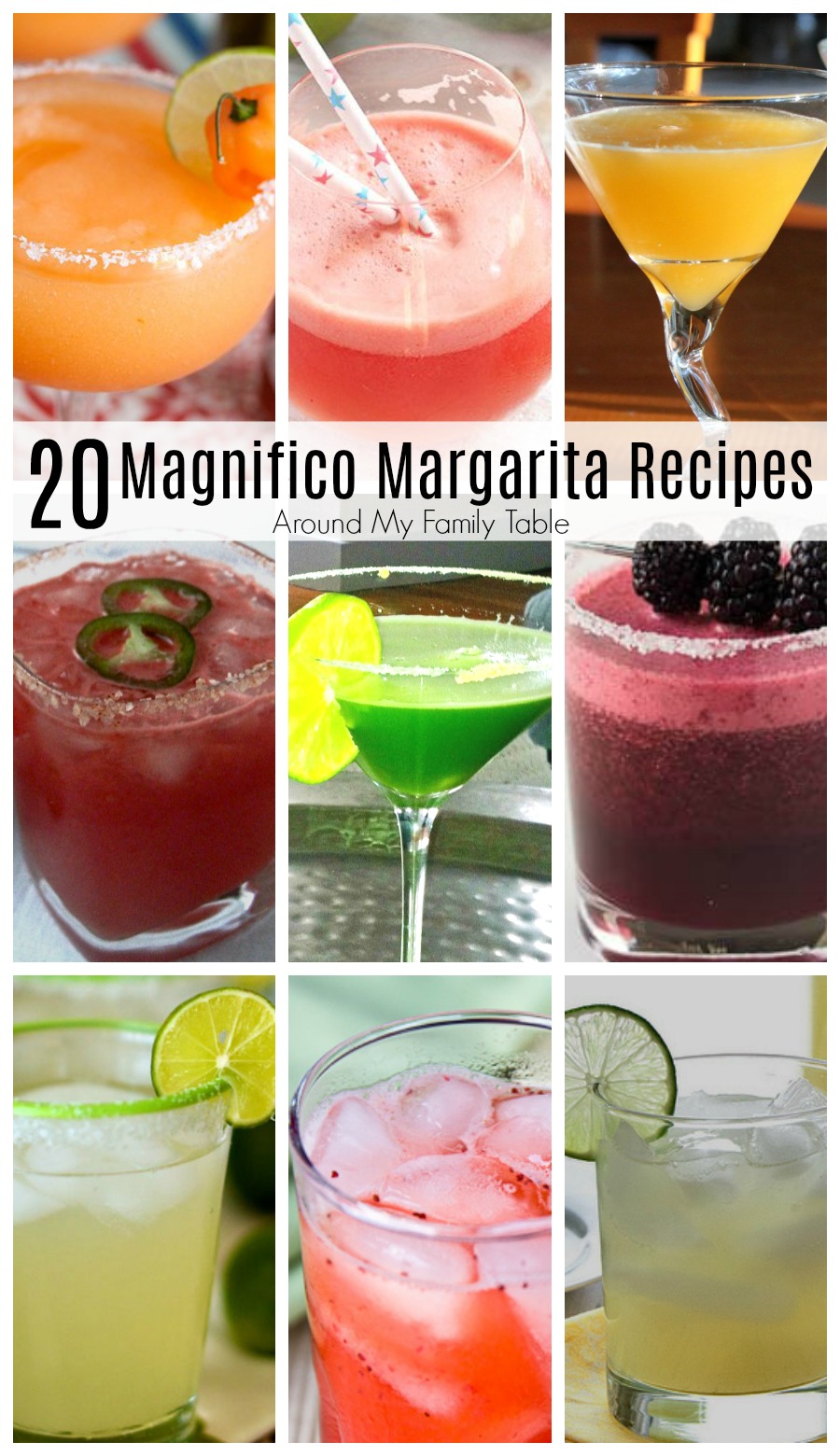 How to Make an Original Margarita
A classic margarita is hard to beat. Hubby and I took a cruise last year and went on a tequila excursion that ended in the birthplace of margaritas (at least that's what they said). And the tour ended with glasses of the original recipe.
Lots of ice
1 oz Fresh lime juice
1oz Simple Sugar syrup
1oz Cointreau (orange liqueur)
1oz Silver Tequila
Shake shake shake
Salt the rim & Pour
Margarita Competition Judge in Arizona
Recently, I had the opportunity to judge a margarita competition as part of the My Nana's Salsa Challenge in Arizona. It was so much fun, y'all! I might have had a little too much fun ..but whatever I did or did not do…it was all for a good cause!!! The auctions, margaritas, and tequila shot pours all benefited the AZ Hemophilia Association.
Jose Cuervo donated $100 per judge who took the shot pours. I refuse to say how many we each did. But I will say that I tasted some amazing drinks. My favorite was a spicy mango margarita with a Tajin salt rim. I also tried a frozen dragon fruit margarita with crushed flamin' hot Cheetos, a prickly pear margarita, and one made with no lime, but with saline and citric acid. The winner put squid ink in his recipe to make it a dark grey/black color. It was so dang good!
Unfortunately for us, the contestants kept their recipes top secret, but I've put together a winning list of 20 Magnífico Margarita Recipes from some fabulous bloggers!
A good margarita is so smooth and a perfect balance of tart and sweet. Whether you prefer on the rocks or frozen…salt or no salt…there is a margarita for you on this list! There is even a margarita sherbet that you won't want to miss.
I don't do a ton of alcoholic drinks here cuz I forget, but I'd love for you to check out my other adult beverages.
20 Magnífico Margarita Recipes
Camping Margaritas
Berry Lemonade Margaritas
Ginger Cilantro Margaritas
Strawberry Margaritas
Pink Prickly Pear Margaritas
Blackberry Margaritas
Tart Lime Margaritas
Pomegranate Margaritas
Cajun Margaritas
Fresh Blackberry Margaritas
Roasted Blueberry Basil Margaritas
Watermelon Margaritas
Agave Margaritas
Guava Margaritas
Watermelon Jalapeno Margaritas
Frozen Lemon Berry Margaritas
Classic Lime Margaritas
Passion Fruit Margaritas
Frozen Margaritas
Margaritas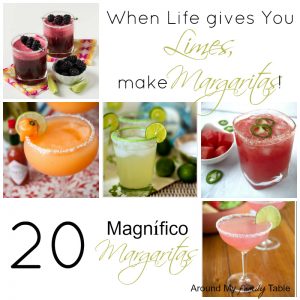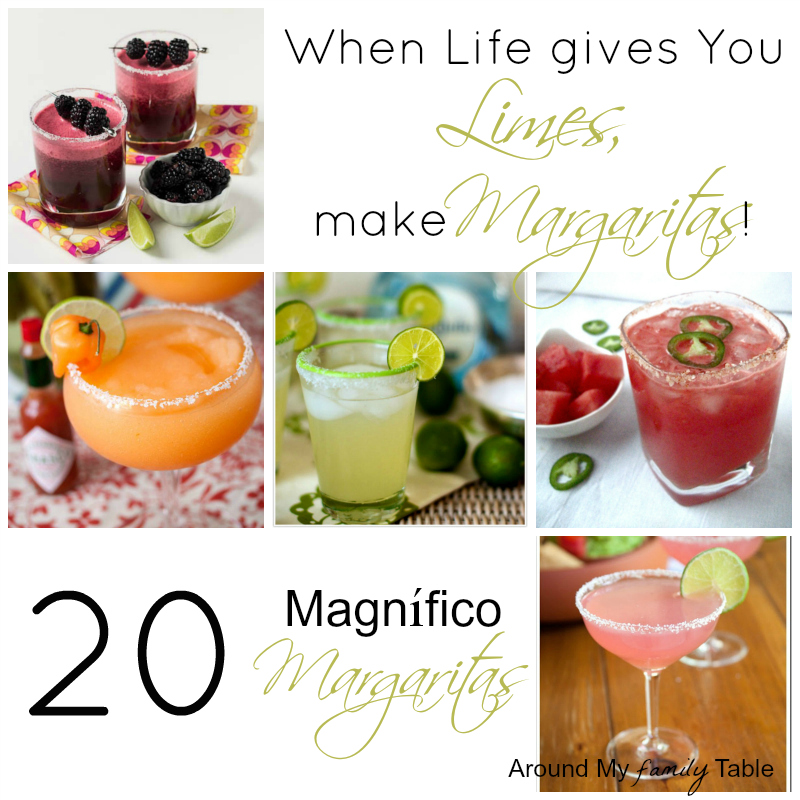 My Other Margarita Inspired Recipes:
Margarita Lime Baked Chicken Wings
Margarita Cupcakes
Margarita Lime Sherbet
Camping Margaritas