This post may contain affiliate links. Please read my disclosure.
These 3 quick appetizers are perfect for all your summer parties, BBQ's, and picnics. All three can be thrown together in about 15 minutes leaving more time to enjoy your company!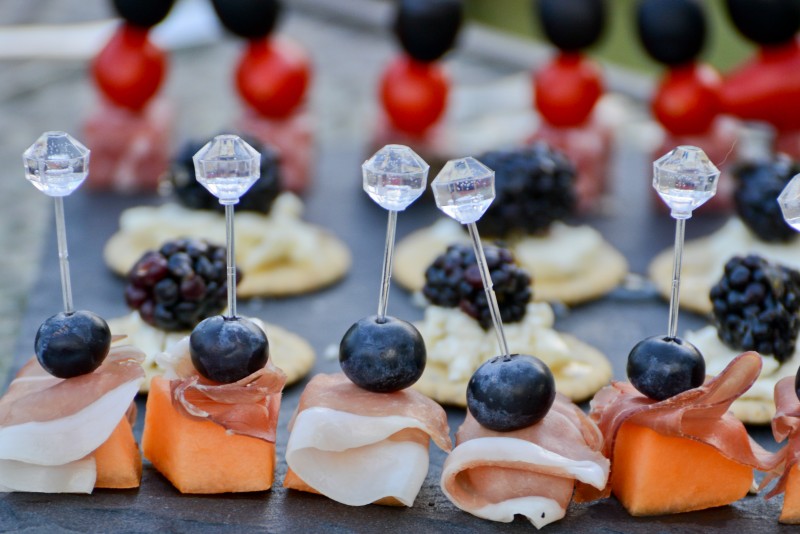 3 Quick Appetizers for Parties, BBQ's, and Picnics
Gone are the days of slaving over the food for a party. Serve up these 3 Quick Appetizers for you next party and your guests will love you and you will be out of the kitchen in no time. I prepared one bite of each appetizer for each guest in about 15 minutes. These quick and easy appetizer recipes are delicious and healthy too!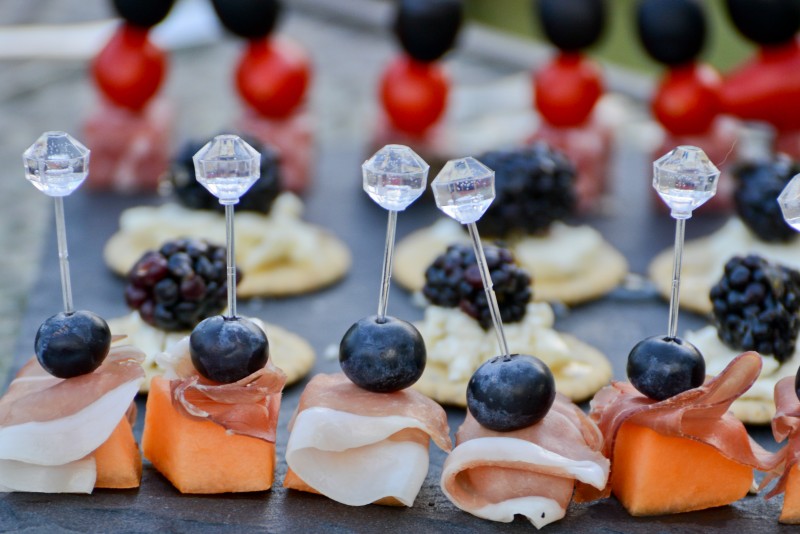 Quick Cold Appetizers
Having some easy and quick cold appetizer recipes in your recipe box is a must! You can make these the morning (or even the day before) a party, wrap the serving tray in plastic wrap, and store in your fridge until your first guests arrive.
However, for the blackberry appetizer below leave off the honey until serving time and then just drizzle quickly and serve so the crackers don't get soggy. Other than that, these are the perfect make ahead dish for a party or picnic!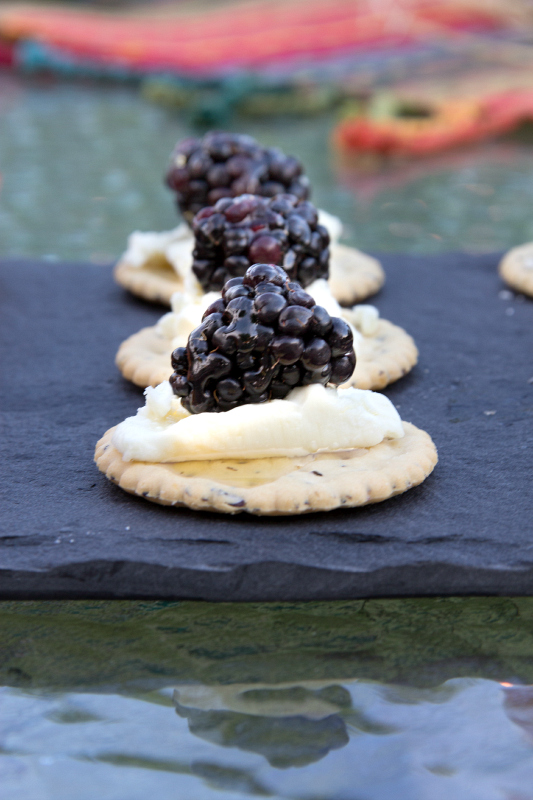 Blackberries with Goat Cheese & Honey
On a plain cracker (I used a gluten free cracker from Glutino) smear about 1 tsp of goat cheese. Top with a perfectly ripe blackberry and drizzle with a tiny amount of local honey.
Antipasti Appetizers
A small cube of peppered salami on the bottom, then a grape tomato, and topped with a black olive is super simple. If you can have cheese, you might consider a small piece of marinated mozzarella.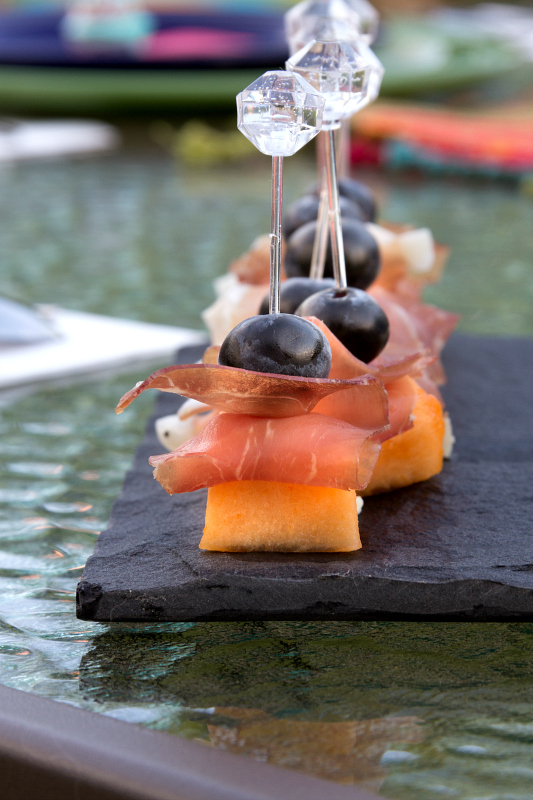 Fruit & Prosciutto Bites
The sweet pieces of fruit pair nicely with the rich and slightly salty prosciutto slices. Use a piece of cantaloupe or honey on the bottom and then small piece of prosciutto folded and finely topped with a plump blueberry. So simple, but the perfect bite.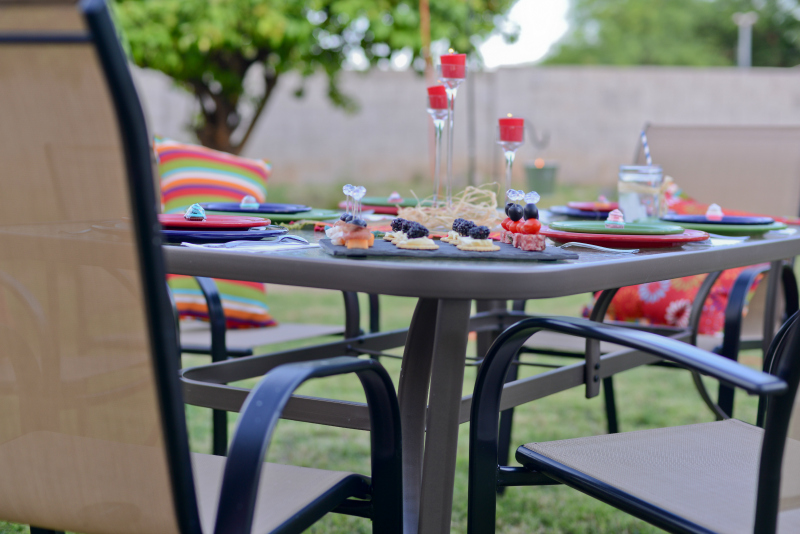 Quick Appetizers for a Party
These 3 quick appetizers are fancy enough for a formal event, but also fun enough for a pool party. At my party…the favorite was definitely this first one with the blackberry and goat cheese. Everyone loved all the appetizers, but that was by far the favorite.
Aren't those 3 appetizers perfect for summer! I made a whole parties worth of appetizers in under 15 minutes. And all of these appetizers can be made gluten free!
Try More of My Delicious Appetizers:
Gluten Free Cheesy Bacon Appetizers
Orange Arugula & Goat Cheese Appetizer Bites
Bacon Wrapped Ranch Pretzels
Herbed Goat Cheese Ball
More Bite Sized Brunch Recipes from some of my friends: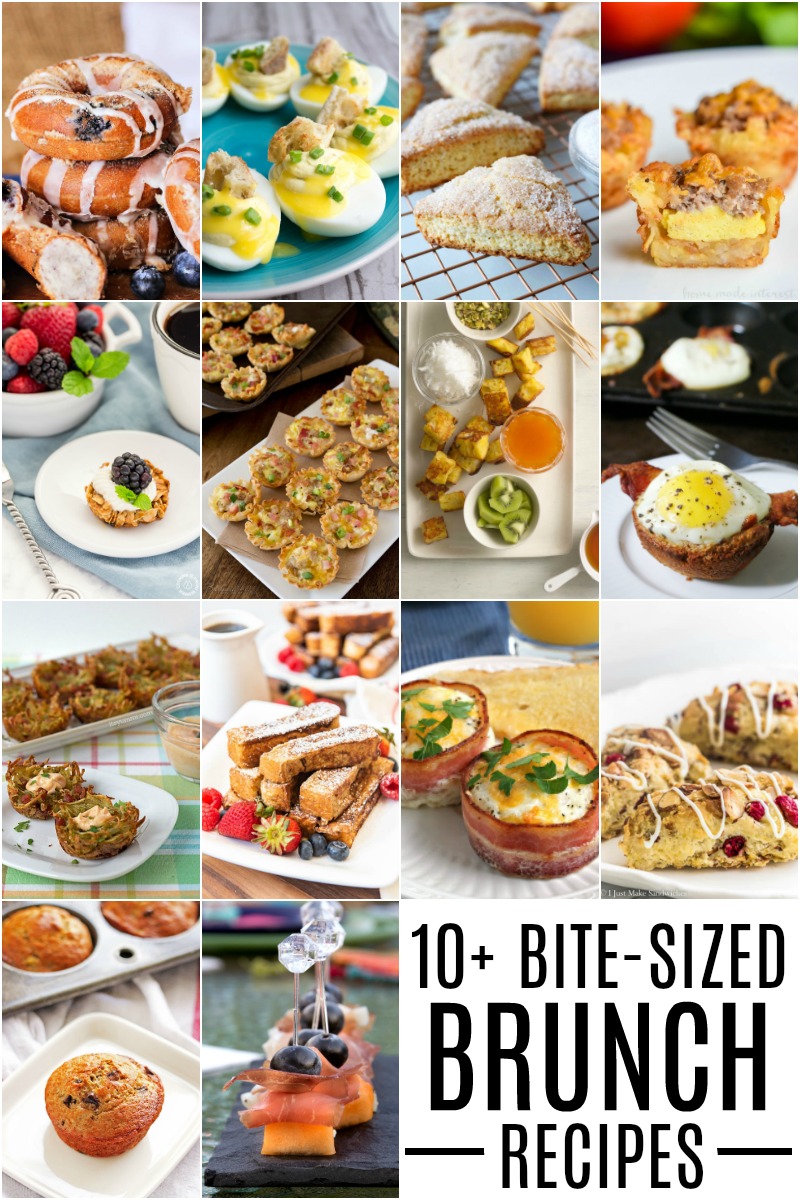 Fruit & Prosciutto Bites
Cinnamon French Toast Sticks
Meat Lovers Mini Quiche
Cheesy Hash Brown Potato Nests
Bacon, Egg & Toast Cups
Easy Bacon & Egg Cups
Fruit Yogurt Granola Bites
Chocolate Chip Banana Nut Muffins
Blueberry Pie Mini Donuts
Deviled Eggs Benedict
Sausage Egg and Cheese Breakfast Tots
French Toast Fondue
Fresh Cranberry Scones with a Toasted Almonds
Mini Snickerdoodle Scones
Org posted: 5/30/14, Updated: 5/1/18