As if banana bread isn't perfect the way it is, try adding some cooked bacon to it! Bacon makes everything better, including this Bacon Banana Bread!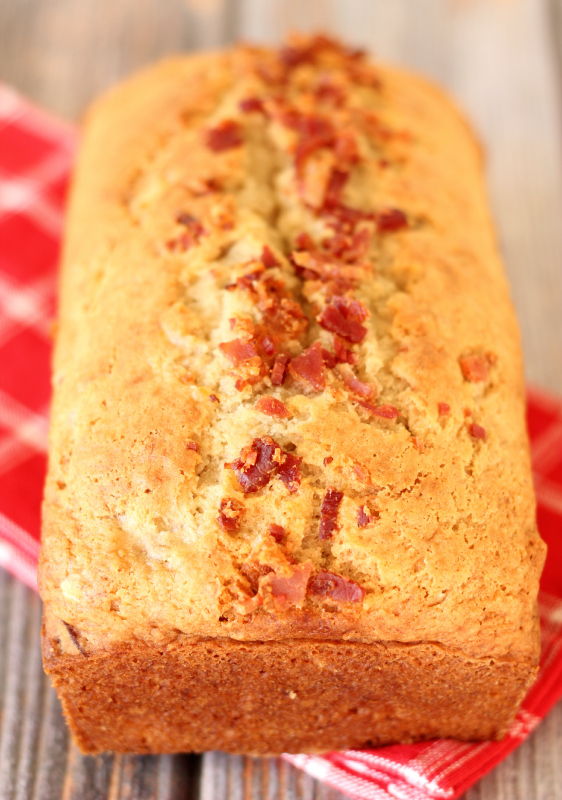 Sometimes an idea hits me and it ends up being completely brilliant.  This would be one of those times.
Bacon + Banana Bread = Brilliance
I love banana bread and I love using my Granny's trick for making quick banana bread using a boxed mix…makes it super easy with only three ingredients.  We eat it for breakfast a lot and sometimes I turn it into peanut butter sandwiches for lunch.
I started thinkin'…we love to eat bacon with our banana bread, so why not just try combining the two into one glorious bread!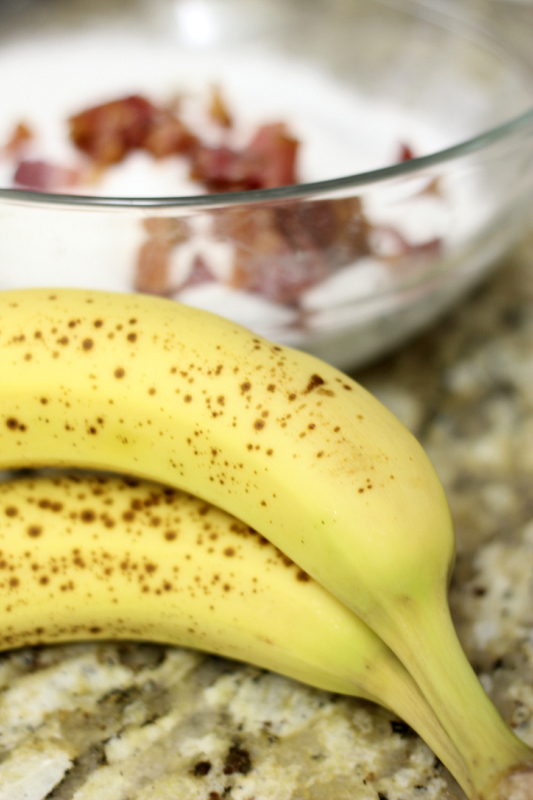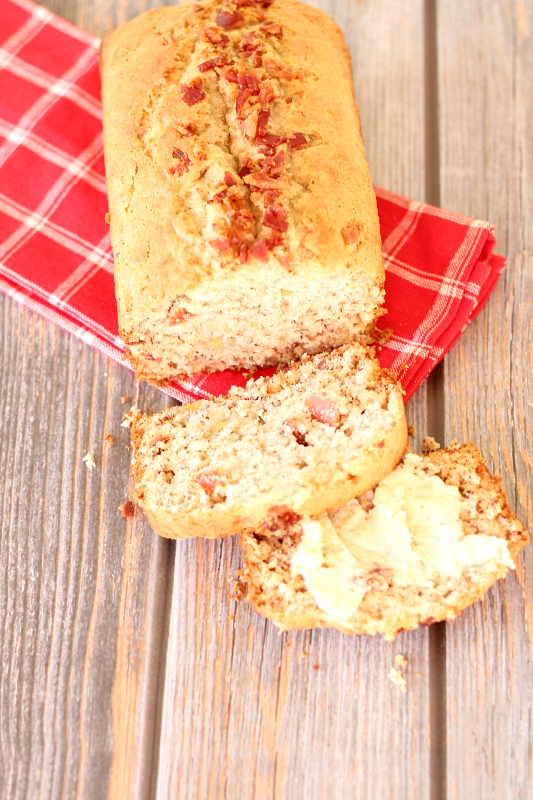 What ended up happening was the most perfect thing in the world.  A little sweet, a little salty and was gone in less than a day.  This works with both gluten free and traditional cake mixes, so you can totally make it work for you.
Hubbyman is upset that he didn't get much of it and has requested it again…next time I'm making it with a traditional cake mix so that I can't eat it.  It's super addictive and I really don't want it hanging around the house otherwise I will keep eating it all day long.
Can you think of any thing more perfect than warm sweet banana bread and hot crispy bacon?  It's probably my favorite Saturday morning breakfast.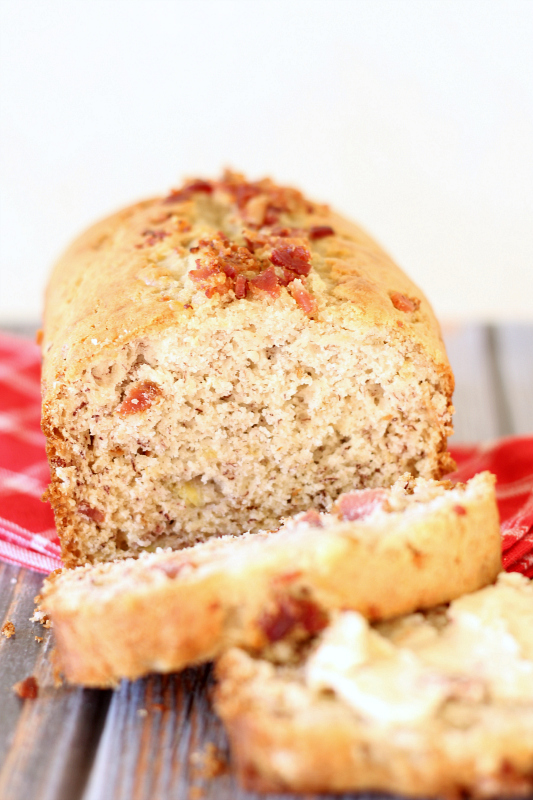 Have you been following along with all my Bacon Month recipes? So many good bacon recipes.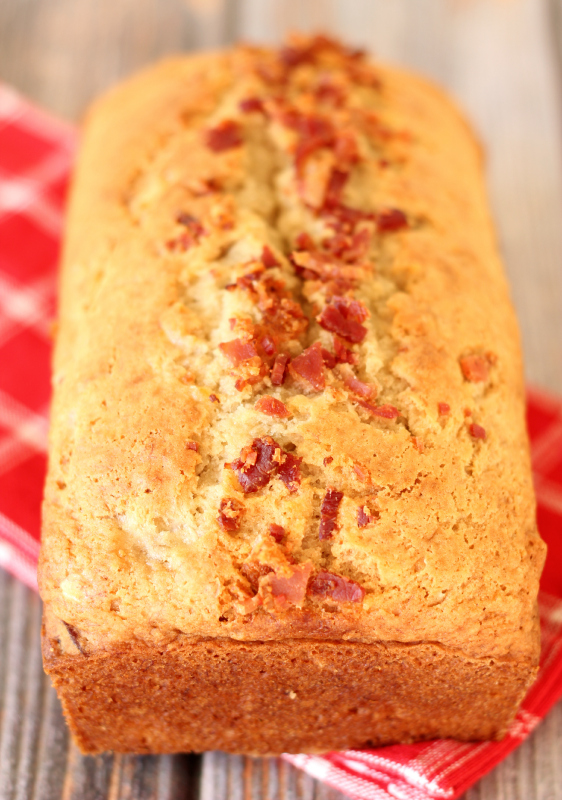 1 box yellow cake mix (or 2 boxes GF yellow cake mix)
2 eggs
4 ripe bananas*
8 slices bacon, cooked and crumbled
Smash bananas in a large bowl. Add eggs, cake mix and 3/4 of the bacon to the bananas and mix well by hand. Spray 2 loaf pans with nonstick cooking spray and fill with mix. Spinkle a single line of bacon crumbs down the center of each loaf. Bake at 350 F for 35-40 minutes or until completely cooked.
Note: I use bananas that are too ripe to eat, so I throw them in the freezer until I have enough for this recipe. Just thaw them and then mash them up.
7.8.1.2
266
https://www.aroundmyfamilytable.com/bacon-banana-bread/
Make sure to check out all the other amazing bacon recipes that my friends are sharing this week….they all sound delicious!
WIN a copy of the Bacon Cookbook this week!
Join the Club!
Get delicious recipes delivered straight to your inbox each week! Plus learn how to take back suppertime in your home.

And get started with my NEW Take Back Suppertime 5-Day Jump Start Guide.