Keep a jar of Chai Tea Mix in the pantry for quick drinks. It makes a nice gift for the holidays, housewarming, or whenever you need to throw together an easy gift.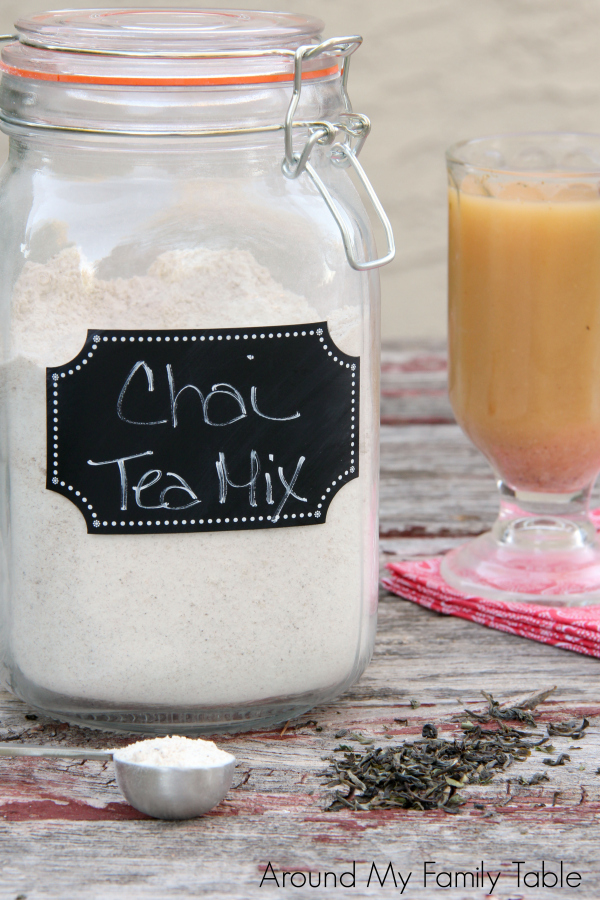 I'm mostly a coffee drinker, but I do love a good Chai Tea Latte or Iced Chai Tea every now and then.  To keep things quick and easy, I love making up this Chai Tea Mix that I can add to a cup of tea.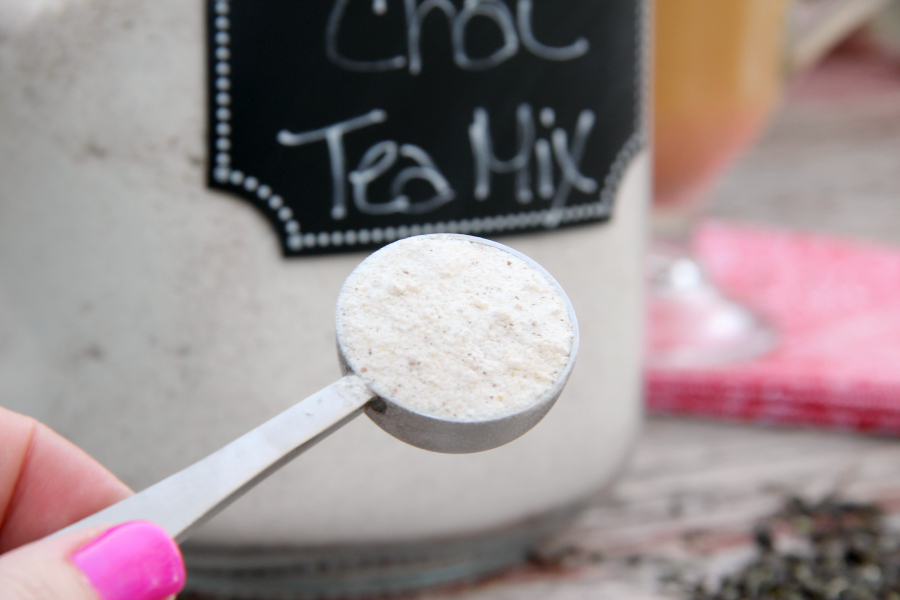 There is actually no tea in the mix because I hate powdered tea.  I buy loose leaf tea and steep it in a fancy little steeper thing (yes that's the technical term).  Once my tea is ready, I add a couple teaspoons of my powder mix to my mug and pour the hot tea over the mix.  Stir and soak in the aroma before enjoying.
This has become my afternoon ritual and it's so relaxing.
Since I need to avoid dairy, I used powdered rice milk.  You really can't tell the difference, but either traditional powdered milk or powdered rice milk will work.  If you use the rice milk it will be a great gift or drink for your vegan, dairy free, or lactose intolerant friends.
Chai Tea Mix
Ingredients
2 1/2 cups sugar
2 tsps vanilla extract
3 cups powdered milk (I used powdered rice milk )
2 tsps ground ginger
2 tsps ground cloves
1 tsp ground nutmeg
1 tsp ground allspice
1/2 tsp ground cardamon
Directions
In a one gallon sized zip top bag, combine sugar and vanilla extract. Seal and shake to mix well. Break up any big clumps through the bag and keep mixing until sugar and vanilla are well combined. Pour out onto parchment paper and let sugar dry (will take at least an hour or so)
In a large mixing bowl combine remaining ingredients and stir in dried vanilla sugar, breaking up any lumps. Store in a large airtight jar for several months.
To Use: Add 1 1/2 tablespoons mix to prepared hot tea and stir.
Loading nutrition data...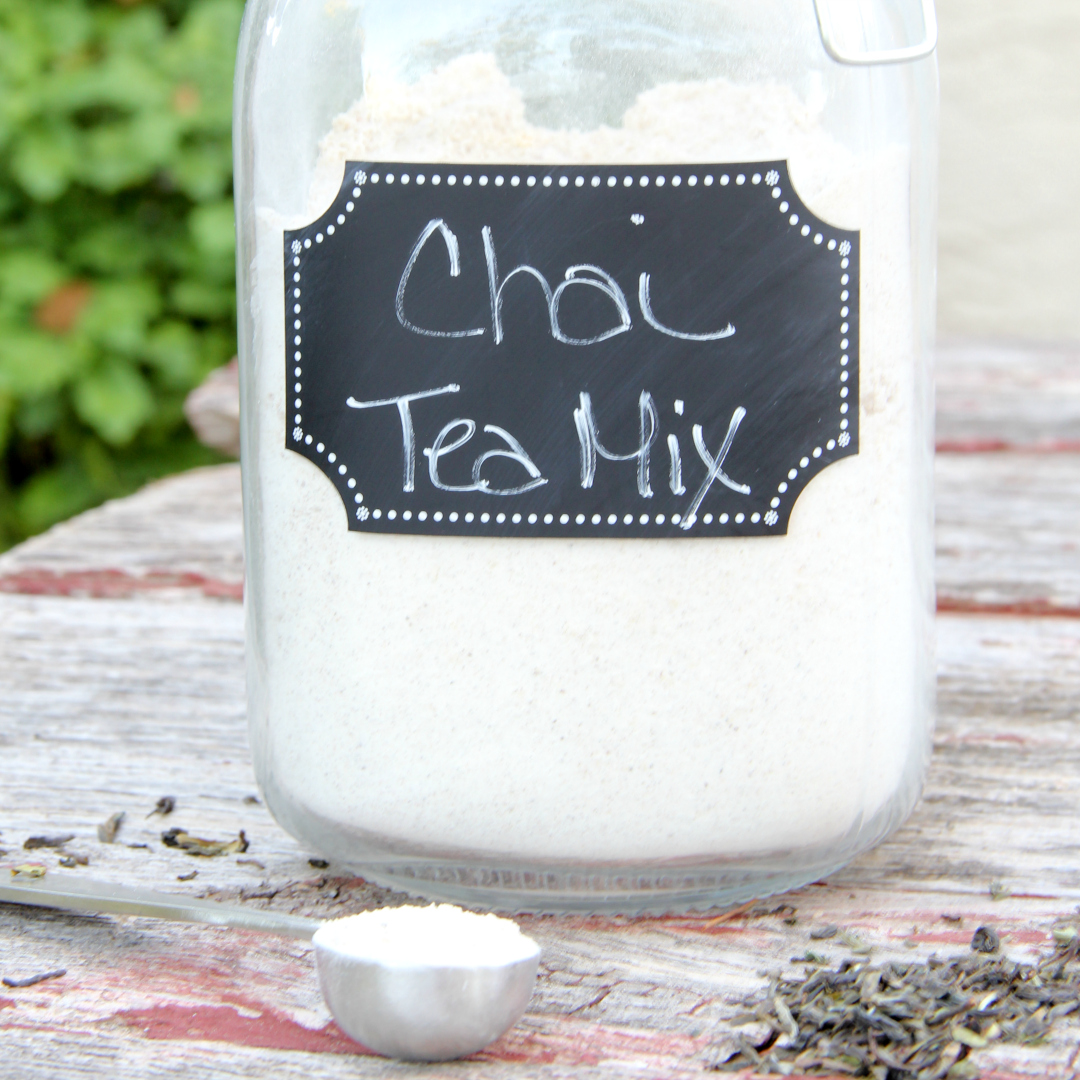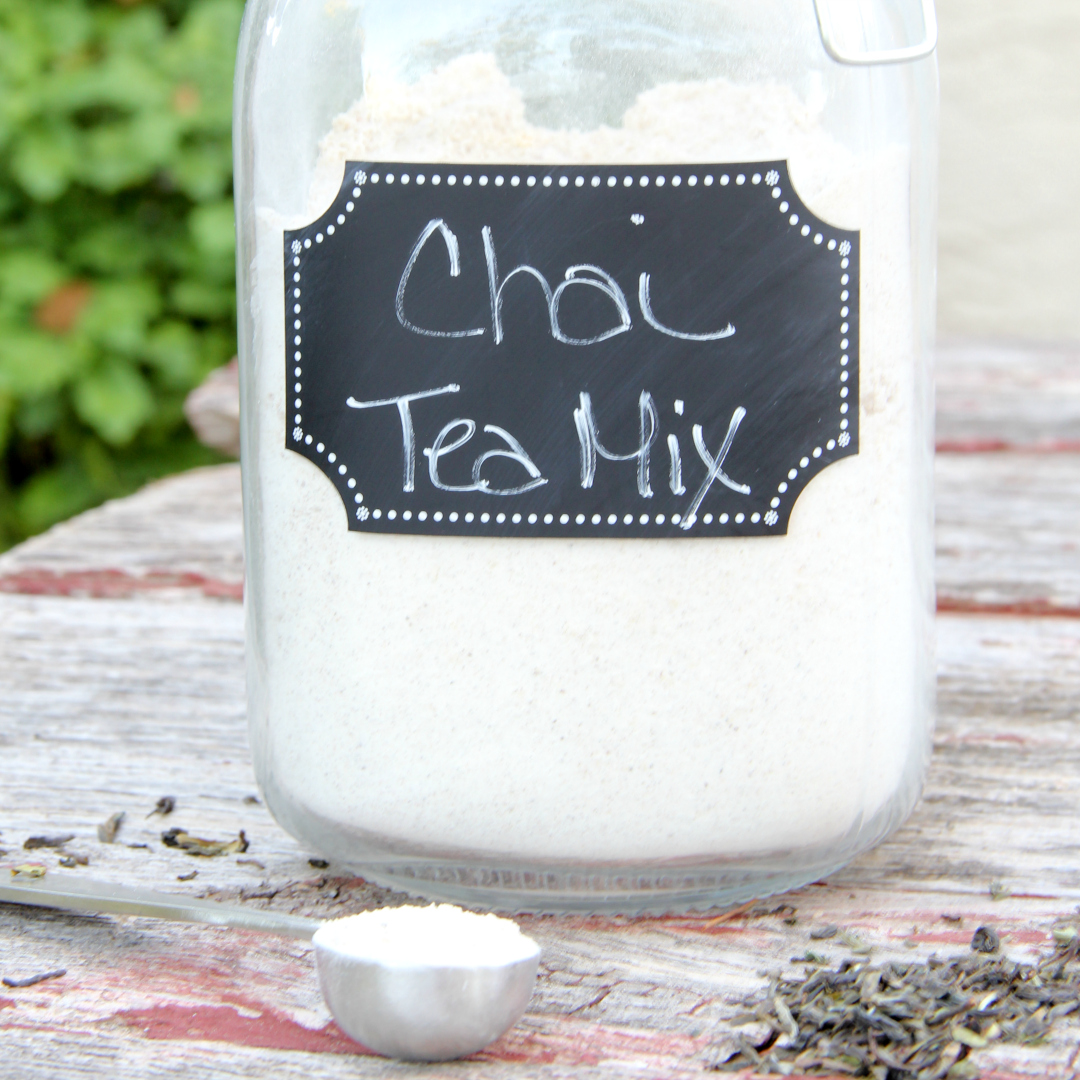 Did you make this recipe?
Leave review!
So, while this post isn't sponsored in any way…the idea for the post came from a local blogger event held at an At Home store in Arizona.  We were all shopping and stumbled across these cute jars. Since there were 7 of us…all of us have different readers and niches we thought a little group challenge would be fun.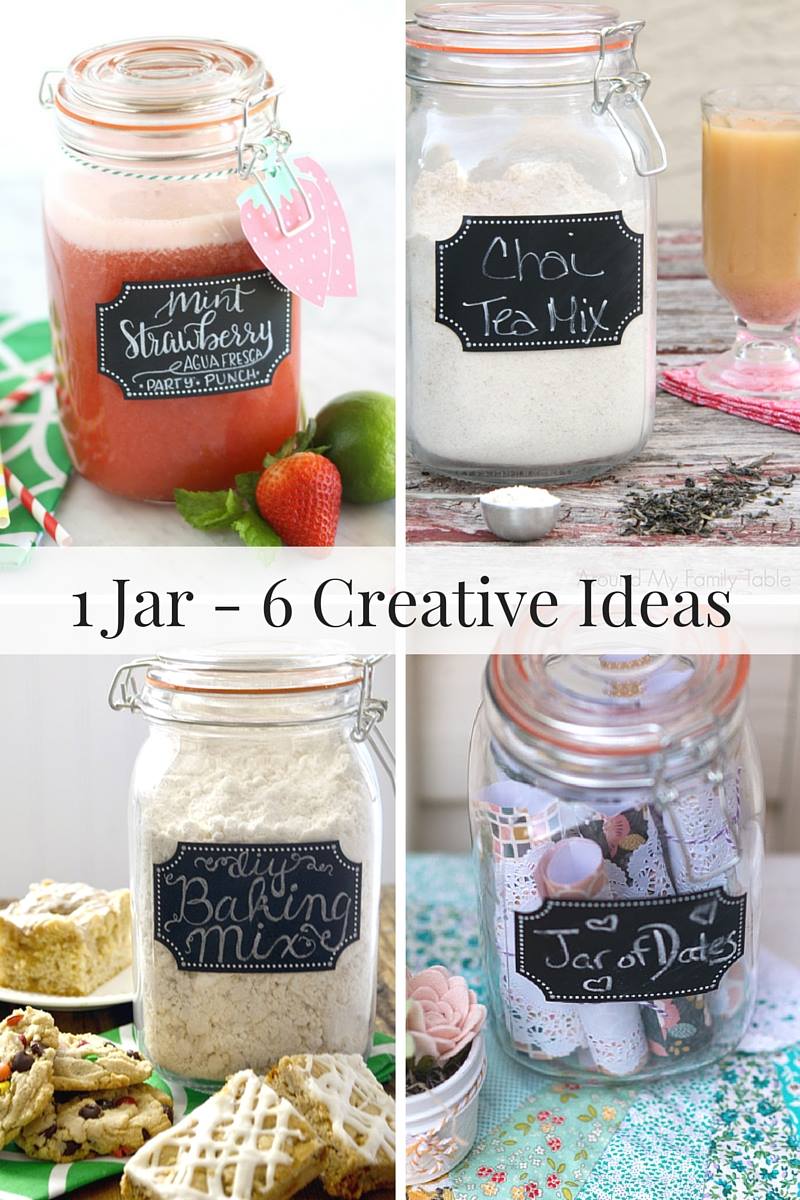 We each bought our own jar and were challenged to see what we could create with it.  Here's what everyone else used their jars for:
Strawberry Mint Agua Fresca Party Punch from Liz on Call
Chai Tea Mix from Around My Family Table
DIY Baking Mix from Pink Cake Plate
Date Night Jar from Songs Kate Sang
I'm Bored Jar from Shaping Up To Be A Mom
Birthday Wishes Keepsake from Sweet Rose Studio
Join my Weekly Newsletter
And get my Free Slow Cooker Resource Guide! It's full of recipes with 5 or fewer ingredients plus plenty of slow cooker tips!

Plus, you'll get access to my free EXCLUSIVE downloads & printables for newsletter subscribers.