This post may contain affiliate links. Please read my disclosure.
If you are gearing up for a big summer BBQ these Patriotic Party Ideas are sure to get you in the spirit. These red, white, & blue recipe ideas are perfect for any party where you want to show your patriotism.
Every 4th of July, I host a huge block party in my front yard. We post an announcement to the neighborhood Facebook group, and drop fliers in the mailboxes. We tend to have about a hundred people show up, but it is stays casual and relaxed. Everyone brings whatever they want to share.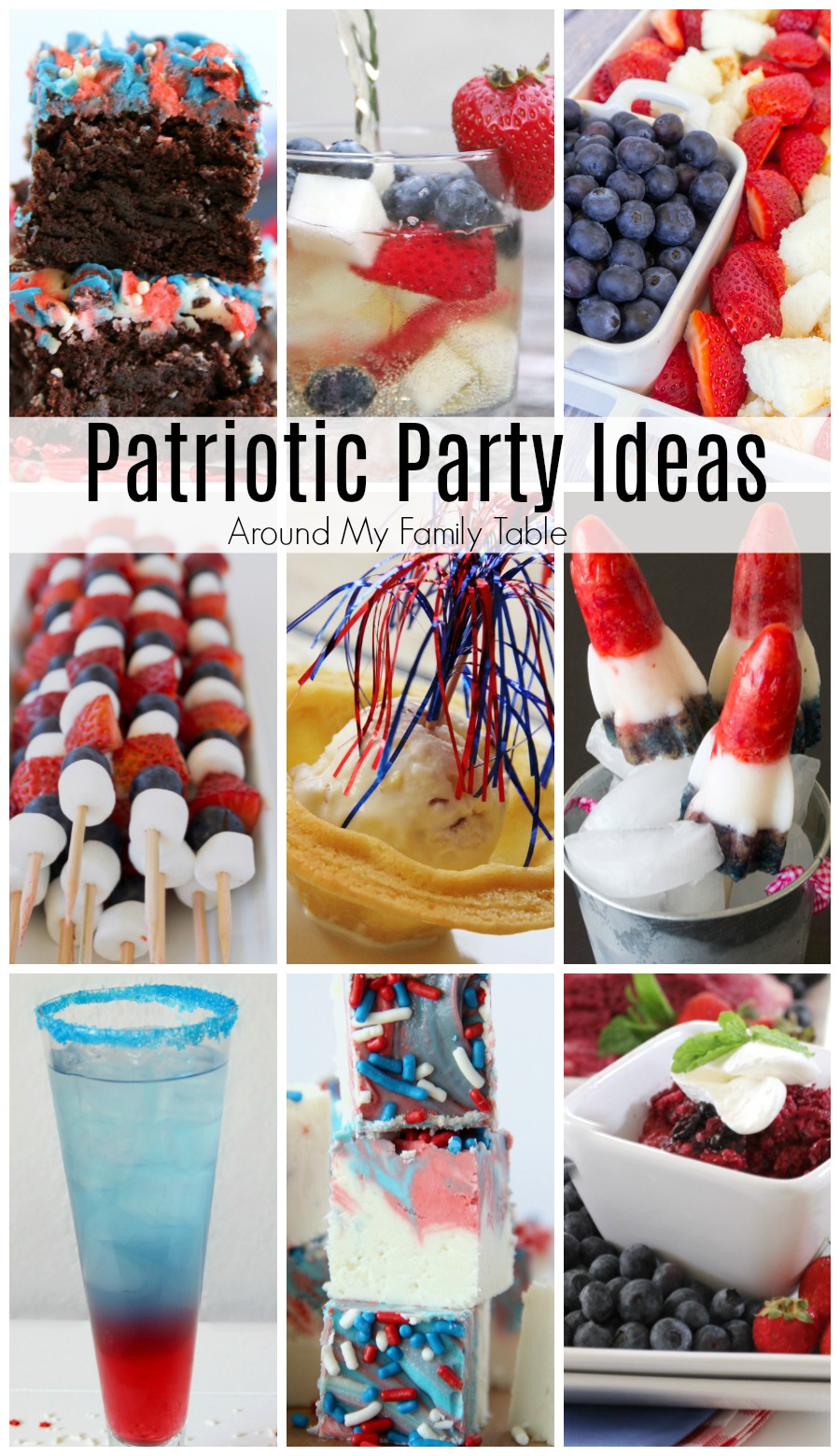 This post is in partnership with Bounty.
Patriotic Party Ideas
Set up starts early in the day as men bring over canopies, chairs, tables, and fireworks to light off. Kids fill water balloons, set up lawn games, and fill the coolers with drinks. Each family usually brings 3 or 4 dishes to share, including burgers, pulled pork, baked beans, corn on the cob, summer salads, festive drinks, and tons of desserts. The spread is truly impressive with so many generous neighbors adding so many delicious options to the tables. One family even brings over a snow cone machine and a large cotton candy machine that is always a huge hit with the kids.
My job is to pull it all together with the final touches like hanging patriotic decorations, running electrical cords for the crockpots, selecting music, and adding utensils where serving spoons were forgotten. I usually set out smoked ribs, a blueberry nectarine salad, and 2 or 3 red, white, and blue desserts.
As the night progresses, I bring out layered drinks to enjoy while we watch a few of the men launch the fireworks and sky lanterns. The party goes late into the evening and everyone heads home exhausted from having so much fun with good friends.
Besides some classic Homemade Burgers, I've put together a list of ideas to help you come up with the perfect dish for your next Patriotic Party. Whether you are having a large event or a quaint gathering, you will find the perfect recipe in this list.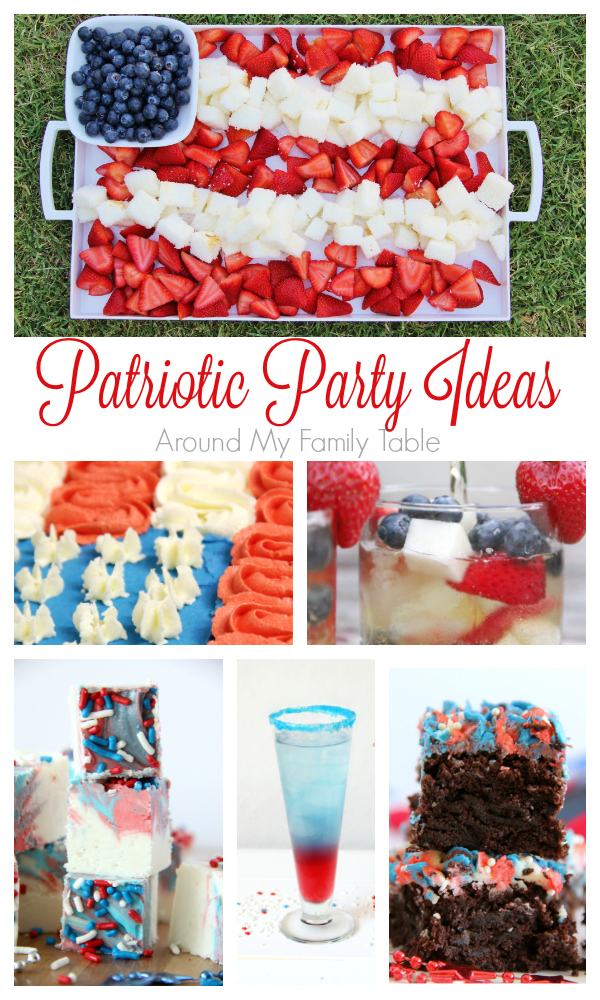 Patriotic Party Food Ideas
Red, White, & Blue Sparkling Cider
Red, White, & Blue Fudge
Patriotic Brownies
Giant Patriotic Chocolate Chip Cookie
Patriotic Berry Cake Dessert Platter
Patriotic Fruit Kabobs
Red, White, & Blue Layered Drinks
Festive Ice Cream Cookie Bowls
Popsicle Rockets
More Recipes for a Perfect Patriotic Party
Dragon Fruit Salad
Cherry Blueberry Pie
Blackberry Nectarine Salad
Gluten Free Summer Berry Bread Pudding
No Bake Triple Berry Pie
Easy No Bake Strawberry Pie
Macaroon Cups with Fresh Berries
Patriotic Party Decorating Ideas
I've found a few simple patriotic party decorations that won't break the bank.
I always use plan out my parties and make sure everything is perfectly cleaned ahead of time. I love
cleaning with vinegar
and big roll of
Bounty
. A good cleaning before any party will make after-party clean up easier.
After the party's over start cleaning up right away and make sure you have plenty of Bounty on hand to handle all the tough messes and spills that come with hosting a party. Bounty is always my go-to for everyday messes and when I have to tackle big projects like party clean up! It makes cleaning up a breeze.
Disclaimer: This post is in partnership with Bounty. I was compensated; however, all opinions are my own.