This post may contain affiliate links. Please read my disclosure.
This Red White and Blue Sparkling Cider is easy, refreshing, and delicious. It's perfect for party-goers of all ages!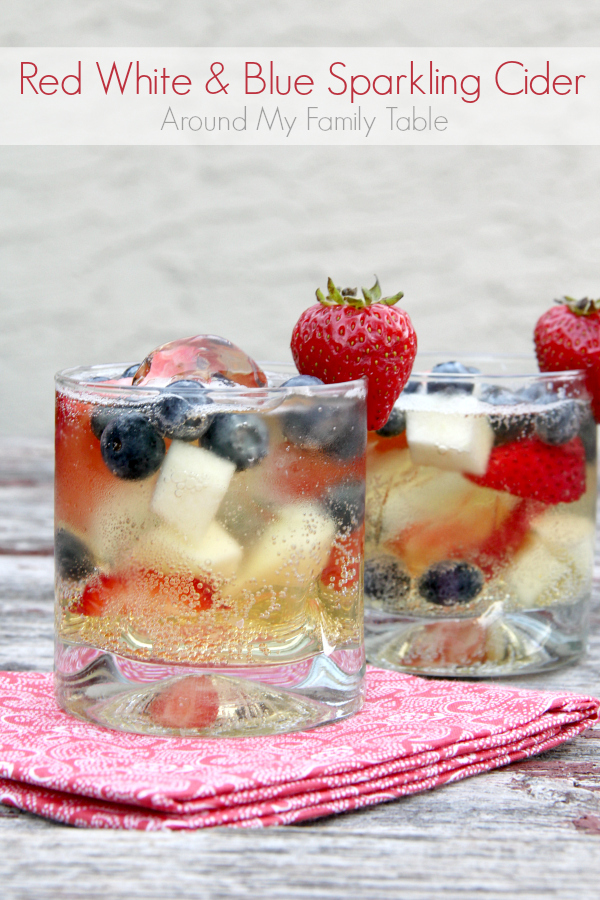 Red White and Blue Sparkling Cider
This fruit-filled cider has quickly become one of my family's most requested summer drinks. I've been making it almost every other day for the last month and it's just so refreshing, a little sweet, and perfect for sippin' on while sitting by the pool or for a summer party.
Don't you just love it when everyone in your family loves something you make??? Well, this is it!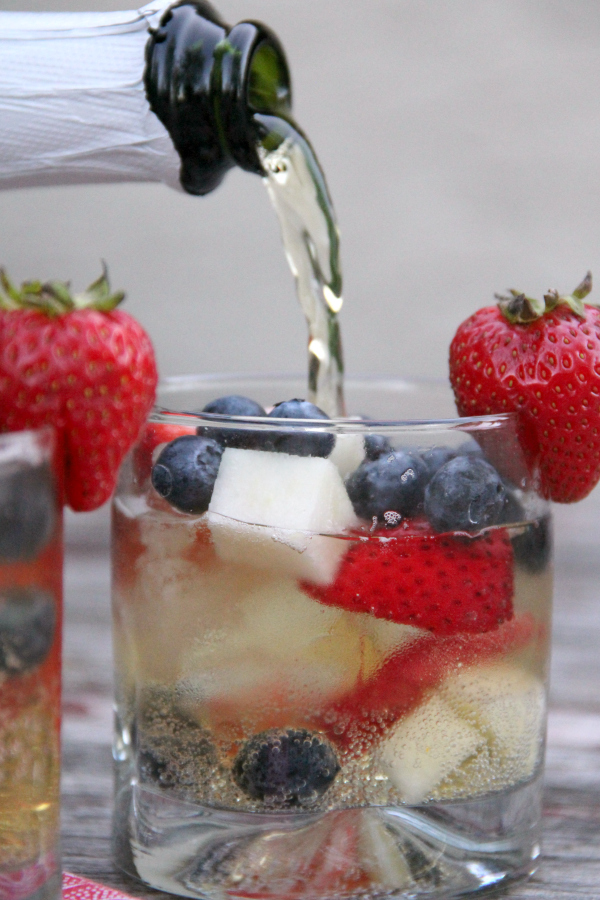 Sparkling Cider Drinks
Mashing up a little of the fruit in the bottom of the glass with some sugar is a great way to get the juices flowing and lets all the fruit juice come out and blend with the cider. It really takes this drink over the top.
I love the look of the whole fruit in the cups, so I only mash up about 1/3 of the fruit. But mashing the fruit is an important step to this drink. You don't want to skip it!
I think the muddled fruit really needs that extra bit of sugar, but if you are worried that the drink has too much sugar then skip it. But, let me just say…this is a special drink and you aren't drinking a ton of it or drinking one every day. It's a party…so just have fun and enjoy it. It also works well with Splenda Granulated Sugar and you can't tell it's Splenda.
4th of July Party
Next time you are hosting a 4th of July party, a summer party, a pool party, or just a low key dinner for friends you have to add this Red White & Blue Sparkling Cider to your menu. It's delicious and everyone will love it. My kids think it's fun to drink "fancy drinks" as they call them…and I bet your's will too.
4th of July Recipes
Patriotic Party Ideas
4th of July No Fail Desserts
Cherry Blueberry Pie
Red, White, & Blue Layered Drinks
Red White & Blue Patriotic Brownies
4th of July Party Decor & Food Ideas
Red, White, & Blue Fudge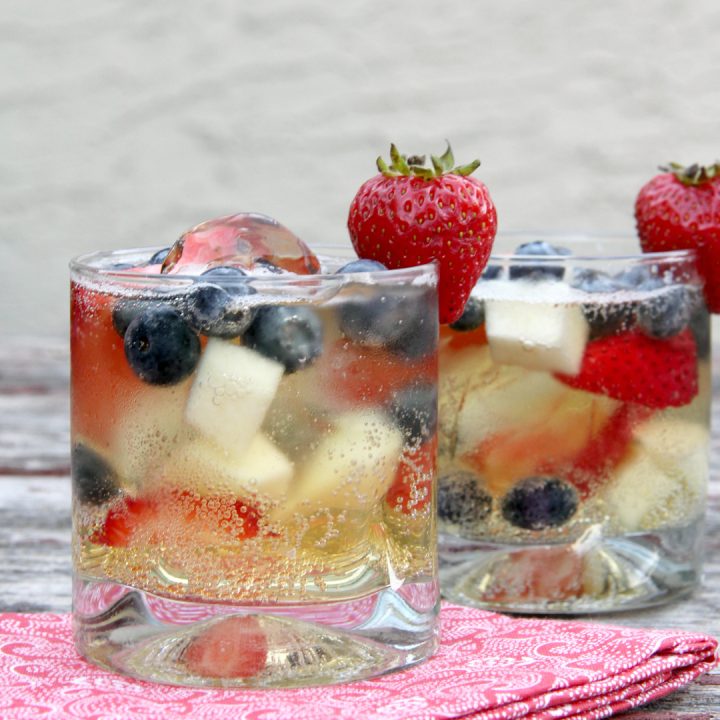 Red White and Blue Sparkling Cider
This Red, White, and Blue Sparkling Cider is easy, refreshing, and delicious.  It's perfect for party-goers of all ages!
Ingredients
1 cup blueberries
1 pear
1 cup strawberries
4 tsps sugar
ice
1 bottle sparkling apple cider, chilled
Instructions
Cut, core, peel, and chop pear into bite sized pieces.
Set out 4 glasses and add 1/2 of a strawberry, 2-3 blueberries, & 1 tsp sugar into each glass. Use the back of a spoon to mash the berries into the sugar. Divide the remaining fruit into the 4 glasses and then fill to the top with ice.
Pour chilled cider over the ice and fruit, add a straw and swirl everything. Sip and enjoy!
Nutrition Information:
Amount Per Serving:
Calories:

295
Total Fat:

1g
Saturated Fat:

0g
Sodium:

20mg
Carbohydrates:

73.3g
Fiber:

4g
Sugar:

60g
Protein:

1.2g
Never worry about dinner again....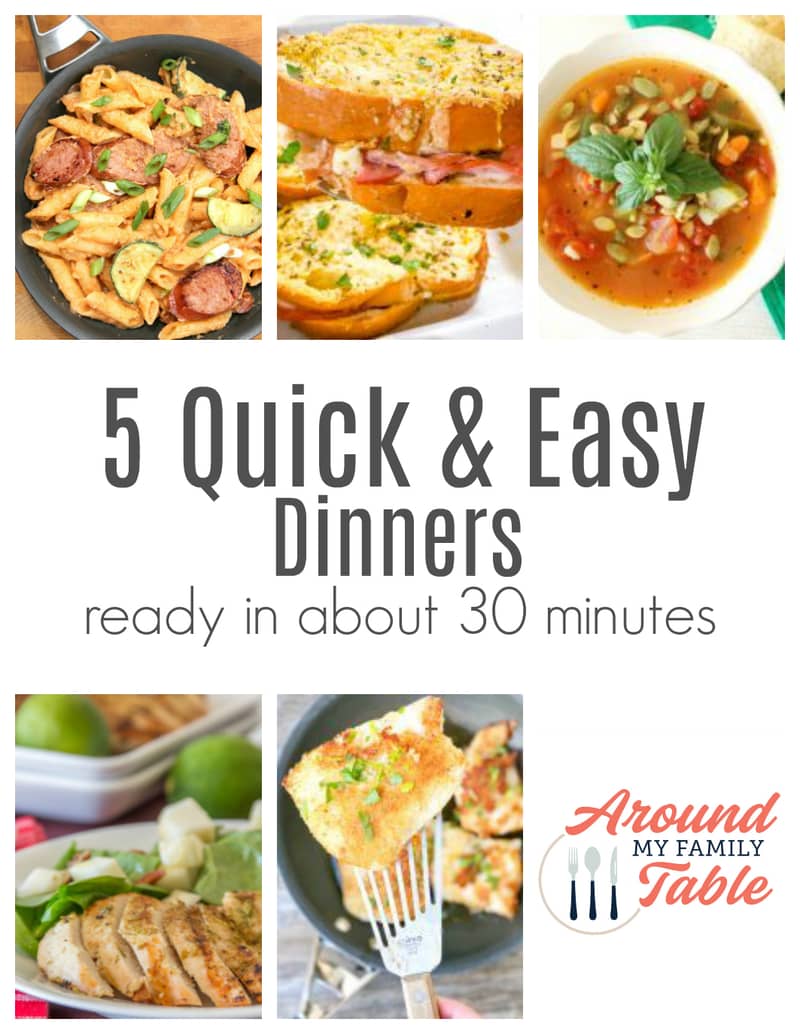 Subscribe to get my 5 favorite Quick & Easy dinner recipes and FREE weekly meal plans