Chocolate Mint Fudge is a perfectly simple fudge recipe to serve year 'round, but with its lovely mint green topping, it is totally fitting as one of my easy gourmet fudge recipes to serve for a St. Patrick's Day dessert.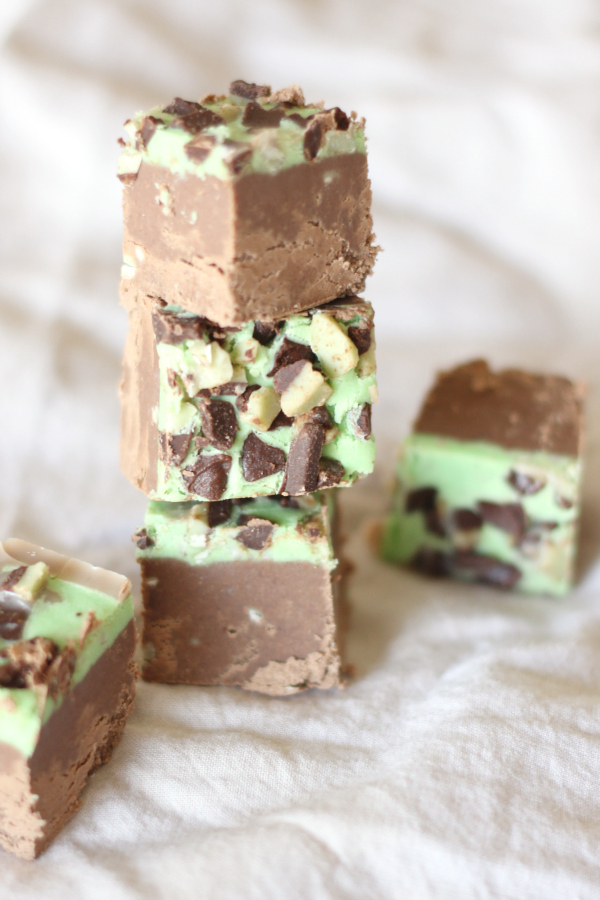 Chocolate Mint Fudge – Perfect Year 'Round Fudge
Seriously, y'all….what's not to love about a good ol' chocolate and mint fudge recipe. Don't save this easy treat for the winter holidays…break it out all year long. In March, serve it for St. Patrick's Day. In April, have a contest to see which is better; the overpriced box of Thin Mint Girl Scout cookies or this chocolate mint fudge recipe!
I've been working on cleaning out my pantry, and my baking section was so full of odds and ends that I decided I need to use them up or toss them.  Since I hate to be wasteful, I whipped up this Chocolate Mint Fudge with some Andes Mint Chips that I had left over from another project.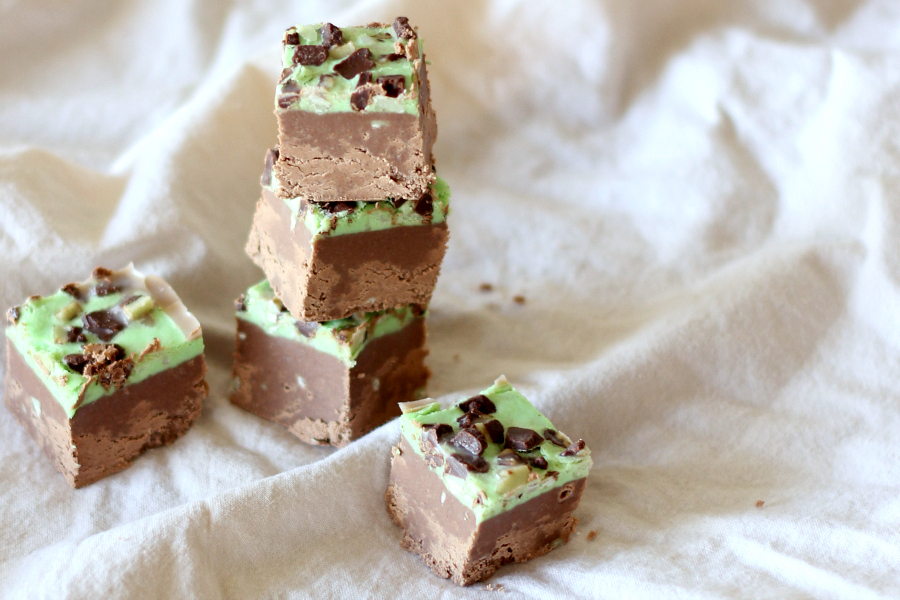 If you are a fudge lover, like I am, make sure to check out all my other yummy gourmet fudge recipes! There is a perfect fudge recipe for every occasion, from Christmas to the 4th of July, and Halloween to St. Patrick's Day!
If you like the combination of chocolate and mint, check out these recipes, too:
No Bake Chocolate Peppermint Pie
Thin Mint Cupcakes with Chocolate Mint Frosting


Chocolate Mint Fudge Recipe:
Chocolate Mint Fudge
Join my Weekly Newsletter
And get my Free Slow Cooker Resource Guide! It's full of recipes with 5 or fewer ingredients plus plenty of slow cooker tips!

Plus, you'll get access to my free EXCLUSIVE downloads & printables for newsletter subscribers.