This post may contain affiliate links. Please read my disclosure.
Simple fudge recipes make wonderful holiday food gifts, and every fudge lover knows that it is a great addition to any Christmas dessert platter. But fudge isn't just a holiday dessert! These gourmet simple fudge recipes are the perfect sweet treat for any occasion.
Fudge is so much more than a creamy sweet treat. Let's talk fudge! I'll answer the questions: where did fudge come from, is fudge hard to make, and what are the different types of fudge. And of course, I will share my favorite simple gourmet fudge recipes with you, too!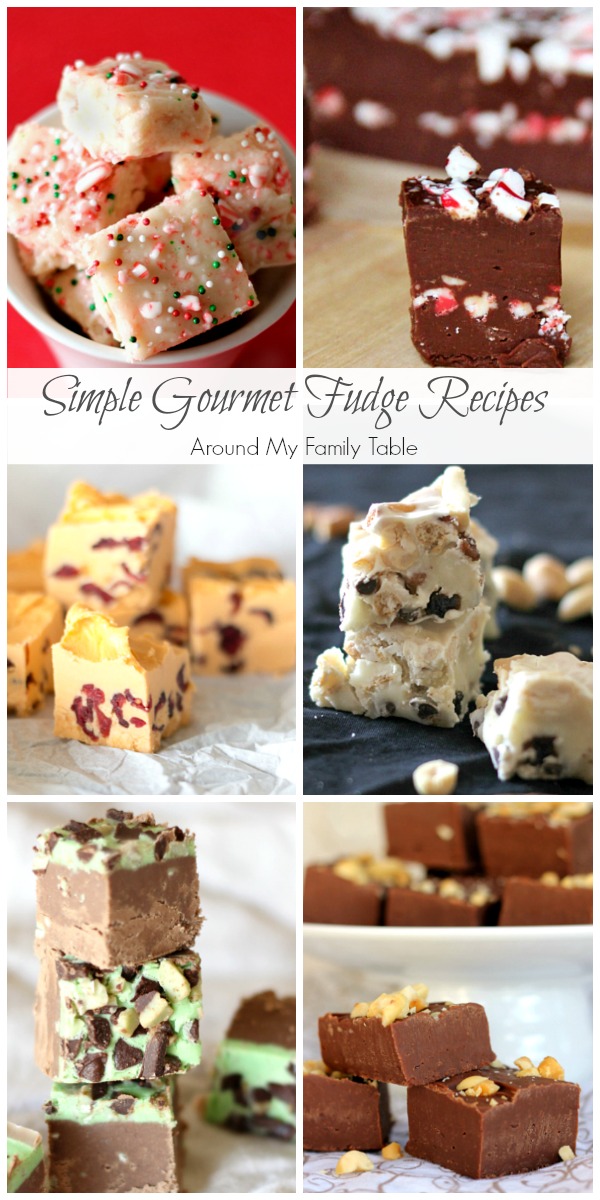 Facts About Fudge
Do you know where fudge was invented or how fudge is made? I think the history of fudge is pretty interesting. It's said that this sweet, creamy confection got its start in the United States, and it was created by accident, when a candy maker "fudged" a batch of caramels. Considering how closely related fudge is to caramel, that makes sense. Both are considered to be confections, and both caramel and fudge recipes are essentially cooked sugar with cream and butter added to them. The ratio of those ingredients differs, and typically, fudge is cooked at a higher temperature than caramel.
Is Making Fudge Hard?
I'm not exactly sure of the reason, but a lot of people have the misconception that fudge is difficult to make. Every time I serve a platter of fudge, I'm asked "Is fudge hard to make?"Maybe it's the because of how beautiful it looks, or maybe it's because people think it's difficult because it requires using a candy thermometer. I'm here to tell you that making fudge is simple! Because of the hot sugar mixture, it requires careful attention when making it, but it really couldn't be simpler to make. Just make sure that you have your ingredients to make fudge measured out and near the stove, and move any distractions out of the kitchen before you start making your fudge recipes.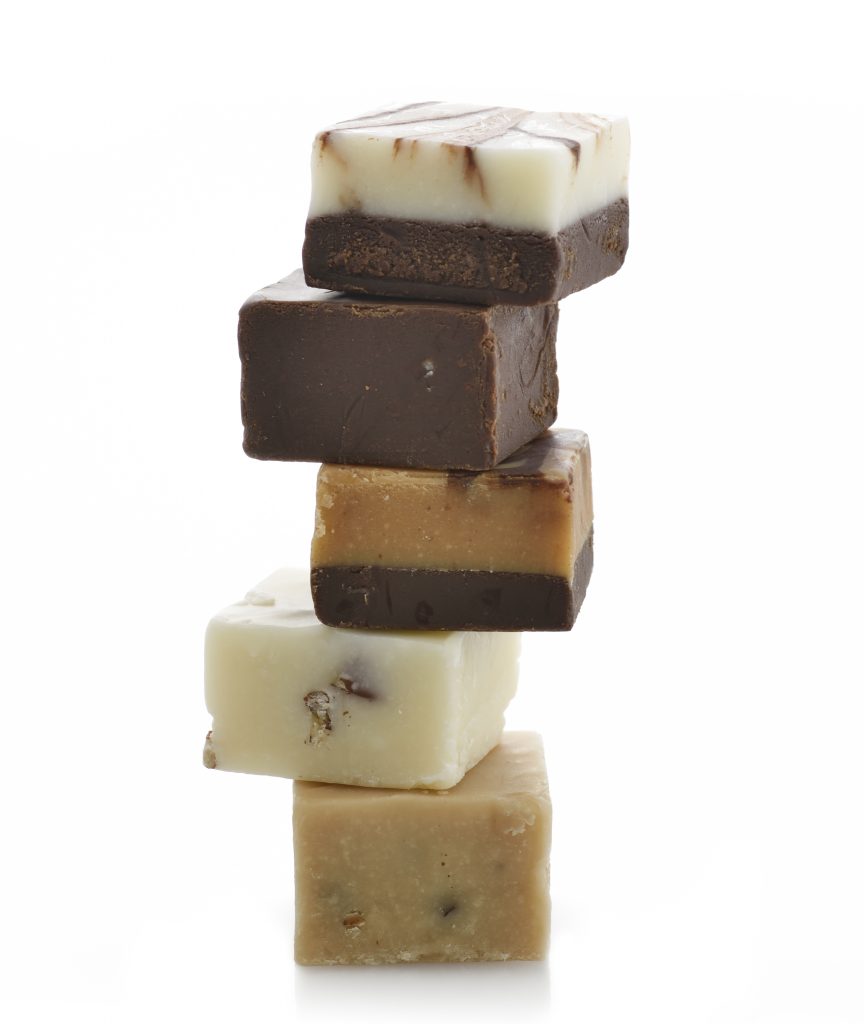 Different Types of Simple Fudge Recipes
If you're afraid to make fudge because using a candy thermometer intimidates you, don't worry; not every fudge recipe requires using a thermometer. There are no fail fudge recipes; that is fudge made without a thermometer! There are also fudge recipes without sweetened condensed milk. And if you are staying away from dairy, I even have dairy free fudge recipes!
How to Properly Store Fudge
After your fudge is made, it is important to keep it well covered so that it stays soft and creamy. You can safely leave it at room temperature for a few days, or store it well covered in the refrigerator for up to two weeks. If you plan to ship it, see my tips on how to ship baked goods for help.
Gourmet Simple Fudge Recipes
Earlier in this post, I promised to share my favorite simple fudge recipes with you, so let's get to it. Because fudge is so easy to make and uses so few ingredients, you may even have the ingredients on hand to make some of these quick easy fudge recipes for tonight's dessert!
The best quality chocolate and crushed peppermint candies are used to make this delicious fudge recipe. It's the perfect simple fudge for Christmas, or even a sweet for your sweetie on Valentine's Day.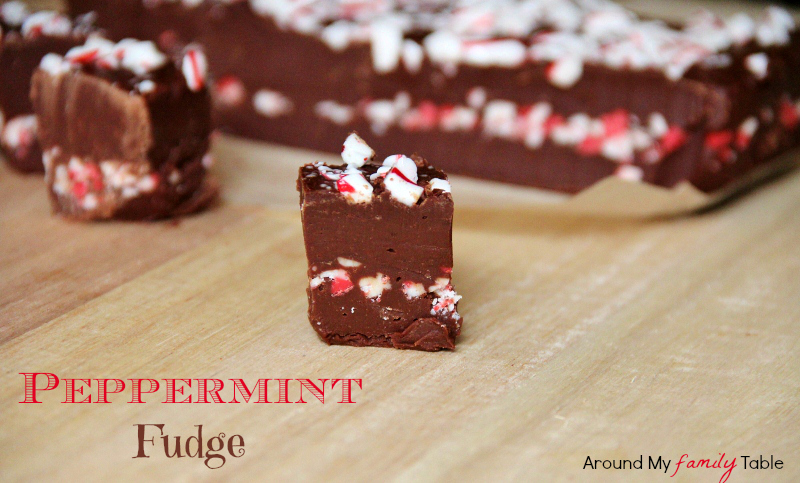 The combination of rich, creamy peanut butter and silky smooth milk chocolate make this homemade fudge recipe absolutely irresistible, and certainly better than store bought fudge.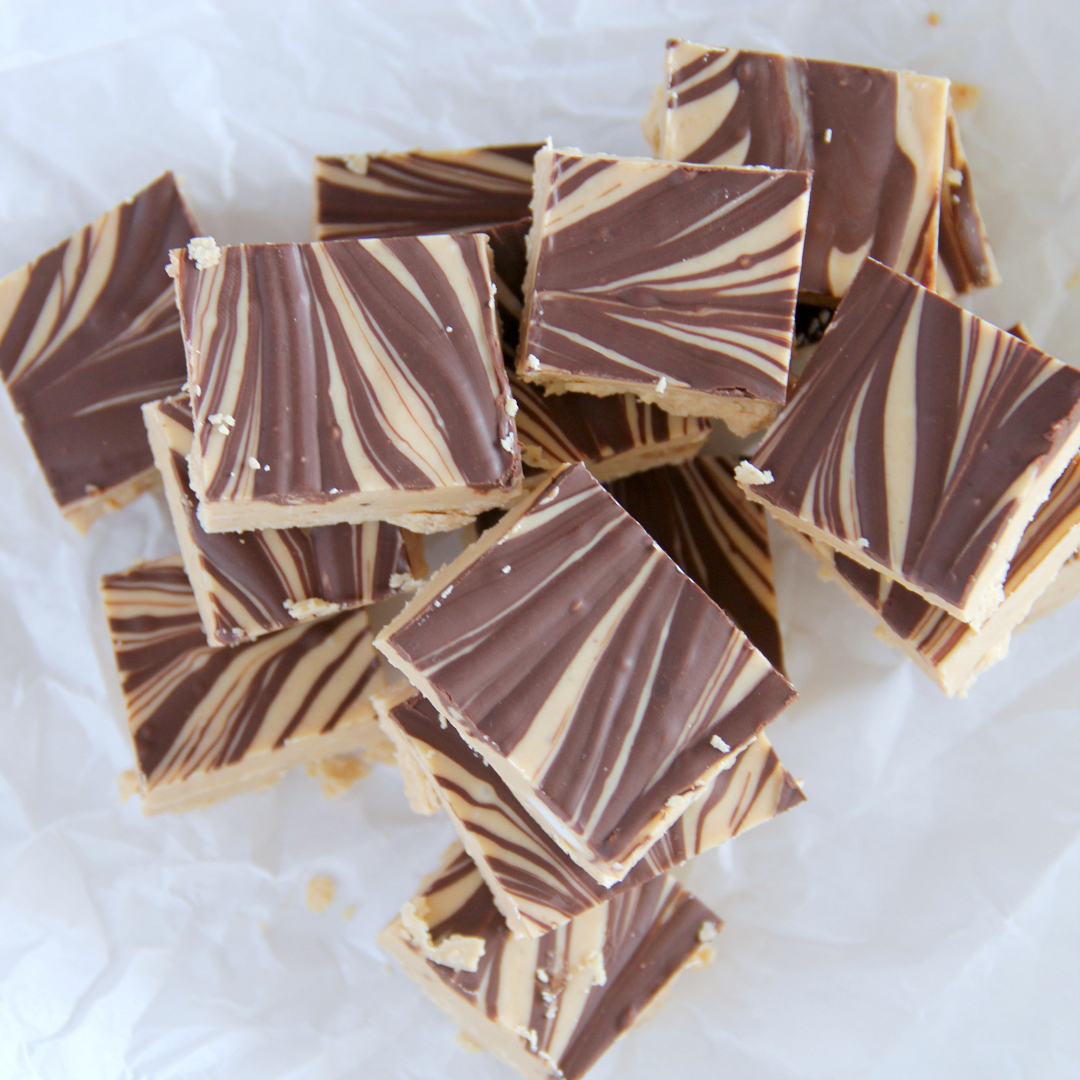 This Brown Sugar Fudge recipe requires only 4 ingredients, 10 minutes, and a little patience until the first sweet, heavenly bite. It's a simple fudge recipe, but one of my favorite simple fudge recipes.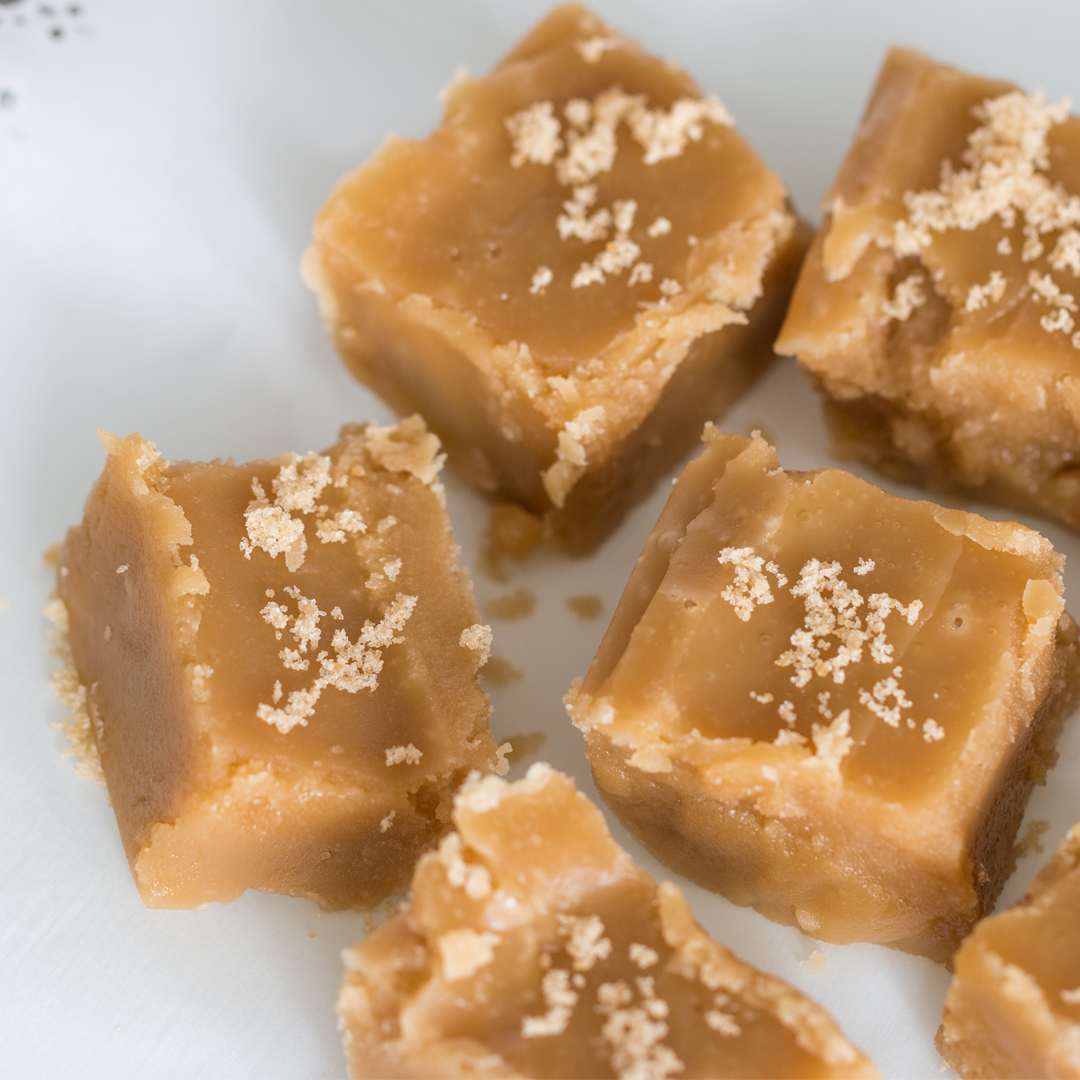 There's no denying that the combination of cranberries and orange are perfect to use during Thanksgiving and Christmas, but I think this dairy free fudge recipe is delicious for any occasion!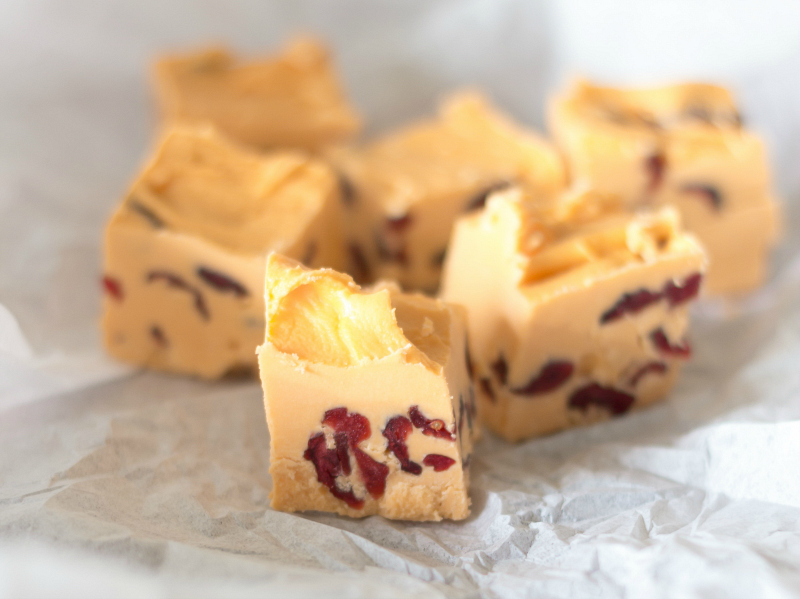 White Chocolate Peppermint Fudge Recipe
My White Peppermint Fudge recipe is a cinch to make and uses only 3 ingredients. The creamy white chocolate, swirls of peppermint, and festive sprinkles make this one of my favorite simple fudge recipes to make for Christmas or Valentine's Day gifts. But truthfully, this creamy fudge is so good and easy to make, I enjoy it any time of the year.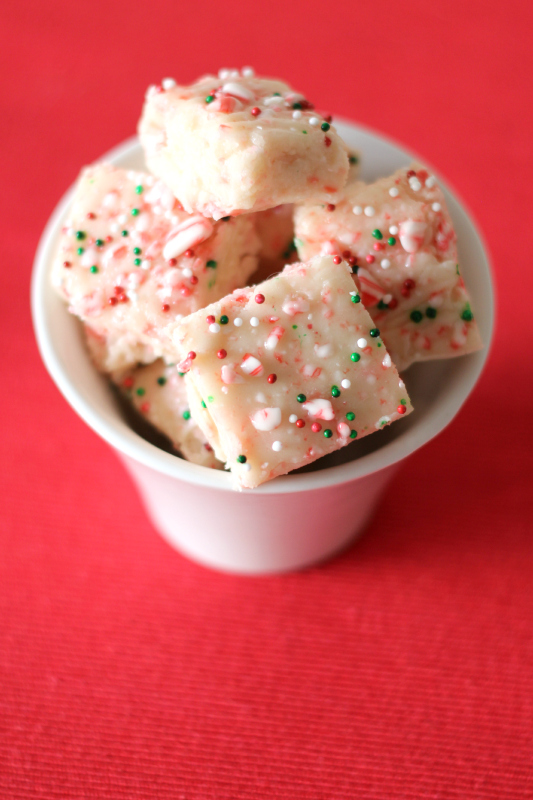 With a combination of white chocolate and cinnamon, this simple fudge recipe is a favorite all year long. It's smooth and sweet and perfect for any occasion!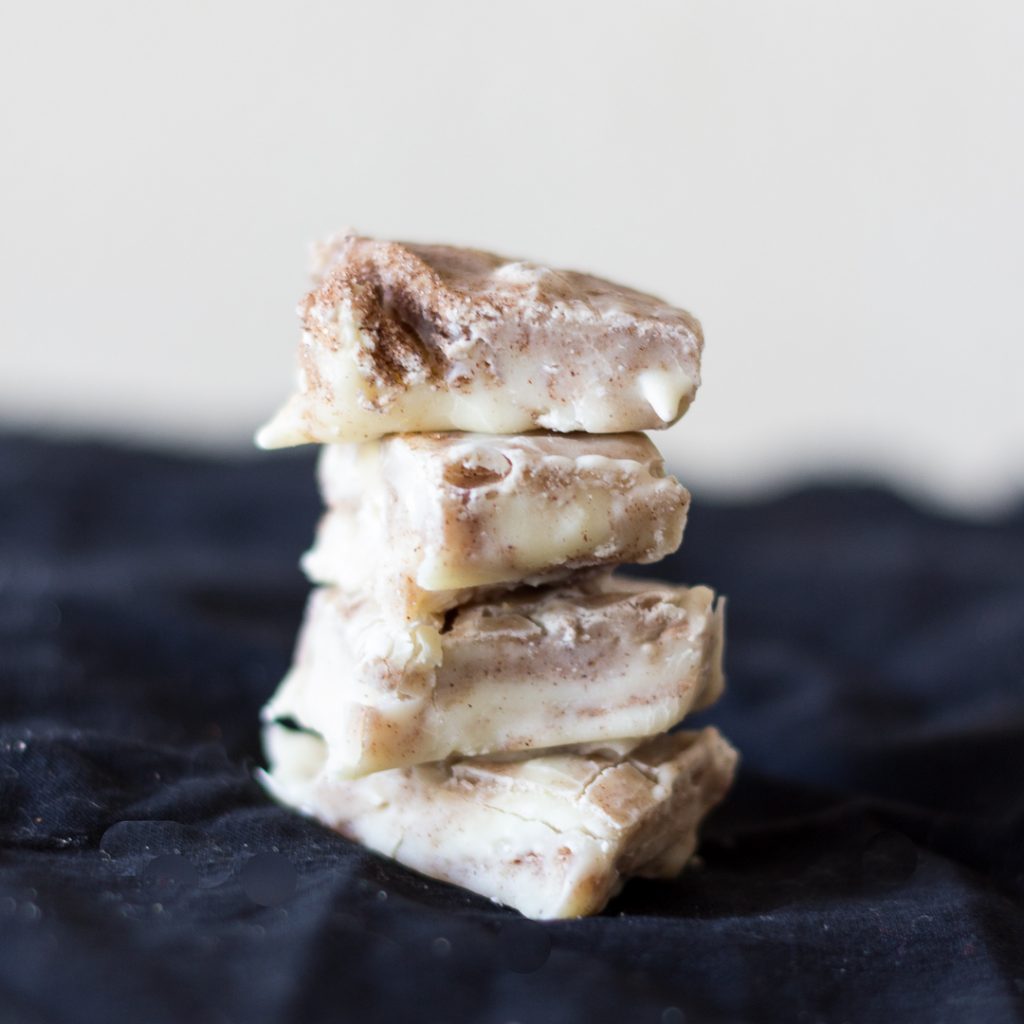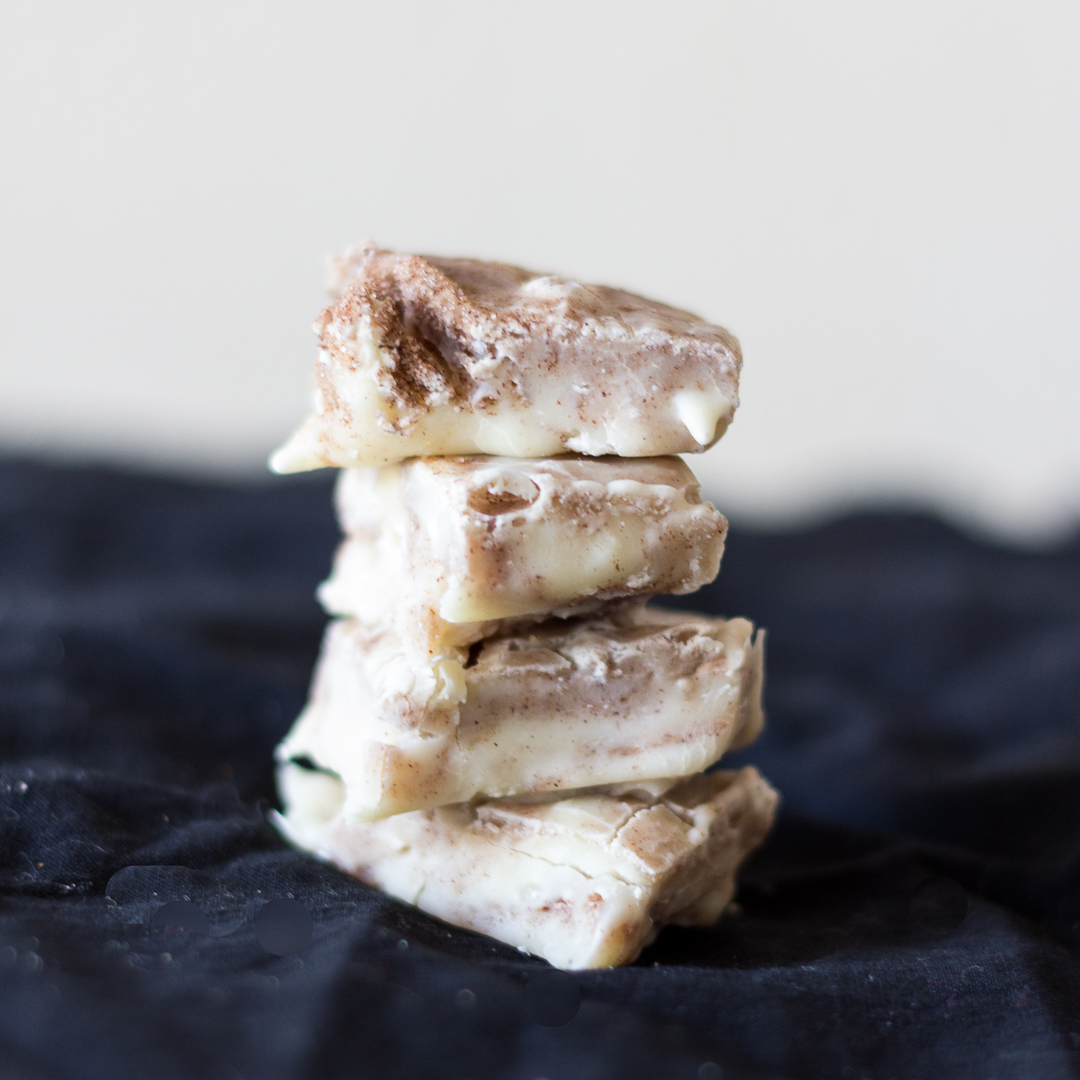 White Chocolate Trail Mix Fudge
The perfect fudge to make when you want to clean out your pantry! This delicious fudge is full of nuts, pretzels, chocolate, and dried fruit. An irresistible sweet and salty combination.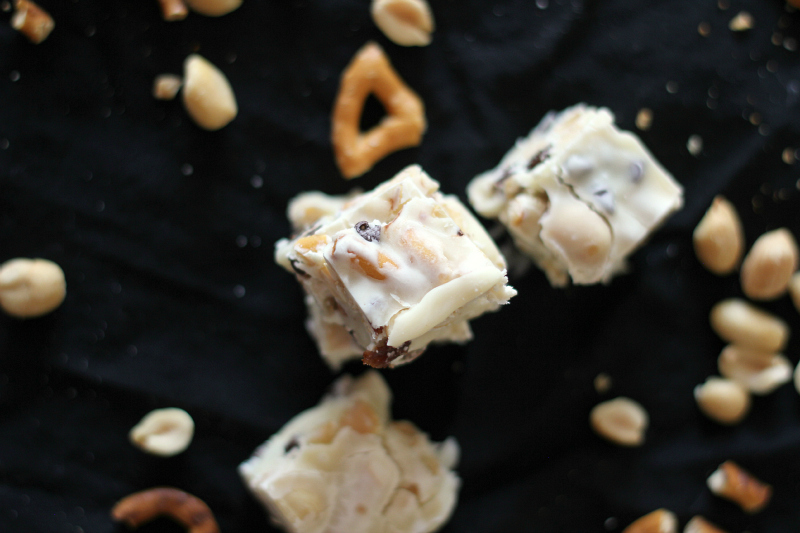 A little sweet, a little spicy, and a whole lot of delicious chocolate fudge. This easy fudge recipe would be perfect to serve for a Cinco de Mayo dessert!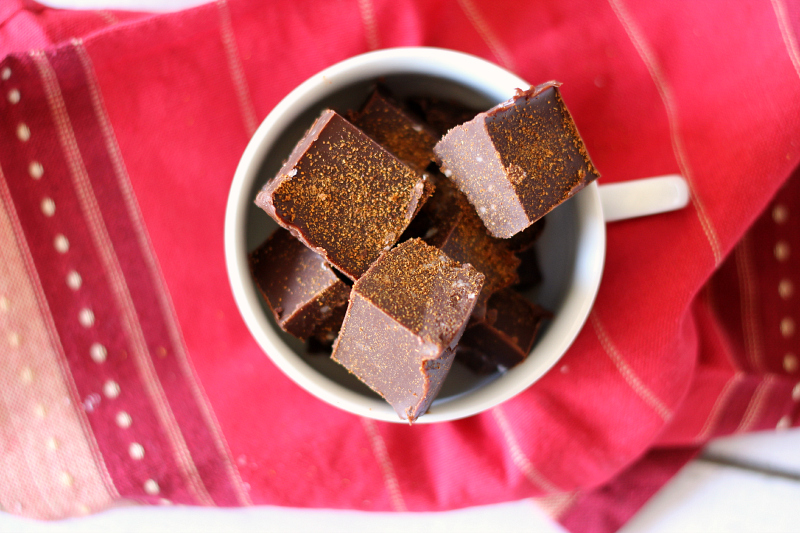 I'm a sucker for holiday fudge recipes. Chocolate Mint Fudge is a perfect fudge recipe to serve year 'round, but with a lovely mint green topping, it is totally fitting as one of my favorite simple fudge recipes to serve as a St. Patrick's Day dessert.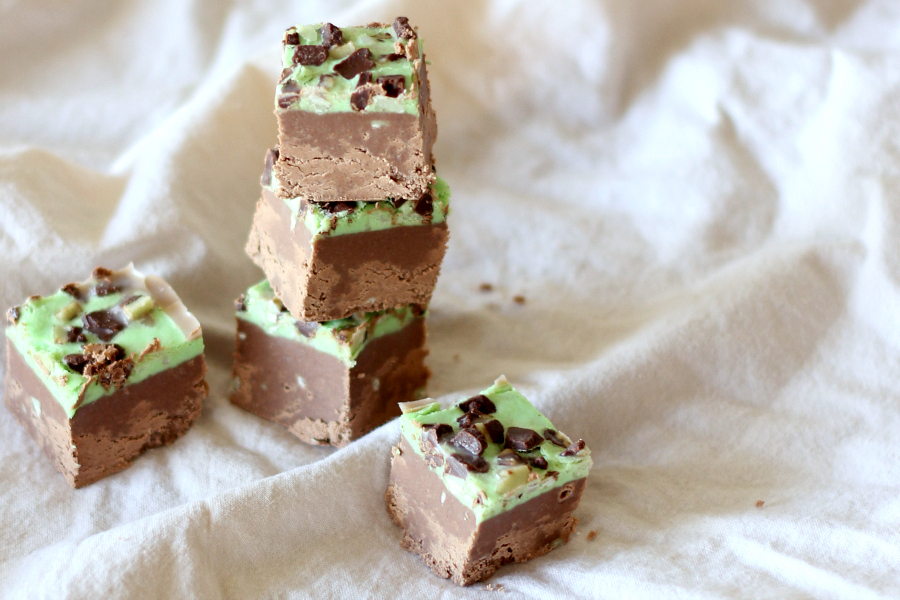 From the creamy chocolate fudge bottom to the festive pumpkin fudge top, this simple fudge recipe is perfect for all of the fall holidays. Thanksgiving fudge for dessert? Don't mind if we do!