This post may contain affiliate links. Please read my disclosure.
These spicy garlic chicken wings and wing sauce are a copycat recipe to make chicken wings like the ones from Buffalo Wild Wings. They make the perfect game day appetizers!
My family is hopelessly addicted to chicken wings. Give me spicy…I don't care the flavor as long as it's spicy. The spicier the better! The kids, on the other hand, prefer BBQ chicken wings. I say just give them a few years and they will love my copycat Spicy Garlic Chicken Wing Sauce from Buffalo Wild Wings.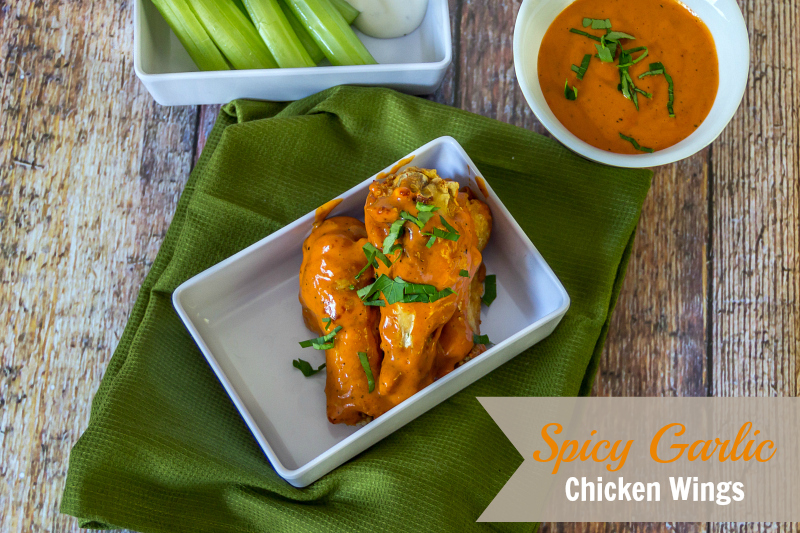 We go to BWW several times a month and we ALWAYS order the spicy garlic sauce…it's my favorite. I dip my fries in it too! Addicted is probably an understatement.
Of course with the big football game coming up I thought it would be fun to make a homemade version of my favorite sauce to avoid the craziness of going out. If you are having a party or just planning a small viewing then these need to be on your menu. Make the sauce up a few days in advance and game day prep will be a piece of cake!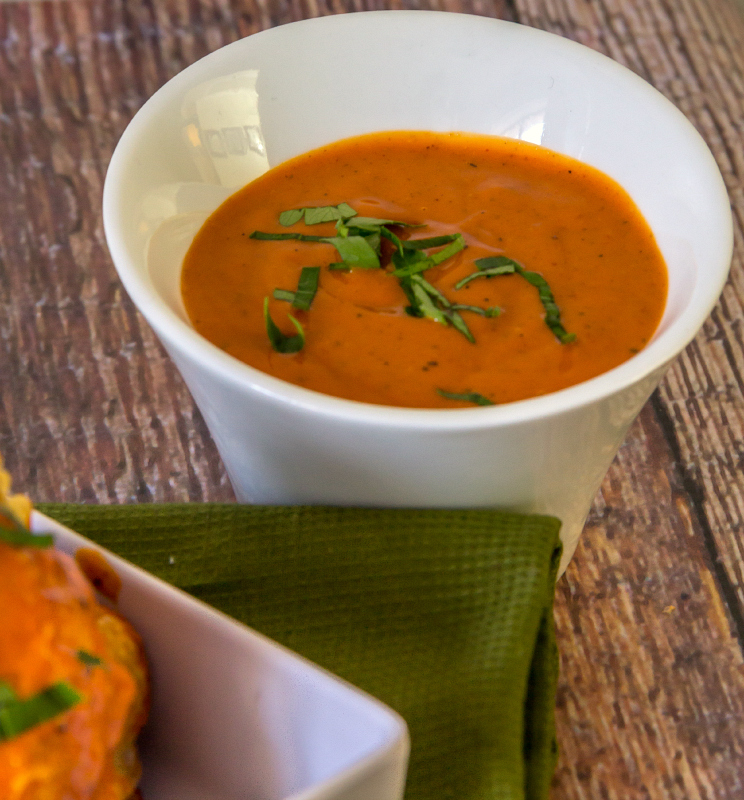 Although, if I'm gonna be honest then I have to tell you I only watch the Super Bowl for the commercials….it's 3 weeks away and I have no idea who is even in the running to be in the Super Bowl. I really don't care. <Gasp> Shocking, I know. Now, if you want to talk baseball and world series then I'm your gal….but that would be a totally different menu, wouldn't it!
We always end up a party, despite my protests but I usually have a great time in the kitchen with the ladies chatting and hanging out until the commercials and half time come on!
Do you watch the Super Bowl? I'd love to hear what you usually munch on during the game!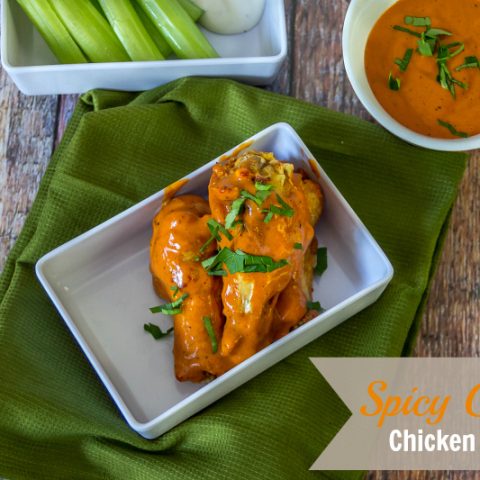 Spicy Garlic Chicken Wings Sauce (Copycat Recipe)
Yield:
24 wings and 1 1/2 cups sauce
These spicy garlic chicken wings and wing sauce are just like the ones from Buffalo Wild Wings. They make the perfect game day appetizers!
Ingredients
1 cup hot sauce (we use Franks Red Hot)
1/2 cup vegetable oil
2 tsps sugar
2 tsps garlic powder
1/2 tsp ground black pepper
1/2 tsp cayenne pepper
1 tsp Worcestershire sauce
1 egg yolk
2 tsps water
2 tsps cornstarch
2 dozen chicken wings and drumettes
8-10 cups vegetable oil or shortening, for frying
Instructions
Combine first 7 ingredients in a small saucepan. Heat over medium heat until boiling, stirring often. Reduce heat and simmer for 5 minutes.
Remove from heat and allow to cool for 10 minutes. Meanwhile, combine egg yolk, water, and cornstarch in a small bowl and whisk until fully combined and then whisk into cooled sauce.
To Cook Wings:
Heat oil in a large fryer or stock pot to 350F. Slowly add wing pieces and cook for 10-14 minutes or until light brown. Carefully remove from oil and drain on a baking rack or plate covered in brown paper sacks to absorb any extra oil.
Toss slightly cooled wings in warm sauce. Enjoy!
My favorite is to bake the wings...yes they can get just as crispy.
Notes
How to Cook Chicken Wings:
--Fry in a traditional fryer at 350F for 10-14 minutes.
-- Air Fry at 380F for 24 minutes, shaking 1/2 way through. After 24 minutes turn up heat to 400 and cook 6 more minutes
-- Bake at 400F for 60 minutes. See full details here.
recipe adapted from Top Secret Recipes: Restaurant Collection
Recommended Products
As an Amazon Associate and member of other affiliate programs, I earn from qualifying purchases.
Nutrition Information:
Yield:

6
Serving Size:

4 wings
Amount Per Serving:
Calories:

660
Total Fat:

51g
Saturated Fat:

11g
Trans Fat:

1g
Unsaturated Fat:

37g
Cholesterol:

279mg
Sodium:

1268mg
Carbohydrates:

5g
Fiber:

0g
Sugar:

2g
Protein:

43g
*recipe adapted from Top Secret Recipes: Restaurant Collection