Cranberry orange fudge is one of my favorite simple fudge recipes to make for Thanksgiving and Christmas. I love combining cranberry and orange during the holidays; they just work together well and are so festive, especially in this easy, dairy free Cranberry Orange Fudge recipe.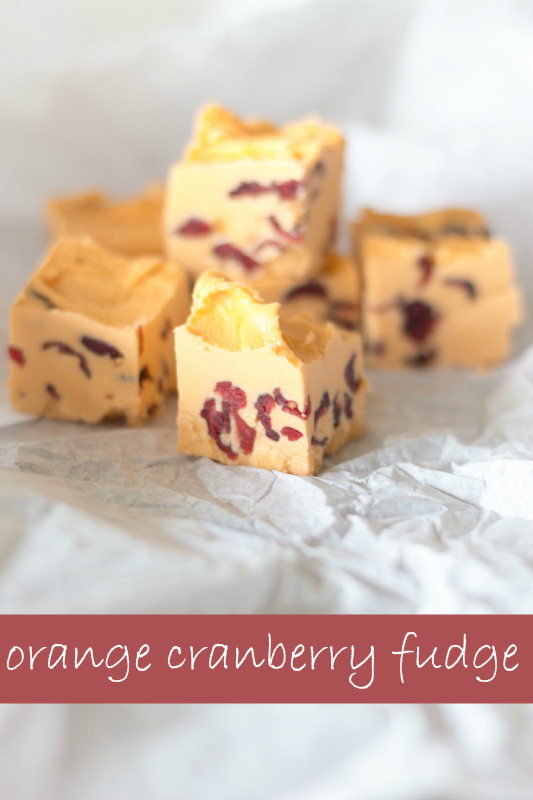 Dairy Free Cranberry Orange Fudge
I'm such a sucker for good fudge recipes, but I haven't had any fudge for over two years, because making a good dairy free fudge has been throwing me for a loop.  This year I vowed to figure it out and boy did I!  I figured out two super easy ways to make a fudge with no dairy, no sweetened condensed milk, no evaporated milk….and it doesn't call for any funny ingredients.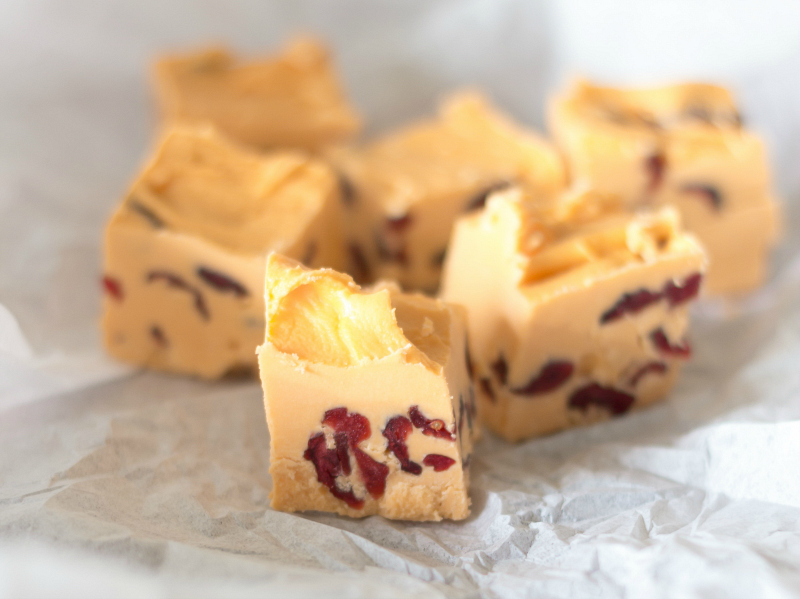 I learned this easy way to make dairy free fudge from my friend Laura during a road trip to Las Vegas last month.  The base of the dairy free fudge recipe is only two ingredients.  Yep, just 2 ingredients…and then I embellished it with orange extract and dried cranberries!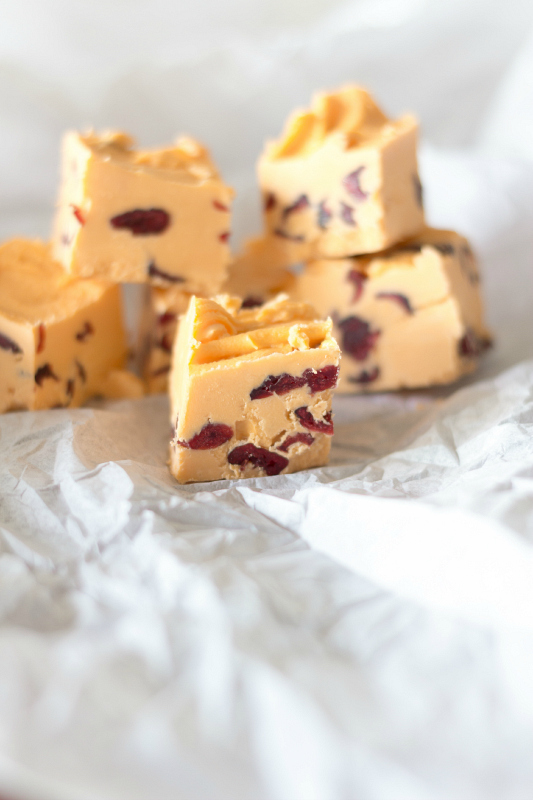 It's the 12th again, so that means I'm sharing 11 other amazing recipes from my #12bloggers group.  Don't all of these Holiday Party Treats look amazing?!?! Keep scrolling for all the links and for my Cranberry Orange Fudge recipe.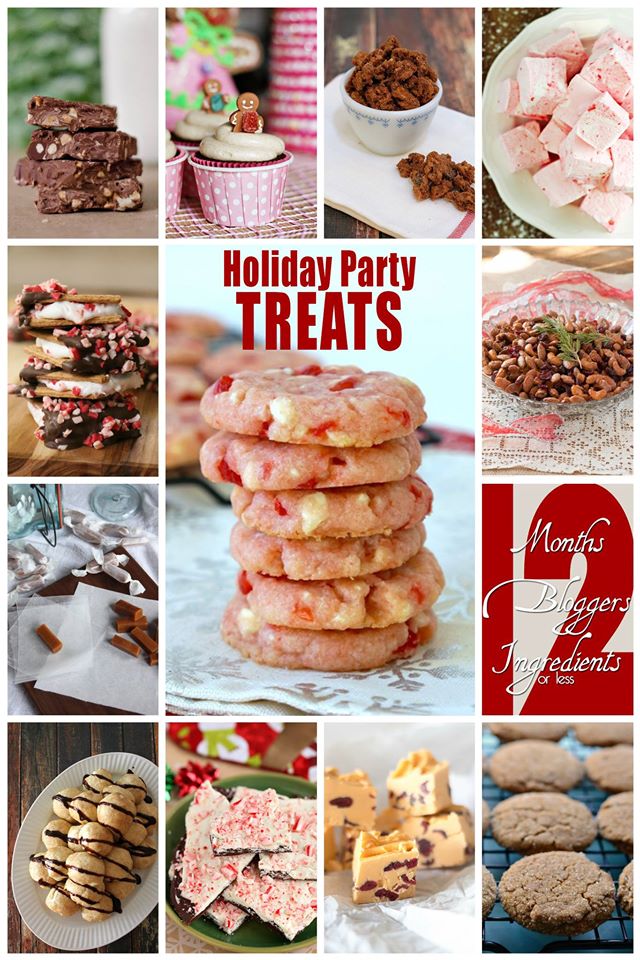 CLICK HERE TO SEE ALL OF MY GOURMET FUDGE RECIPES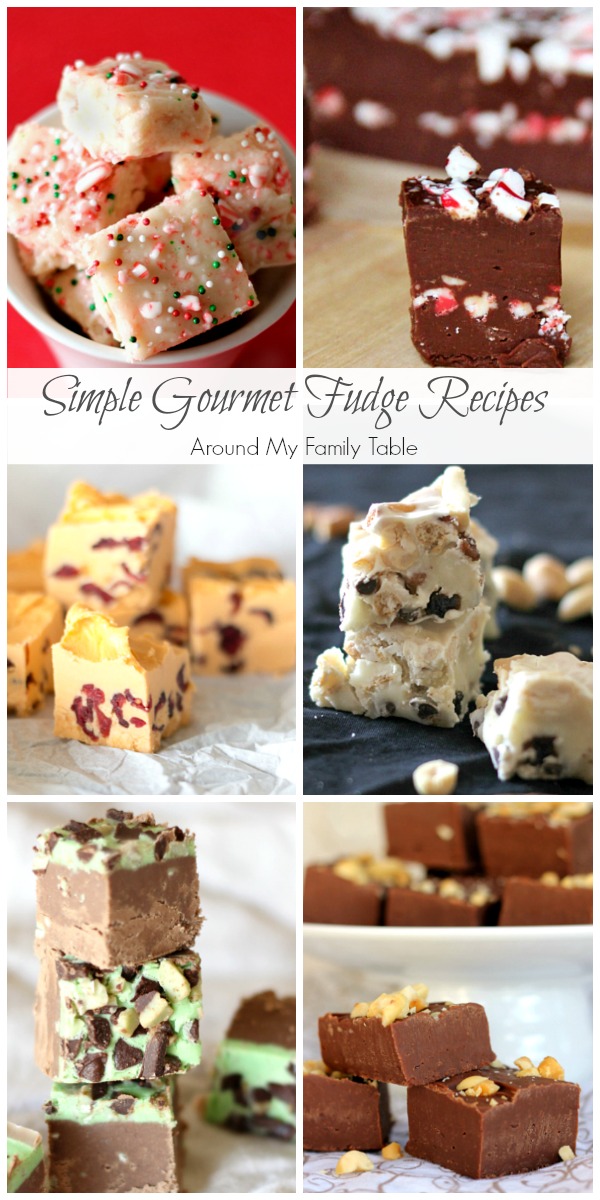 Join the Club!
Get delicious recipes delivered straight to your inbox each week! Plus learn how to take back suppertime in your home.

And get started with my NEW Take Back Suppertime 5-Day Jump Start Guide.