This post may contain affiliate links. Please read my disclosure.
Eat from Your Pantry Challenge FREE Printable Guide. Pantry cooking is a good way to use up leftovers and odds & ends in the freezer/fridge. Plus save money in the process.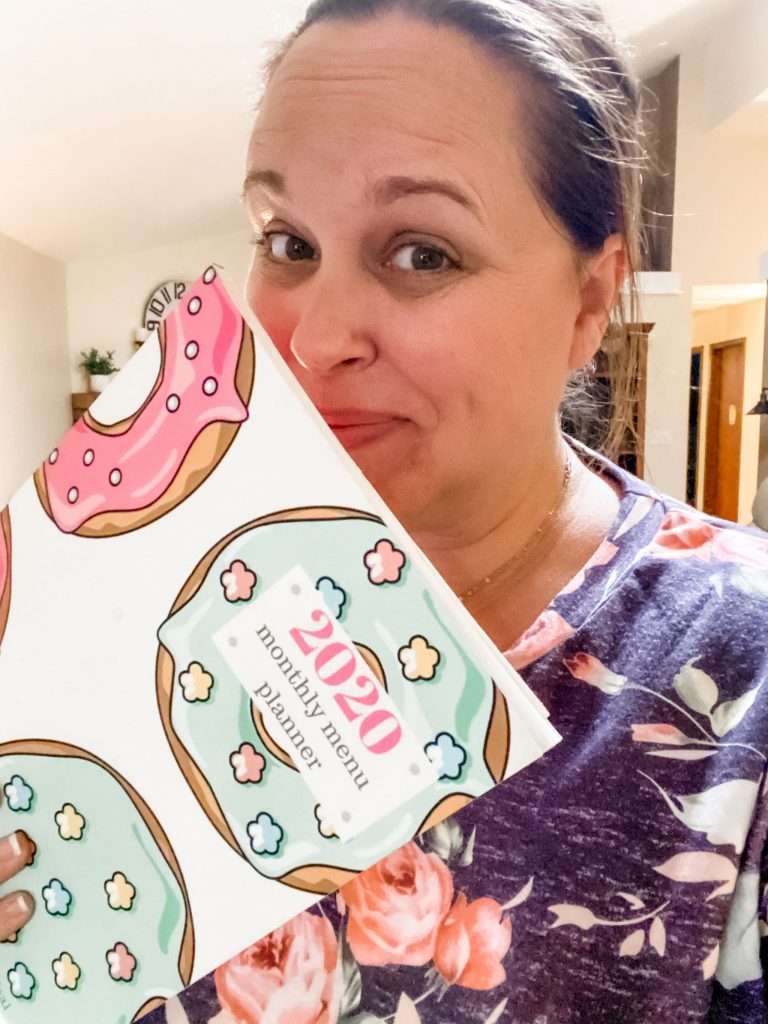 Twice a year I challenge myself to get super creative in the kitchen and eat only the food that we have in the house. It helps me use up all those odds and ends, clean out the freezer meals that I've made over the year (making room for new ones), gives me a chance to deep clean my fridge, freezer, and pantry, and helps me put a little extra money into my savings account.
Eat From Your Pantry Challenge Rules
The rules are simple. These are my rules…but feel free to to tweak them to make them your own.
Don't stock up for the challenge.
Only spend $10-$15 a week at the grocery store for necessities (like milk for the kids or fresh fruit/veggies if you've already depleted your pantry/freezer stock, diapers, etc). I aim for under $50 for the whole month.
Get creative & use up as much as possible.
Don't eat out. This is not the time to eat out.
Holidays not included. If the challenge month has a holiday, the actual holiday meal is not part of the challenge. However, any extra fun baking or treats need to be (get creative).
Reassess your lists each week to make the most of what you have on hand.
Toss anything that is expired, freezer burnt, or you know your family won't eat. Pantry items that aren't expired should be taken to a food pantry or donated.
At the end of the month deep clean your freezer, pantry, and fridge.
Stick with your normal food budget the month after the challenge.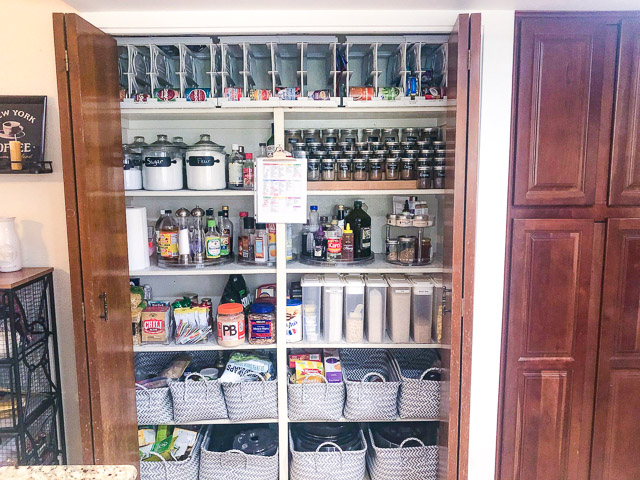 I created a FREE simple printable ebook to get your through your challenge. It's pretty basic (no fancy graphics or crazy colors), but it does the job. The point is to not get lost or overwhelmed. But to bless your family with homemade meals and putting some money into savings.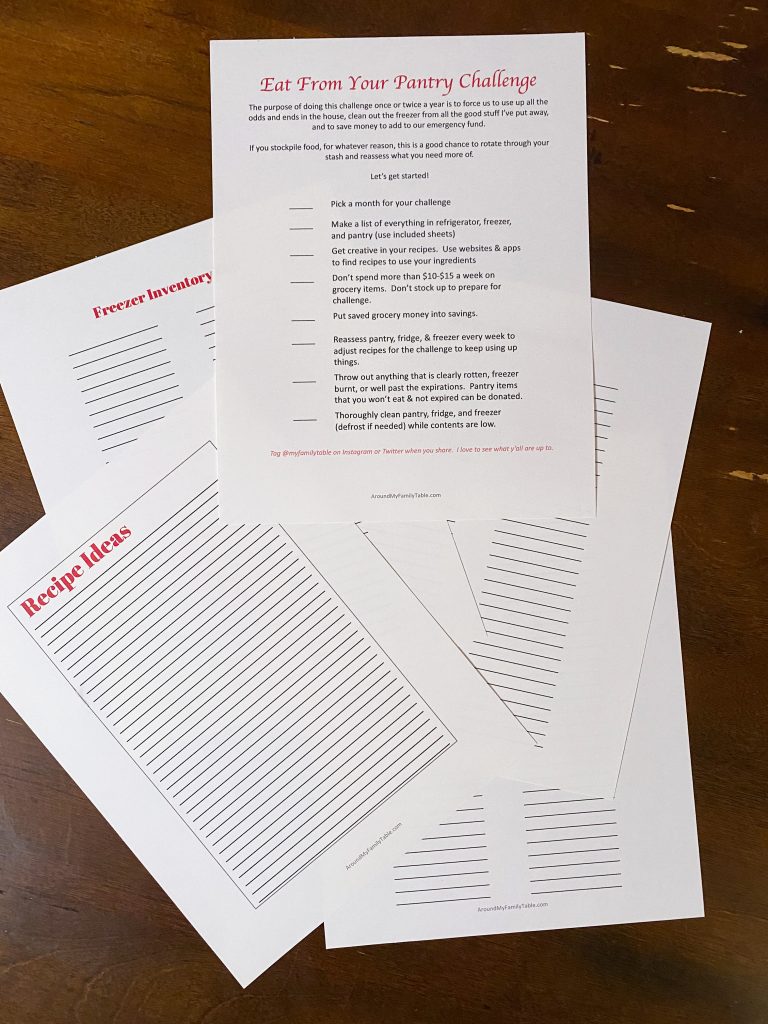 The best thing I do for my family is meal planning and a little bulk cooking. To keep track of what you have on a month to month basis I highly recommend you check out one of my Monthly Menu Planners. There are books you can order, but also printable options too.
💡 Are You Up For the Challenge:
Tag @myfamilytable on Instagram and/or Twitter when you are doing your challenge. I love to see what y'all are up to!
More Menu Planning Help
If you need more menu planning help, I have some more resources for you…