This post may contain affiliate links. Please read my disclosure.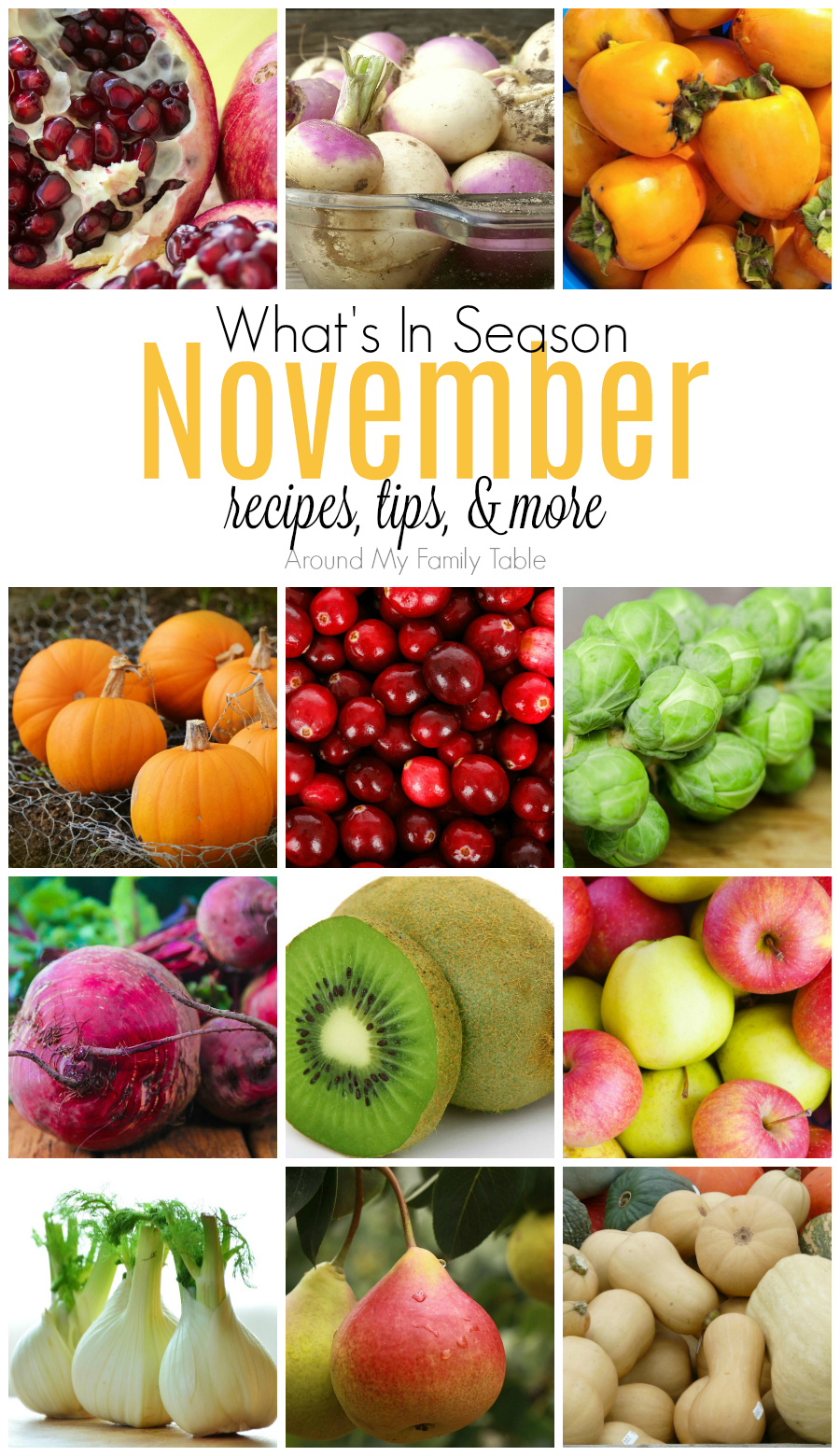 There is so much delicious produce in November and if you are like me, I try to save money at the store by buying produce that's in season. It's cheaper, it's fresher, and it didn't travel very far to get to your table. My November — What's in Season Guide is your guide to November Seasonal Produce along with recipes, tips, and more!
Be sure to sign up for my email list….seasonal recipes in your inbox every week!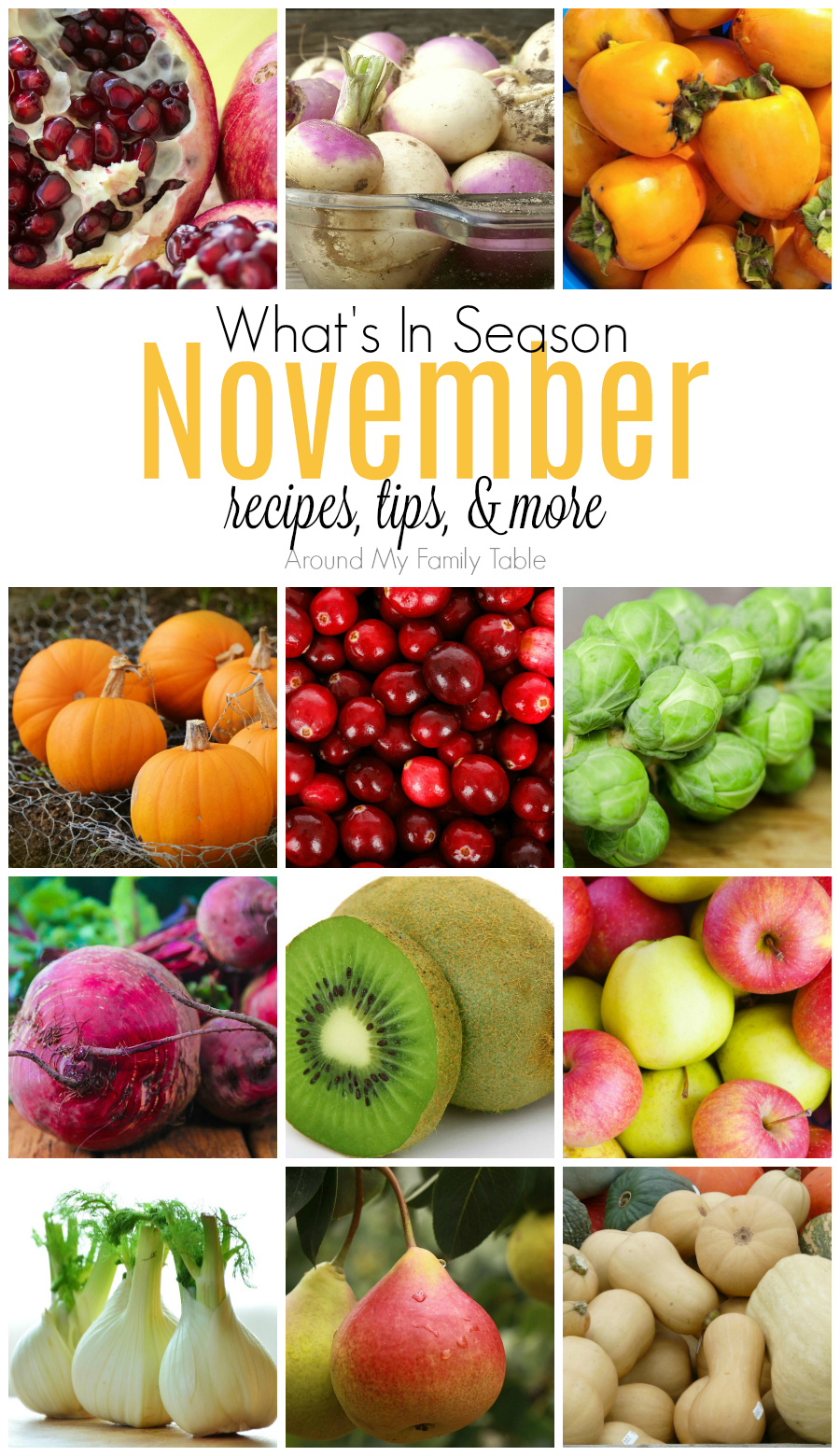 NOVEMBER SEASONAL PRODUCE
November has a great mixture everything: berries, stone fruit, with a few vegetables thrown in too. Find out all about November Seasonal Produce in this November — What's In Season Guide.
I hope this November — What's In Season Guide is just what you are looking for. Furthermore, if you're looking for more resources on your food journey then check out my Feeding a Family on a Budget guide or this Budget Friendly Menu Planning. I have lots of menu planning guides for various occasions and even a monthly & weekly menu planning printable that's super helpful. Lastly, the best thing for eating healthy and in season is a well stocked pantry.
November means fall is about over as winter moves in and it's time to break out the soup recipes, Thanksgiving recipes, and grab one last Pumpkin Spice Latte with a friend before they are gone.
NOVEMBER — WHAT'S IN SEASON GUIDE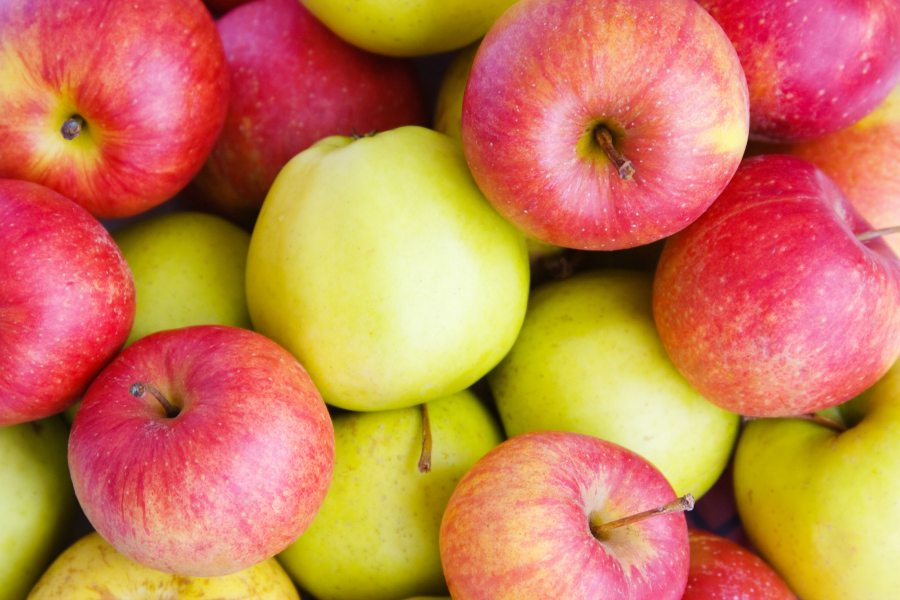 Apples
Is there anything that screams fall more than apple picking and apple cider? I'm not a huge fan of apple pie; however, I just love them any other way. I never leave the grocery store without a huge bag of apples.
Apple Fries
Apple & Chicken Salad with Honey Poppyseed Dressing
Apple Pie Pancakes
Apple Pie Oatmeal
Pork Chops with Cranberry Applesauce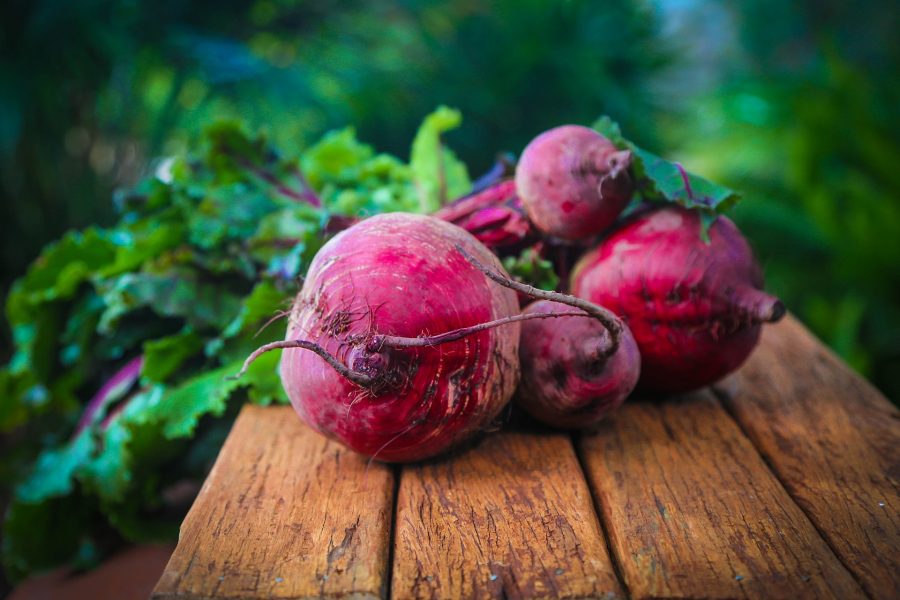 Beets
I'm not a huge fan of beets. I tolerate them, but I don't go out of my way to eat them. But this year I plan to cook with them more.
Roasted Beet Salad
Chocolate Beet Cake with Balsamic Berries and Whipped Mascarpone
Game Day Beet Balls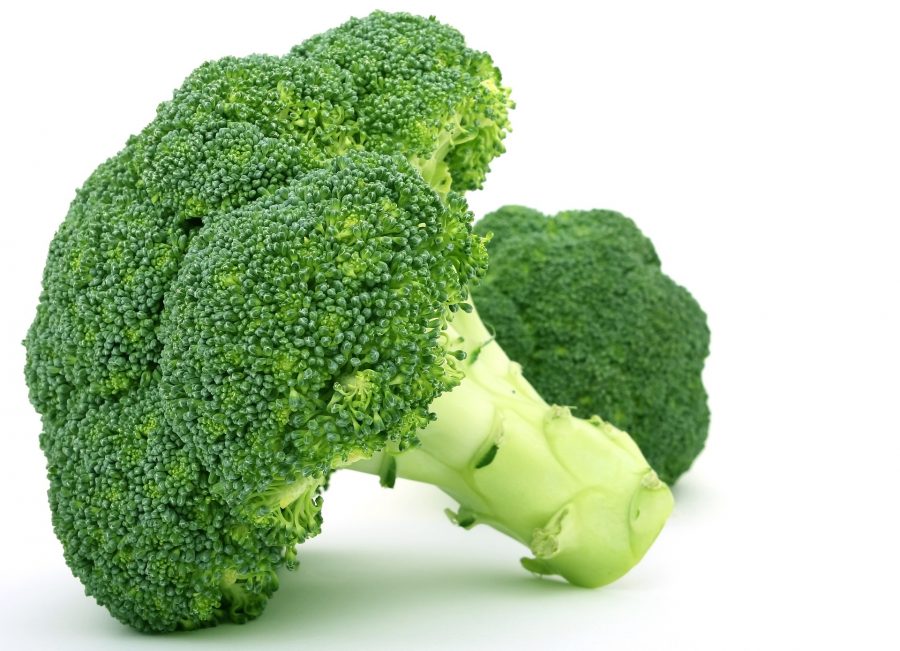 Broccoli
My kids never get tired of broccoli. They happily eat it and would eat it with every dinner if I let them. I tend to just roast it with olive oil, garlic, and a little kosher salt. I love it when it is just starting to turn dark which means the flavor becomes a little nutty. YUM!
Broccoli Leek Quiche
Broccoli Saute with Pecans and Garlic
Broccoli Cheese Soup
Chicken Teriyaki with Broccoli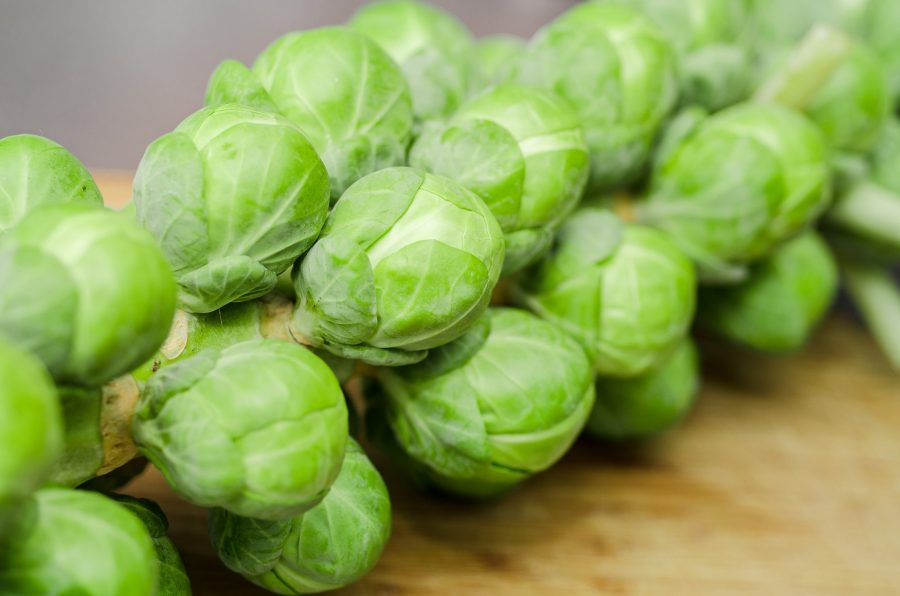 Brussels Sprouts
Brussels sprouts are back in season, but I don't make these as often as should. They are super fun when you can find them on the stalk…in fact Trader Joe's had them on the stalk last time I was there.
Lemon Pepper Brussels Sprouts
Balsamic Roasted Brussels Sprouts
Roasted Brussels Sprouts with Pancetta
Roasted Brussels Sprouts with Bacon & Apples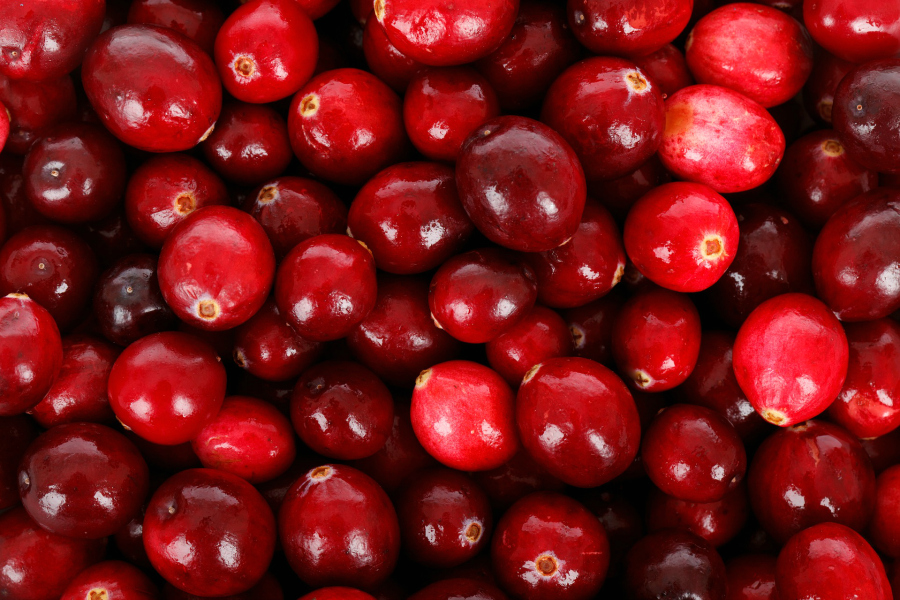 Cranberries
I love grabbing a few bags of fresh cranberries at the beginning of holiday season and using them in various recipes. Of course, I love making holiday cranberry sauce with fresh berries, but it's fun to use them in other ways too.
Grilled Pork Chops with Cranberry Applesauce
Orange Cranberry Oatmeal
Eggnog Pancakes with Cranberry Syrup
Honey Roasted Butternut Squash with Cranberries and Feta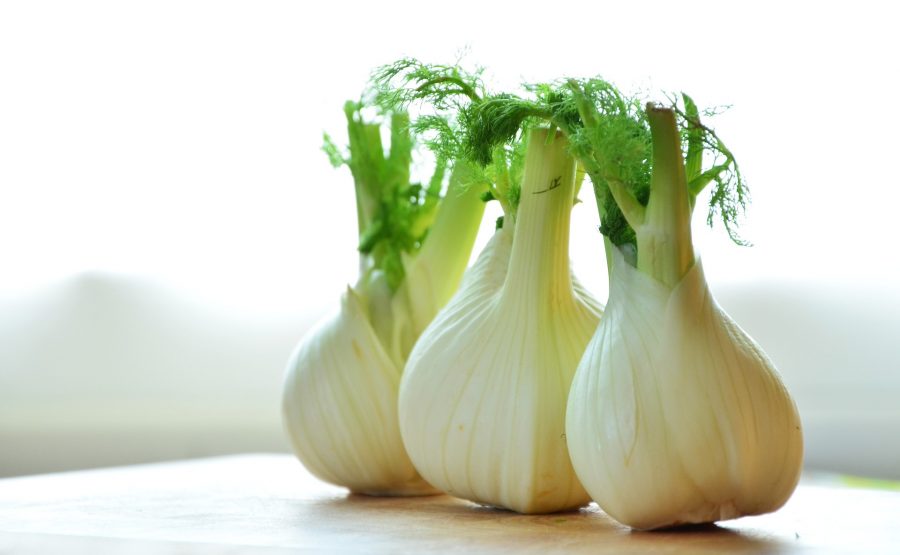 Fennel
Fennel has a sweet licorice flavor and adds a great crunchy texture to salads. Also, fennel is full of fiber, potassium, folate, vitamin C, and vitamin B-6.
Arugula & Fennel Salad with Blood Oranges
Fennel Orange Marinade
Cod Fennel Tomato Broth
Pink Grapefruit & Fennel Salad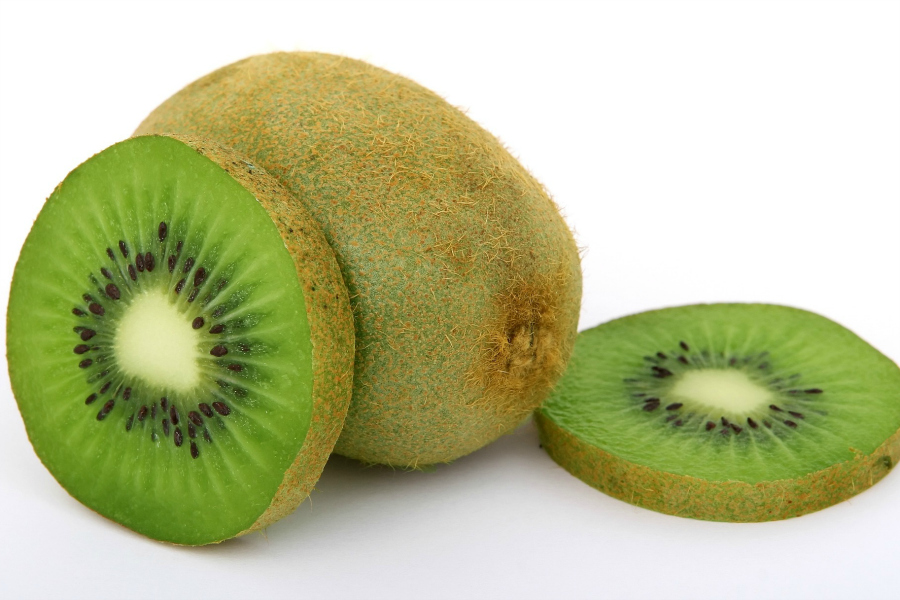 Kiwi
Kiwi (also known as kiwifruit or Chinese gooseberry) are delicious. The green flesh is sweet and tangy, but they are also packed with plenty of health benefits. They are full of nutrients like vitamin C, vitamin K,vitamin E, folate, and potassium. They also have a lot of antioxidants and are a good source of fiber too.
Green Fruit Salad
Golden Kiwi Muffins
Kiwi Envy Fruity Gin Cocktails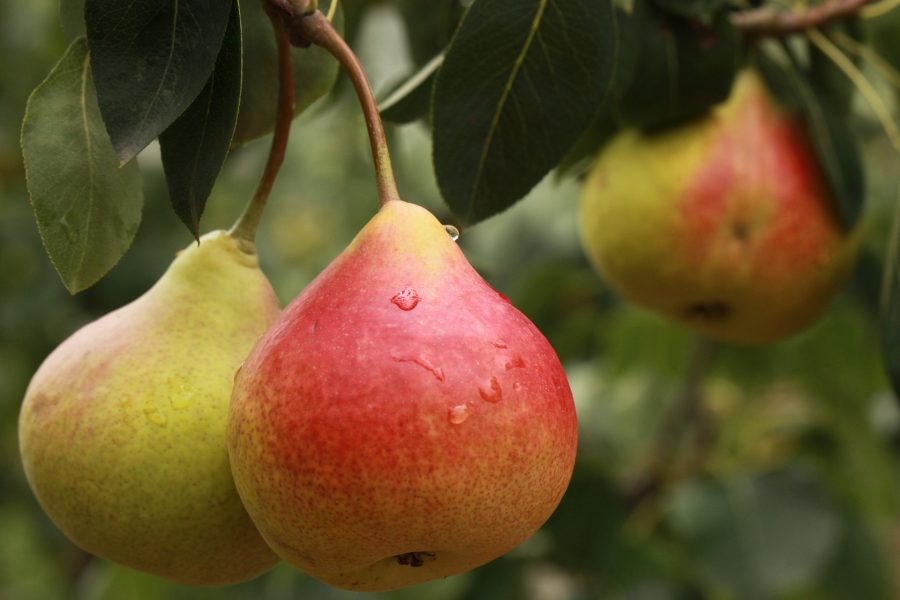 Pears
I love pear season! I love the tenderness and sweetness of pears. They are delicious, aren't they! Plus they are high in fiber, they are a great source of antioxidants and Vitamin C too.
Granny's Fresh Pear Cake
Rustic Pear Tart
Chocolate Dipped Pear Popsicles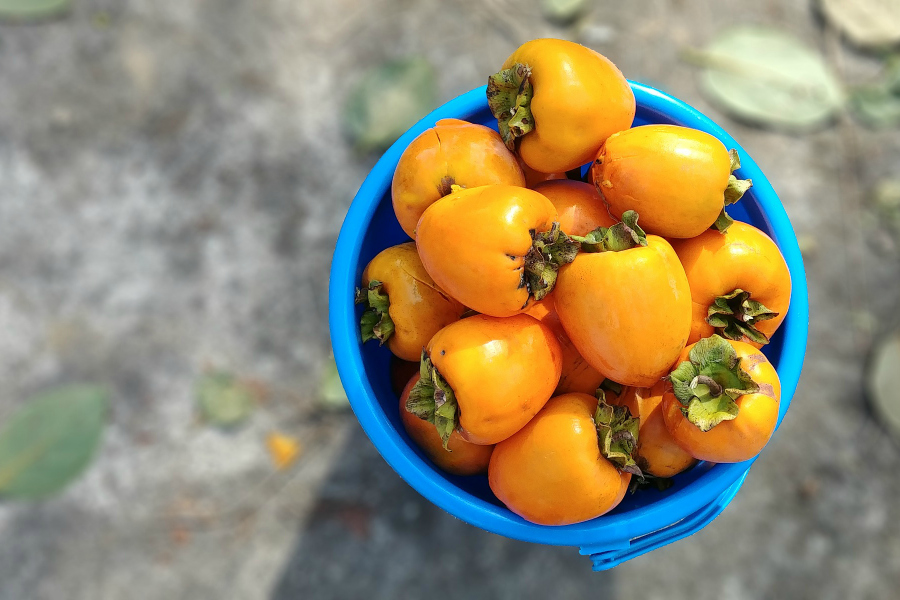 Persimmons
When ripe, persimmons have sort of a honey flavor. However, there are two types of persimmons the hachiya (acorn shaped) and the fuyu (tomato shaped). Fuyu persimmons can be enjoyed in various stages of ripeness: from firm to slightly soft. Don't confuse them with their cousins, Hachiya persimmons, which are astringent when underripe. Hachiyas have to be custardy-soft before they are edible, making them a great fit for baking.
Wondering if you need to peel a persimmon before you eat it? The hachiya persimmons peel is slightly pucker-y. And the fuyu persimmons pell is always sweet and the skin is completely edible with no bitterness at all.
Persimmon Cupcakes
Gluten Free Dressing
Garlic Grilled Chicken with Persimmon Salsa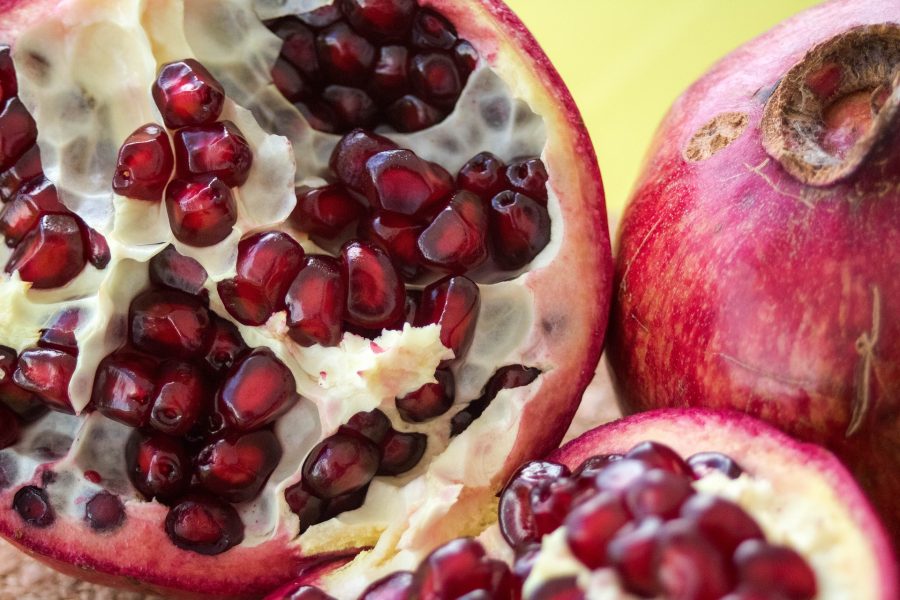 Pomegranates
recently fell in love with pomegranates. They are crazy expensive in the store though, so I planted a tree too. lol My tree doesn't produce a lot yet, so I end up buying a bunch this time of year for salads and snacking. Check out the best way to get the seeds out of a pomegranate HERE.
Pomegranate & Goat Cheese Salad
Pomegranate Lemonade
Rainbow Salad with Pomegranate Vinaigrette
Bacon Wrapped Scallops with Pomegranate Sauce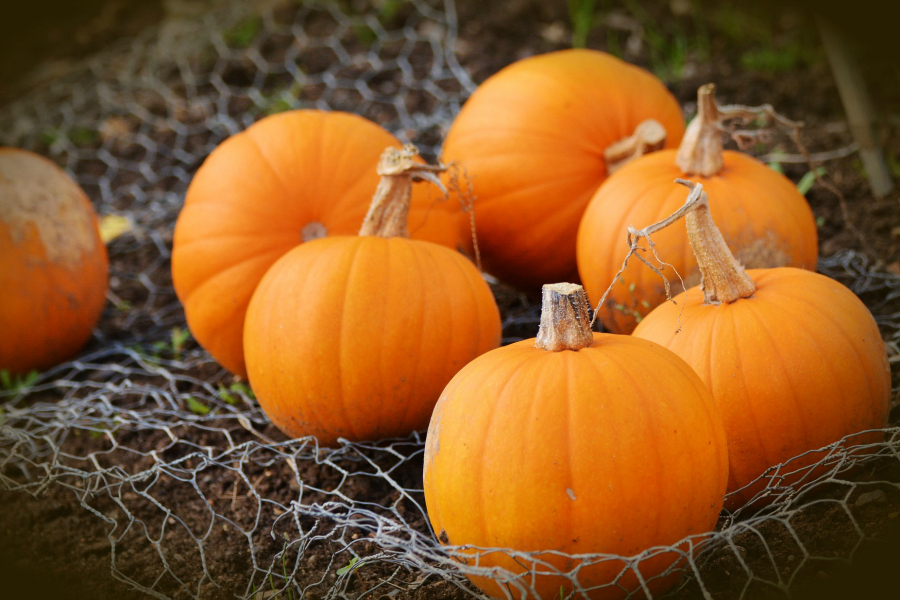 Pumpkins
It's PUMPKIN time! For all you crazy people…the Pumpkin Spice Latte is back at Starbucks too. I pick up a bunch of pumpkins early in the season and make my own jars of roasted pumpkin and pumpkin butter to use throughout the season.
Pumpkin Soup
Pumpkin Cookies
Pumpkin Hummus
Roasted Pumpkin
Pumpkin Butter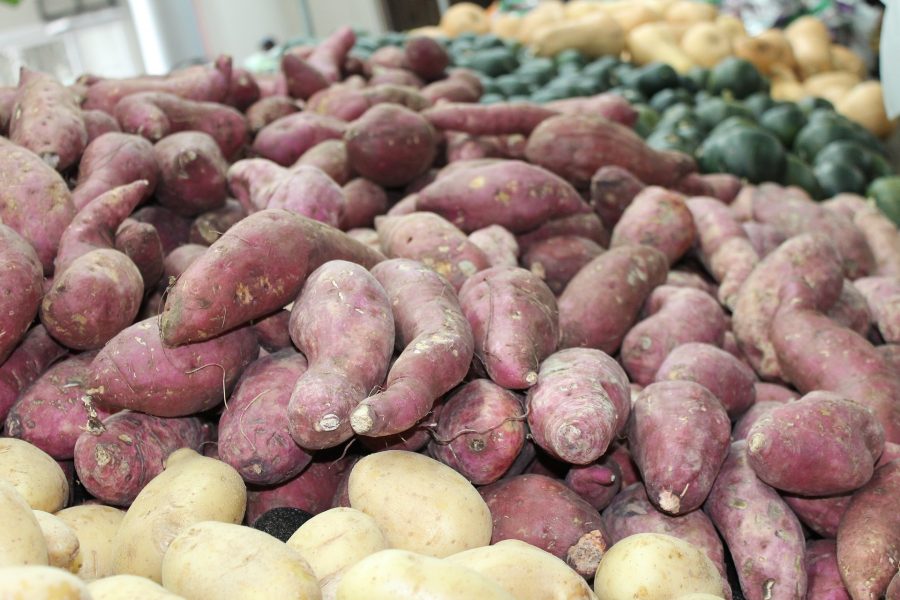 Sweet Potatoes
Wanna know what I love even more than potatoes? Sweet Potatoes! I usually just eat them plain…no butter, no sugar, no cinnamon. Just a baked sweet potato and a juicy steak and I'm set!
Mashed Sweet Potatoes with Browned Butter
Sweet Potato Donuts
Restaurant Style Baked Sweet Potatoes
Sweet Potato and Turkey Hash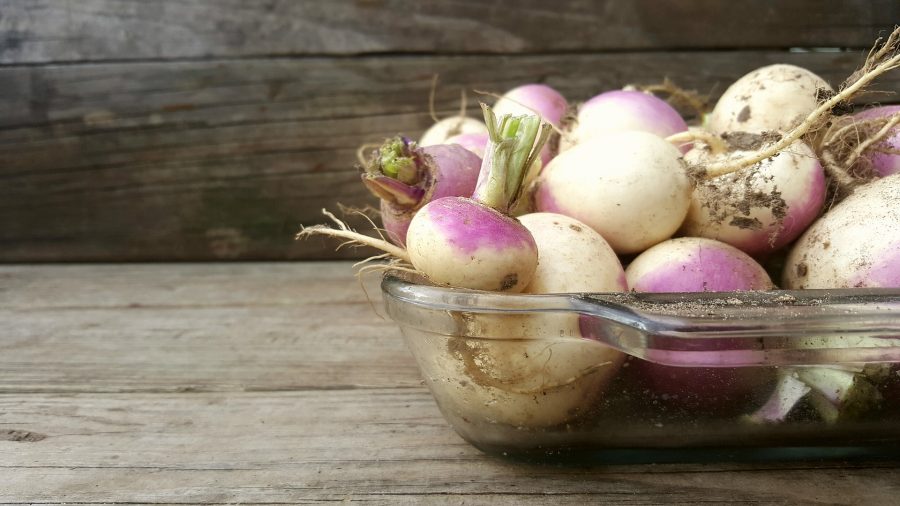 Turnips
Turnips are full of minerals, antioxidants, vitamin C, and plenty of dietary fiber. They are also a low-calorie vegetable with only 28 calories per 100 gram serving .
New England Boiled Dinner
Turnips Au Gratin
Mashed Carrots & Turnips
Turnip & Chickpea Meatballs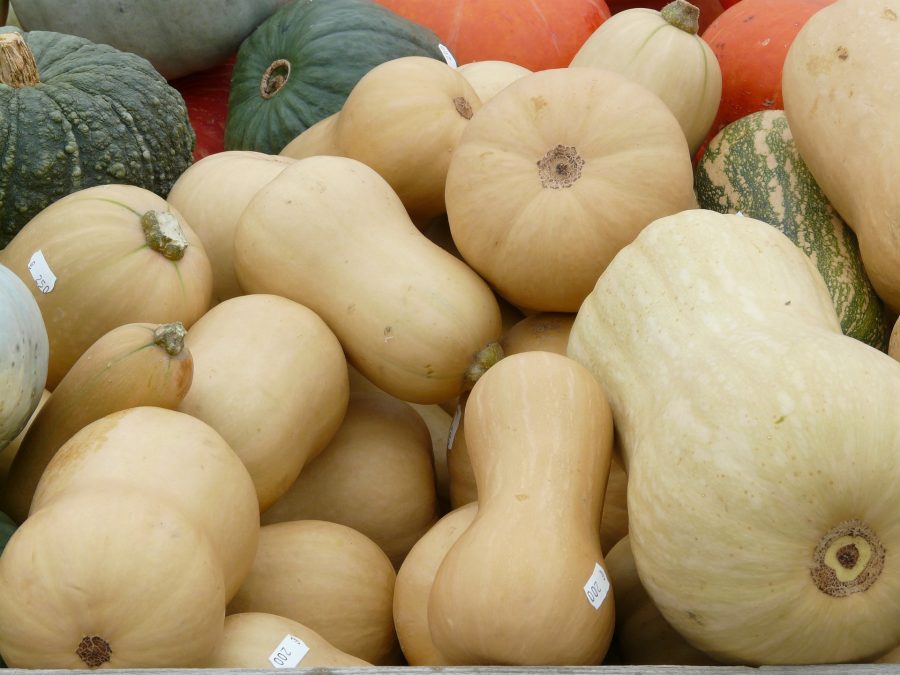 Winter Squash
Winter squash are full of vitamin C, dietary fiber, vitamin B6, manganese, copper, and potassium. Winter squash have a hard skin and flesh. Acorn, butternut, spaghetti, as well as pumpkin are all considered winter squash.
Crockpot Potato Stuffed Squash
Butternut Squash & Veggie Bake
5 Cheese & Butternut Squash Ziti Bake
Winter Squash Soup
Praline Stuffed Acorn Squash
Did I miss something in list of November Seasonal Produce list? What's your favorite in-season fruit or veggie during November….tell me, I'd love to know.