Picture this if you will: you go to the grocery store and stock your fridge full of yummy food. You splurge on a few things that look really tasty. You plan for a homemade dinner complete with all the fixings. Then your child's practice runs late, everyone is starving, and you are left staring blankly at your fridge wondering what to make for dinner. Have you thrown away something you intended to cook and just didn't get around to it before it spoiled? This has happened to me on more than one occasion, and I know I'm not alone. One of the easiest ways to prevent food waste and trim your budget is to plan your meals ahead of time. I have great resources, tips, and meal ideas to help get you started!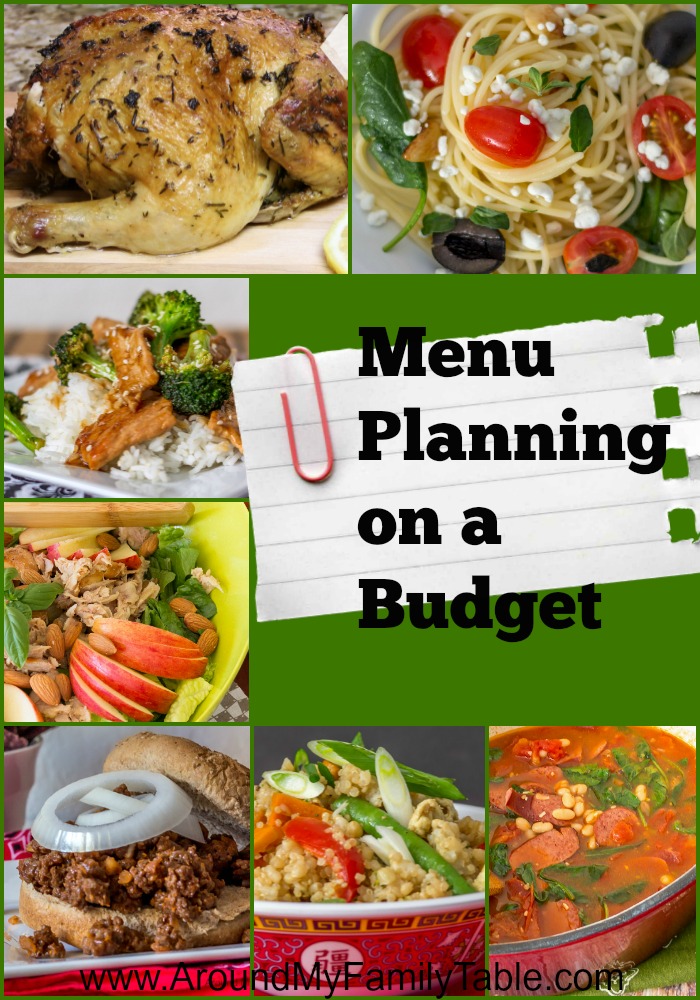 Organization will be key to planning out a menu. My Monthly and Weekly Menu Planners are great resources to guide you. Plan your family meals based on your week, what you have already, and what you need to add to your grocery list. Here are some great tips to help you on your way:
Be "Flexitarian"
A good chunk of the grocery budget is typically spent on meat. Cut the fat from your budget by replacing meat with vegetarian options a few nights a week. Chances are you won't miss it.
Pantry Staples
Take advantage of your well-stocked pantry when cooking. Items like grains, beans, pasta, and canned goods can be delicious, filling, and inexpensive per serving.
Swap Expensive Items
You don't have to give up your favorite recipes just because you are watching your wallet. Replace expensive items for their less costly counterparts. Instead of splurging on aged balsamic vinegar, you can let it reduce in a saucepan till the flavors are concentrated. Use thin sliced deli ham in place of that pricey prosciutto. A little creativity and you might come up with a new family favorite.
Repurpose Leftovers
Many people cringe when they think of leftovers, but you don't have to. By using them in a different way, your family won't even notice. Leftover veggies can be made into veggie soup or thrown in a casserole. Fruit can be transformed into smoothies. Rice from earlier can be turned into a stir fry. Save the rind from your hard cheese to use in a cheese sauce or save a few chunks for a fondue.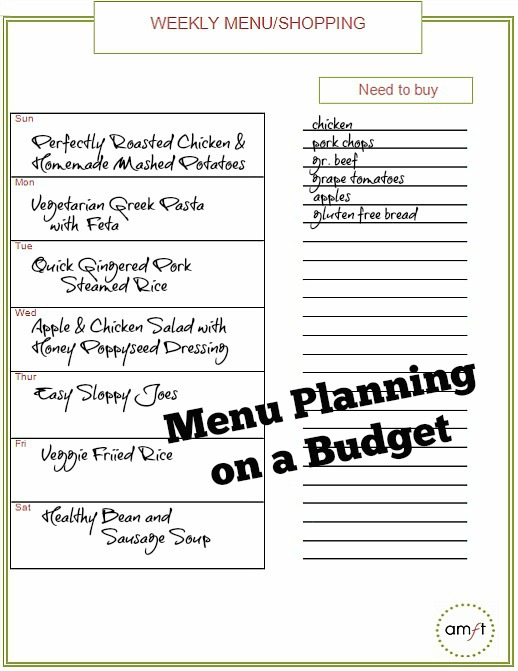 Here I have used my weekly printable to plan out my week. Notice I am making roasted chicken on Sunday and will use up leftovers in Wednesday's supper. Same for Tuesday's Gingered Pork; I will make a larger pot of rice to use in my Veggie Fried Rice on Friday. I have a couple nights of vegetarian dishes, and a few dishes where I use less expensive swaps like black olives instead of kalamata for my Greek Pasta. Our busier nights are typically faster 15 Minute Suppers. I might normally plan for breakfasts and lunches, but this should give you a few ideas. Click for the recipes below.
Sunday
Monday
Vegetarian Greek Pasta with Feta
Tuesday
Steamed Rice
Wednesday
Thursday
Friday
Saturday
Hopefully you find this guide useful as you plan your own menu. Stay tuned for Week 2: Cooking Healthy on a Budget.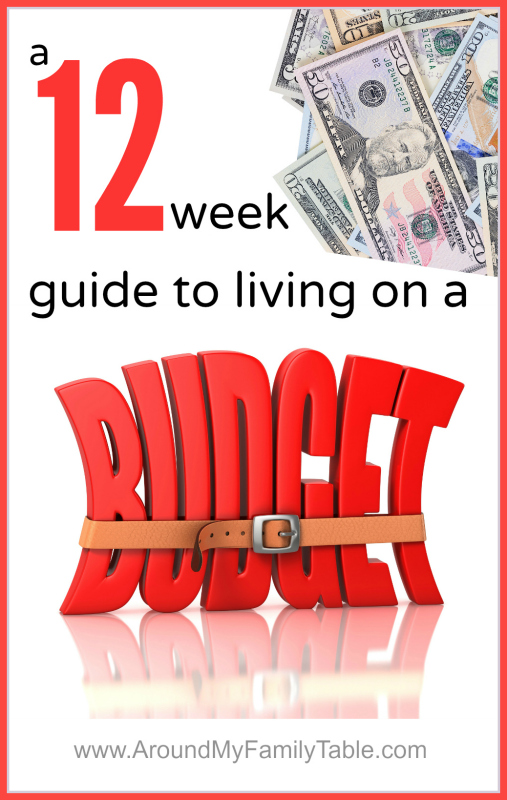 To dive further into budgeting, homemaking, and cooking…I'd love to welcome you over to my Facebook group, Easy Family Recipes. It's a private group, so please ask to join.  Don't forget to check out the Living on a Budget class list or all the previous On a Budget posts.
Don't Miss A Recipe!
And get my Free Slow Cooker Resource Guide! It's full of recipes with 5 or fewer ingredients plus plenty of slow cooker tips!

Plus, you'll get access to my free EXCLUSIVE downloads & printables for newsletter subscribers.