This post may contain affiliate links. Please read my disclosure.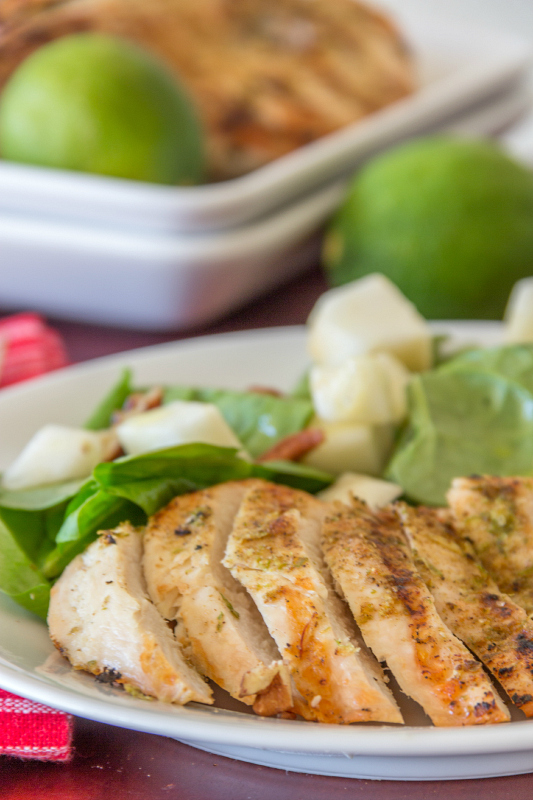 As it begins to heat up outside, we do more and more grilling. It's easy, fun, and the whole meal start to finish can be done outside with little work. I love marinading my meats overnight, it gives so much flavor, but sometimes things need to be done fast and on the table. There is nothing better than a rub filled with super intense flavors that the heat of the grill can bring out. I'm pretty sure the Grilled Cumin Lime Chicken is the most flavorful grilled chicken I've had in a really long time and since it's Friday, you know it's ready in only 15 minutes.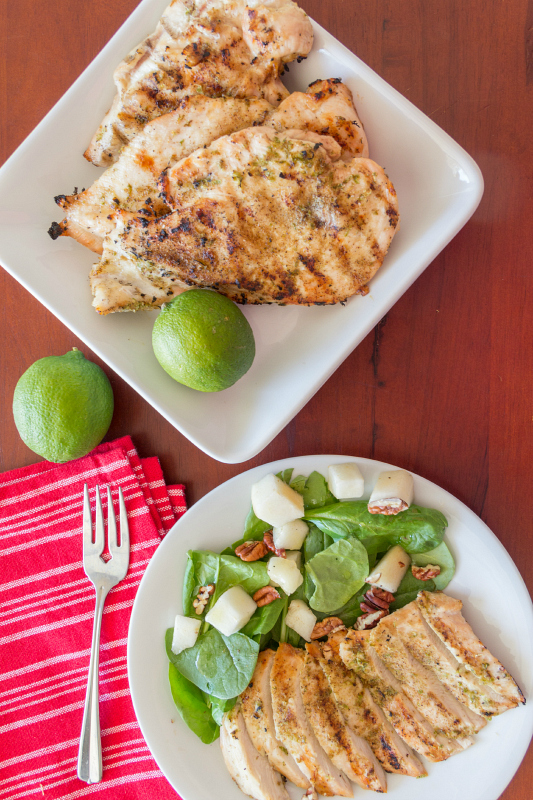 Last summer, I shared a whole series of posts about using the grill. Check out the How to Grill Chicken for tons of great tips and tricks if you aren't the master of your grill yet. Trust me…it's a lot easier than you think.
This easy grilled chicken can be made in 15 minutes as long as the chicken breasts are thin. The heat of the grill really develops the flavor of the cumin. And, of course, the lime zest gives the chicken a nice bright flavor. While the chicken was cooking, I threw together a quick spinach salad with the juice of the lime that was zested for the chicken. Why not use it all, right?!?!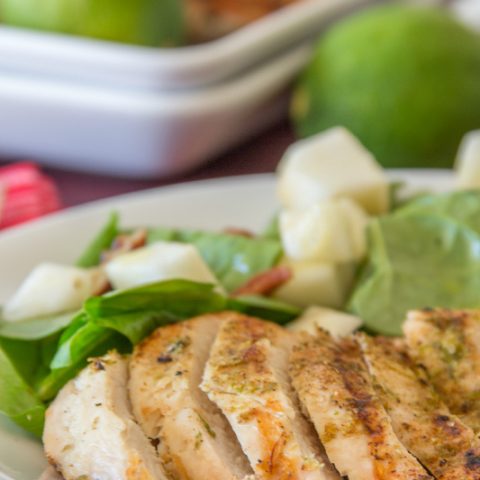 Cumin Lime Grilled Chicken
Grilled chicken seasoned with cumin and lime zest makes for a quick, 15-minute summer supper!
Ingredients
4 thin chicken breasts, boneless/skinless
1/2 tsp kosher salt
1/2 tsp cumin
1/2 tsp garlic powder
1 lime, zested
Salad
1 lime, juiced
2 tbls honey
1/4-1/2 cup olive oil
pinch salt
baby spinach
pear, peeled and diced
chopped pecans
Instructions
Preheat grill to medium high heat.
To make sure chicken cooks quickly, buy thin chicken breasts. If chicken breasts are thick then butterfly them by cutting them in half.
Combine salt, cumin, garlic powder, and lime zest in a small bowl. Rub the spices evenly over the chicken on both sides. If chicken breasts are very large, then double the rub.
Cook boneless chicken breast on one side for about 6 minutes. Flip and cook for an additional 6 minutes. Flip again if necessary and continue cooking until chicken is done. Chicken is done when a thermometer reaches 165F and juices run clear.
Make a side salad while the chicken cooks, by combining lime juice, honey, olive oil, and salt. Mix well. Drizzle over spinach, chopped pears, and pecans.
Need more quick 15 minute recipe ideas? Check out these other great #15MinuteSuppers!
Follow 15 Minute Suppers on Facebook | Twitter | Instagram | Pinterest
and look for the #15MinuteSuppers hashtag too!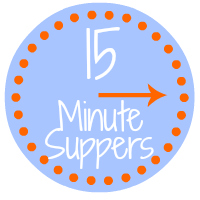 BLOGGERS: Would you like to join us at #15MinuteSuppers? We'd love to have you! Please check out the 15 Minute Suppers website or ask to join the Facebook group (for bloggers) to participate on Fridays…we'd love to have you join us.