This post may contain affiliate links. Please read my disclosure.
My summer grilling series is in full swing and we are talkin' chicken today. Learn How to Grill Chicken perfectly with these tips and recipes. No more burnt chicken, promise!
As easy as it sounds, grilling BBQ chicken actually can be a bit tricky. There are a lot of grilling recipes in books and on the internet, but they often don't tell you exactly how to grill or how to use the equipment.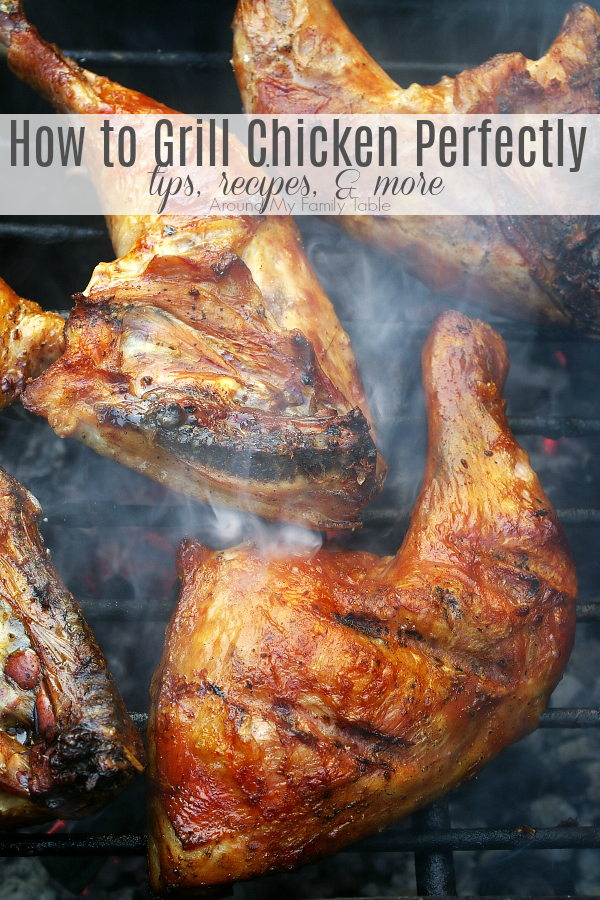 How to Grill Chicken
Learning how to make grilled chicken was a process for me. I pretty much thought I hated grilled chicken, especially BBQ chicken. What I learned as an adult (and as I started to learn to use the grill) was that 99% of the BBQ I had had in my life was way overcooked and burnt!
Yes, burnt! No wonder I didn't like it. Once I had this ah-ha moment, Hubbyman and I started trying to figure out how to make BBQ chicken without burning it. It only took a couple tries and we had it nailed down!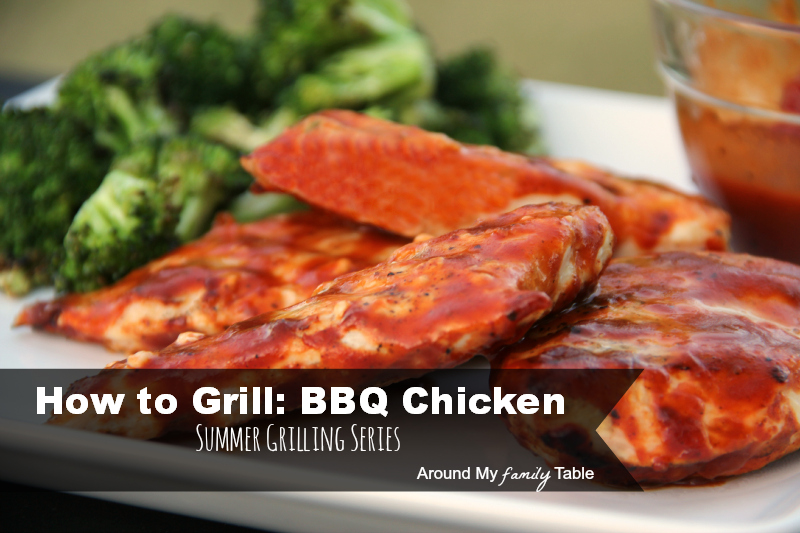 Perfectly Grilled BBQ Chicken
Set up your gas or charcoal grill for medium high direct heat. (Click to learn about Gas Grills or Charcoal Grills)
Chicken breasts should be thawed or at room temperature.
Chicken breasts should be no more than 1/2 inch thick (if they are, then you will need to butterfly them aka cut them in half making two thinner chicken breasts).
Season raw chicken with salt and pepper on all sides.
Cook boneless chicken breast on one side for about 6 minutes. Flip, then add a layer of bbq sauce to cooked side. Cook for 6 minutes. Flip and add bbq sauce to second side. Continue cooking until chicken is done.
Adding bbq sauce early in the cooking will make the sugars in the sauce burn.
Chicken is cooked when a thermometer reaches 165F and juices run clear. (A good thermometer is handy.)
Bone-In breasts, legs, and thighs take 10-15 minutes/side
Whole (3-4 lb) chicken use indirect, medium heat for 60-75 minutes.
Grilled Chicken Recipes
I love grilling chicken. It's so versatile and perfect for a quick supper. Here's a few of my favorite grilled chicken recipes:
Grilled Chicken with Mustard Glaze
Grilled Cumin Lime Chicken
Grilled Orange Chicken
Firecracker Chicken Skewers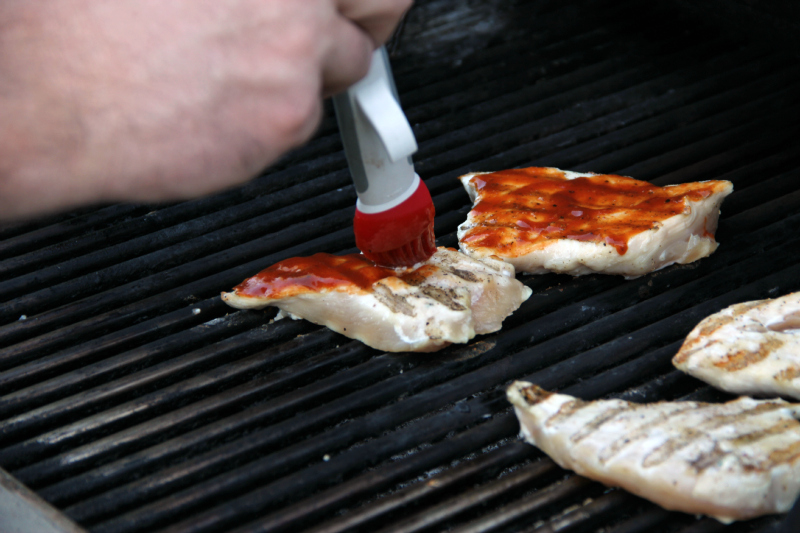 Love Outdoor Cooking?
Pick up one of my outdoor cooking books on Amazon or in your local Barnes & Noble. Smoke it Like a Pit Master and Smoke it Like a TEXAS Pit Master!
Want to know more? Check out the other posts in this series:
How to Grill: Using a Gas Grill
How to Grill: Using a Smoker
How to Grill: Using a Charcoal Grill
How to Grill Chicken
How to Grill Steak
How to Grill Seafood
How to Grill Pork
How to Grill Vegetables
How to Grill Fruit
How to Clean Your Grill
Org published 6/8/13. Updated 5/13/18