This post may contain affiliate links. Please read my disclosure.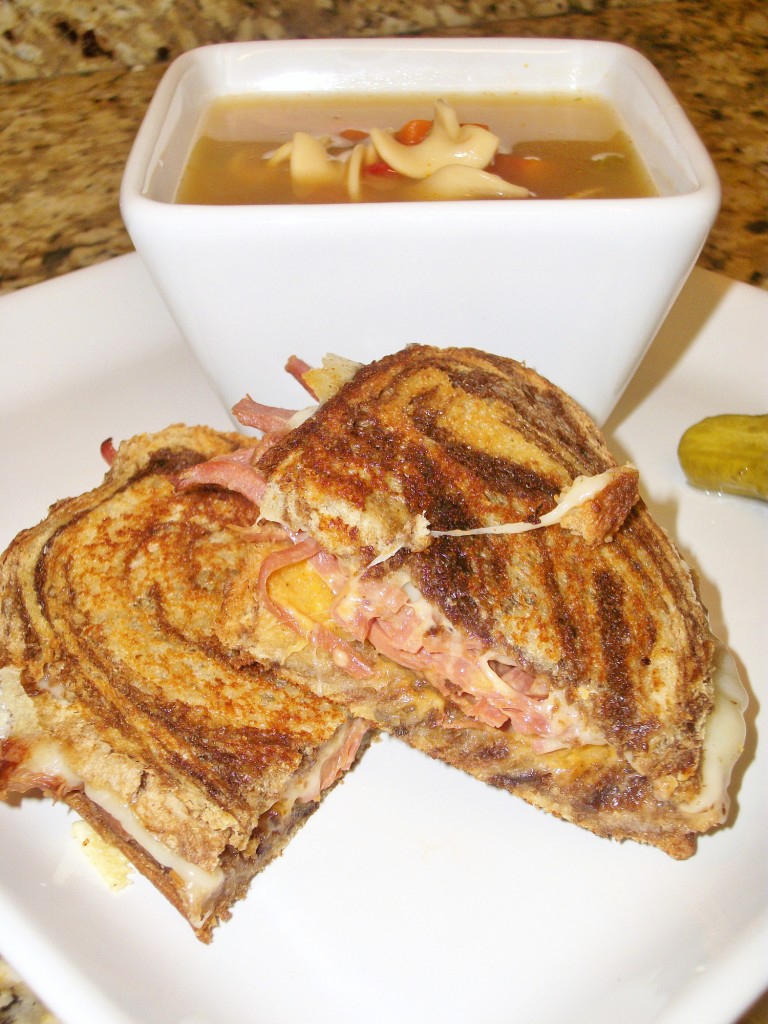 I ended up freezing a bunch of left over corned beef from St. Patrick's Day. I love this stuff, but I like to spread out my meals. The other night, we were all really busy so I pulled the meat out of the freezer and whipped up these tasty sandwiches. Unfortunately most of my family does not care for sauerkraut, so it' s not something that is in the house. These sandwiches turned out great anyway.
I know…two sandwiches in a row. But we've been busy and these were so easy and really good that I just had to share!
Grilled Ruben Sandwiches
sliced marble rye bread
leftover corned beef (shredded or sliced)
sliced swiss cheese
thousand island dressing
butter
Butter one side of each piece of bread. Place butter side down in a skillet on med to med-high heat. Layer on meat and cheese. On the other piece of bread, spread thousand island dressing on the non-buttered side and place butter-side up on top of all the goodies. When one side is golden brown, carefully flip to cook the 2nd side (just like a regular grilled cheese sandwich). Sandwich is done when cheese is melted and both slices of bread are golden brown.