This post may contain affiliate links. Please read my disclosure.
We are heading on a huge trip to DisneyWorld soon and I knew we needed to do something magical to tell the kids. We usually hit up Disneyland since we live in AZ, so a trip to DisneyWorld is a huge thing in our family. The kids have been wanting to go so badly. I was blessed to be invited to the 2105 Disney Social Media Moms Celebration in Florida this year and can't believe that I'm able to take my whole family.
Regardless of when and where you are headed this could totally work for your big trip reveal to your kids. Of course, this was super easy to put together because of all the cool Disney things, but really this could work for any trip. You'd just have to take these ideas and adjust for your trip.
We decided that we'd finally buy the kids their own luggage. You know, they are old enough to pull their own stuff through the airport so having their own luggage is only fitting.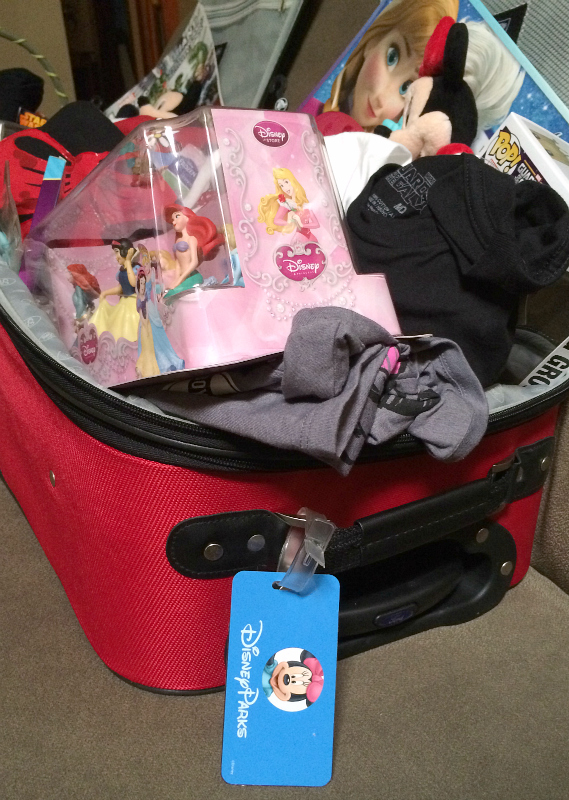 While the kids were sleeping one night, I set up the luggage and filled them with all sorts of fun things to help them figure out where we are going. When the kids woke the next morning they had the surprise of their lives and bags filled with:
a little stuffed animal
coloring books
small activity books (for the plane ride)
their favorite character set of toys (that they didn't already have)
cheap branded shirts from the store
new pair of shoes
homemade matching shirts (I've made shirts before, but loved these from my friend Liz from Liz on Call…I spent the day at her house making shirts for the kids while she made these adorable Simple Minnie Mouse Skirts)
hair bow for my daughter (my friend Laura from Pink Cake Plate made this one for my daughter)
luggage tags with Disney characters
and some candy and treats for the trip too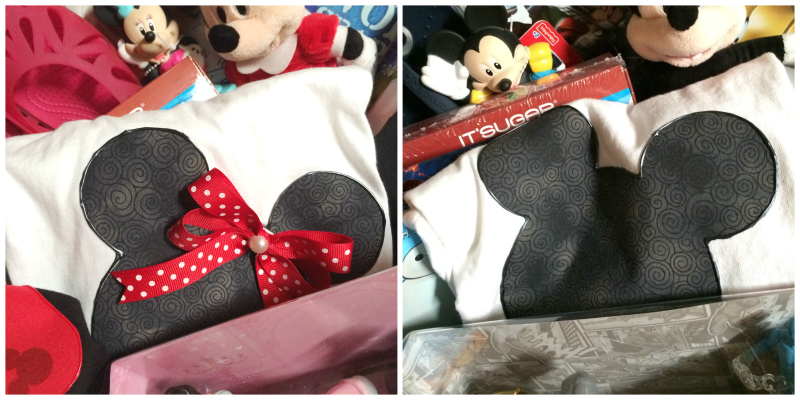 Aren't the shirts adorable. I've made a couple other shirts too. I used Liz's Mickey shirt ideas and my technique that I wrote about in my Blue & Orange Birthday Party post.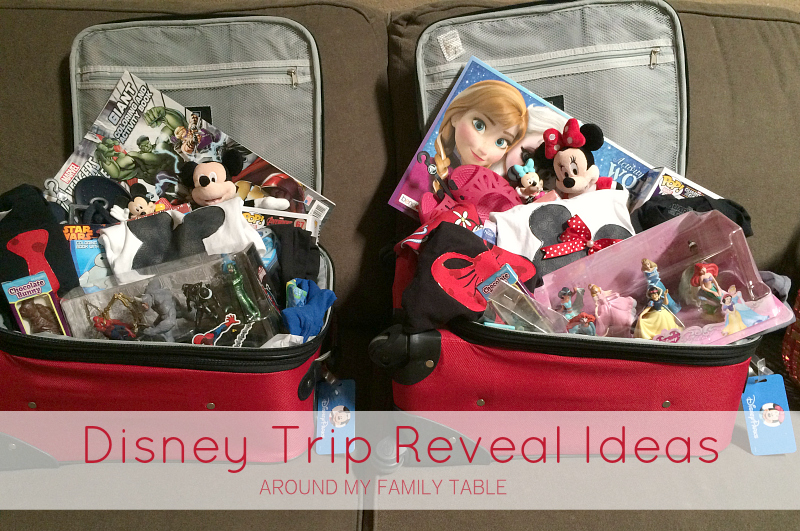 The kids spent the rest of the day watching videos and documentaries about DisneyWorld on Netflix and Amazon. They are so excited and can't wait for the trip! You can find more Disney reveal ideas
here
!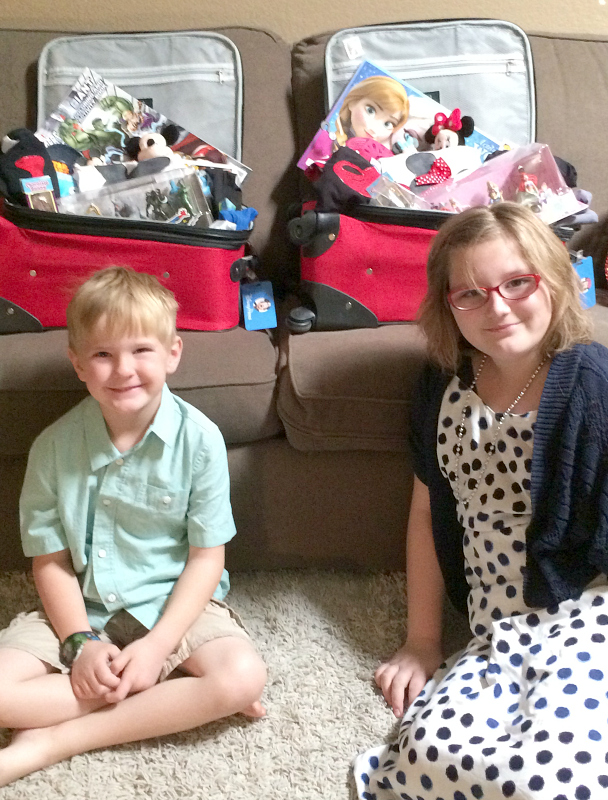 Wanting to take a Disney Vacation but worried about the cost? Check out my tips for how to plan a trip to Disney on Budget.