This post may contain affiliate links. Please read my disclosure.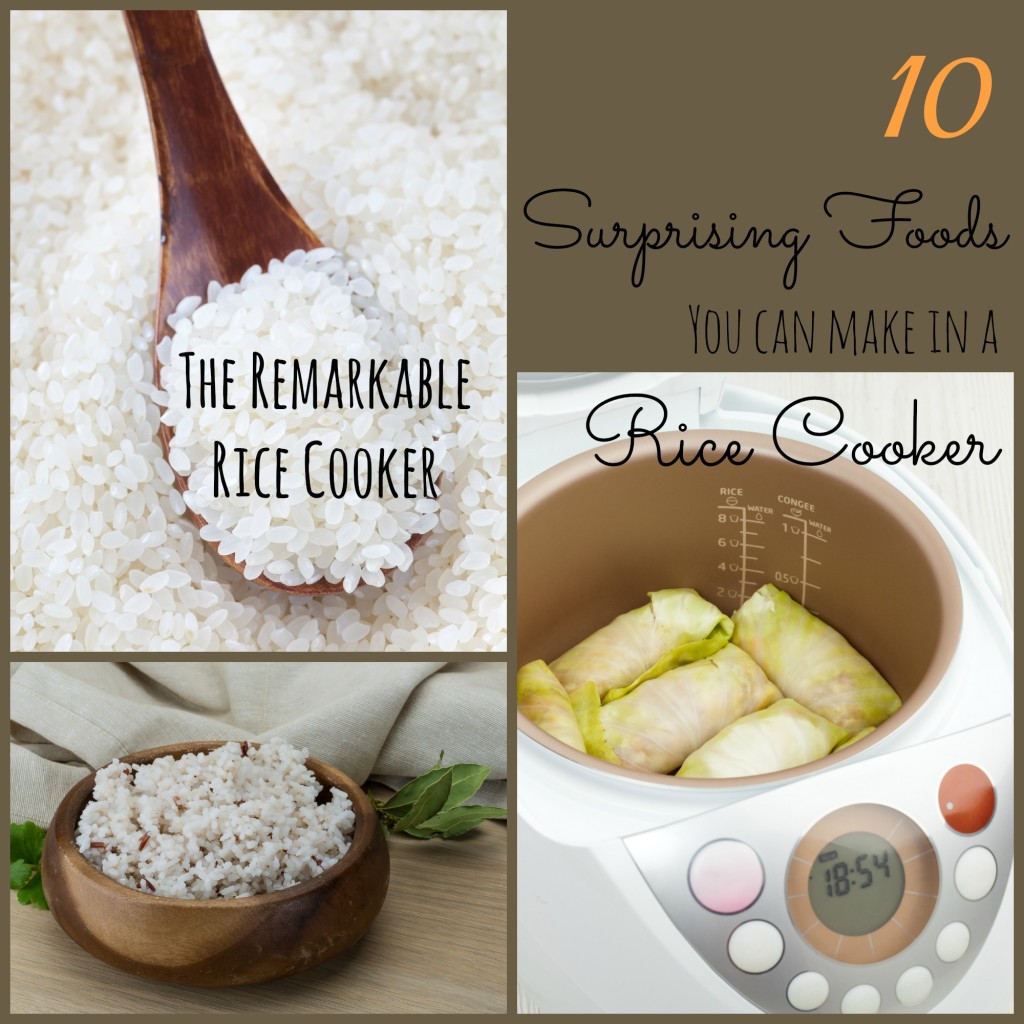 Delicate, aromatic, and fluffy- rice can become so much more than your typical side dish. It is affordable, and if you can boil water you are good to go. Making rice is so easy, so why use an electric rice cooker? I once believed that electric rice cookers were uni purpose appliances that would hog coveted storage space in my kitchen. Then my friend told me she absolutely adored hers and couldn't live without it. Sometimes she makes rice for a meal and leaves the leftovers in the pot since hers will keep the rice warm until the next day.
She said in Asian cuisine, cooks deem it essential as rice is eaten throughout the day. A rice cooker is as necessary as a toaster or blender. She told me how her husband, born in Hawaii, described eating rice at his elementary school at every meal. She had received a rice cooker for her wedding shower and has loved it for over 8 years now! Included with it was The Ultimate Rice Cooker Cookbook with 250 recipes she swears by.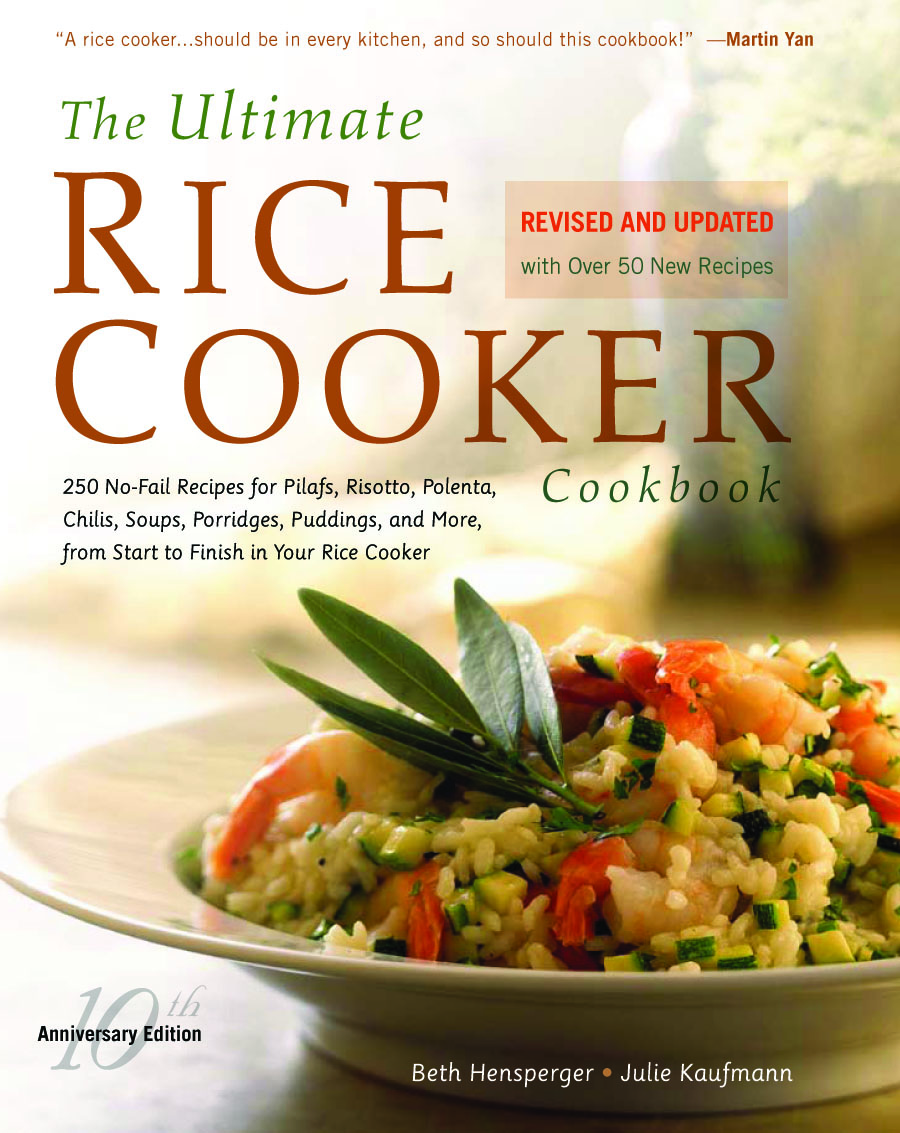 Not only can a rice cooker make a perfect pot of rice, it can also steam veggies beautifully. Some cookers have a steaming basket accessory, and my friend and her mother use it to make tamales every year. Additionally, she uses it to prepare quinoa, couscous, polenta, and oatmeal. She testifies to the brilliance of the warming function on busy nights when she can assemble the meal ahead of time. The rice cooker keeps it warm no matter when family members get home, similar to a slow cooker.
I looked at my own electric rice cooker as she explained all the functions and couldn't believe I hadn't utilized mine more often. Here are 10 surprising foods that can be made in a rice cooker: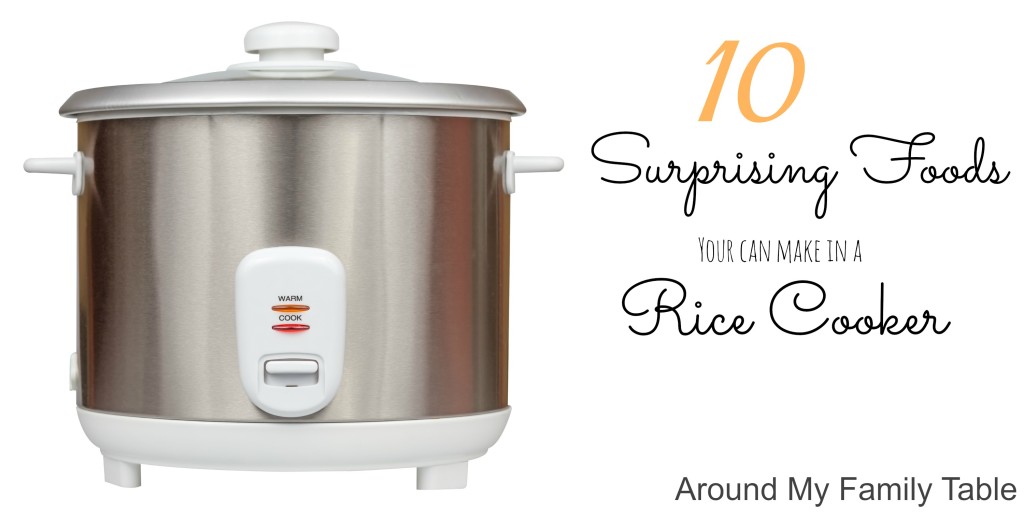 1. Pilaf – Sure, rice is perfect plain, but did you know you can sauté butter or oil right in the cooker bowl before adding your liquid? Turn on and set for regular cycle or quick cook, leave the lid open and heat for 5 min. Add your rice with butter or oil and sauté till golden (10-15 min). Add the remaining water and any other ingredients and cook for your regular cycle.
2. Custards – The slow cooking method of a rice cooker makes great custard as the eggs are kept at the right temperature and don't get rubbery or curdle. Heat 4 c water on regular cycle till boiling. Prepare desired recipe in custard cups or ramekins and arrange in the basket or tray in your cooker and close the lid. Steam until set and slightly wobbly, 25-35 mins depending on size of cups. Unplug machine and carefully remove and cool custard in the fridge till you are ready to serve.
3. Steamed Vegetables – Most rice cookers come with trays or baskets that can be used to steam veggies. This is a great way of cooking since the food retains a lot of nutrients.
4. Whole Steamed Meals – Food can be steamed in a basket above boiling water or cooking rice to create an entire meal. Make sure water is hot or boiling, then start cooking time. Arrange in single layers with space for proper circulation. Line baskets with cabbage or parchment. If cooking with meats, be sure to check for proper doneness. If not to your liking, keep checking at 10 min intervals.
5. Oatmeals and Breakfast Cereals – Fuzzy logic rice cookers do a great job on the porridge cycle of cooking many breakfast cereals. You can also add sweeteners like maple syrup or honey, or you can top with dried fruit, a little milk, or nuts for endless combinations.
6. Cous-cous – A quick and easy side, cous-cous is perfect in a rice cooker. Just place ingredients in bowl, swirling to combine. set machine for regular cycle. When it switches to warm, steam cows-cous an additional 5 mins, then fluff with a spoon.
7. Quinoa – Rinse quinoa with a sieve and add to cooker with desired liquid and seasoning. (1 to 2 ratio) Set for 5 minutes after it beep, then fluff. So simple!
8. Soups and Chili – Using the "cook" then "warm" features allow you to get that simmered all day flavor in a fraction of the time. Try it my Baja Chicken Soup or 10 Can Chili.
9. Beans and Legumes – Dried beans can easily be added to the rice cooker after pre-soaking. All beans except lentils and split peas need either overnight or quick soaking. Add enough water so beans stay submerged for cooking time, set for regular cycle. Check for doneness (tender but not mushy). It may take an additional hour longer for certain beans, so plan ahead and add extra boiling water if needed. This is a economical way to prepare them in batches for other recipes.
10. Steamed Dishes of Dim-Sum, Dolmas, and Tamales – Use the steamer basket for all sorts of lighter options like steamed breads and dumplings. Tamales steam up beautifully and can be held at temperature for serving. My friend's family makes extra tamales and stores them in freezer bags. Thaw overnight in wrapper, then reheat in rice cooker for about 15 mins.
Want more innovative ideas? Check out my 16 Surprising Foods You can Make in a Slow Cooker.