This post may contain affiliate links. Please read my disclosure.
Spinach con queso is a delicious and easy warm party dip, with a little bit of spice, and spinach for healthy goodness and color. It's a combo of warm spinach dip and queso dip!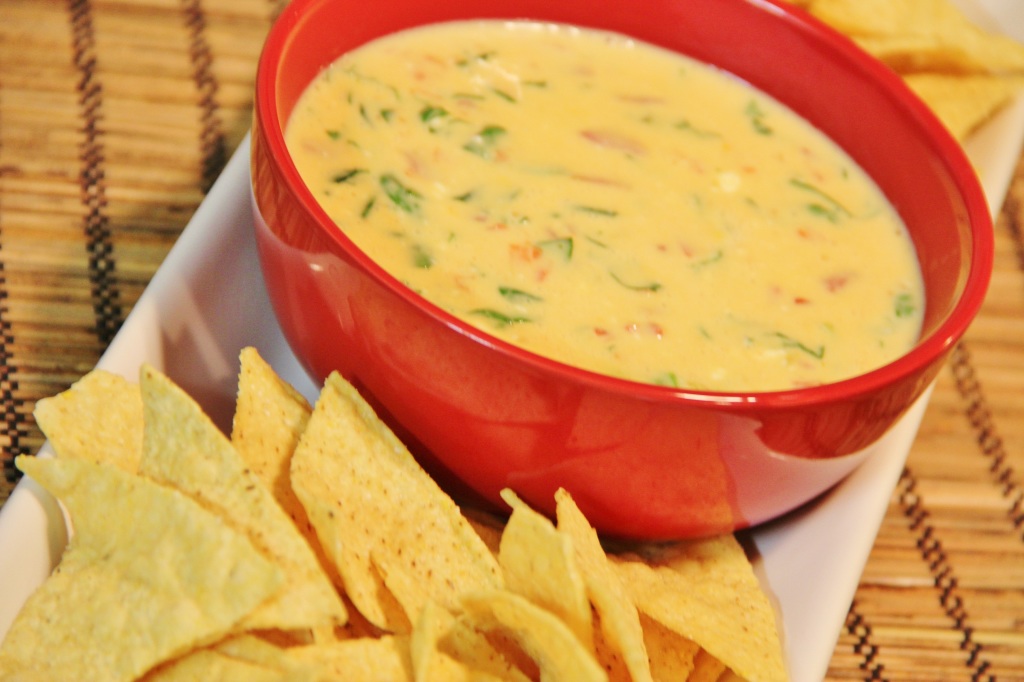 One of my favorite things to do it recreate our favorite dishes from restaurants into dishes we eat at home. When we find a dish we love, I usually ask the server what's in it. Sometimes it's a secret and they will only give hints, but I've had the chef come out of the kitchen and tell me exactly how to make it home. It's so fun to learn new things. I've been known to order the same dish for months from a restaurant and pick each servers brain about what's in the dish. Eventually, I can piece it together and get pretty close. Have you ever asked for information about your favorite restaurant dish?
I challenge you to give it a try next time you go out. And then get in the kitchen and experiment. It's best to try something that the whole family will enjoy the first few times that you try. Then branch out and figure out how to make your son's favorite mac & cheese or your husband's favorite pizza. Today, I'm sharing my version of my family's favorite Spinach con Queso from a restaurant that's here in the Southwest.
This spicy spinach con queso is super easy to make, and only takes about 5 minutes!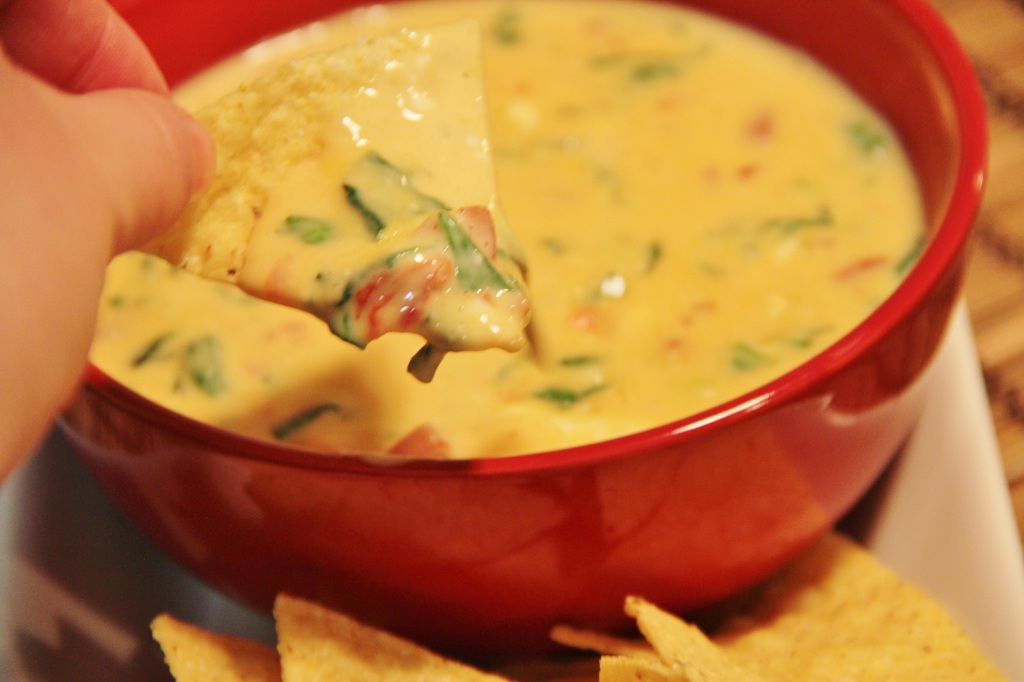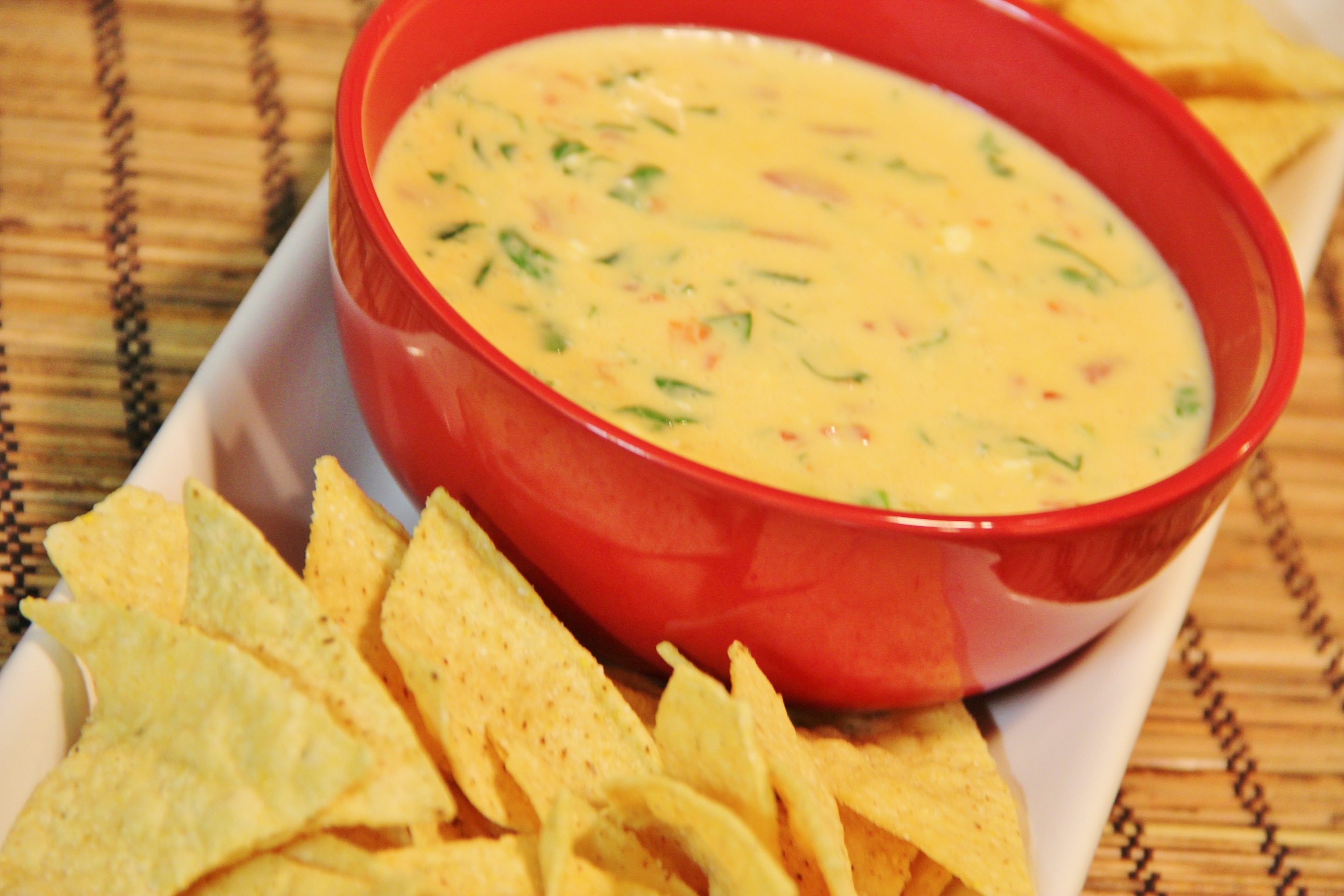 1 lb (16oz) Velveeta
6 oz (3/4 pkg) cream cheese
1 can Rotel (drained)
1 cup fresh baby spinach, roughly chopped
1-2 tsp jalapeno sauce
Cube Velveeta and cream cheese and place in a microwave safe dish along with Rotel and spinach. Cook on high for one and a half minutes and then stir well. Repeat until completely melted and well combined. Add jalapeno sauce, to taste.
This can also be made on the stove over medium heat.
7.8.1.2
13
https://www.aroundmyfamilytable.com/spinach-con-queso/
If you make this spicy cheese dip, take a photo! Then, visit my Facebook page and share the photo with us!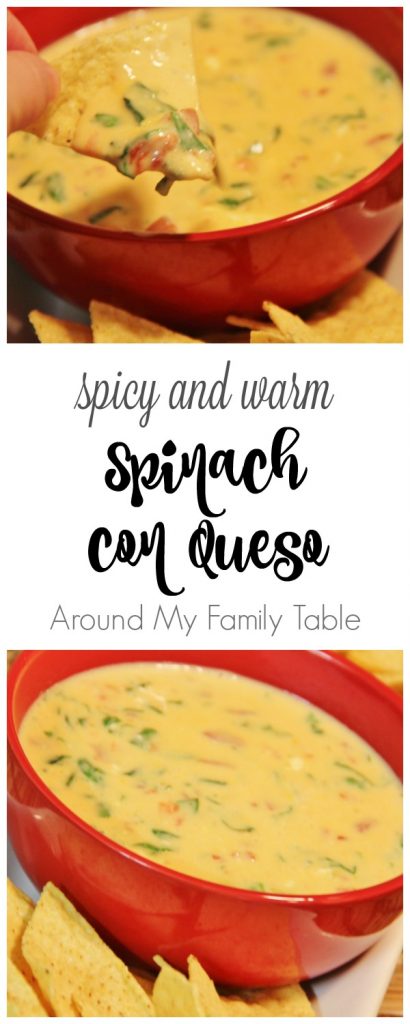 Join the Club!
Get delicious recipes delivered straight to your inbox each week! Plus learn how to take back suppertime in your home.

And get started with my NEW Take Back Suppertime 5-Day Jump Start Guide.