This post may contain affiliate links. Please read my disclosure.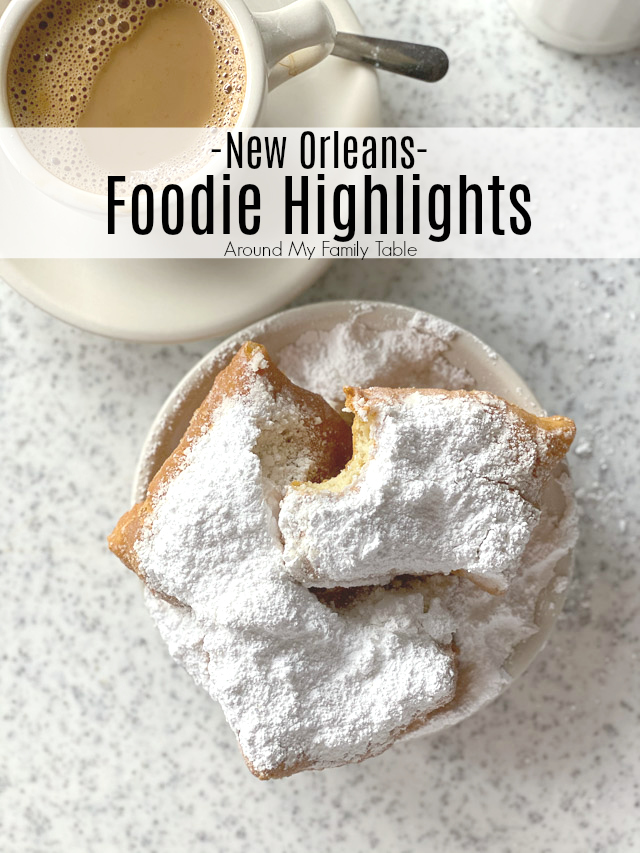 New Orleans has a ton of amazing food so I created my own New Orleans food tour, mostly in the French Quarter and I'm excited to share everything with y'all.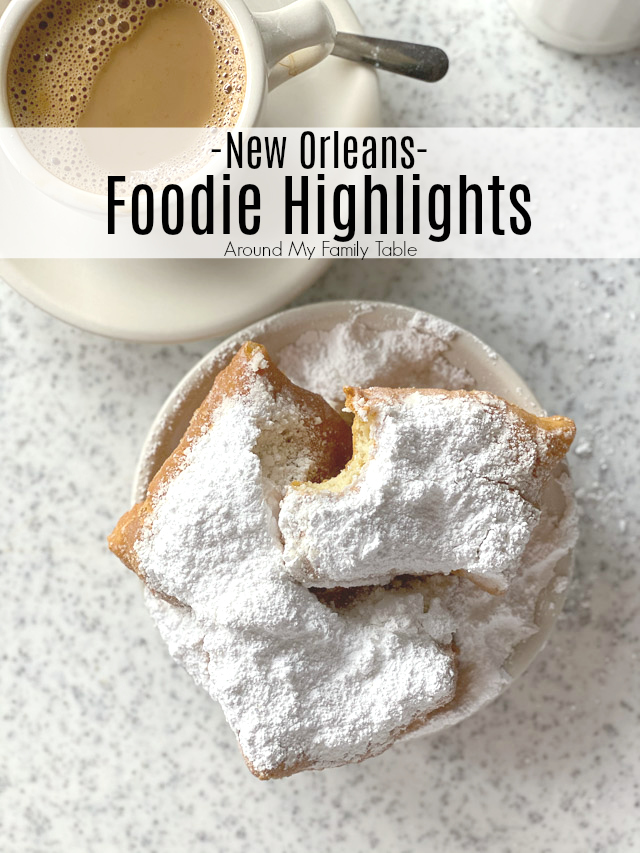 New Orleans Food Tour
Some friends and I had just a few days in New Orleans before a cruise and decided to see and taste the highlights that this city has to offer with a French Quarter food tour. We stayed in the French Quarter, so all the food and sights were around the French Quarter.
We didn't want to spend a fortune with a company for an official tasting tour. We would have been bound by their schedule and their choice of food and restaurants. So, we asked for recommendations from friends and family before we left and also asked all of our Lyft drivers for recommendations since they live in the city and know all the best places.
Our New Orleans food tour was perfect. We hit some local favorites and we hit some famous restaurants and, of course, we loved every minute of it!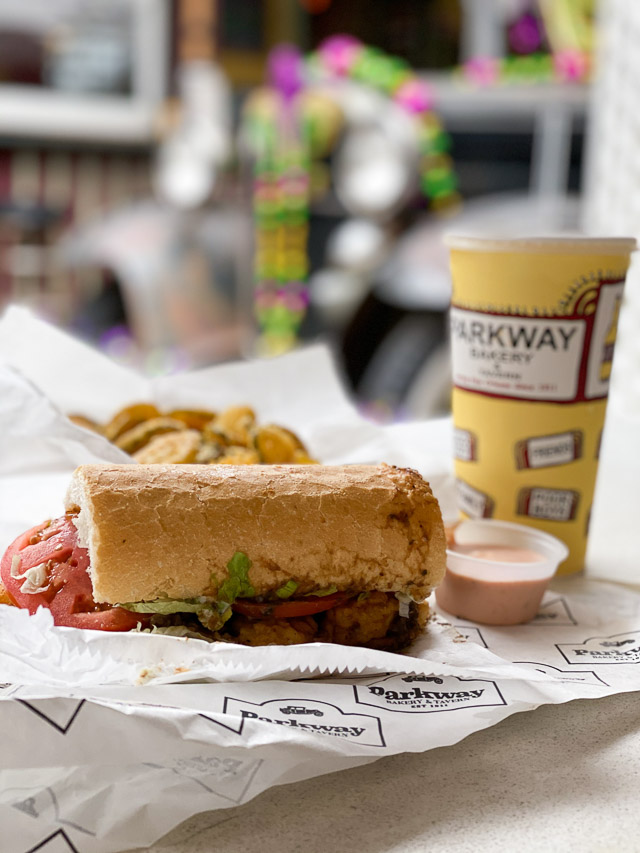 Where, in New Orleans, is the best Po' boy?
We were starving when we got off our flight and grabbed a Lyft to our AirBnB and had a random place all picked out, but our driver suggested Parkway Bakery & Tavern. It was such a good recommendation and kind of off the beaten path.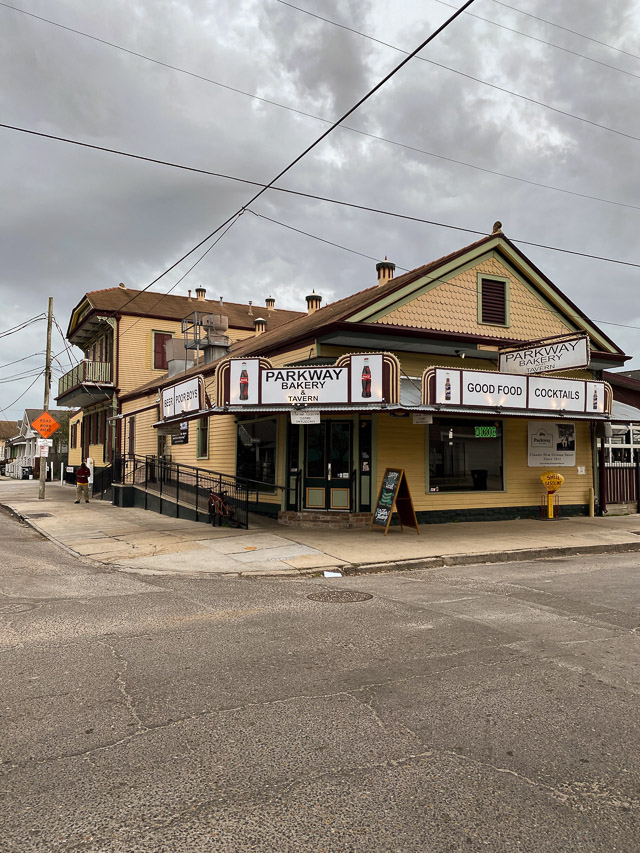 It was so charming and the food was fantastic. The driver recommend the surf and turf po' boy which features their housemade roast beef and fried shrimp. The flavors together were incredible, all though it was a bit messy to eat so I ended up with a fork and knife. Still totally worth it.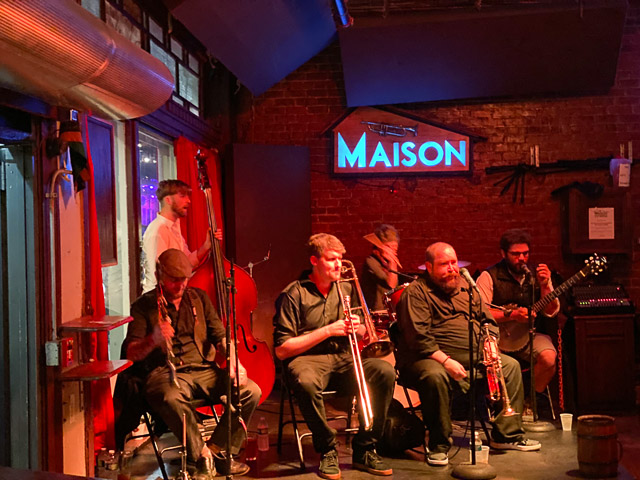 After an afternoon rest, we ventured out to The Maison jazz club for live music and supper. Y'all this place needs to be on your must visit list. The music was fantastic! And the food!!! The food was probably some of the best food I've had in a long time.
I ordered the creole pork chop with mashed potatoes and a honey bourbon sauce. If I could have licked my plate and not had people stare…I totally would have.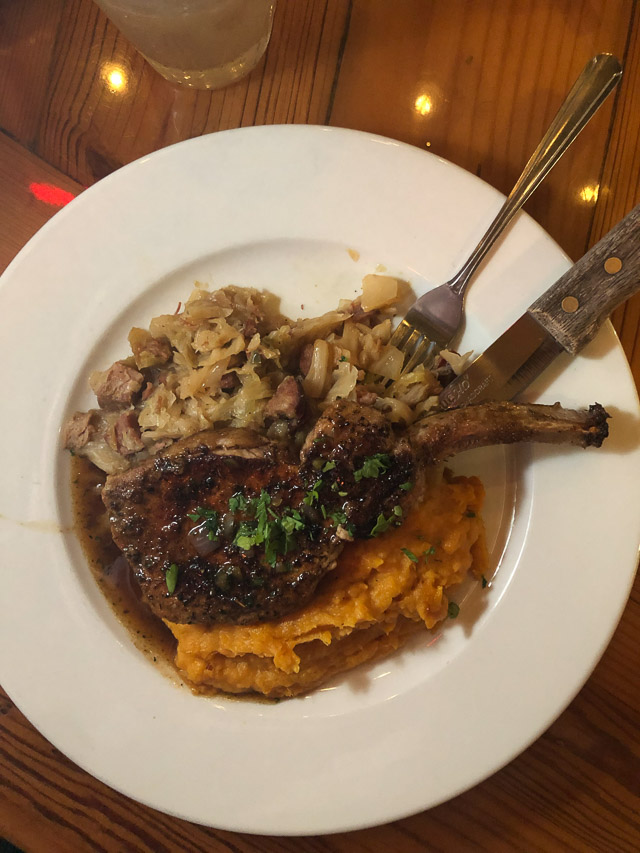 On our second day, we took a slow walk down Bourbon street during the day and ended up Tableau near Jackson Square for a late brunch.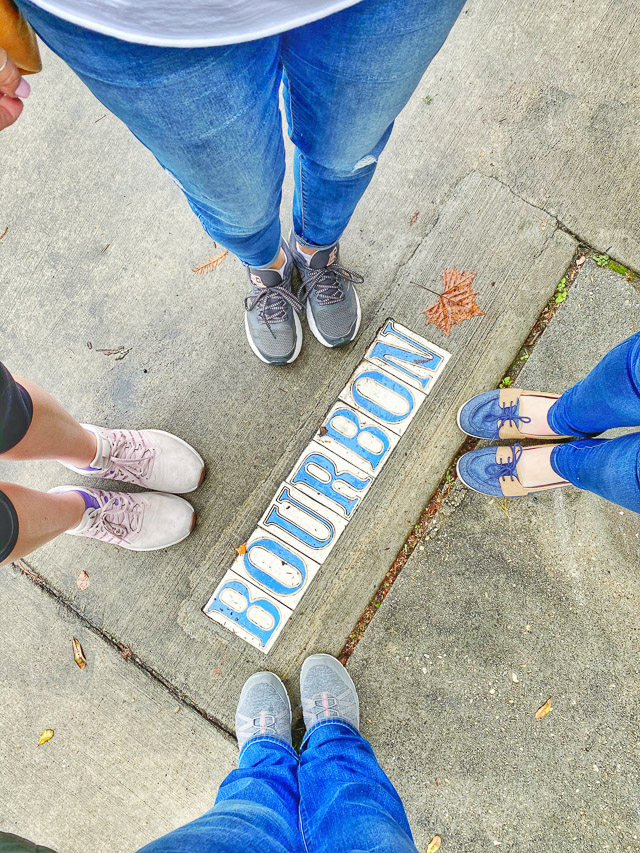 It was a nice restaurant…and most entrees for brunch were around $20. I ordered the BBQ Shrimp and Grits. It was absolutely delicious. The shrimp were cooked perfectly and the grits were creamy and scrumptious.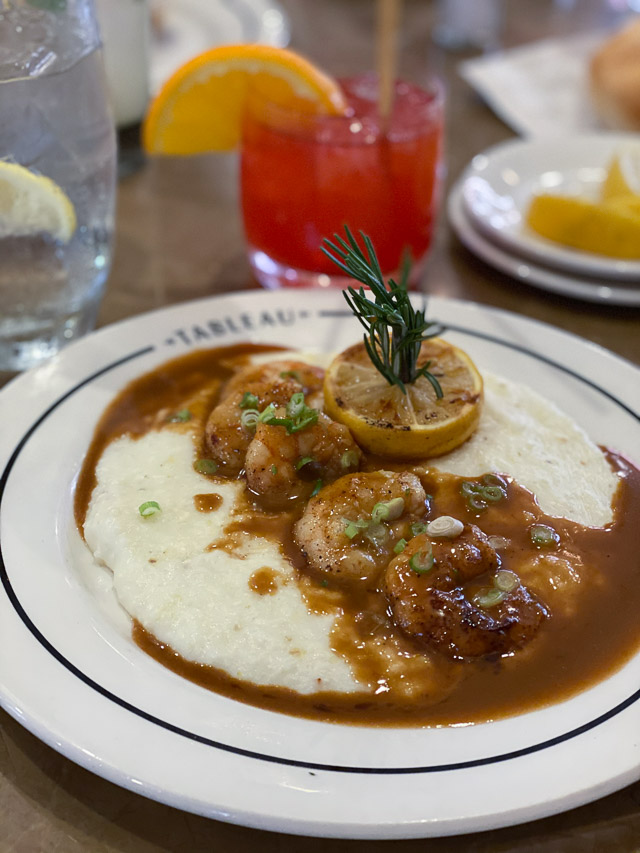 We headed out of the restaurant and slowly walked wandered the streets watching street performers and shopping until we found Cafe du Monde right on the edge of the Mississippi River (by Jackson Square).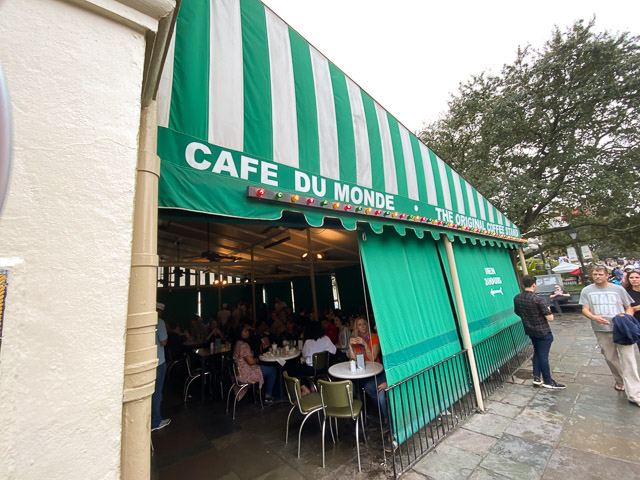 I had actually never heard of it, but everyone said this is THE place for beignets. They were delicious and it was such a cute atmosphere with the hustle and bustle of everyone coming and going. I loved it!
Were the beignets the best…no. Did I love it anyway…yes! I do still highly recommend it on my list of must try places.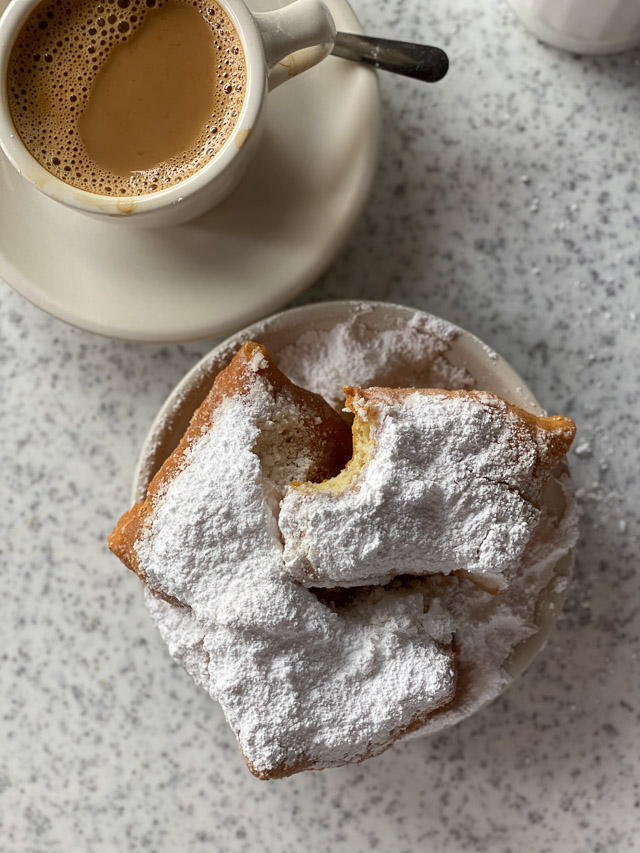 For the next stop on our New Orleans food tour was a walk down to Willie's Chicken Shack for supper.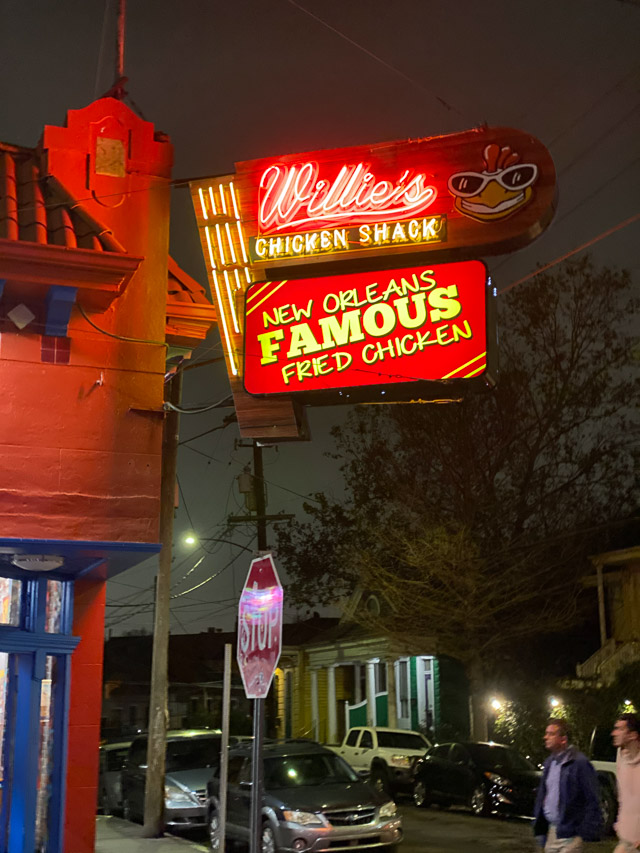 It was so close to our AirBnB and so it was an easy choice for supper…and boy are we glad we did. It was such a bright, fun place and all the staff said we had to try the chicken tenders, so that's exactly what we got. The chicken tenders were moist and crispy and fantastic. But the best part about Willie's Chicken Shack were the biscuits. They were like little bites of heaven coated with honey. Unreal y'all!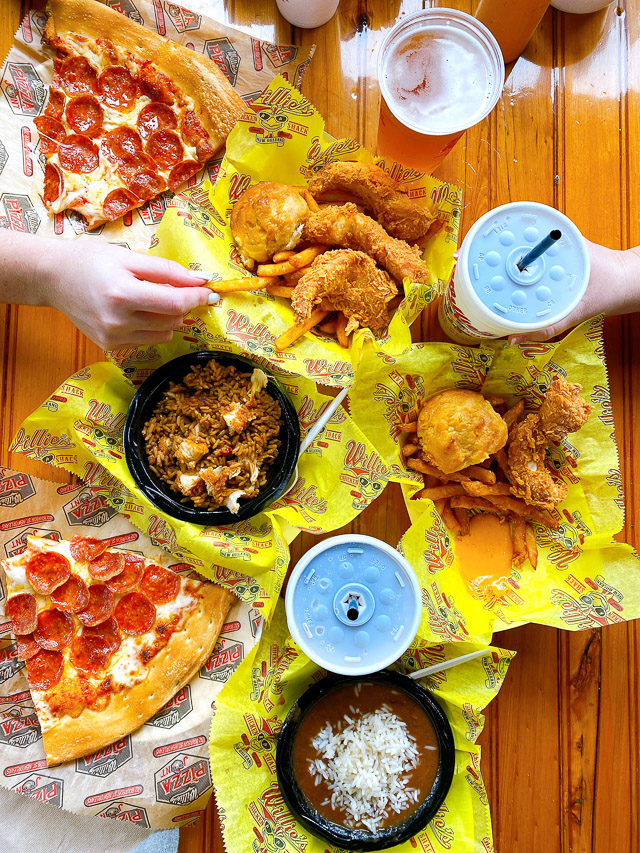 On our last day, a horrible storm rolled through….tornado watch and all, so we stayed close to the condo. That meant we walked back to Willie's Chicken Shack for another basket of tenders + a biscuit!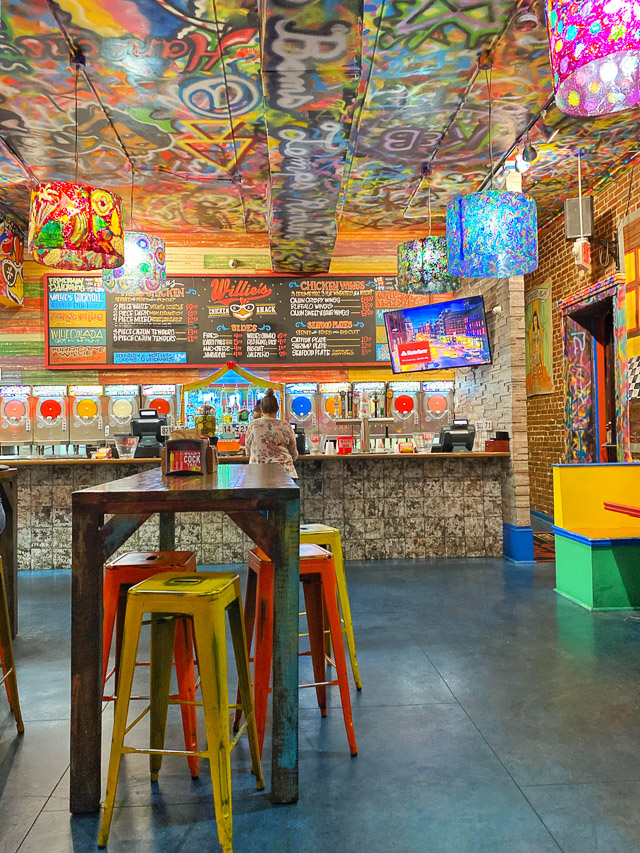 For one last supper on our New Orleans food tour we checked out a little hot dog place called Dat Dog, which was a fun gourmet dog place with all sorts of fun weiners from alligator sausage to Polish kielbasa. You can top them however you want with over a dozen options or you can chose chef's choice for the toppings…in which the "chef" decides what to top your dog with. I went with it and wasn't disappointed.
I don't have a good picture because I was starving and dug in before remembering to grab a picture..lol.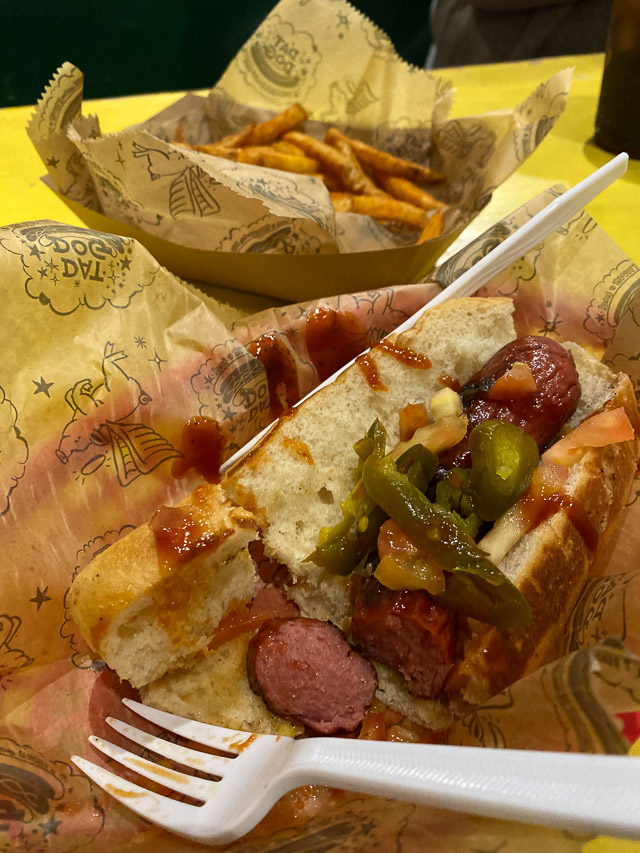 How safe is the French Quarter in New Orleans?
We never felt unsafe wandering the streets of the French Quarter (day or night). We did make sure to have a buddy anytime we did anything. There is always safety in numbers!
While we didn't visit other areas in New Orleans we were warned by several people to stay away from the 9th ward. So we stayed away.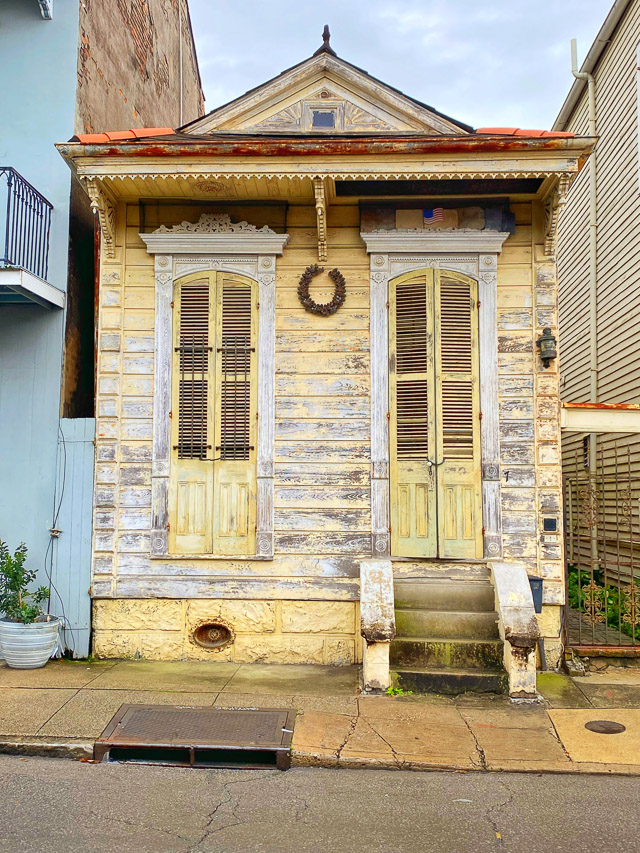 What happens on Bourbon Street, New Orleans?
Bourbon Street is probably one of the most famous streets in the country. It was on my bucket list to see. It was gorgeous during the day..old houses and buildings line the street and surrounding streets. I loved it.
At night, the entire street comes alive with bars, restaurants, stores, and music. It was a total party scene and insane. We walked down the street and then turned around and high tailed it out of there. It just wasn't our thing…we are all middle aged women and the idea of walking around with a bunch of drunk people just wasn't what we wanted to do.
I'm glad we walked down there and experienced it first hand, but I was glad to get back to my Air BnB.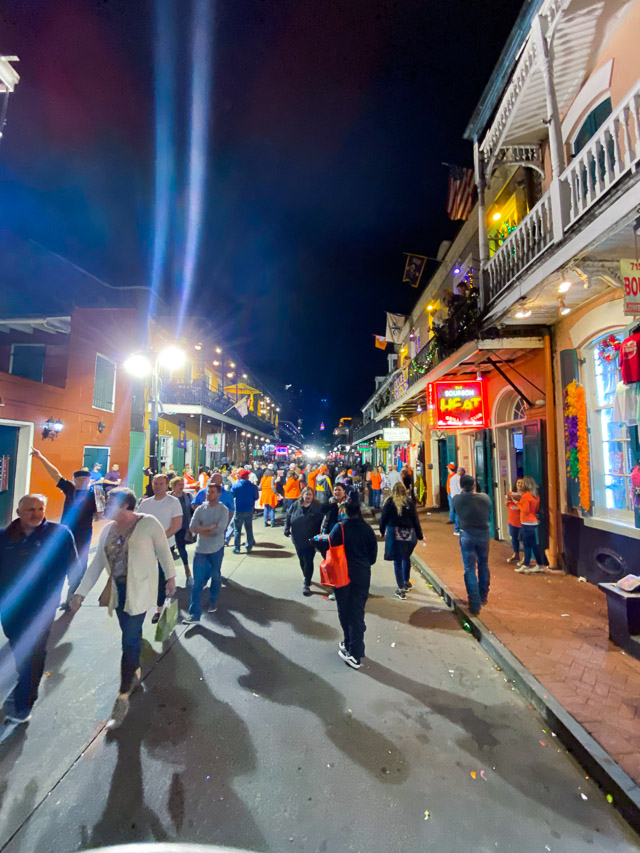 Where should I go if I have 24 hours in New Orleans?
Besides trying as much amazing food as you can, we spent most of our time just walking and exploring. We walked from our AirBnB down to Bourbon Street during the day and just wandered around. We took pictures of the architecture and the streets.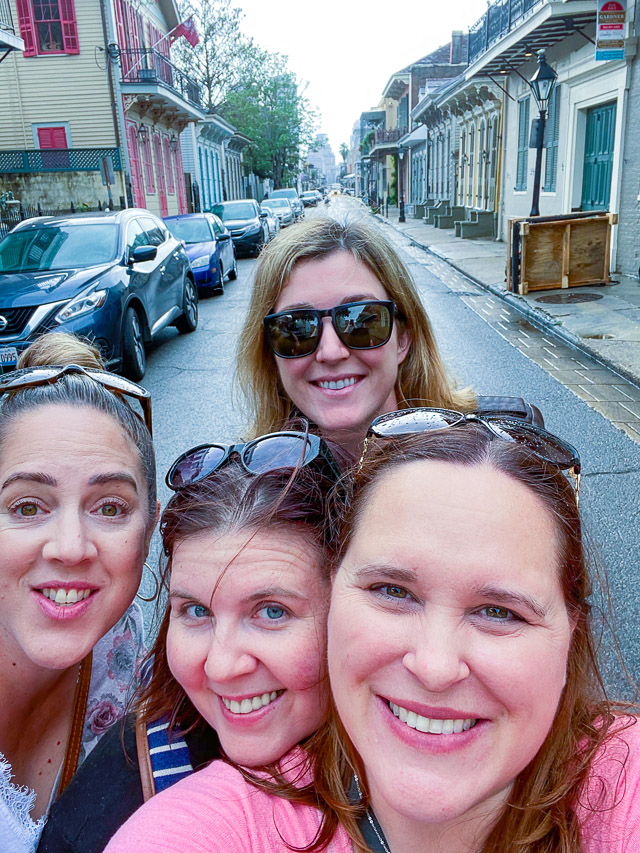 [L-R Rachel from I Love My Disorganized Life, Erica from The Crumby Kitchen,
Lara from LaraClevenger and Me plus Bec (not pictured) from Smart Simple Content]
The only official tour we did was at the St. Louis Cemetery #1. Most of the cemeteries are free to get in, but this one has the tomb of Marie Laveau, voodoo queen and the future tomb to Nicolas Cage. It's about $20 per person to get and you have to have a tour guide. You don't have to make plans, just show up and wait for the next tour guide. We had Brian for our tour guide and was fantastic…try to visit when he is there and you'll be glad you did.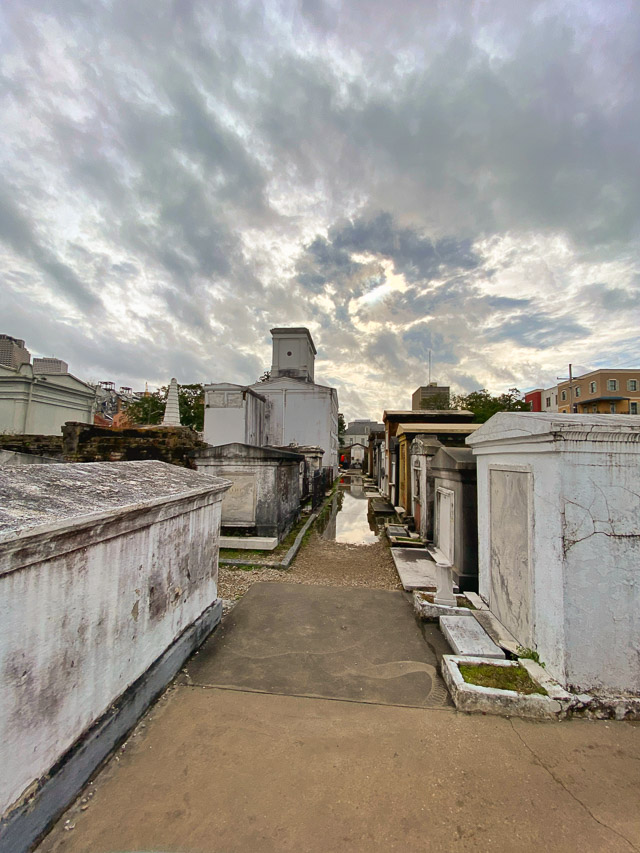 Lastly, since we were in town while King Cakes were on sale we got one to taste, I mean..why not right?!?!
Well I can tell y'all we all hated it. It was the grossest thing. Not sure if it was the brand we picked up or what but I have no desire to try one again. Someone mentioned that King Cake is the fruitcake of the South. They aren't really for eating.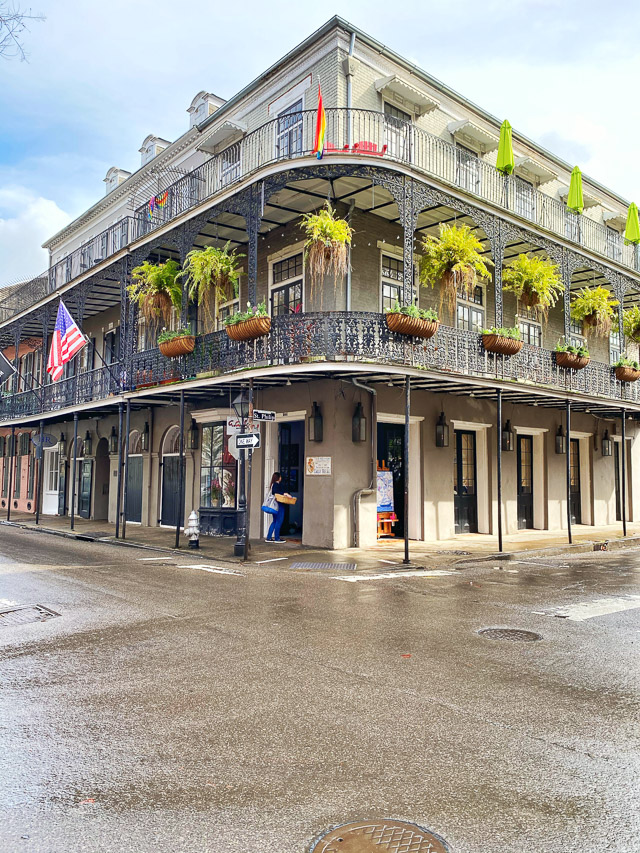 What are some of the best places to eat in New Orleans?
Besides the ones I've already mentioned, here's a few other NOLA suggestions that we got from our various Lyft drivers. We didn't try these, but they were highly recommended and our "must-try" list for our next visit.
Willie Mae's for fried chicken
Elysian Bar on Burgundy St (inside the Peter and Paul hotel)
Port o Call for burgers
Mr. Ed's for Oysters
Molly's Rose and Shine for Breakfast
We ended our trip by boarding a cruise ship to Mexico for 5 days…..but that's another post.
Pin this to your favorite TRAVEL Pinterest board!!
Recent Travel Posts You May Have Missed:
Travel Organization + Packing Checklist
5 Must-Do Activities at Massanutten
Mayan Eden EcoPark in Roatan, Hondurus
Packing Tips for a Cruise