This post may contain affiliate links. Please read my disclosure.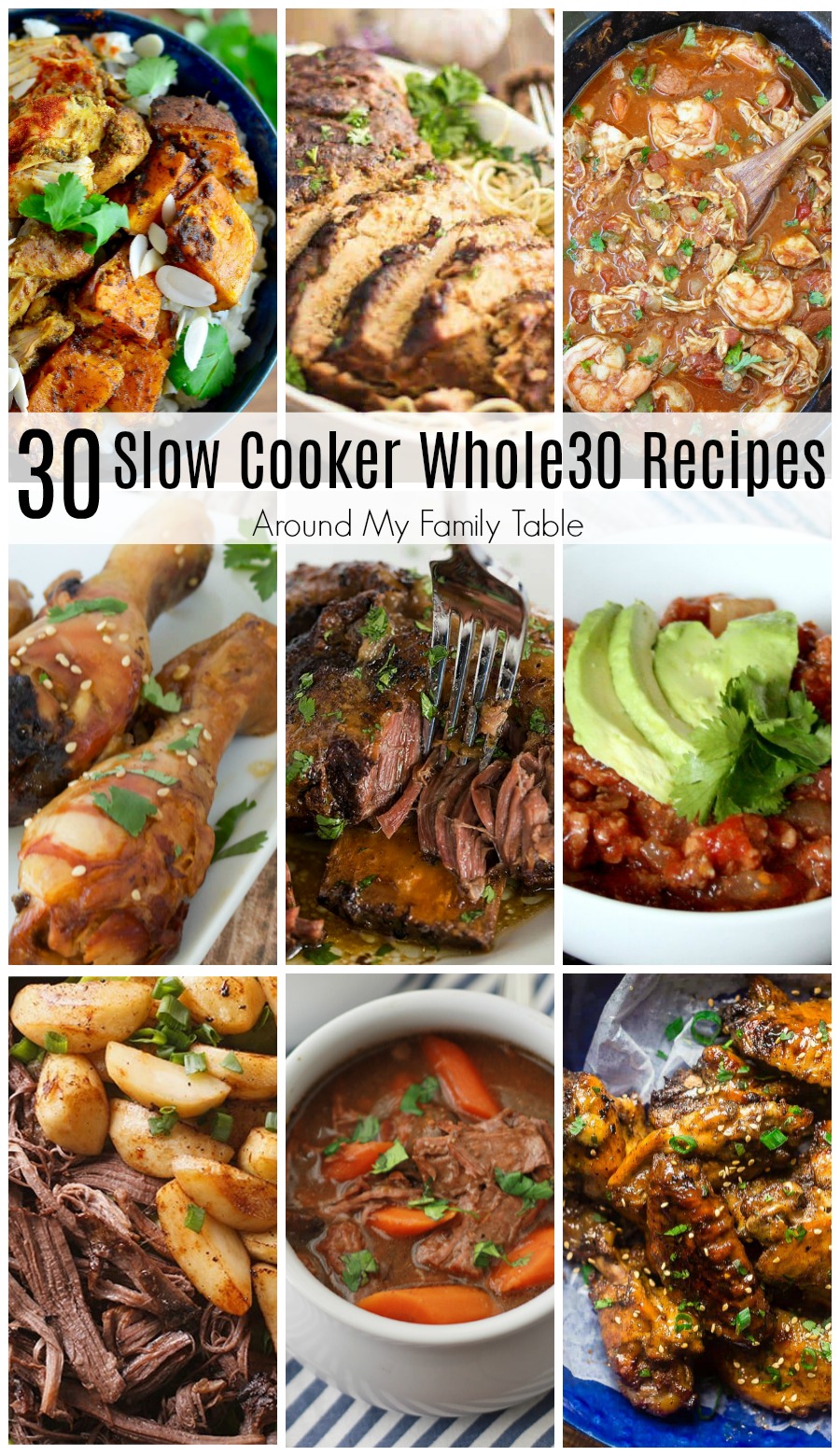 One Month of Whole30 Slow Cooker Recipes is all you need to successfully complete a round of Whole30. Easy dinners are the best, especially while trying to lose weight or get healthy.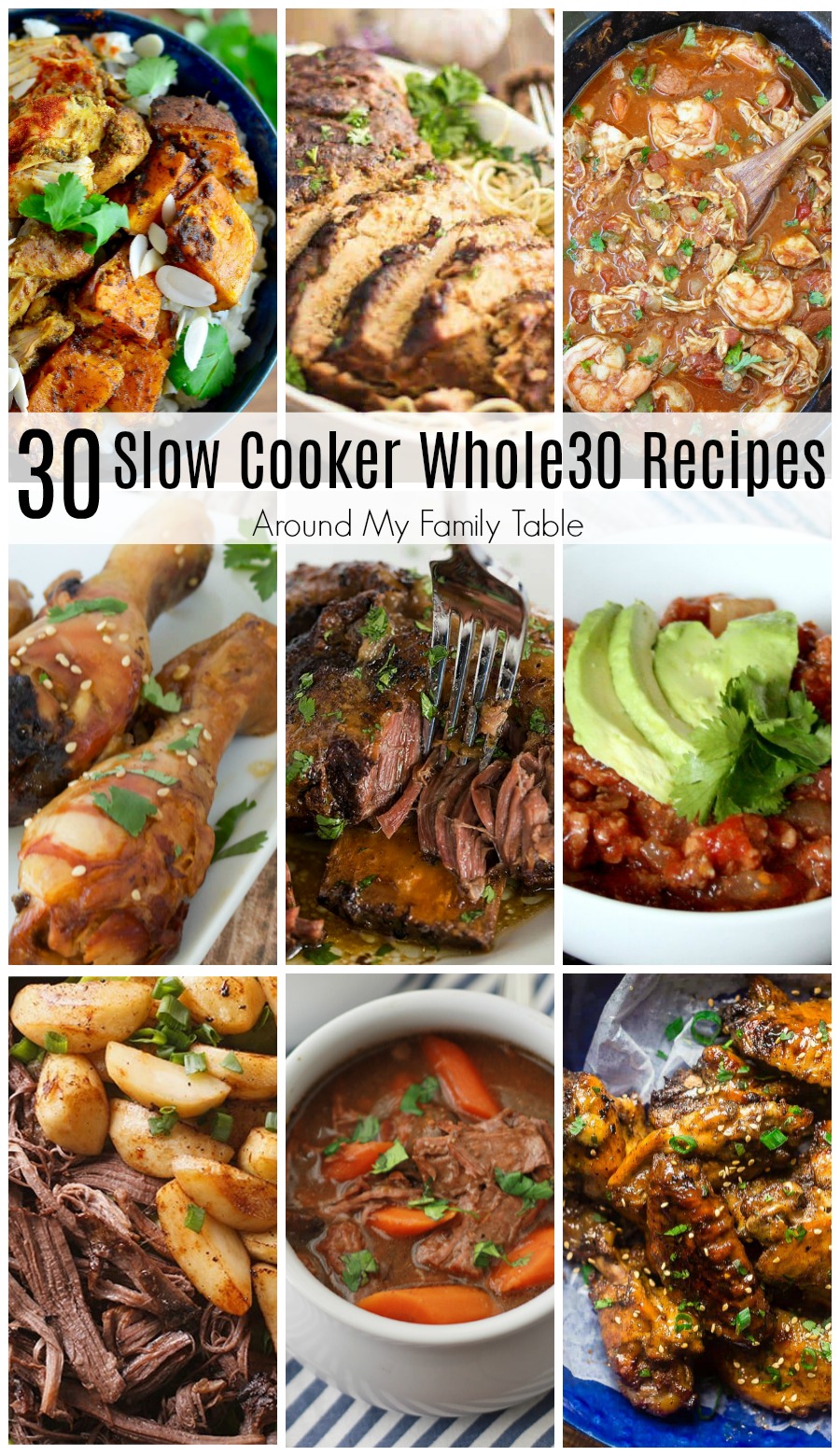 Whole30 Slow Cooker Recipes
It's that time of the year again. The time when we all make new resolutions to live a healthy lifestyle. One of the best ways to eat healthy is by following the Whole30 diet plan. Of course, committing to cooking every night can be difficult when life gets in the way. I'm sure you've heard the saying, "Failing to prepare is preparing to fail." It's no different with the Whole30 lifestyle; therefore, it's important to plan out meals. And the slow cooker is the perfect tool for making meal prep easy. By prepping each morning and letting your meal cook all day in the crock pot, you're more likely to head home for dinner instead of ordering off the drive thru menu. There isn't much that is more comforting than coming home after a long day's work to a house permeated with the smell of a delicious dinner simmering away.
Whole 30 Crockpot Recipes
There is no need to resort to more processed junk food. Your health is worth it so I've listed 30 Whole30 recipes that will fill your menu plan for an entire month of healthy, hearty meals. All of these recipes are warm, filling, and satisfying that will please your taste buds and your family's appetite. The best part is that by prepping in the morning, or even the night before, you won't have much more to do in the evening when you are tired from the day or when you have other evening commitments to attend to.
Whole30 How To Get Started
This is honestly one of the easiest "diets" I've ever done. It's straightforward and there are a ton of great recipes online and in books. It's basically an elimination diet to find out if your body is having issues processing certain foods. The easiest way to get started is to look up 5-7 recipes that sound good and go shopping. Plan every meal for every day! And make sure you have plenty of snacks…the snacks saved me!
Whole30 What Can I Eat?
Wondering what what to eat on Whole30? The better question is what can you not eat. The list of things you can't eat is small…but it eliminates a lot of the foods you are used to eating.
Whole30 What Can I Not Eat?
Whole30 foods you should avoid include: grains (wheat, rice, etc), dairy, sugar (of any kind real, fake, honey, etc), alcohol, legumes (including peanuts), MSG, baked goods with approved ingredients. For the complete rules and why these ingredients should be avoided, read here.
One Month of Whole30 Slow Cooker Recipes
Make sure that if you are planning a round of Whole30 that you look at my 30 Instant Pot Whole30 recipes and my post that has a month of recipes for Whole30…from breakfast until dessert.
Enjoy this list of meals that will fill your menu plan for an entire month.
Mexican Chicken With Cilantro Lime Cauliflower Rice
Sticky Chicken Wings with Pineapple and 5 Spice Sauce
Ginger Garlic Slow Cooker Pork Loin
Ropa Vieja Cuban Shredded Beef
Venison Butternut Squash Chili
Whole30 Crockpot Pulled Pork Spuds
Greek Style Green Beans and Chicken Thighs