This post may contain affiliate links. Please read my disclosure.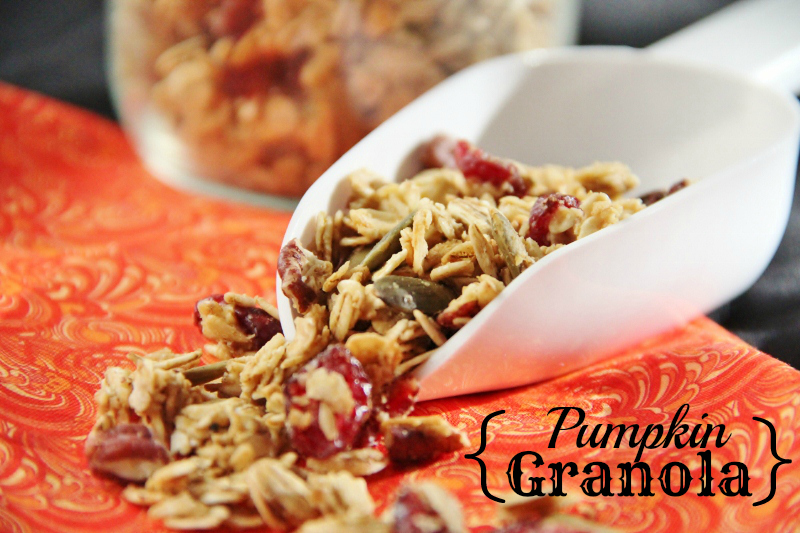 I thought it would be fun to celebrate National Oatmeal Day! I love doing something for all these food holidays! I've been craving granola recently, so I thought I would come up with a fall inspired granola recipe to celebrate!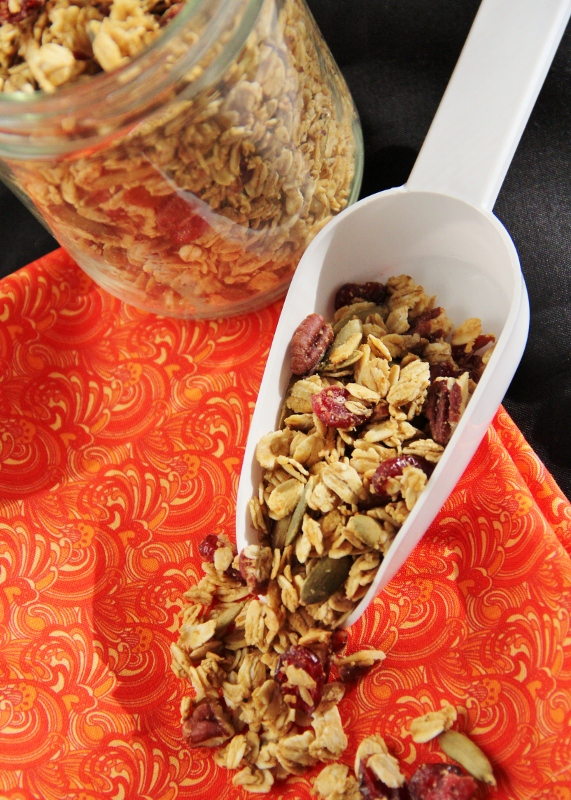 I have memories from when I was a little girl eating breakfast with my dad on cold winter mornings. He'd fix us a big bowl of hot oatmeal with a piece of toast topped with peanut butter. The oatmeal was never anything fancy, just a little salt. But it has stuck with me all these years…every once in awhile I have a craving for it and I think of my dad when I eat it. I hope that someday, my dad will be able to have these special moments with my kids over breakfast.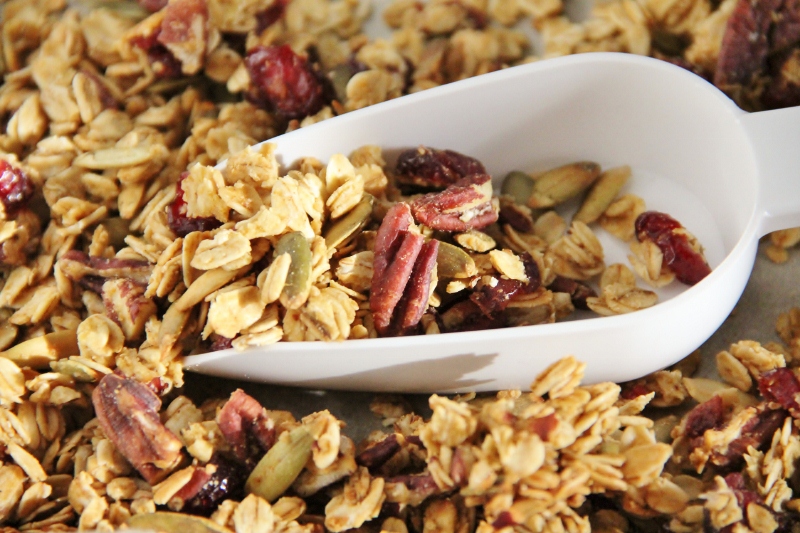 My Pumpkin Granola is a far cry from those mornings, but still so good. Have it plain, in yogurt, with some milk. Have it hot or have it cold. It's so versatile and a perfect flavor this time of year.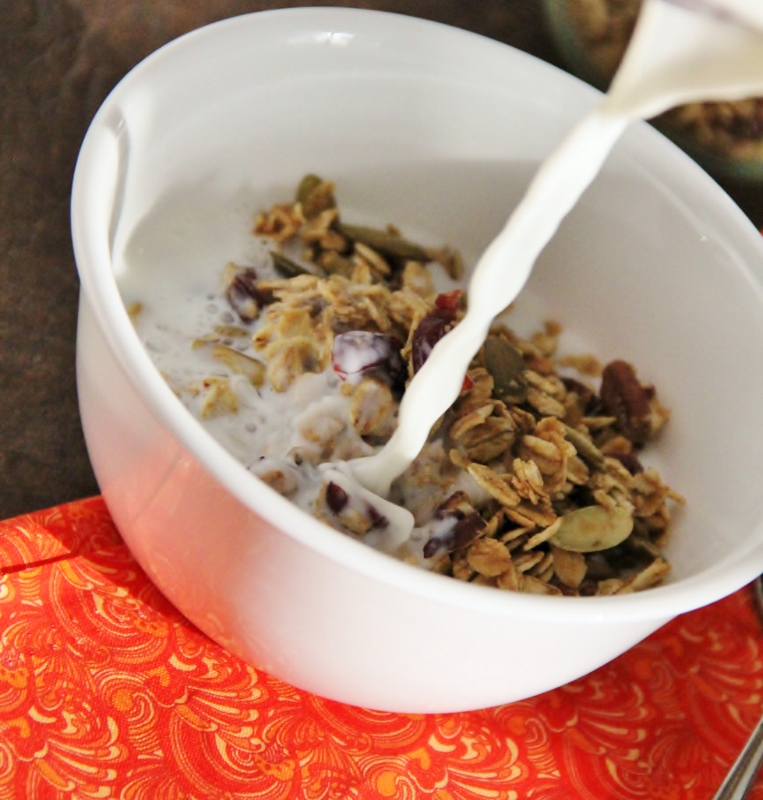 Check out my other easy pumpkin recipes.
Pumpkin Granola
4 cups rolled oats
1/4 cup oat flour
1/2 cup pepitas, raw
3/4 cup dried cranberries
1/2 cup broken pecan pieces
1/4 cup pumpkin butter (or 1/4 cup pumpkin puree + 1 tsp pumpkin pie spice)
1/2 cup agave syrup
1/4 vegetable oil
1/2 tsp salt
Preheat oven to 300F. Combine dry ingredients in a large bowl. In a separate bowl combine wet ingredients. Pour wet mixture onto dry ingredients and mix well to evenly coat.
Place granola in a rimmed sheet pan lined with parchment paper. Bake for 20 minutes. Stir and bake for an additional 15 minutes.
Granola will get crunchier as it cools. Store in an airtight container for up to 2 weeks.