This post first appeared over at Real Housemoms where I'm a contributor.
These delicious Pumpkin Pie Spiced Cupcakes are sure to be hit this holiday season.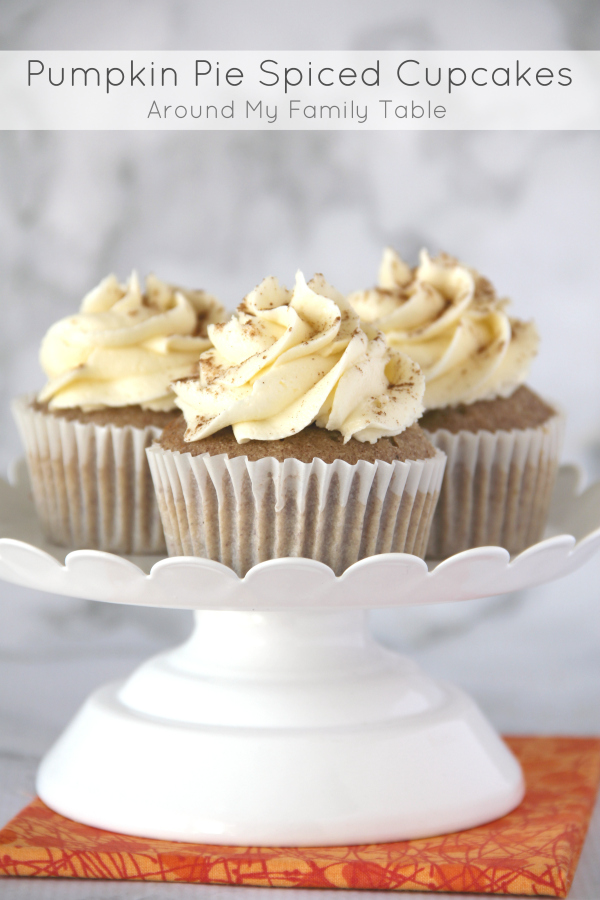 When fall hits, it's time to stock up on a couple tins of pumpkin pie spice and then add it to everything possible. It's the rule! Pumpkin pie spice is a mixture of spices including cinnamon, nutmeg, ginger, allspice, and cloves.
Of course adding pumpkin to everything is pretty standard this time of year too, but sometimes it can be over kill and just using pumpkin pie spice is a great alternative to pumpkin everything.  There is a time and place for easy pumpkin recipes, but you can never go wrong with just a simple addition of pumpkin spice!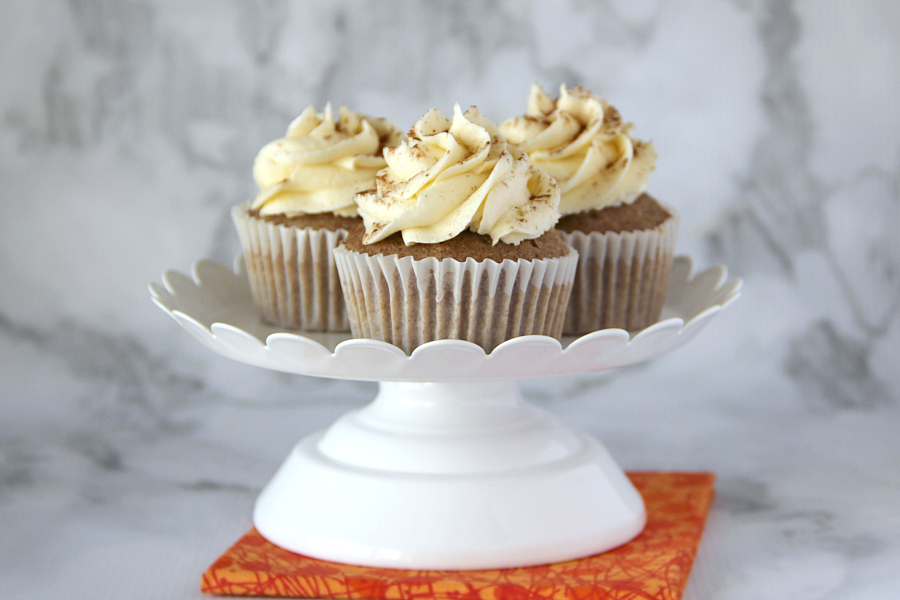 These cupcakes are so easy to throw together and can be made with a box mix if you don't want to use scratch recipe.  Using an adaption of my favorite white cake recipe below or your own scratch recipe is ideal and the best option.  Nothing beats the flavor and moistness of a cake or cupcakes made from scratch.
These pumpkin spice cupcakes are devoured every time I make them.  There is never a crumb left. So turn on your oven and start mixing up these cupcakes for your holiday party or weeknight dessert.
Pumpkin Pie Spiced Cupcakes
Ingredients
2 3/4 cups AP flour
1 1/2 cups, plus 2 tbls sugar
2 tbls pumpkin pie spice
1 tbl baking powder
12 tbls butter, softened
4 large egg whites + 1 large egg
3/4 cup sour cream
1/4 cup water
2 tsps real vanilla extract
Frosting
1/2 cup butter, softened
1/2 cup shortening
1 tsp vanilla extract
2 tbls warm water (2-3)
1 lb confectioners sugar
Directions
Preheat oven to 350F.
Mix all the dry ingredients in a mixing bowl fitted to an electric mixer. Add softened butter and combine on low speed.
Add egg whites, one at a time, then beat mix in whole egg.
Gently stir in sour cream, water, and extracts, beating to keep the mixture fluffy.
Prepare 24 cupcake tins with paper liners. Divide batter evenly and bake at 350F. Bake for 18 minutes, then check every few minutes. Remove from oven and let cool completely.
Meanwhile, beat together butter, shortening, vanilla, and 1 tbsp of warm water until smooth and creamy. Beat in the sugar gradually on a low setting. Scrape sides of bowl as needed.
Mixture will be very thick. After all sugar is incorporated, add 1-2 more tbsp. of warm water and beat at medium/medium-high speed for 1-2 more minutes. Adding more warm water will continue to thin the frosting consistency and bring down the sweetness even more. Add as much as you like to get the appropriate flavor and consistency. Be careful because a little goes a long way.
The frosting can also be made several days in advance and stored in an airtight container in the refrigerator. Bring to room temperature, then mix well before using. Leftovers should be refrigerated.
Frost cupcakes as desired.
Loading nutrition data...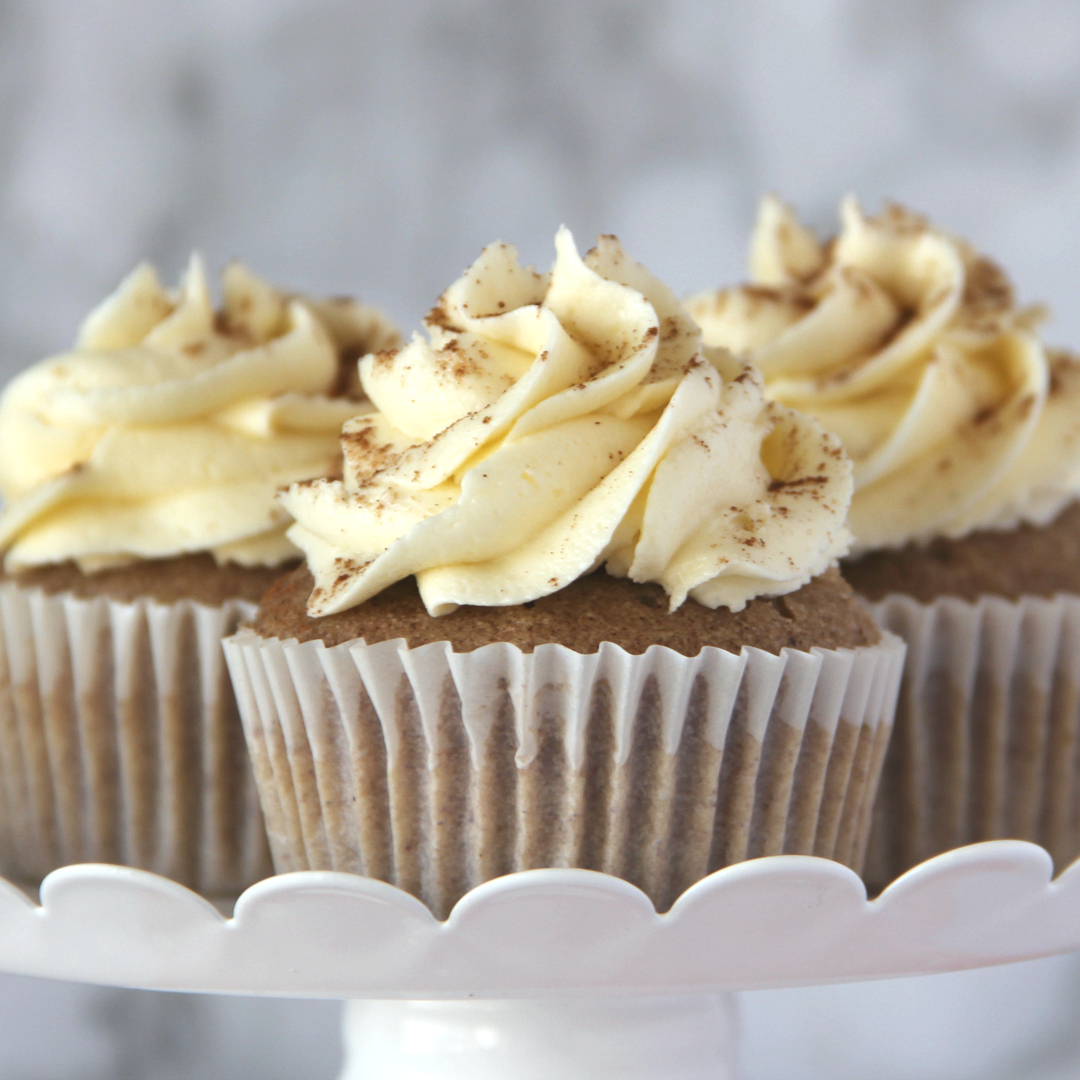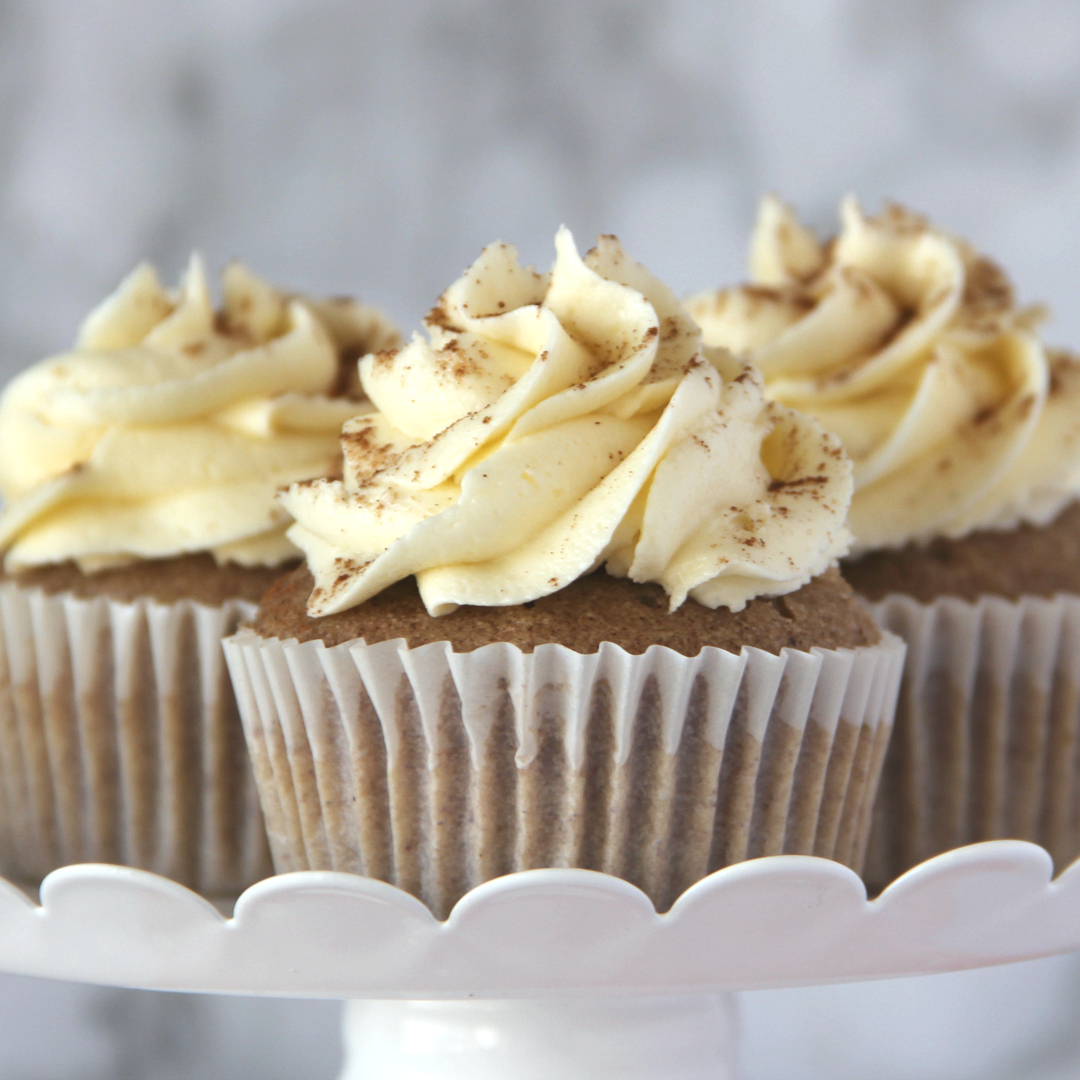 Did you make this recipe?
Leave review!
Don't Miss A Recipe!
And get my Free Slow Cooker Resource Guide! It's full of recipes with 5 or fewer ingredients plus plenty of slow cooker tips!

Plus, you'll get access to my free EXCLUSIVE downloads & printables for newsletter subscribers.