This post may contain affiliate links. Please read my disclosure.
This post is in partnership with Oriental Trading.
My daughter hosted an end of the school year Summertime Pineapple Party for her friends. This is a fun, simple party idea & a perfect way to kickoff summer. They were excited to finish their first year of Jr High with a party. She had just a little help from Oriental Trading and our front yard.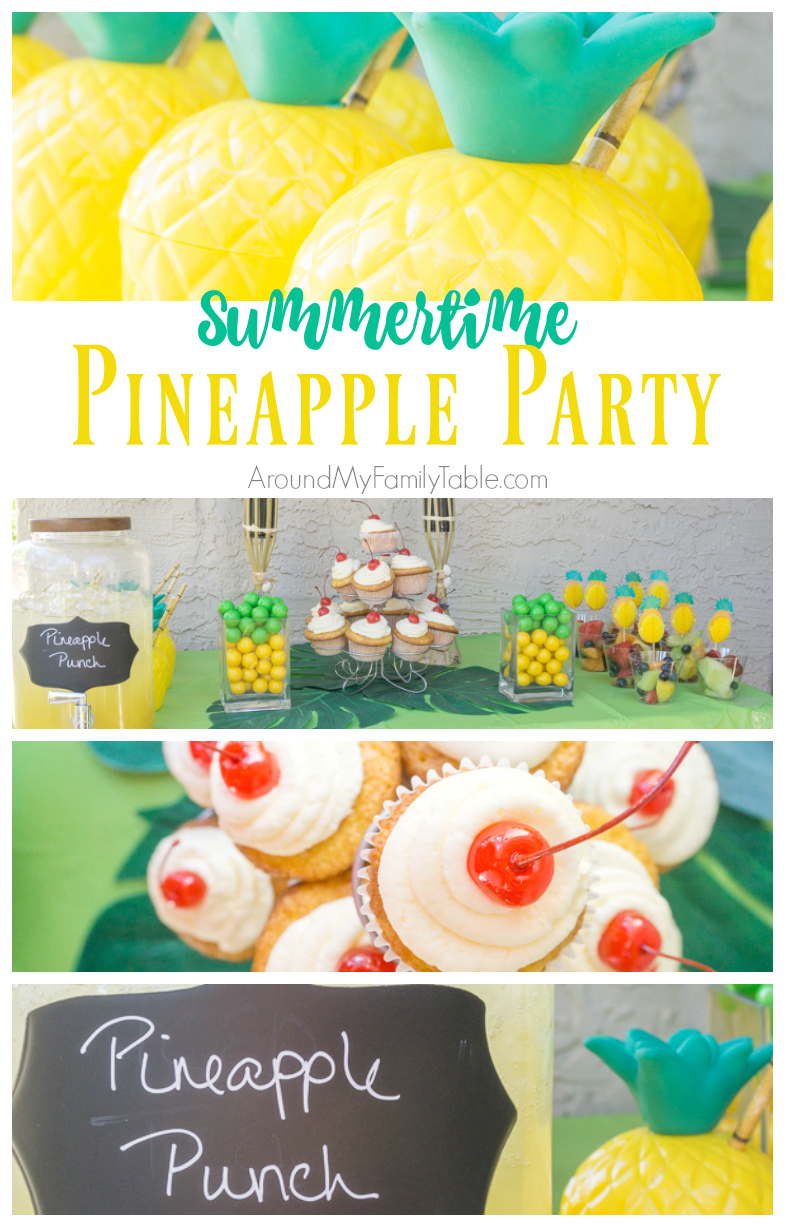 Summertime is the perfect time to hang out with your friends, whether you are 12 or 42 there is just something fun about getting together with a group of your best friends and just having a good time. My daughter planned this party on her own, but I did help a little with the invitations, cupcakes, and transportation to the store. She did all the hard work of setting up for the party and I think she did an amazing job as hostess for her friends. (I hung around for support and a little guidance, but at 12 years old…she was a natural.)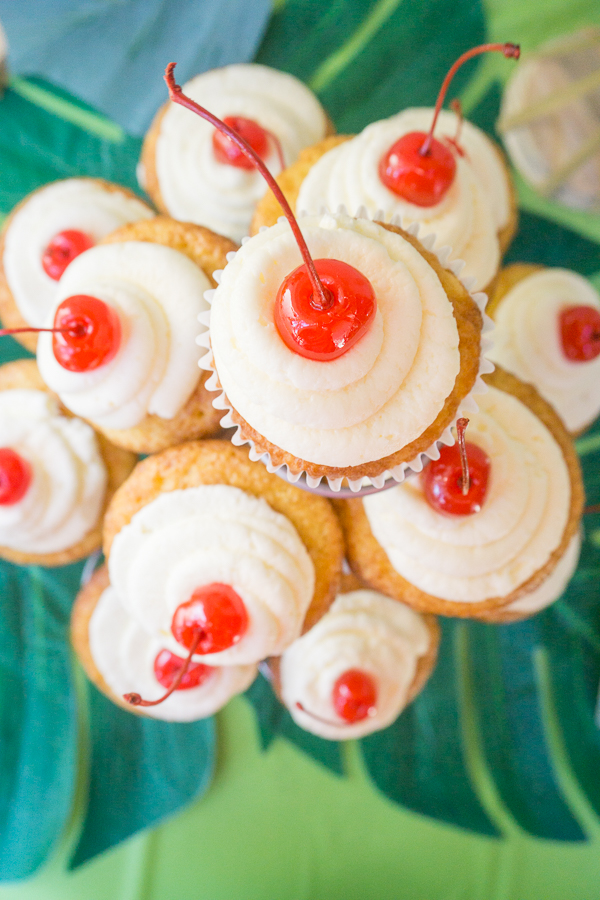 The star of the party were these pineapple cupcakes, basically I added crushed pineapple to my cake batter, frosted with almond buttercream. and added a cherry.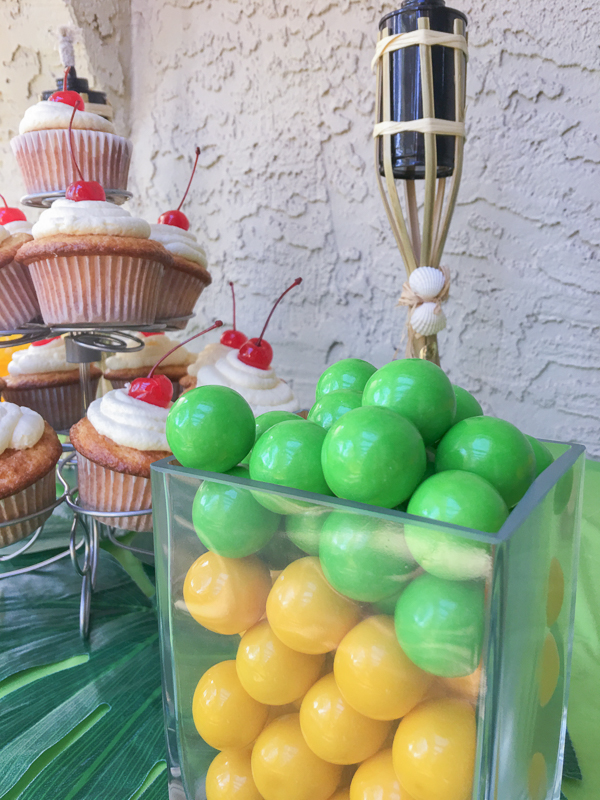 I just love having colored gumballs to the table..they are so pretty, add color, and usually end up as part of the party favor.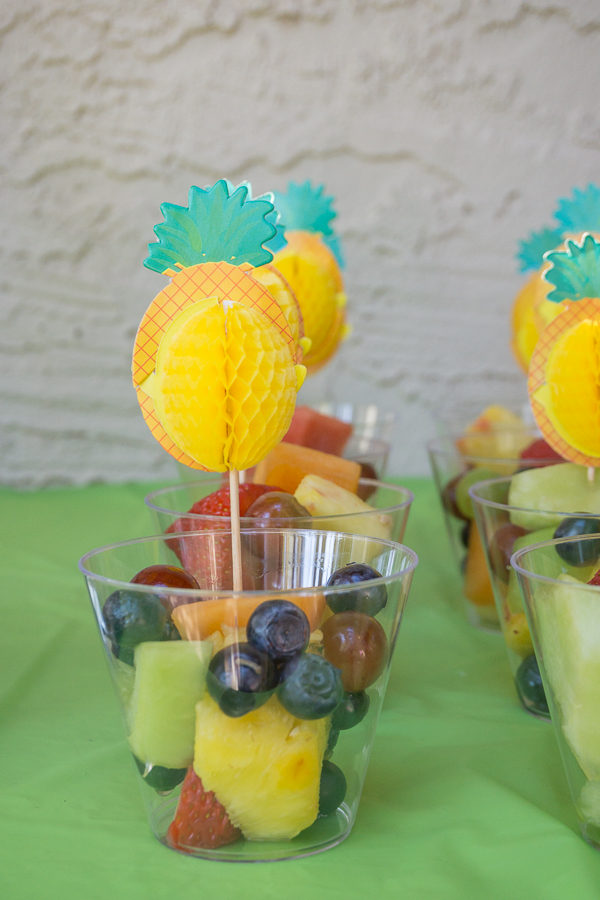 We had cups of chopped up fruit with tons of pineapple of course. I love these clear cups and added these pineapple picks to really make them fun.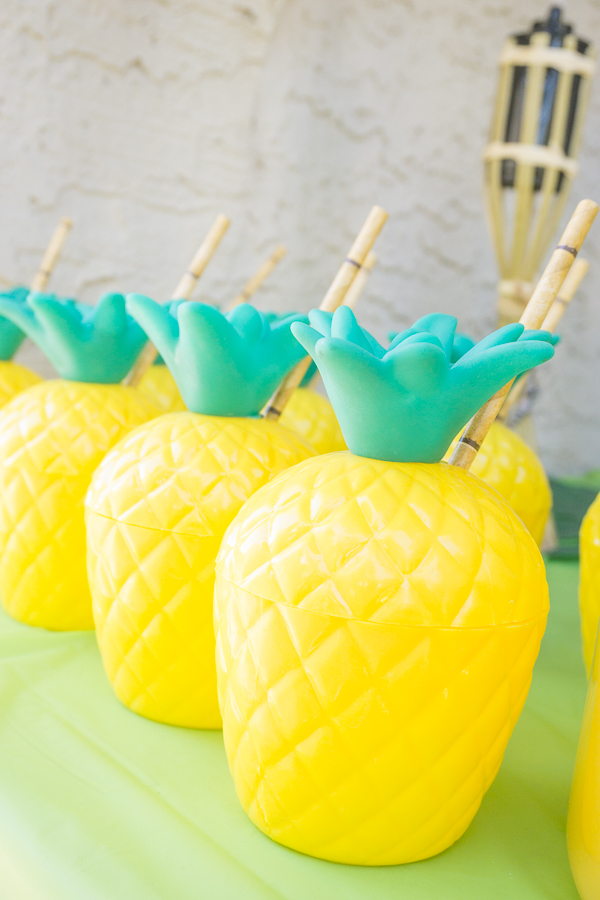 The kids sipped my Famous Pineapple Punch from these Pineapple Cups. The best part…we filled them at the end of the night with the gumballs and everyone took home their cup.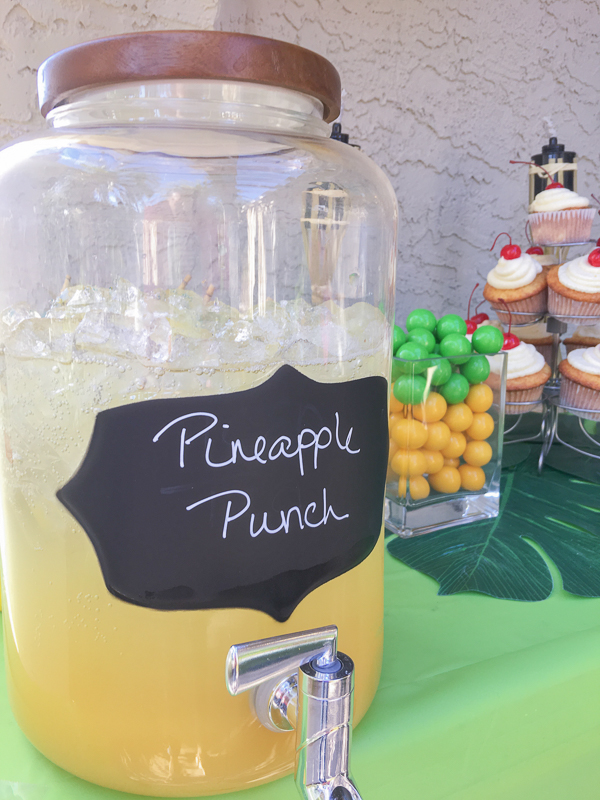 This punch is super simple….a big ol' can of pineapple juice and a 2 liter bottle of Sprite. And ice!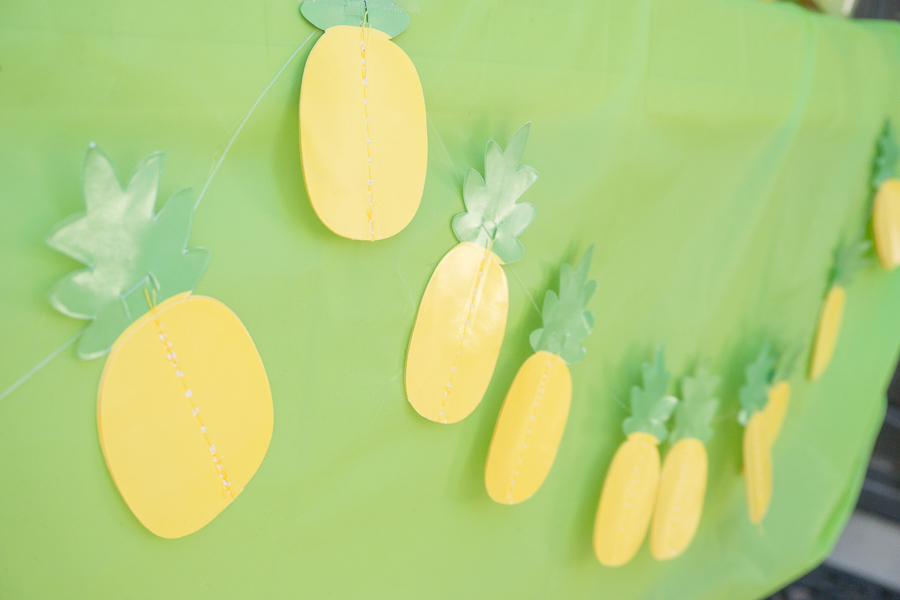 The pineapple garland was a great little addition of color on the green tablecloth we picked up at the store.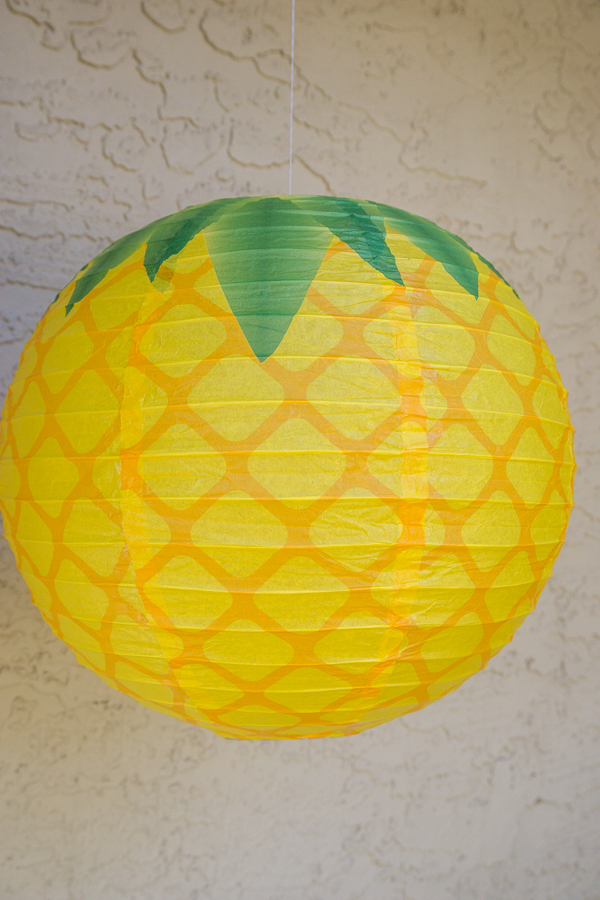 We hung pineapple lanterns around the yard to add to the festivities.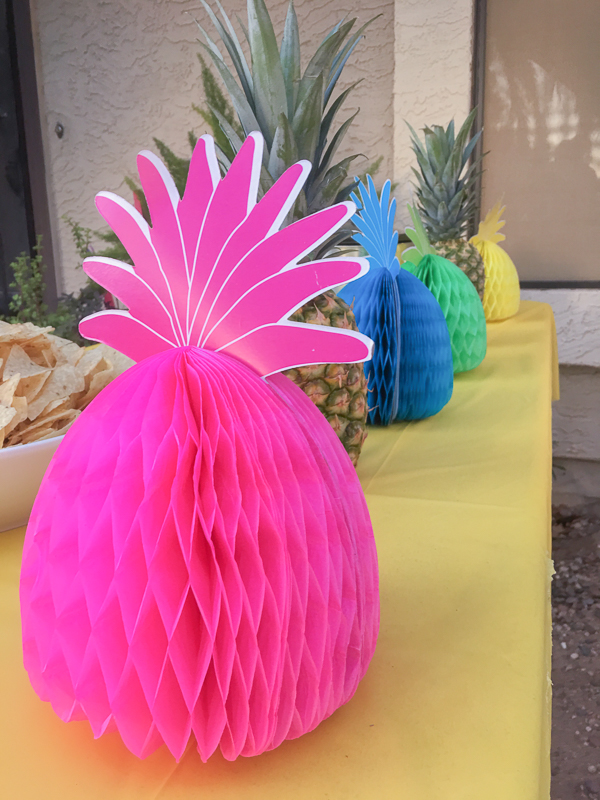 We had a second table with a little nacho bar, which I some how forgot to snap a picture of. We cooked the queso in the slow cooker and kept it warm all night long on the patio. The table was decorated with these tissue pineapple centerpieces and a couple real pineapples.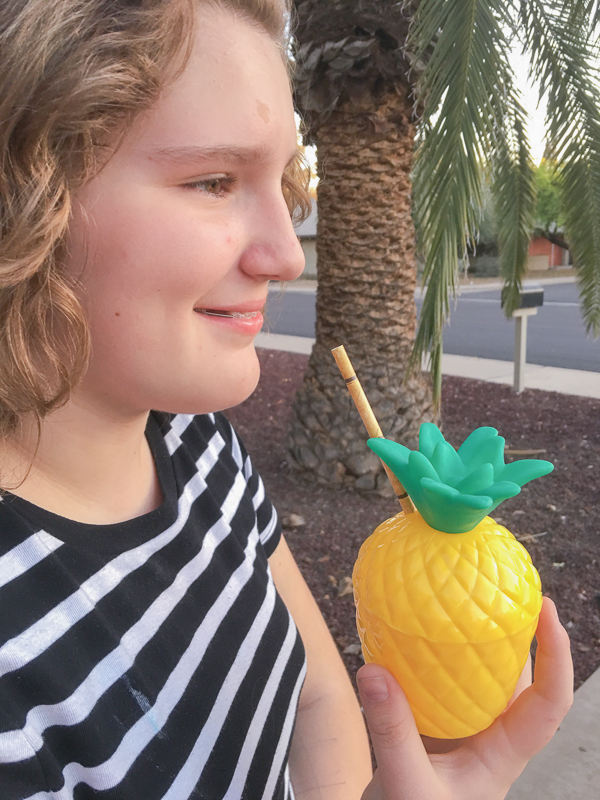 We were supposed to have a backyard movie & water party (umm…we have this cool inflatable water slide that we have use) with all the pineapple fun, but we ended up getting irrigation the same night. So, we moved the party to the front yard with a bonfire.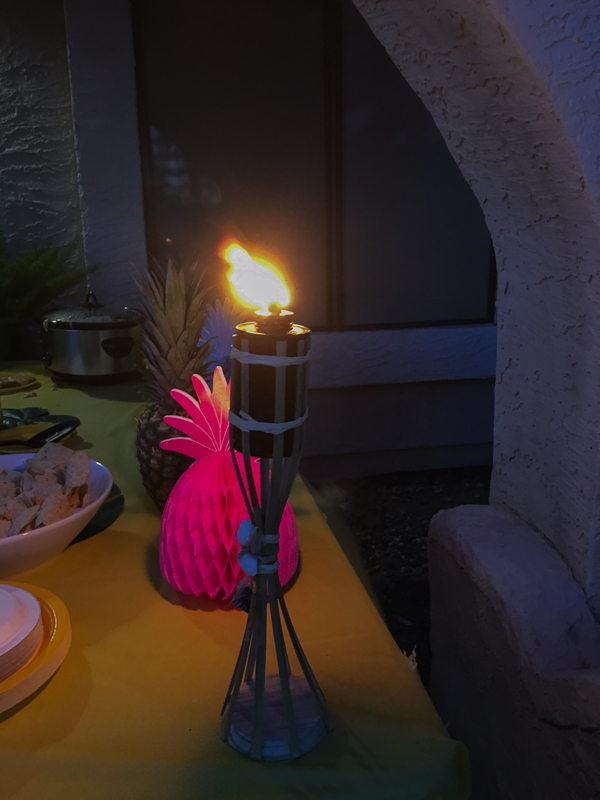 Once the sun went down, we lit the tiki torches and got the movie set up.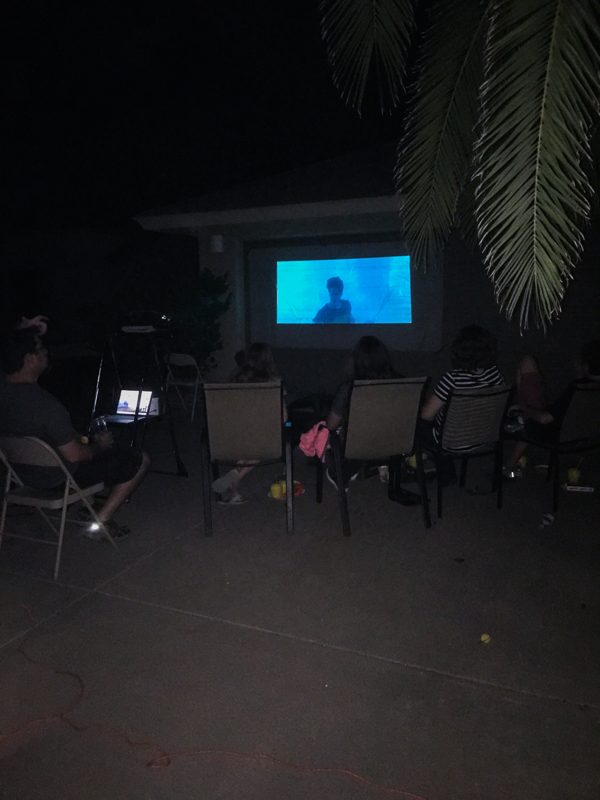 The end of school, beginning of summer was a huge hit. Everyone loved the pineapple themed goodies and decorations. And what Jr High kid doesn't love a good movie.