This post may contain affiliate links. Please read my disclosure.
I made this Sweet Potato and Turkey Hash using up our Thanksgiving leftovers (but it would also work with Christmas leftovers too). A bonus is that this recipe also works as a breakfast, lunch, or supper! Oh that's right….turkey day leftovers that will blow your socks off!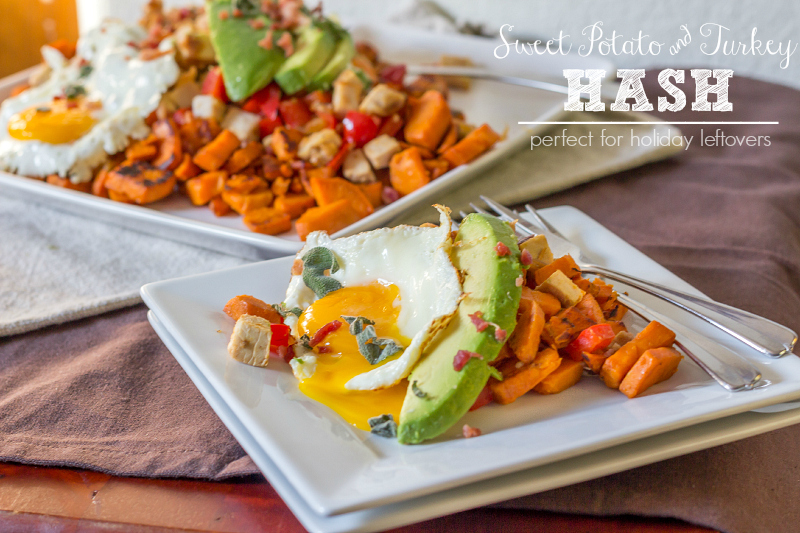 I love creating entirely new recipes using leftovers! It makes the leftovers not seem too much like leftovers.
We love hash over here…pretty much every meat has been turned into some form of hash over the last couple years. I think it could quite possibly be one of the world's best meals.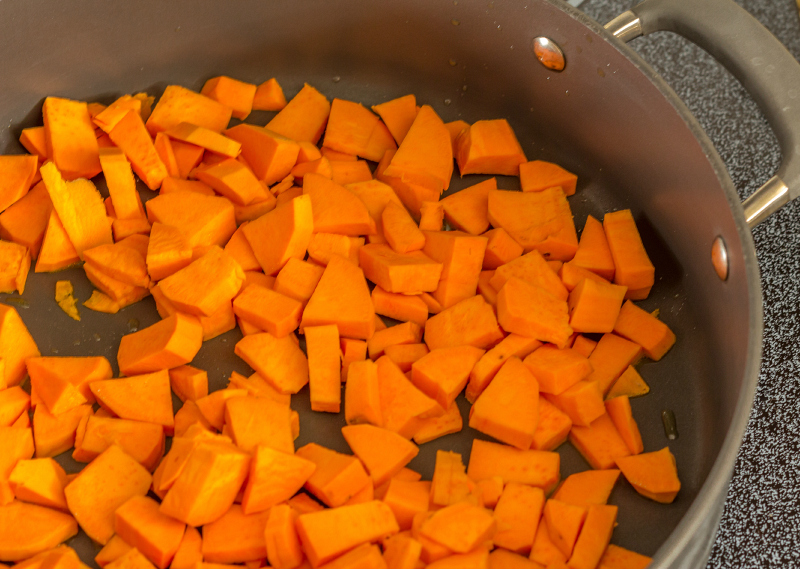 Sweet Potatoes…check!
Peppers, Onions, Garlic..Check!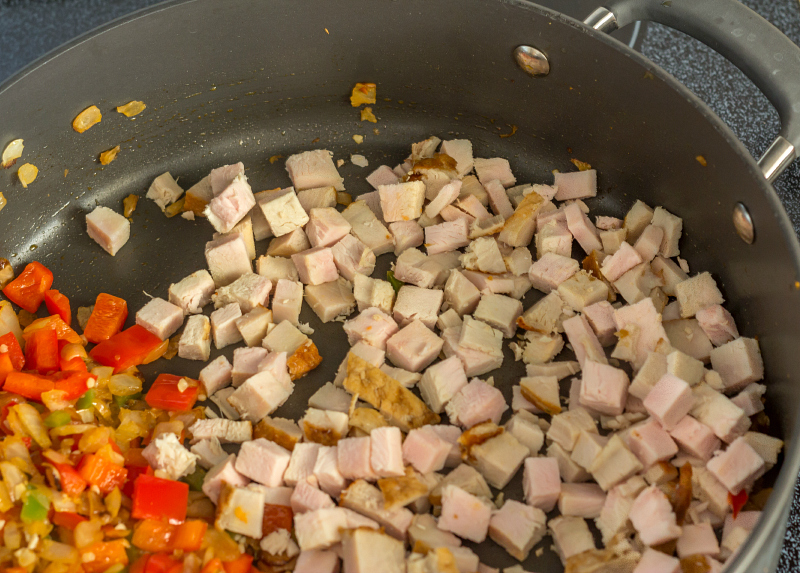 Meat…check!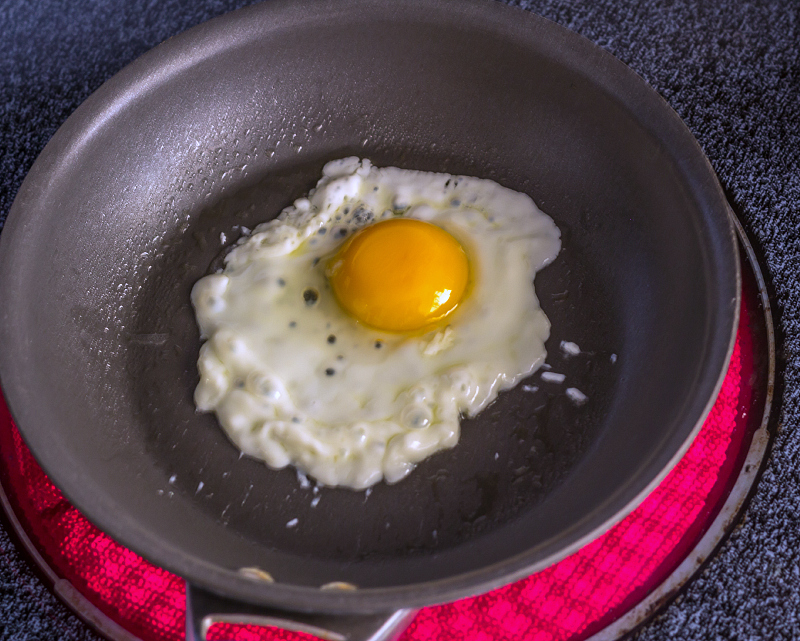 Fried egg on top….Check!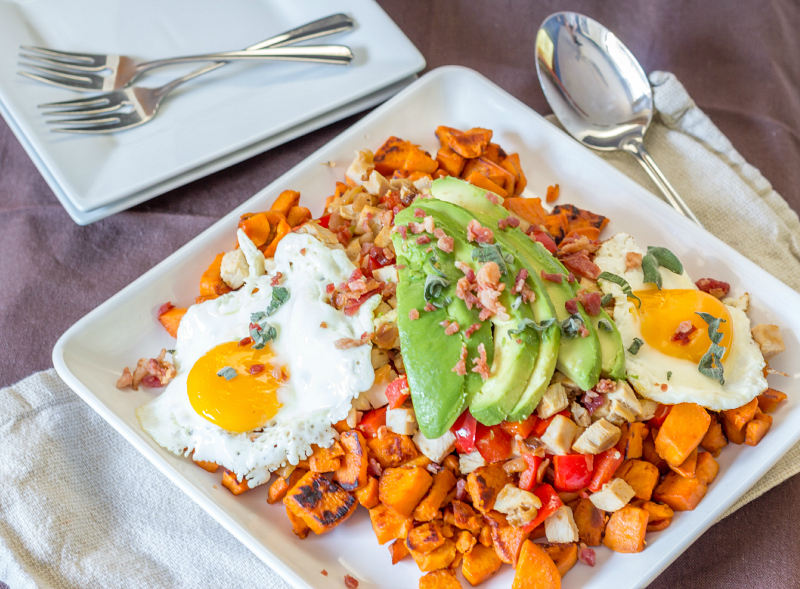 Perfection!
Seriously…I could eat hash every weekend and not get tired of it. Imagine leftover brisket, leftover corned beef, leftover ham, leftover carne asada…the possibilities are endless!
Looking for more Sweet Potato Recipes? I've got a bunch of Easy Sweet Potato Recipes <—- click for more!
Or learn how to bake restaurant style sweet potatoes!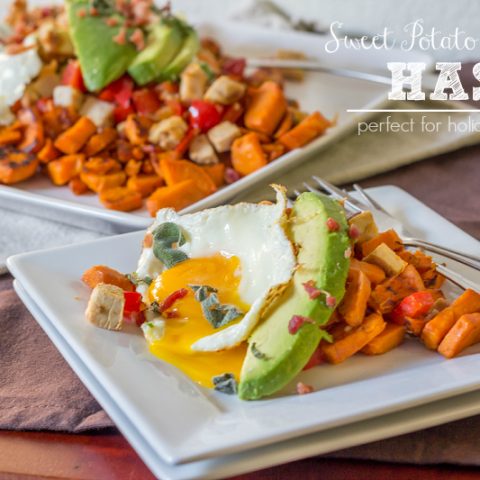 Sweet Potato and Turkey Hash
Sweet potato and turkey hash is the perfect meal to make with leftover turkey and sweet potatoes! Great for breakfast, brunch, or dinner. Best thing is, it's a 15-minute supper!
Ingredients
2 leftover sweet potatoes, diced
2 cups leftover turkey, diced
1/2 onion, diced
1 bell pepper, diced
2 cloves garlic, finely minced
1/2 jalapeno, finely minced
4 fried eggs (1 per person)
1/2 tsp ground sage
1/4 tsp dried thyme
2 tbsp olive oil
salt & pepper to taste
avocado and bacon crumbles, optional
Instructions
Heat about 1 tbsp of garlic olive oil in a large pan over medium high heat. Add cubed sweet potatoes and let cook for 1-2 minutes without turning so that the outsides edges crisp up. Stir and repeat until potatoes are crisp on all sides. Remove from pan.
Add another 1 tbsp of garlic olive oil to pan and add pepper, onion, and jalapeno, cooking until translucent (about 3-4 minutes), then add garlic. Cook for one minute and push onion/peppers aside and add turkey. Heat for 1-2 minutes then add sage and thyme.
Spray a small pan with non-stick cooking spray and heat over medium heat for a minute before gently cracking over pan. Cook gently over medium heat for 2 minutes and then flip to cook other side 1 minute if desired.
©Around My Family Table
Nutrition Information:
Yield:

4
Serving Size:

1
Amount Per Serving:
Calories:

449
Total Fat:

27g
Saturated Fat:

6g
Trans Fat:

0g
Unsaturated Fat:

19g
Cholesterol:

267mg
Sodium:

408mg
Carbohydrates:

21g
Fiber:

5g
Sugar:

6g
Protein:

31g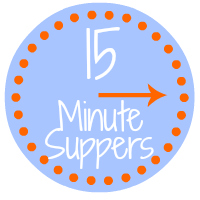 I hope you had a wonderful Thanksgiving, but I bet you probably have a ton of leftovers. That's why today, the #15MinuteSuppers bloggers are bringing you some tasty leftover ideas! Most likely you spent all day cooking yesterday, so take a break today and give one of these a try.
Follow 15 Minute Suppers on Facebook | Twitter | Instagram | Pinterest
and look for the #15MinuteSuppers hashtag too
Check out these scrumptious Thanksgiving leftovers and they only take 15 minutes:
Grandma's Turkey Soup from How To This And That
Turkey-Cranberry Panini from Better in Bulk
Sweet Potato & Turkey Hash from Around My Family Table
Mini Shell Pasta with Minced Meat from Food 4 Little Ones
Cheesy Turkey and Rice from Monzanita's
If you are a blogger and you'd like more info, please check out the 15 Minute Suppers website or ask to join the Facebook group to participate on Fridays…we'd love to have you join us.