You can make up this easy Pumpkin Pie Spice Recipe in small batches (or big ones) from spices you probably already have on hand. Don't get caught without Pumpkin Pie Spice this holiday season.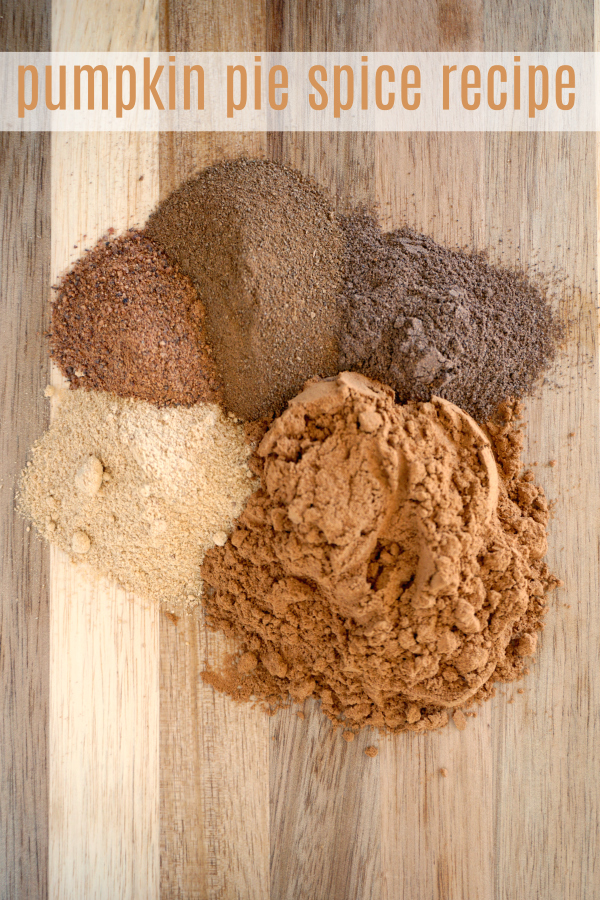 If you are anything like me I can go through a ton of sugar, flour, and pumpkin pie spice from October through December….plus there is always a random day in the middle of the year when I get a craving. There is always a day or two when I go to make my favorite pumpkin cookies and I'm completely…100%…out of pumpkin pie spice.  URGH!  I used to get mad and run to the store, but I knew there had to be a better way.
I love making my own blends, like my Homemade Chili Mix, but for some reason never tried making an easy pumpkin pie spice recipe until last year.  I can't believe how simple it was to recreate that flavor and I already had everything I needed in my pantry.
Whether you love making your spice blends or you have a Pumpkin Pie Spice emergency and you need a copycat recipe…you'll love how simple this one is. I don't like buying speciality blends because I never use it all before they expire and yes they do expire. They don't go bad, per se, but they do lose their potency.

I'd much rather take 5 minutes and make up a small batch with the spices I already have at home then buy a ton of speciality spice blends. I can't recommend this easy Pumpkin Pie Spice recipe enough.  I, honestly, prefer this flavor than store bought.
The best part of making your own spice blend…you can use the best quality ingredients to create  an amazing spice.  Use non-irradiated, organic, your favorite brand…the sky's the limit.
Looking for some easy pumpkin recipes to try this spice mix in???  Here are some of my favorites:
Pumpkin Pie Spiced Popcorn Balls
I'm dying to know what other delicious fall treats do you use Pumpkin Pie Spice in? Cookies? Pies? Breakfasts? You can use this homemade recipe one for one in any recipe that calls for Pumpkin Pie Spice! Enjoy.
Pumpkin Pie Spice
Ingredients
3 tablespoons ground cinnamon
2 teaspoons ground ginger
1 1/2 teaspoons ground nutmeg
1 1/2 teaspoons ground allspice
1 1/2 teaspoons ground cloves
Directions
Put everything into a small mason jar, shake to combine, and use 1:1 as you would use store bought Pumpkin Pie Spice. Store with a tight lid, in a cool dark pantry for up to 6 months.
Loading nutrition data...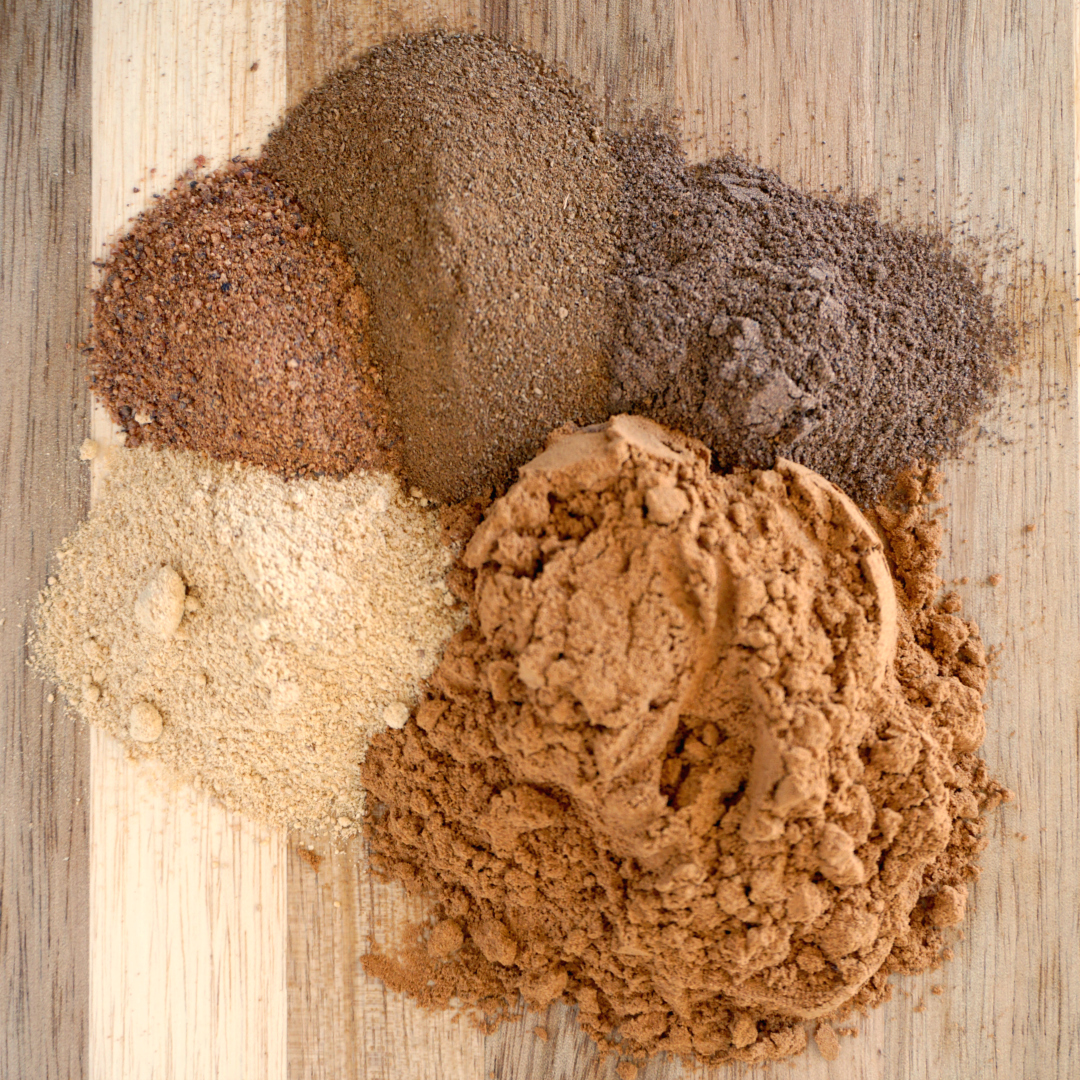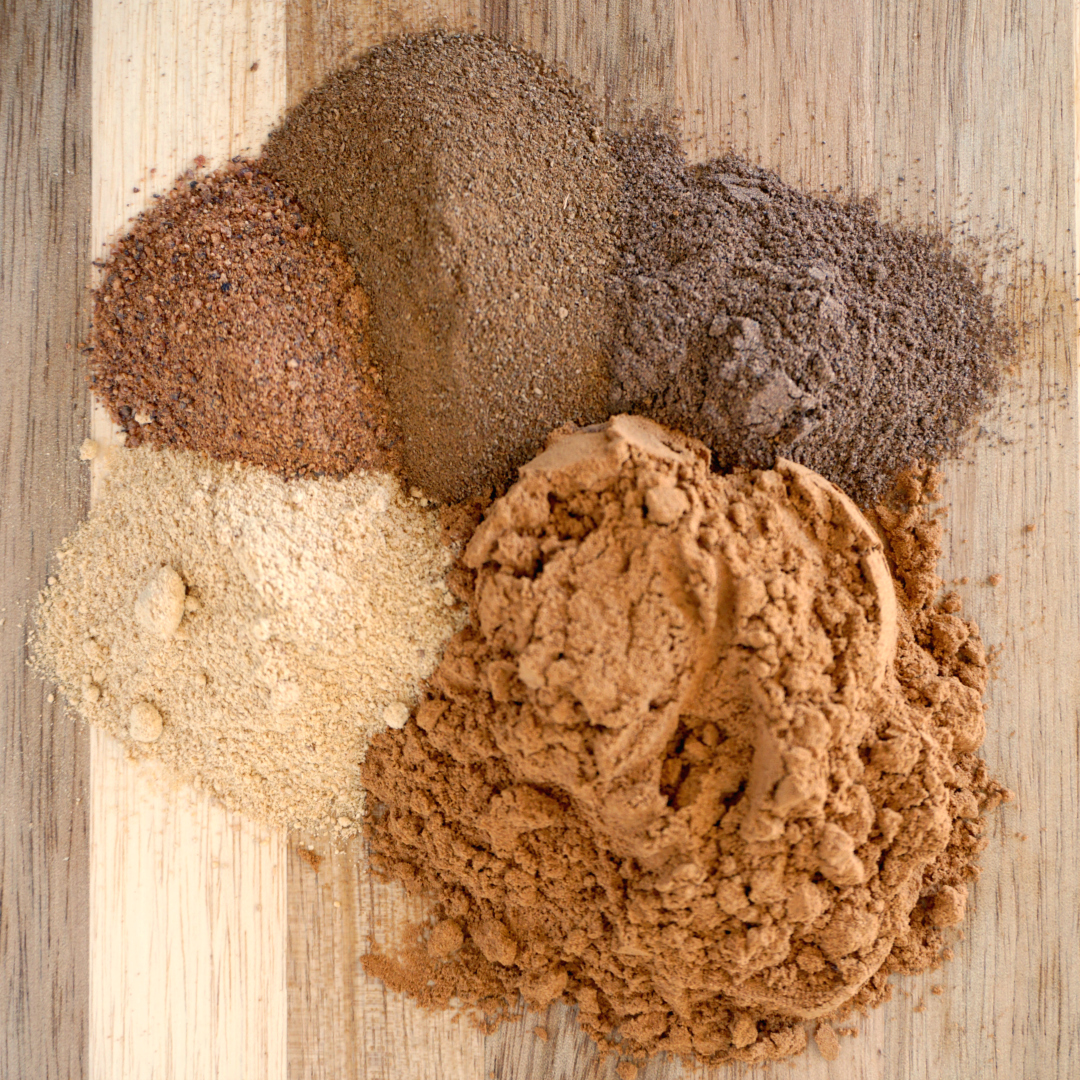 Did you make this recipe?
Leave review!
Join my Weekly Newsletter
And get my Free Slow Cooker Resource Guide! It's full of recipes with 5 or fewer ingredients plus plenty of slow cooker tips!

Plus, you'll get access to my free EXCLUSIVE downloads & printables for newsletter subscribers.