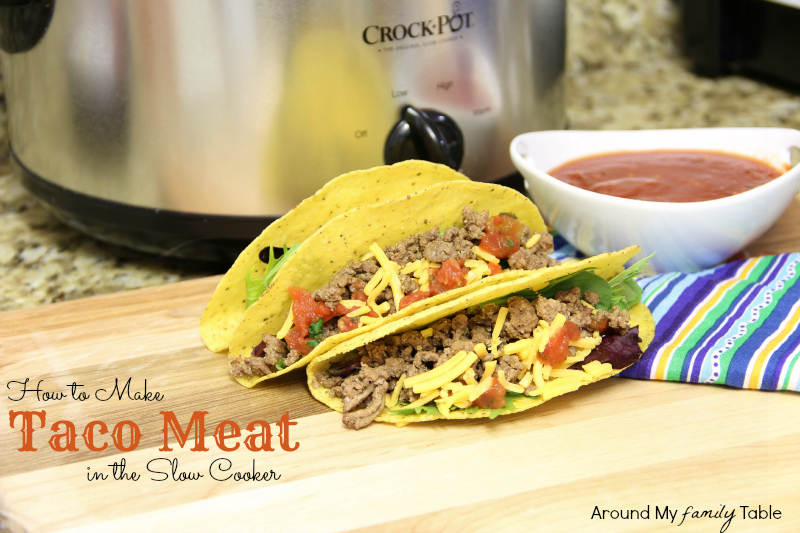 Yes, I said…you can make your taco meat in the slow cooker.  It's so nice to have it going and have everything ready before the supper hour (ahem…during nap time is the perfect time to get this all done).  This is especially convenient on those busy nights when everyone has to eat at different times….or when I don't get home until it's time to eat and I really don't want to have to think about getting supper to the table.
I love using my own taco seasoning mix (it's cheaper, tastes better, and I know exactly what's in it), but you can easily use those little packets from the spice aisle.
I usually make this double recipe or even more.  Why not?!?!? It's so easy and then you can freeze the leftovers in zip top baggies in the amounts that your family will use it for easy meals in the future.  You could also just cook the meat (without seasoning) in the slow cooker, strain, freeze for plain cooked beef to use in any recipe.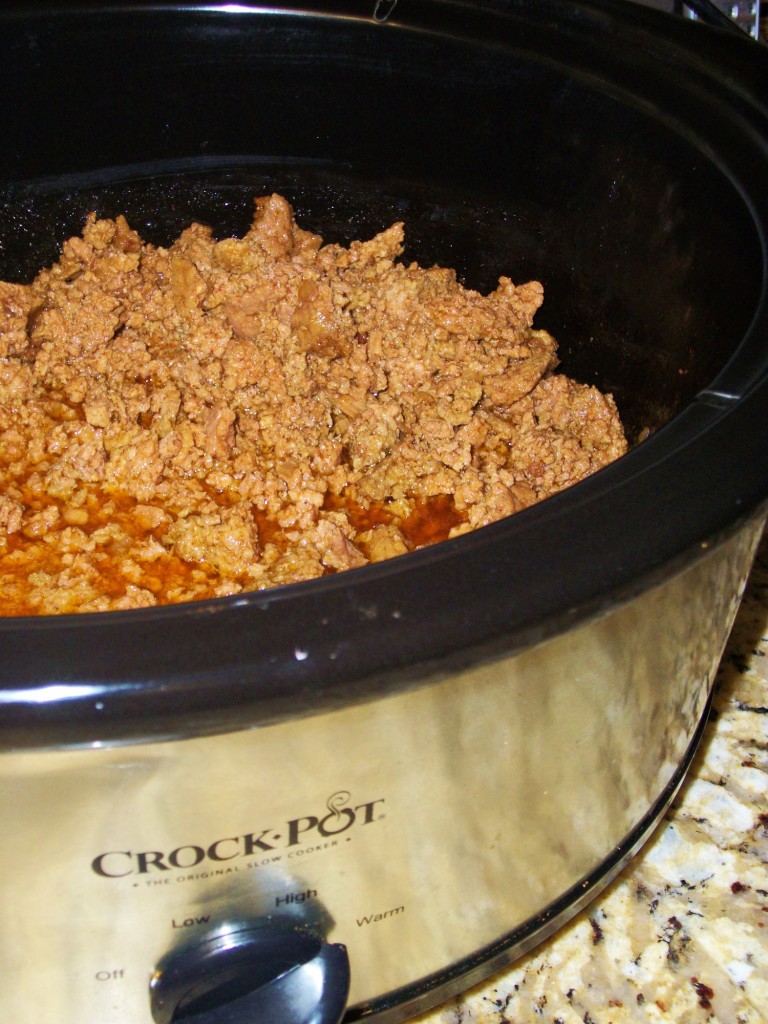 Wendy O'Neal
Yields 8
Slow Cooker Taco Meat
Yes, I said...you can make your taco meat in the slow cooker.
5 minPrep Time
6 hrCook Time
6 hr, 5 Total Time
Around lunchtime, add all ingredients to slow cooker (my meat is usually frozen when I add it). Cook on high for several hours, give the meat a stir and break it up occasionally. Turn to low after the meat looks like it is mostly cooked (you probably don't have to, but I worry about it burning).
The taco meat will look really soupy. That's okay, just strain it before serving. Part of it is the fat, part of it is a little extra moisture from the water. To strain, put a colander over a bowl or in the sink and dump in the meat.
http://www.aroundmyfamilytable.com/slow-cooker-taco-meat/


Other Recipes You Might Enjoy....