This post may contain affiliate links. Please read my disclosure.
The 4th of July is one of my favorite holidays. I just love the colors and of course summertime is the best. So, it's no surprise that I go into full party mode with these 4th of July Party decoration and food ideas.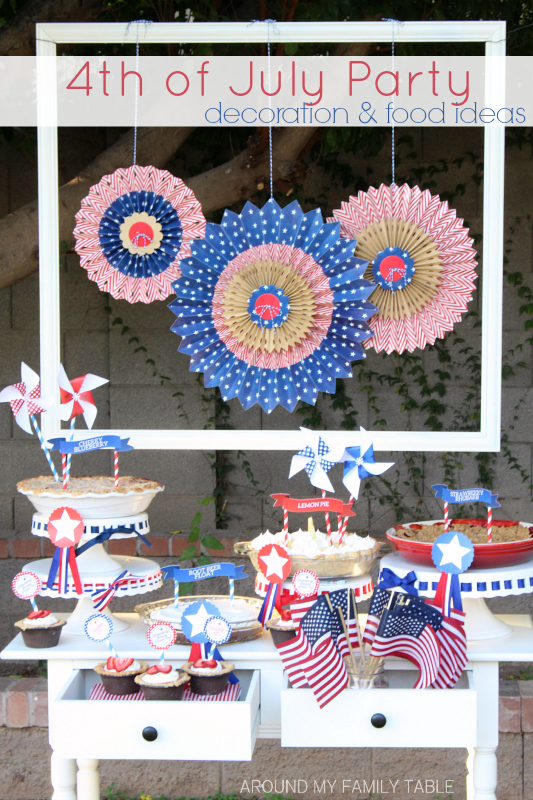 4th of July Party Decoration and Food Ideas
Some friends and I thought it would be fun to get together for a ladies evening and have nice night out. Of course, we all love to cook, craft, and decorate so we planned this little party as a 4th of July celebration. I'm so excited to share all the amazing 4th of July party decoration and food ideas with y'all.
Everything turned out so beautiful and for summer in Arizona, the evening was mild. I think it was only in the 90's. Trust me…that is good for a summer evening. Usually summer evenings in Arizona are still well into the 110's.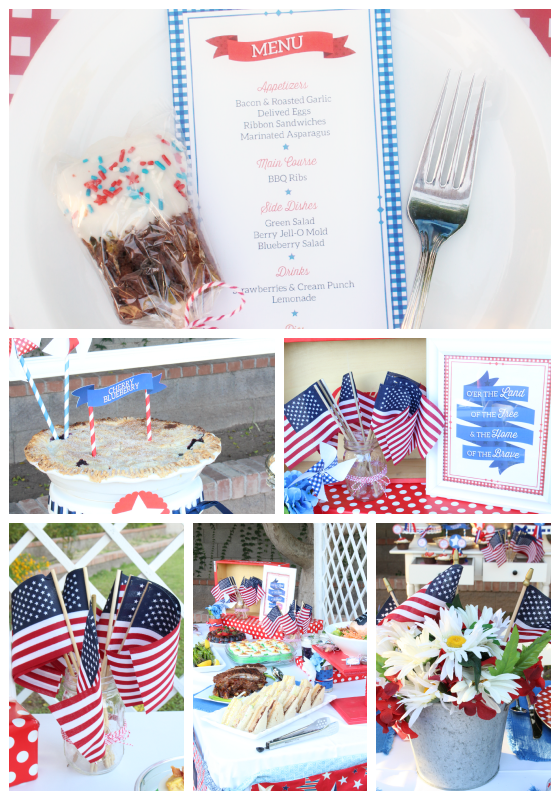 4th of July BBQ Food Ideas
We each brought our favorite recipes for this 4th of July BBQ. I love tasting what everyone serves for their parties, it really makes potlucks special. I always find a new favorite recipe, don't you??? I used to be shy about asking for the recipes of the food I loved, but not any more. In fact…I got all the recipes for y'all from this little party.
When planning our party, we thought it would be fun to share our favorite pie with each other, so our dessert table was filled with all sorts of yummy pies. Seriously…there was so much food that it was truly a night of fun, food, and friends!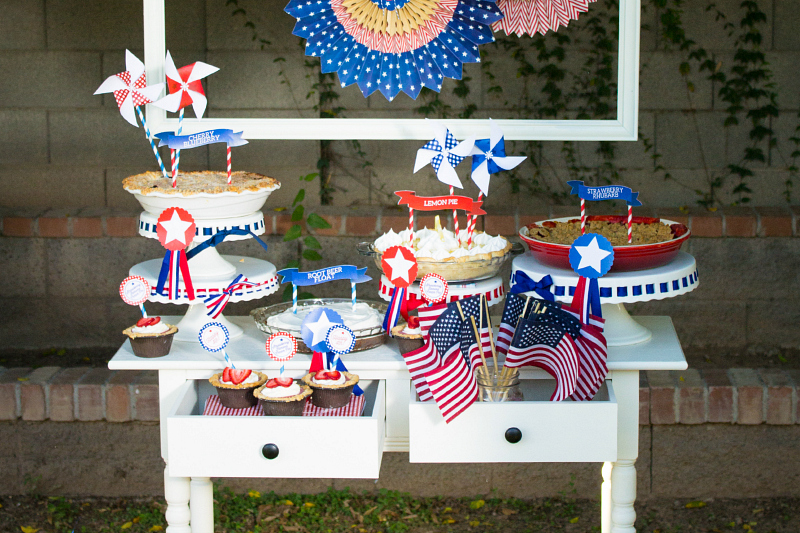 4th of July Party Food
Thanks to wonderful friends Liz (from Liz on Call), Julie (from Bread, Booze, Bacon), Laura (from Pink Cake Plate), and Erin (from Printable Crush). Check out all the party projects and recipes…trust me…everything was delicious!
4th of July Food
4th of July Crafts
There ya have it. A ton of delicious 4th of July BBQ recipes and decoration ideas for your next party. What are you going to make first?