This post may contain affiliate links. Please read my disclosure.
I've been making this Cherry Blueberry Pie for over 15 years and it is, by far, my favorite summer pie. It's amazingly simple and the cherry blueberry combo is scrumptious!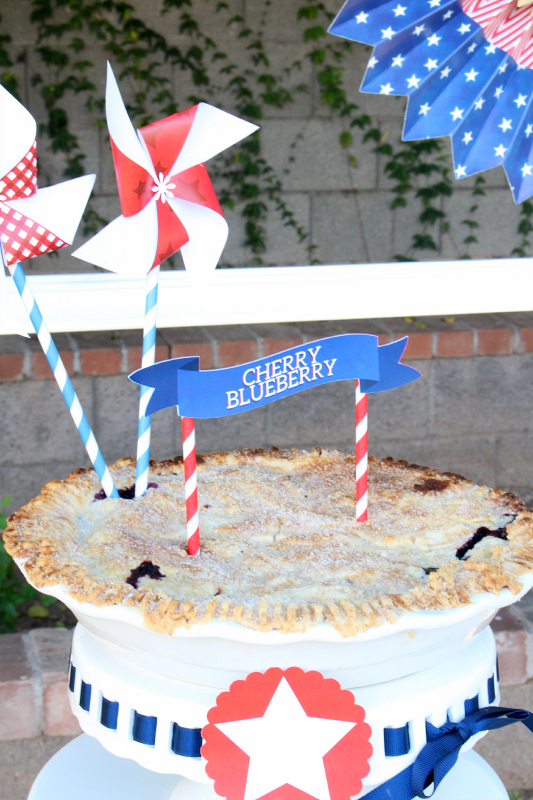 Cherry Blueberry Pie
Fresh blueberries and a can of cherry pie filling are pretty much all you need to create the filling…it's so simple. Yes, I've made this from fresh cherries and pitted every single one, but for this blueberry and cherry pie I prefer the pie filling.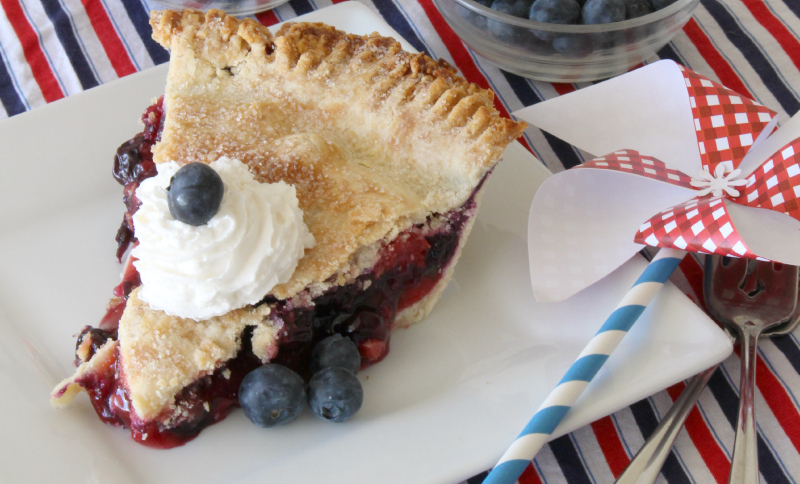 This cherry and blueberry pie is a little sweet and a little tart, but it all works well. I may have eaten half this pie all by myself…..it's divine! I even had a slice for breakfast one day, don't judge! I say it has fruit and a grain, so why not.
Just because it's filled with tons of sugary goodness doesn't mean I can't have a little slice…after all a doughnut has a ton of sugar too. Are you with me? Come on, I can't be the only one.
You might not admit that you sneak a slice for breakfast…but I know you want too.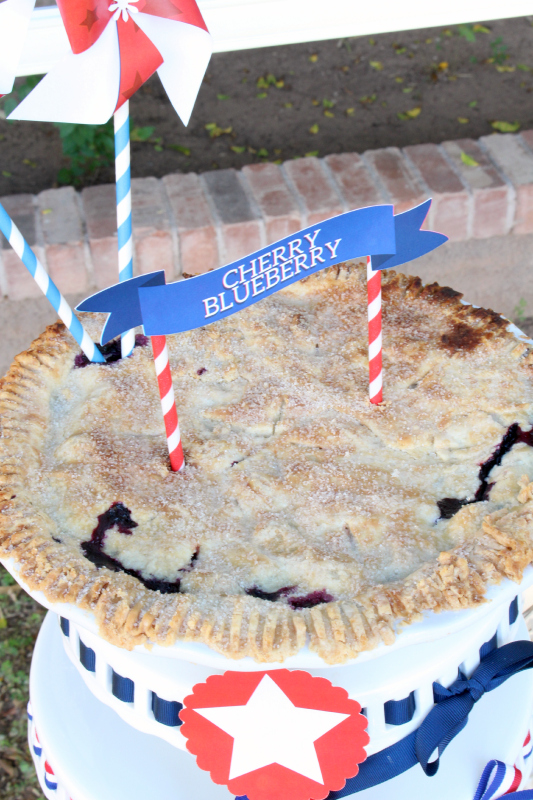 Strawberry Blueberry Cherry Pie
Turn this cherry blueberry pie recipe into a strawberry blueberry cherry pie. Now that would be really good too. Just add in a cup of washed and dried sliced fresh strawberries with other fruit and continue with the recipe! YUM! Feel free to mix and match summer berries in this recipe…they would all work great. Use what's on sale or what you have on hand for simple summer berry pie.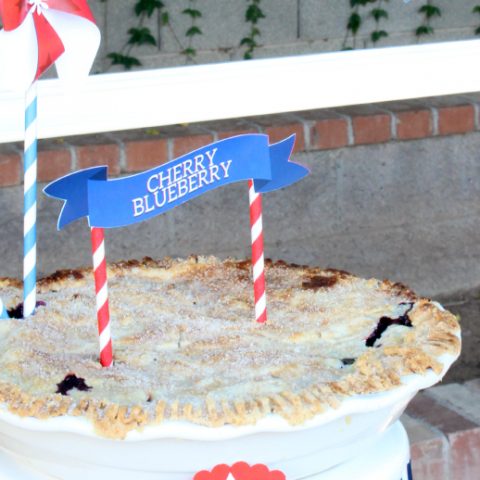 Cherry Blueberry Pie
I've been making this Cherry Blueberry Pie for over 15 years and it is, by far, my favorite summer pie. It's simple & cherry blueberry combo is scrumptious!
Ingredients
1 recipe for a double pie crust (your favorite recipe, my gluten free version, or store bought in the fridge case)
1 can cherry pie filling (21oz)
1 pint blueberries, washed, drained, and dried
1/2 cup sugar
2 tbls cornstarch
1/4 tsp cinnamon
2-3 tbls coarse sugar
Instructions
Heat oven to 425F. Prepare pie dough as directed in recipe (or on package) for a 2 crust pie using a 9-inch pie plate.
In a large bowl, combine cherry pie filling, blueberries, sugar, cornstarch, and cinnamon. Spoon into prepared pan. Top with a second piece of dough and crimp edges to seal in the filling.
Lightly brush top with water and then sprinkle with coarse sugar. Cover the edges of pie with foil. Bake for 45-50 minutes until pie is golden brown, removing foil during the last 10 minutes of baking.
Cool 2 hours before serving.
Nutrition Information:
Amount Per Serving:
Calories:

306
Total Fat:

7g
Saturated Fat:

3g
Sodium:

131mg
Carbohydrates:

59g
Fiber:

2g
Sugar:

20g
Protein:

1g
4th of July Recipes
4th of July Party Menu Essentials
Red, White, and Blue Cider
No Bake Strawberry Pie
Patriotic Fruit Kabobs
Patriotic Berry & Fruit Platter
Red, White, & Blue Layered Drinks
Popsicle Rockets
4th of July Party Decor & Food Ideas
Red, White, & Blue Fudge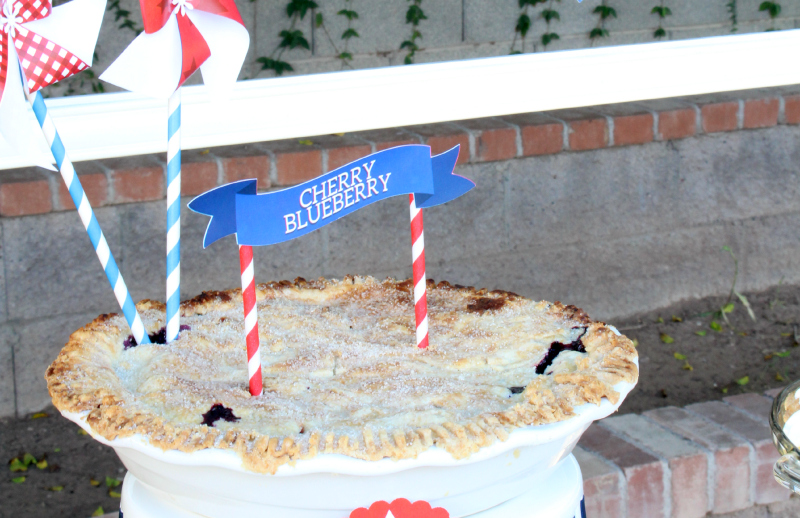 updated 6/16/18