This post may contain affiliate links. Please read my disclosure.
Dressing or Stuffing? Stuffing or Dressing? Which do you like? Do you even know the difference? They are essentially the same exact thing….except stuffing is "stuffed" into the bird and cooked there, while dressing is cooked in a pan. I can't stand stuffing….Hubbyman doesn't really care for dressing. It was a rough few years of marriage trying to decide which one to have.
Luckily, many years ago, we visited friends for Thanksgiving. They made the most wonderful spread of food and totally different than what we normally made. Our feud ended that day when we both fell in love with this dressing! I've changed it just a little over the years and it gets rave reviews every time I make it.
Apple Sausage Dressing
1 lb. sausage links, diced
1 package bacon, diced
1 lg onion, chopped
1 clove garlic, minced
1 cup celery, chopped
1/2 lb. mushrooms, sliced
2 apples, diced & cored (peel on, leaving the peel on keeps the apple from breaking down)
1/4 cup dried parsley
1 tsp dried sage
1 tsp dried thyme
1 lb. bread cubes (1 package)*
2-3 cups chicken broth
Salt & pepper to taste
Preheat oven to 350.
Brown sausage in a large skillet until no longer pink. Remove from pan and add in bacon. Cook until completely crisp (it won't "crisp" up any more than what it is here). Remove from pan.
Drain off a little of the bacon fat, leaving about 2 tbls. Add onion, celery, mushrooms, apples, and garlic to the pan to saute. Add parsley, sage, and thyme. Continue sauteing until vegetables are tender.
When everything is cooked, add sausage, bacon, and vegetable mix to a large tin foil turkey roaster. Mix in bread cubes. Slowly add in broth. Mix well to ensure everything is well coated and moist. Cover with foil and cook for about 1 hour.
Make a day ahead, only bake for 30 minutes and refrigerate. On day of serving, cook for about 1 hour to heat through.
*Unseasoned works best if you can find it, but the seasoned bread cubes work too!
Never worry about dinner again....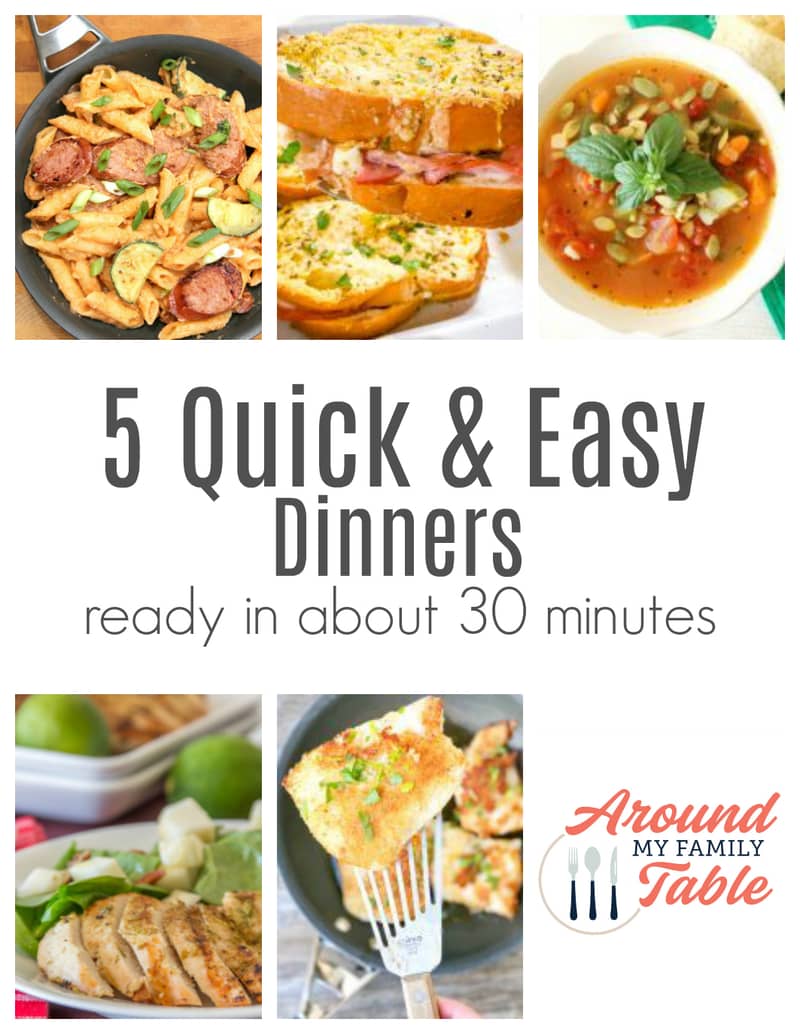 Subscribe to get my 5 favorite Quick & Easy dinner recipes and FREE weekly meal plans