How cool are these creepy Halloween Eyeball Cookies? These creepy eye cookies are super easy to make because you just start off with vanilla wafers and white chocolate. A little icing and decoration and they are ready for your little trick-or-treaters to enjoy.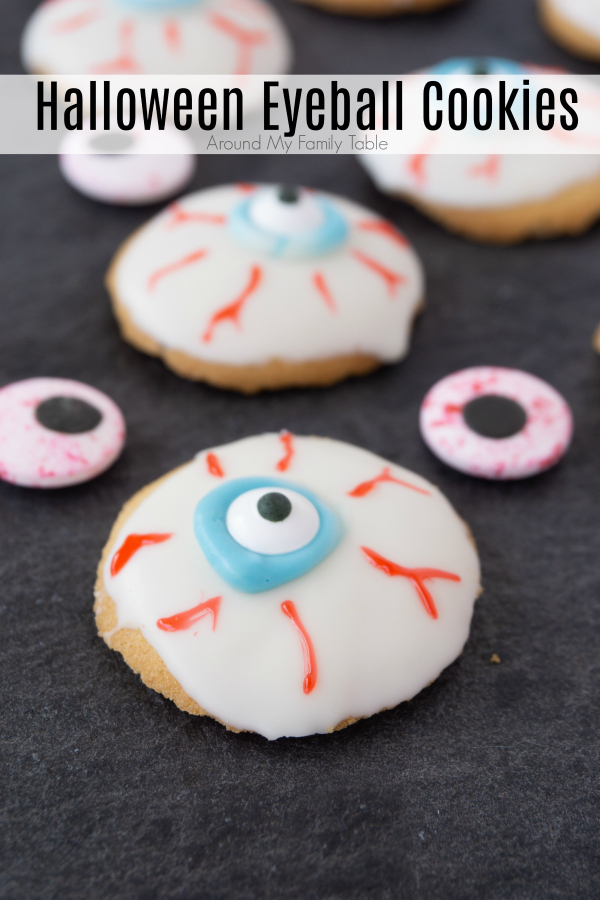 Scary Eyeball Cookies
Halloween is such a fun holiday and I just can't get enough of this scary halloween cookie recipe. Just like my spider web cookies, these creepy cookie eyes are a snap to make. My kids loved helping out and making their own. The cookies have a few embellishments so they stand out, and you just can't help yourself from holding them up to your own eyes. I saw the little eyeball candies and thought they would be awesome to play around with.  I used the white candy melts here, and my favorite gel dyes. The tubes of frosting made easy work for the iris and to stick the candy eyes on. I used blue, but you could pick any color you desired.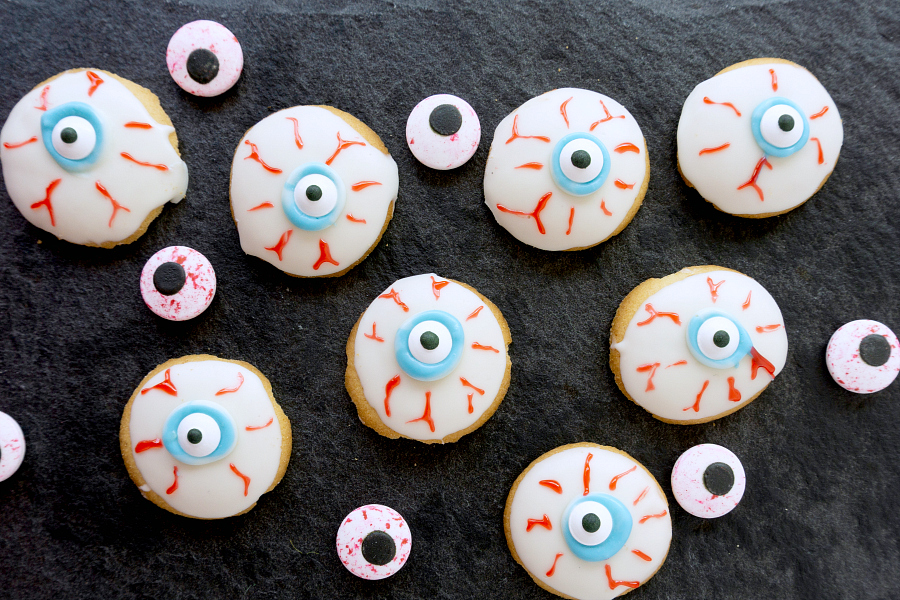 Have you seen any of my other fun Halloween treats?  I've got all sorts of fun ideas from Halloween popcorn treats, to blood and bones appetizers, to spider cookies, and more!
Halloween Eyeball Cookies
Halloween Eyeball Cookies
How cool are these creepy cookie eyes? They are super easy to make because you just start off with vanilla wafers and white chocolate.
Directions
Melt chocolate in a microwave safe bowl with 1 tbls shortening for 1 minute. Stir. Continue heating in 30 second bursts, stirring in between each, until the chocolate is fully melted and smooth.
Dip top of each cookie in melted chocolate and place on wax paper to cool. Let chocolate set up before adding a dab of blue tube frosting and add one eyeball candy to each cookie.
Place several drops of red dye on a small piece of wax paper or in a small bowl. Dip the tip of a toothpick into dye and gently drag it onto the chocolate to create the bloodshot eye look.
Let chocolate and frosting finish setting set up and then transfer to a serving dish for the party!
Loading nutrition data...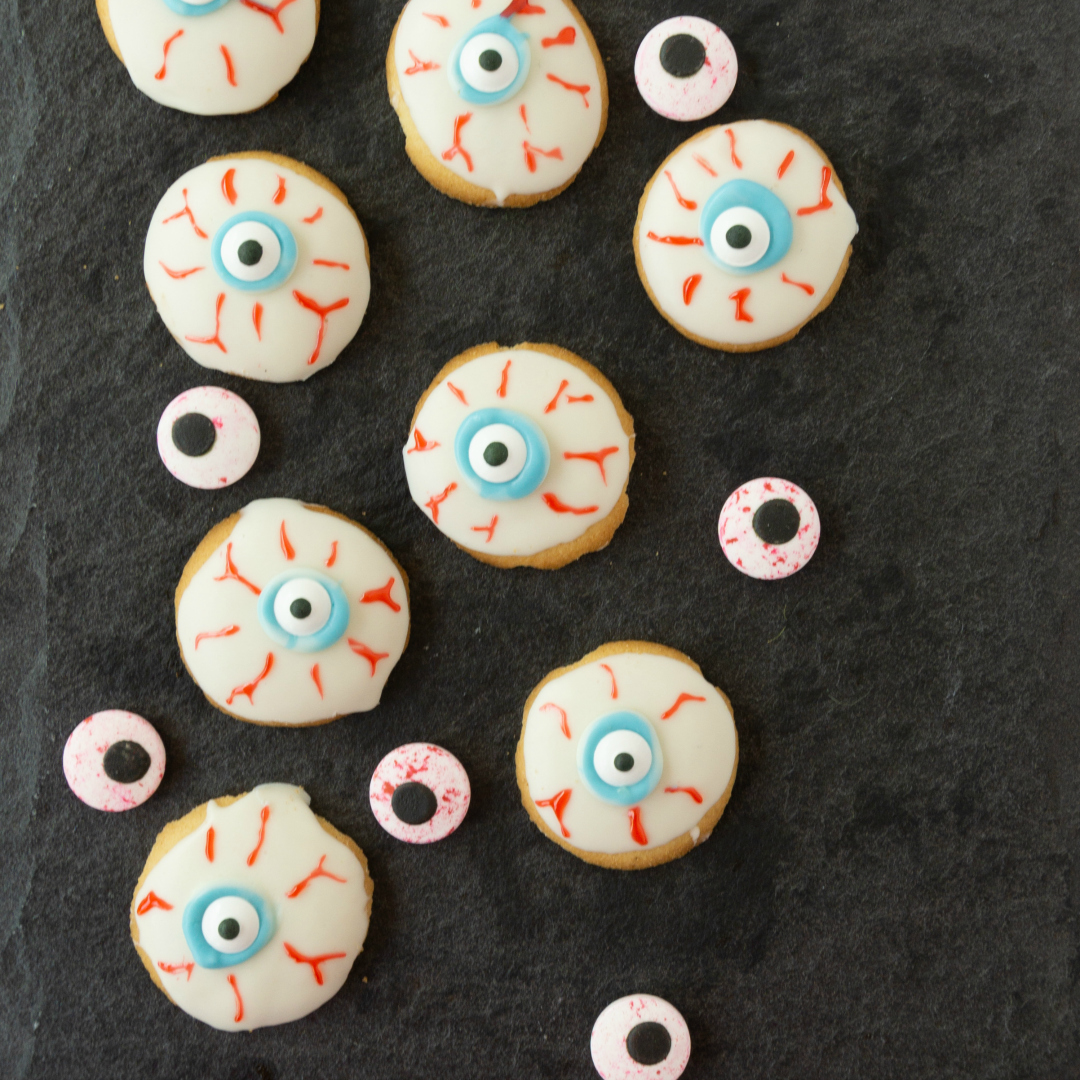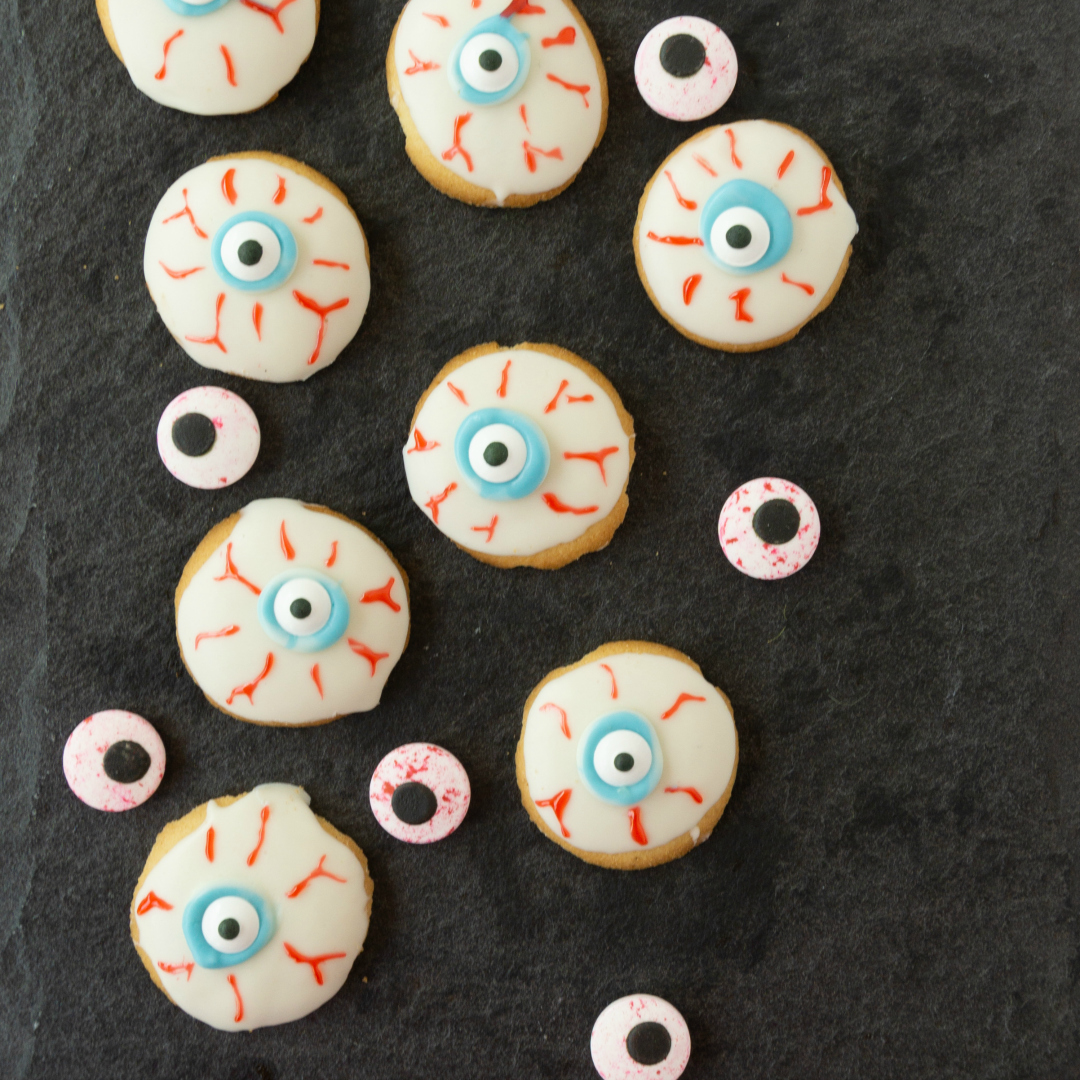 Did you make this recipe?
Leave review!
Join the Club!
Get delicious recipes delivered straight to your inbox each week! Plus learn how to take back suppertime in your home.

And get started with my NEW Take Back Suppertime 5-Day Jump Start Guide.