This post may contain affiliate links. Please read my disclosure.
I just love beautiful Easter desserts. As a girl I would help my mom make bunny cakes and pear salad for Easter dessert and now I enjoy having my kids help me out. These 25 Easter Desserts are sure to inspire you to make something delicious for your family. They are the most beautiful Easter dessert recipes that you will find!
Be sure to sign up for my email list….seasonal recipes in your inbox every week!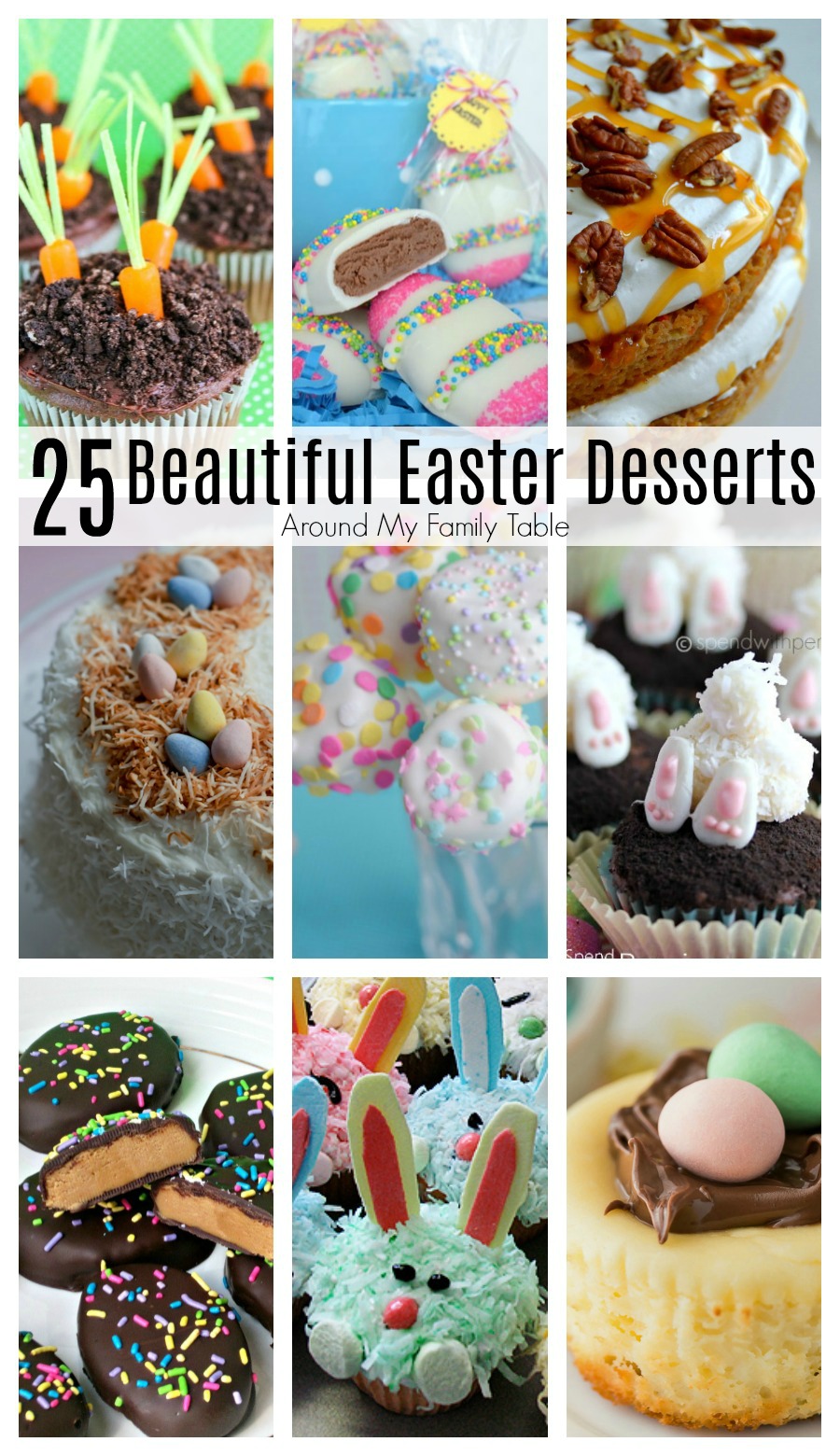 25 Beautiful Easter Dessert Recipes
Almost every holiday has a traditional meal. Easter is no different. Most of us serve a ham, set on the table next to a plate of devilled eggs, potato salad, and a large, fresh garden salad. Bonus points braised Brussel sprouts or roasted asparagus. Yum!
After the main course, every holiday should have a stunning dessert to finish off the meal. Some holidays are easy to plan, but Easter always seems to be a little bit different to me. There are so many possibilities that it can be a daunting task to pick just one or two desserts each year. I love all the beautiful, pastel colors and the light, fluffy textures that are so commonly found in springtime treats. Narrowing the choices down is truly tough. Strawberry, lemon, coconut, or chocolate? Cupcakes, cookies, or truffles? Typically, I prefer to prepare at least two completely different desserts to offer up. A fruity treat sitting next to a chocolatey one is my favorite combination. I'd like to think having variation lets everyone pick a favorite to try. But, if I'm being honest, we all usually have a little taste of both, don't we?
Now I've got good news and bad news. The bad news is that you are going to have trouble picking from all the beautiful desserts in this roundup. The good news is that whichever one you do choose will be a huge hit with your kids, your family, all of your dinner guests, and even all the people at the church potluck.
Click the NEXT PAGE icon to view each recipe and then click the links to view the original post.