This post may contain affiliate links. Please read my disclosure.
Themed parties are always so much fun, whether it is a birthday, ladies night, holiday, or a seasonal party…I just love a good party. Last year, I was asked to judge a chili cook-off at my church's ladies night event. I had so much fun and snapped a few pictures too so that you'd be inspired to have you own county fair party! I've got you covered with details, recipes, and links so you can easily get the look.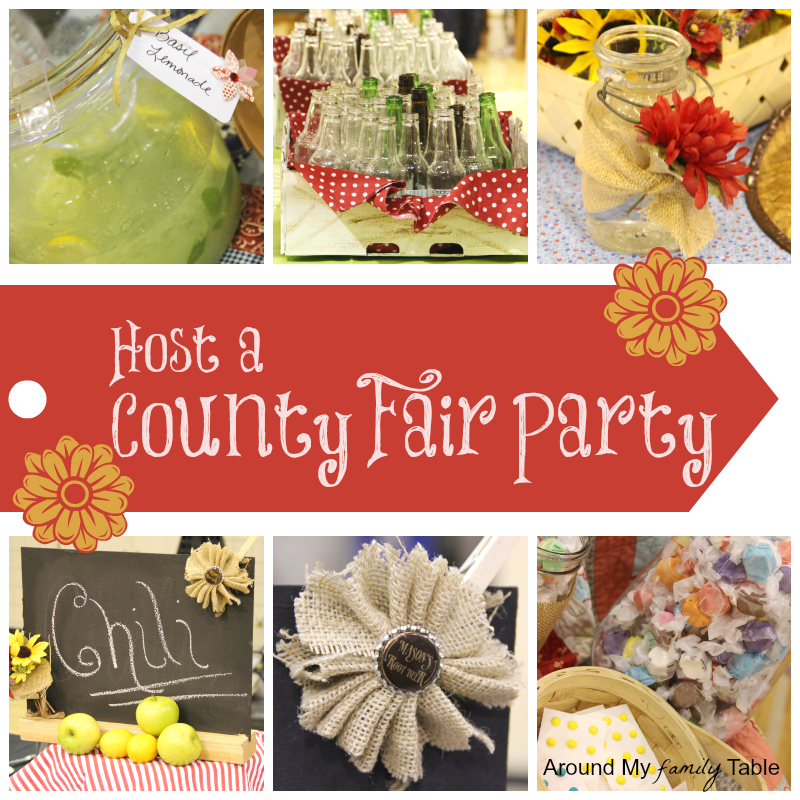 I actually attended the event with several girlfriends and we had so much fun playing all the games, filling up on goodies from the sweet shop, and sampling tons of great pie. In fact, I talked one of my friends in competing in the donut contest…so fun! Since this was a huge event there are tons of activities and goodies, however; doing this at home wouldn't be as elaborate but would still be amazing and totally fun.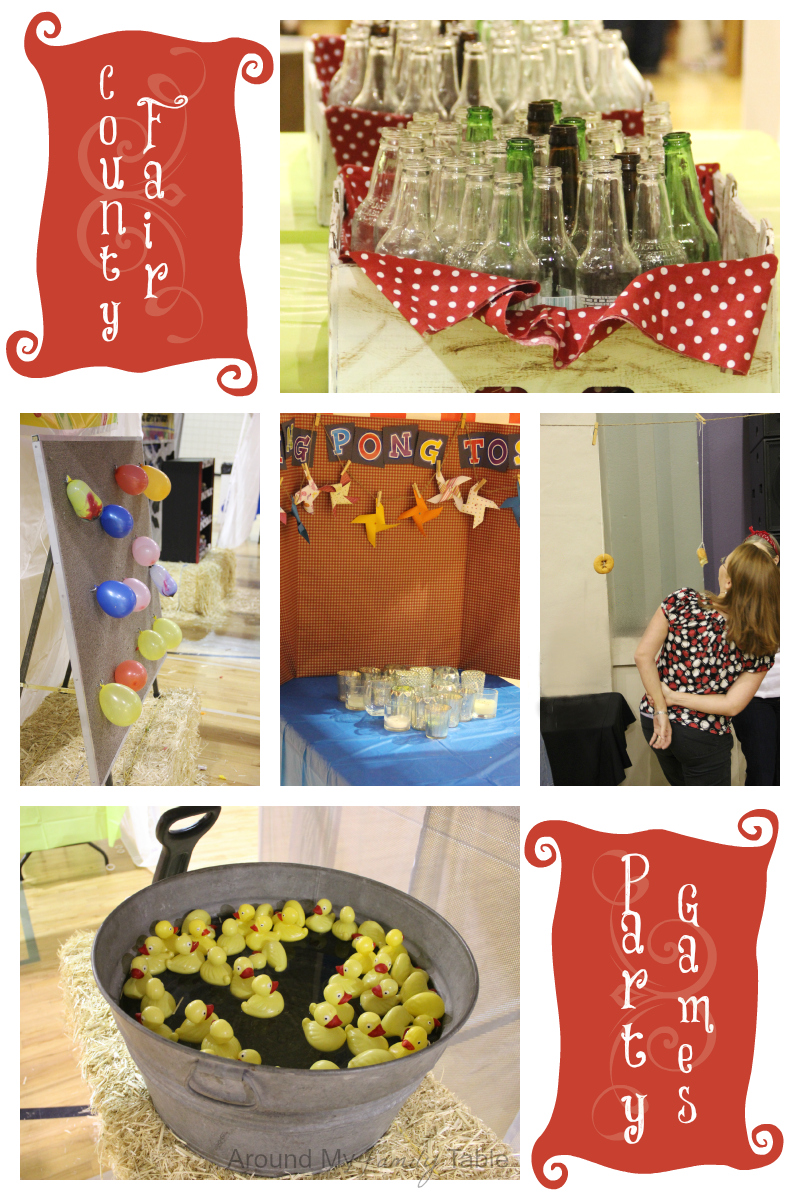 Party Games
1. Ring Toss–Spray paint a flat box (think box from Costco that you bring home) and save glass soda bottles. Fill boxes with soda bottles. Toss rings at bottles. Win if you can catch a bottle with a ring.
2. Dart Toss–Blow up small ballo0ns and pin to a cork board. Toss 5 darts and win if you can pop 3!
3. Ping Pong Toss–Line up mason jars in a triangle or bowling pin layout. Use a ping pong ball to toss into jars. Get one one in and you win!
4. Donut on a String Contest–Run thick string about 8 feet up between two walls or trees. Tie more strings to hang off main sting about 6 inches below face height of your guests, tie one cake donut onto each sting. Participants must keep hands behind their back and first one to finish donut wins!
5. Rubber Ducky Contest–Fill a large galvanized bucket with water and add rubber duckies. Mark several duckies as winners. Let guests pick a duck to see if they win!
Party Food
1. Chili
2. Lemonade
3. Sweet Shop–fill glass jars and small galvanized tins with a variety of old fashioned candies. Supply baggies and candy scoops for guests to create their own treat bags.
4. Pies–Have guests bring their favorite pie to share.
5. Popcorn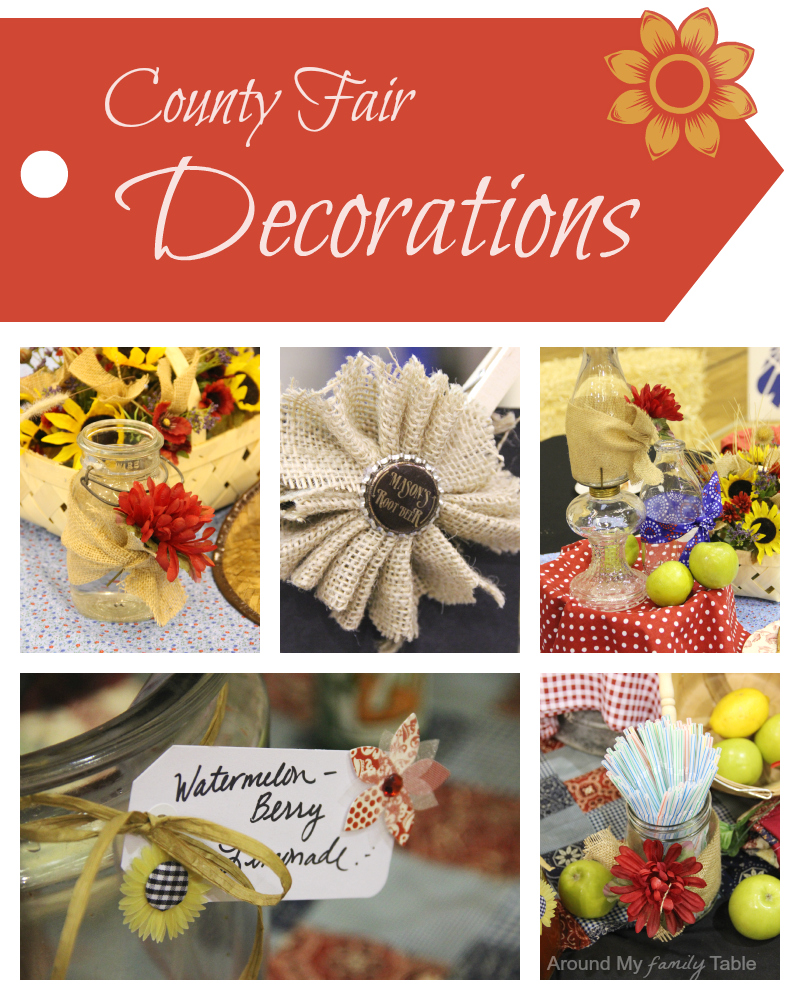 Party Decorations
1. Wrap mason jars in burlap pieces, add some twine and a flower for a rustic feel.
2. Decorate with burlap pinwheels. Check out this great tutorial from my friend Laura at Pink Cake Plate.
3. Hand write tags and adorn with raffia and paper flowers.
Well, there you have it! I hope you've been inspired to host your own County Fair party.