This post may contain affiliate links. Please read my disclosure.
I love finding new recipes that better than eating out, but weeknight suppers need to be fast, tasty, and super easy. I even share 35 Quick & Easy Supper Ideas last month but I had to share even more. This collection is a bit different though, these are recipes that rival any casual dining or fast food menu. I am a sucker for a great burger, amazing taco, and who can forget the fries. These 30 Fast Food Recipes are sure to get supper on your table in a hurry!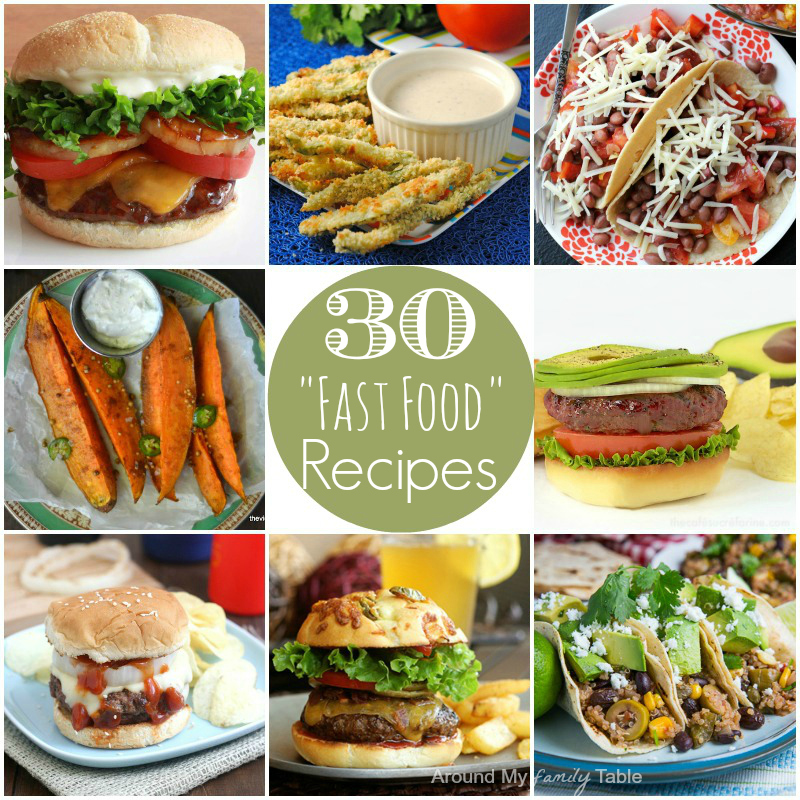 Burgers
1. Red Robin Banzai Burger
2. California Avocado Western Burgers
3. Southwestern Turkey Cheddar Burgers
4. General Tsos Chicken Burger
5. Daddio's Blue Ribbon Burger
6. In-N-Out Burger Bar
7. Pepper Jack Salmon Burgers
8. Smoky BBQ Pulled Chicken Burgers
9. Jalapeno Bacon Cheeseburger
10. Perfect Homemade Hamburgers
11. Bacon & Blue BBQ Sliders
Fries
12. Buffalo Chicken Waffle Fries
13. Thin Sweet Potato Fries
14. Spicy Banana Fries
15. Zucchini Fries + Sriracha Dipping Sauce
16. Sesame French Fries + Creamy Wasabi Dip
17. Crispy Baked French Fries
18. Hand Cut French Fries + Sriracha Ketchup
19. Sweet Potato Spears + Lemon Grass Dip
20. Baked Poblano Fries + Spicy Ranch Dip
21. Salt-Free Smoked Paprika Oven Fries
22. Sweet Potato Fries plus a Spicy Chipotle Dip
Tacos
23. Black Bean Corn Tacos with Picadillo
24. Five Pepper Steak Tacos
25. Pork Tacos
26. Taco Crescent Calzones
27. Black Bean and Quinoa Soft Tacos
28. Shredded Beef Tacos with Verde Salsa
29. Tomato and Pomegranate Tacos + Garlic Dressing
30. Street Tacos
Never worry about dinner again....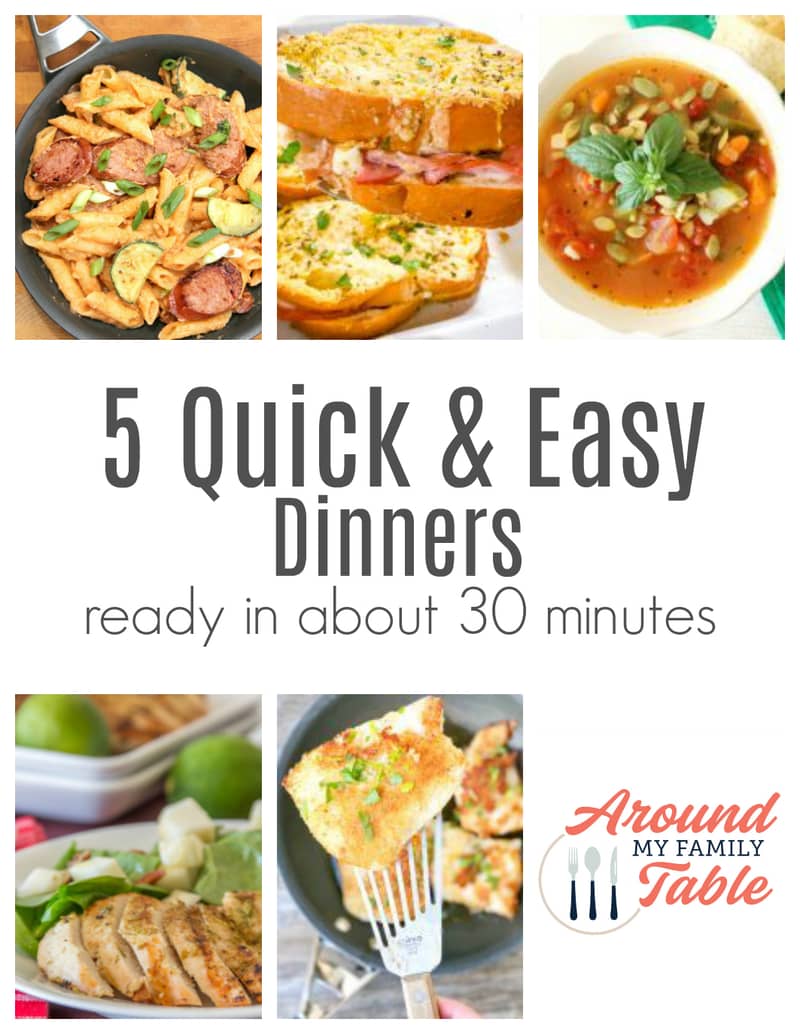 Subscribe to get my 5 favorite Quick & Easy dinner recipes and FREE weekly meal plans