This post may contain affiliate links. Please read my disclosure.
Turn your leftover baked sweet potatoes in this amazing breakfast for Mini Sweet Potato Donuts with Maple Glaze for a special treat!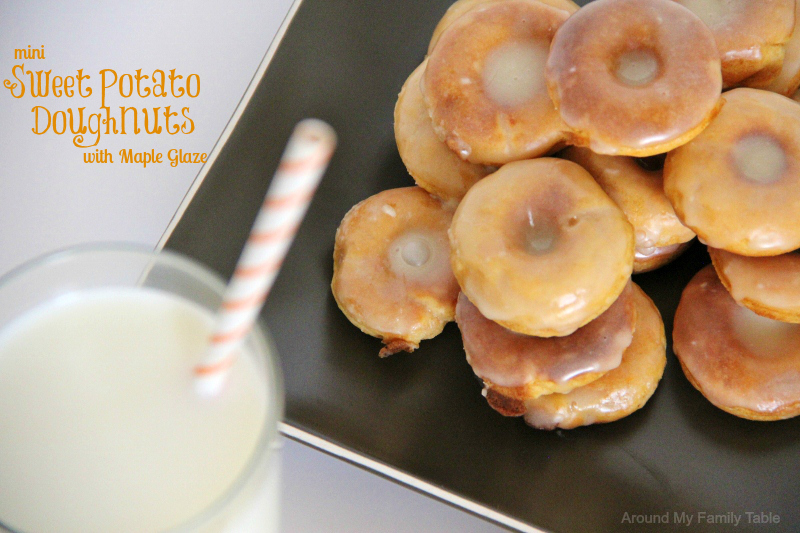 I love doughnuts! I love sweet potatoes! Even though I prefer savory sweet potatoes, I know most people love them covered with cinnamon and sugar and other sweet concoctions. So one morning it hit me…why not try to turn my left over sweet potatoes into a tasty doughnut for breakfast. I have a fun mini doughnut maker and decided to drag it out (check out my recipes for some basic doughnuts).
Don't have a doughnut maker? You can buy one on Amazon or perhaps a basic doughnut pan for the oven. Once you start making your own, you won't go back to store bought. They are so good and super easy!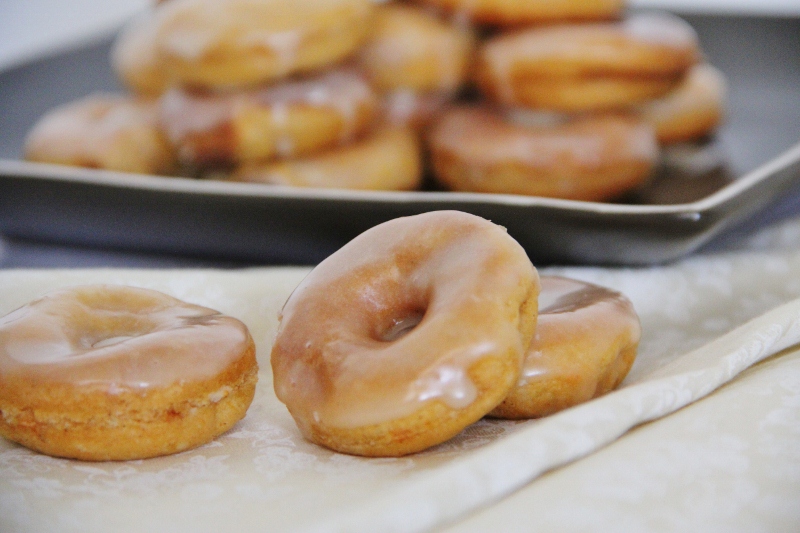 I'm so excited to share with y'all that this recipe kicks off my partnership with the Arizona Milk Producers. I cook with dairy all the time so this is a match made in heaven for me! I hope you will enjoy all the recipes I create over the next several months!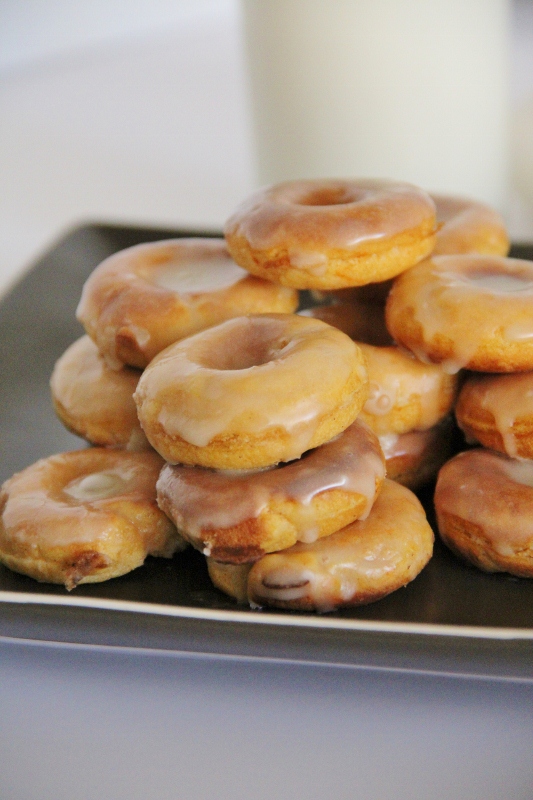 Don't these minis look scrumptious! I made them for the kids one day and told them to leave some for Daddy to try when he got home. The kids had no idea there was sweet potatoe in them and gobbled them up…leaving none for Dad. Boy was he sad when he walked in the door and the kids were telling him how good they were and there were none for him to sample. I had to make them again the next for him to try…luckily there were plenty to go around!
What do you think? Willing to give these fun doughnuts a try? I promise…they are amazing!
Looking for more Sweet Potato Recipes? I've got a bunch of Easy Sweet Potato Recipes <—- click for more!
Or learn how to bake restaurant style sweet potatoes!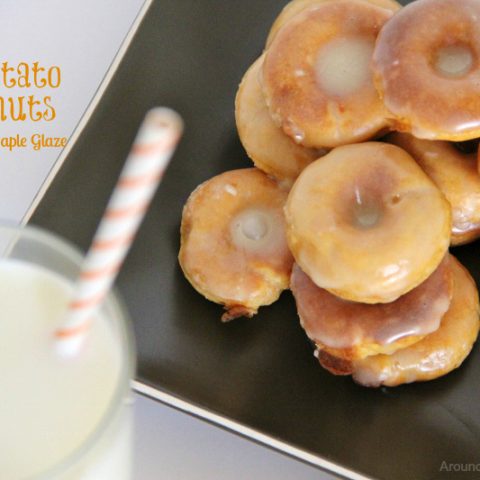 Mini Sweet Potato Donuts with Maple Glaze
Turn your leftover baked sweet potatoes in this amazing breakfast for Mini Sweet Potato Donuts with Maple Glaze for a special treat!
Ingredients
Donuts:
6 tbsp butter, softened
½ c sugar
1 ½ cups flour
2 ¼ tsps baking powder
¼ tsp salt
½ tsp cinnamon
1 cup milk
½ cup mashed sweet potato (canned or bake your own and mash)
Glaze:
2 cups powdered sugar
2 tbsp maple syrup
Splash of milk
Instructions
Preheat cake donut maker (or use a cake pan for the oven).
Combine butter and sugar in a large bowl and mix well with a wooden spoon. Add in flour, baking powder, salt, and cinnamon; stir to combine. Then add milk and mashed sweet potatoes to the mixture and mix well with wooden spoon.
For the glaze: Combine powdered sugar and syrup in a small bowl. Mix well. Add milk by the teaspoon full until the glaze is just barely thin enough to dip your donuts (probably 2-3 tsps at the most)
Fill the pre-heated donut maker with the batter and allow to cook for 3-5 minutes (or as directed by your machine). Take out of pan carefully, as they are extremely hot. Let cool slightly and then dip in glaze.
Notes
I find it easiest to fill a disposable piping bag with the donut batter, snip the tip, and use to fill the machine. However, it is strongly discouraged by the owner's manual due to the risk of touching the plastic bag to the hot machine and melting the bag into your donuts. Do what you feel comfortable with.
Nutrition Information:
Yield:

10
Serving Size:

3 mini donuts
Amount Per Serving:
Calories:

297
Total Fat:

8g
Saturated Fat:

5g
Trans Fat:

0g
Unsaturated Fat:

3g
Cholesterol:

23mg
Sodium:

247mg
Carbohydrates:

53g
Fiber:

1g
Sugar:

36g
Protein:

3g
Disclaimer: This recipe was written as part of my partnership with AZ Milk Producers. I was compensated for my recipe; however, the recipe, content, and opinions are my own.