This post may contain affiliate links. Please read my disclosure.
This is a sponsored conversation written by me on behalf of Shamrock Farms. The opinions and text are all mine.
Just a few simple ingredients plus Grandma's secret family recipe make these Sour Cream Chicken Enchiladas perfect for a quick weeknight supper.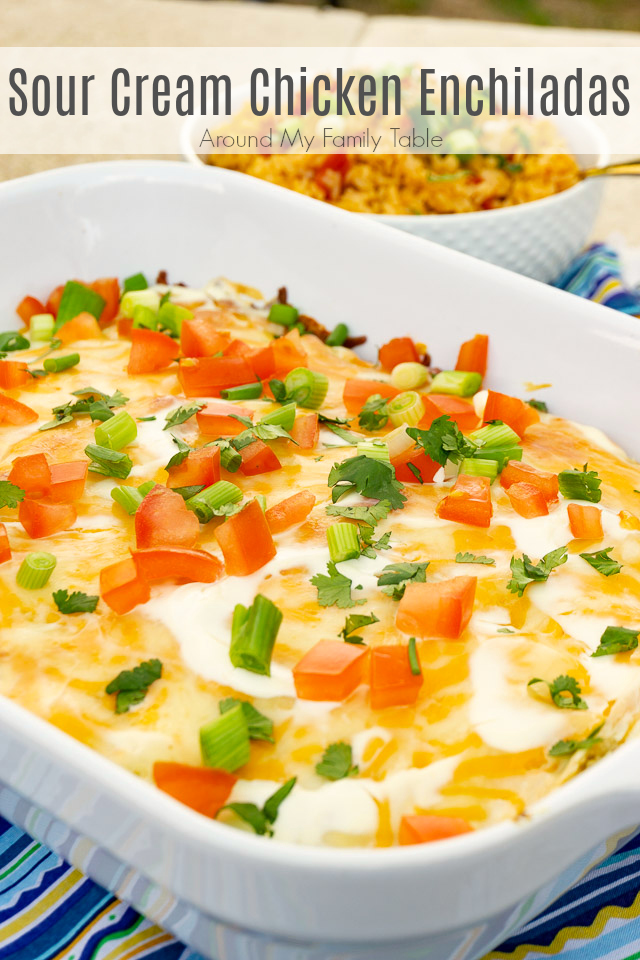 Sour Cream Chicken Enchiladas
Dinner tonight needs to been these enchiladas with some refried beans and taco rice!
This recipe is from my husband's grandmother. She was an amazing home cook and I'm lucky to have a lot of her handwritten recipes in my collection. I honestly though sour cream chicken enchiladas were going to be a pain to make, but they are super easy. In fact, this is more of a sour cream enchilada casserole and that makes it even easier.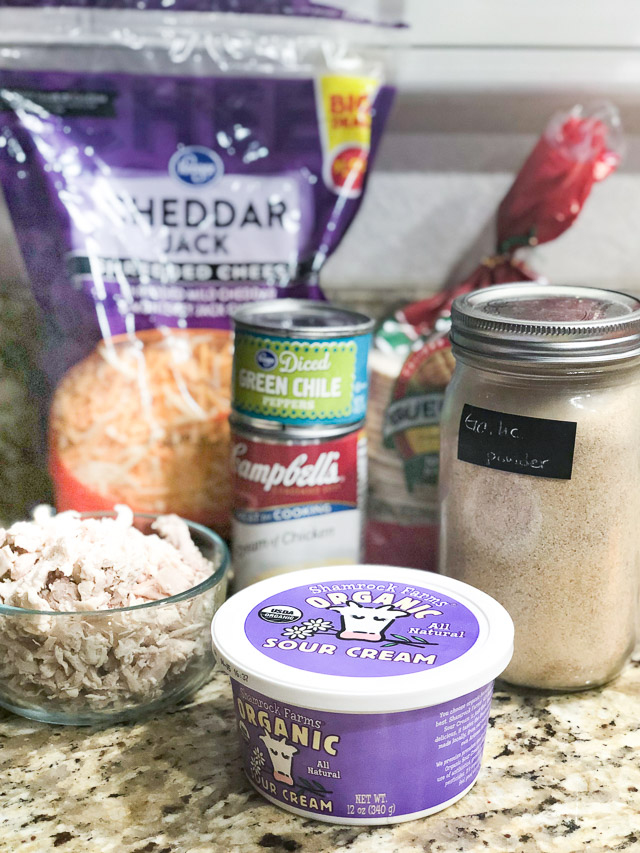 Do you like your enchiladas stacked, rolled, or in casserole form? Honestly…as long as it's an enchilada I don't care how it's prepared. However, weeknights are insane here, so I pretty much only make them casserole style.
Enchilada Casserole Tip: Cut 3 tortillas in half to fill in the gaps on the sides of the pan. (see below) It ensures that there isn't too much tortilla to filling ratio…cuz we all know enchiladas are all about the filling!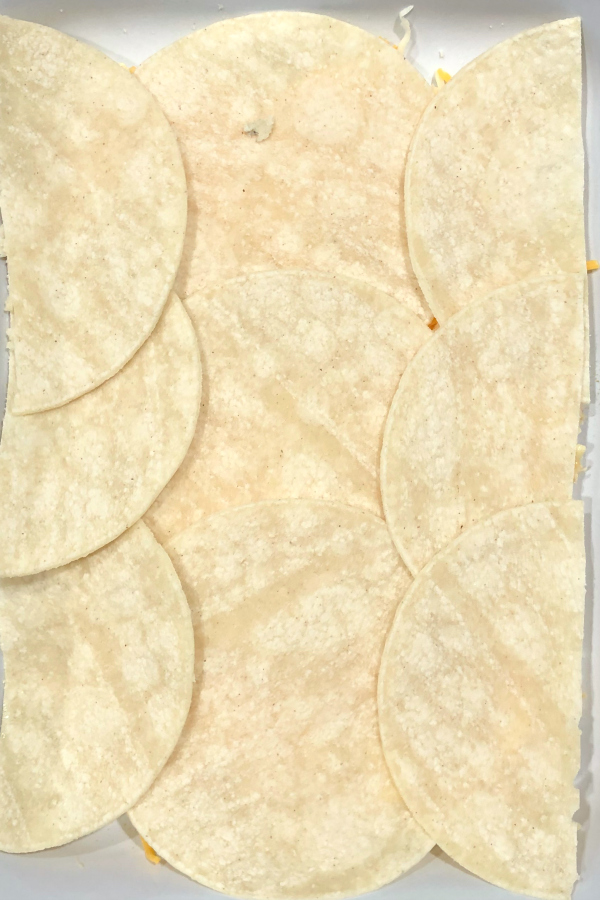 I love using the best ingredients. From Shamrock Farms Organic Sour Cream to my favorite brand of corn tortillas (flour tortillas work too if that's what you prefer). I also use a blend of monterey jack cheese and cheddar cheese for more flavor. For the shredded chicken, I've cooked my own chicken breasts, but the easiest option is to shred the leftovers from a rotisserie chicken. To keep things easy, I also use a can of cream of chicken soup.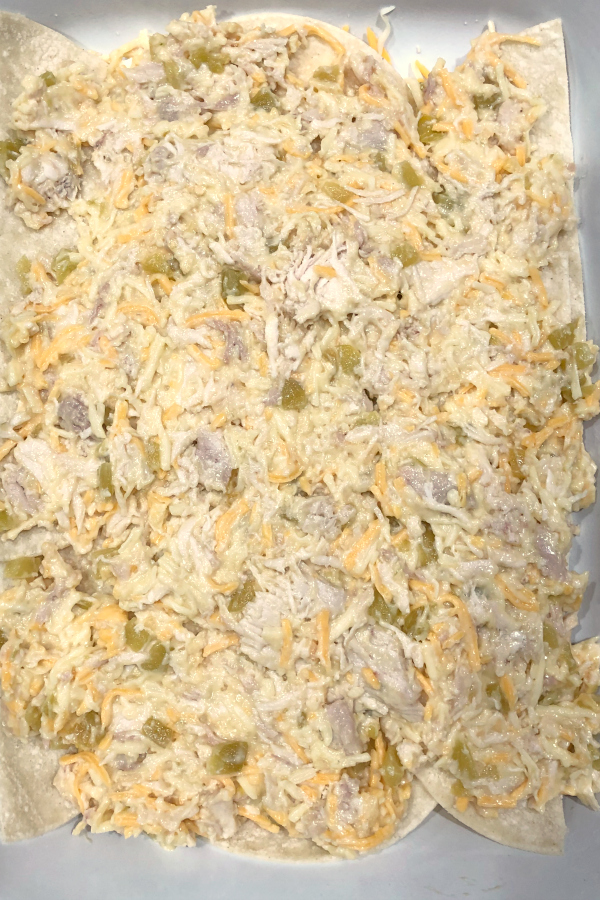 This dish is such a great party recipe too. It feeds a lot and everyone loves them. I've made it for holidays (Christmas Eve dinner), potlucks, parties for sporting events (think March Madness or the Superbowl). It really is a great addition to any event!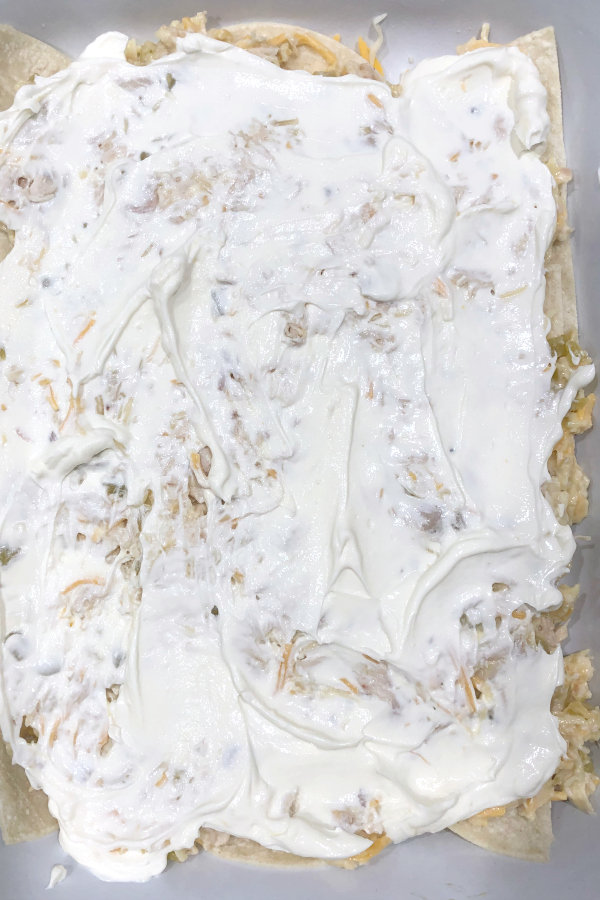 Can you freeze sour cream enchiladas?
Yep, totally! And yes, even though there is sour cream. Because it's baked the sour cream will be just fine after it's cooked. So go ahead and prep two pans…one for now and one for next month.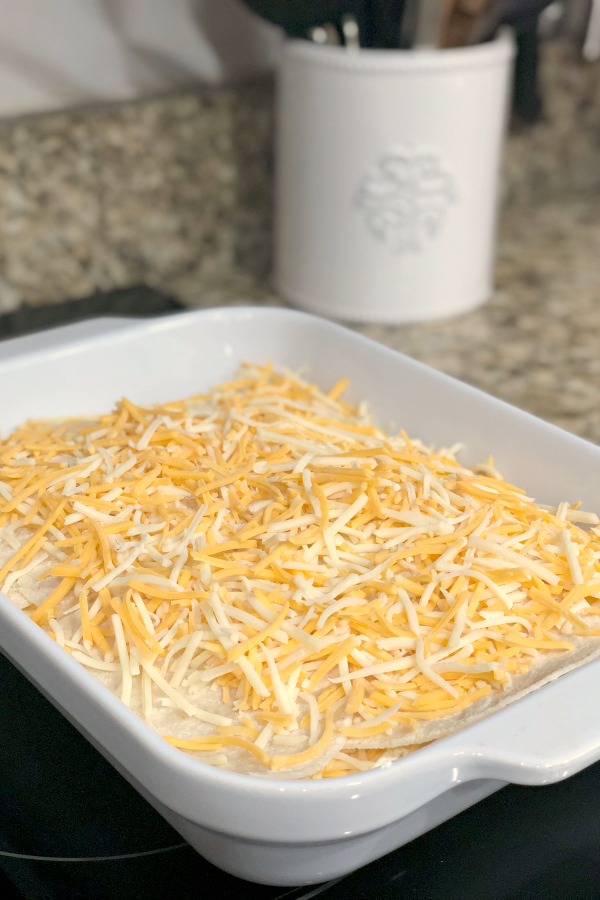 Can you make sour cream enchiladas in crock pot?
Heck yeah! Just spray the crock with non-stick cooking spray and layer everything in the crock just like you do in a baking dish and turn it to low for 4 hours. Super easy!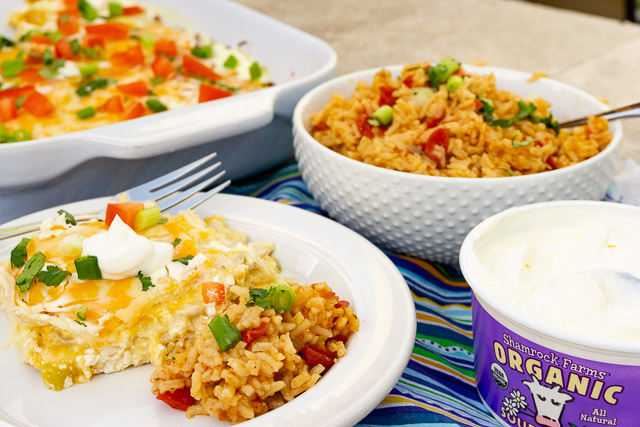 About Shamrock Farms Organic Sour Cream
My hubby is a huge sour cream fan. That's why these enchiladas are a hit in our house. We've tried so many brands, but always come back to Shamrock Farms Organic Sour Cream. You can absolutely taste the fresh difference that using the best milk makes. It has such a smooth and creamy texture and it's perfect to use in recipes or just as a topping.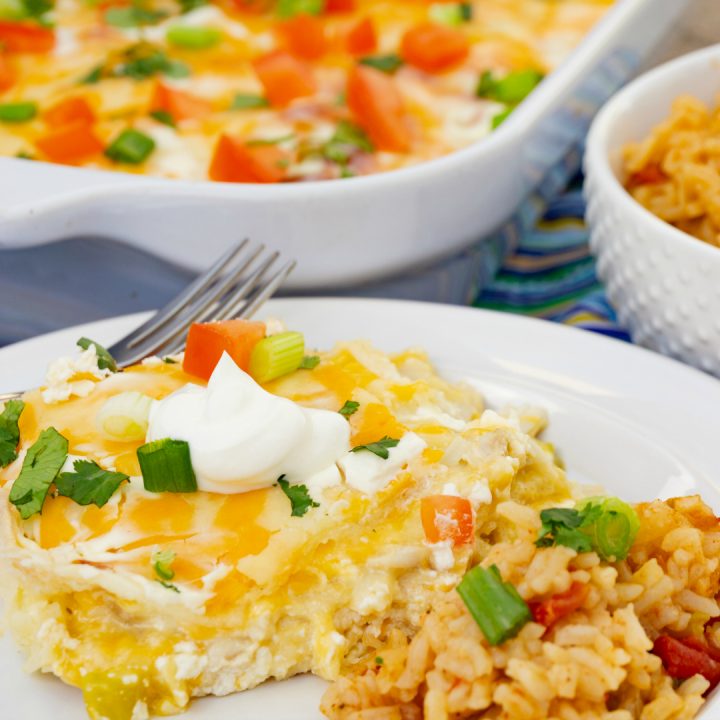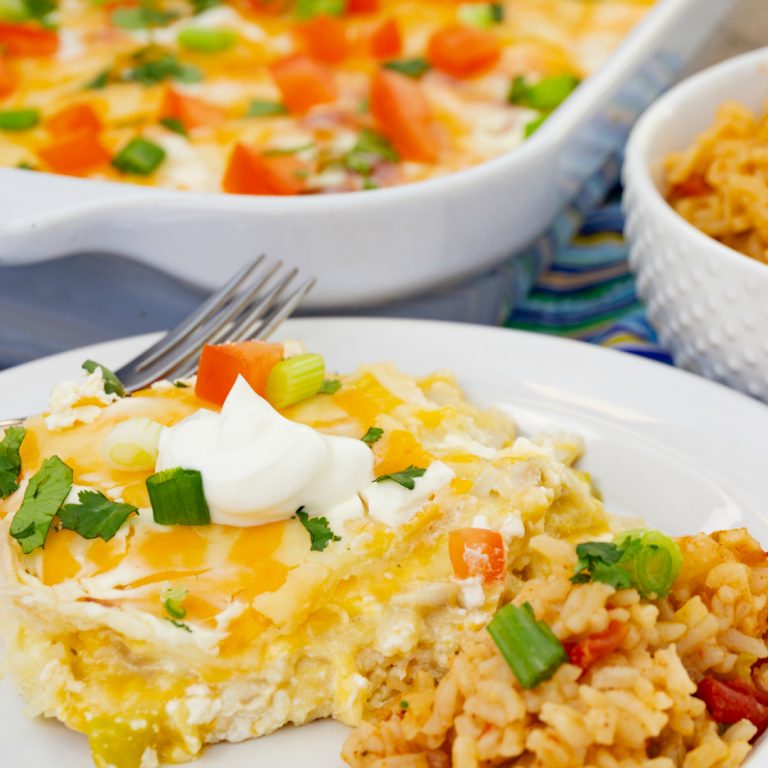 Sour Cream Chicken Enchiladas
Just a few simple ingredients plus Grandma's secret family recipe make these Sour Cream Chicken Enchiladas perfect for a quick weeknight supper.
Ingredients
2 cups cooked and shredded chicken
1 can cream of chicken soup
1 (4 oz) can diced green chilis
1 medium onion, finely chopped
1 tsp garlic powder
1 tsp coarse Kosher salt
1/4 tsp black pepper
16 oz cheddar cheese blend, grated (I like a mixture of cheddar and monterey jack), divided
18 corn tortillas
1 pint Shamrock Farms Organic sour cream, divided
Instructions
Preheat oven to 375° F and spray a 9x13 baking pan with non-stick cooking spray.
In a large bowl, mix together shredded chicken, cream of chicken soup, diced green chilies, onion, garlic, salt, and pepper. Mix in half of the cheese.
Place 6 tortillas evenly over bottom of baking pan. Add half of the chicken mixture, 1/3 of the sour cream and top with 1/3 of the remaining cheese. Then add another layer of tortillas, remaining chicken mixture, another 1/3 of sour cream and 1/3 remaining cheese. Add one final layer of tortillas and top with remain cheese.
Bake at 375° F for 35 - 45 minutes or until hot and bubbly. Add the remaining sour cream to the top for the last ten minutes of baking. Serves 8.
Nutrition Information:
Yield:

8
Serving Size:

1
Amount Per Serving:
Calories:

565
Total Fat:

36g
Saturated Fat:

18g
Trans Fat:

1g
Unsaturated Fat:

13g
Cholesterol:

119mg
Sodium:

1019mg
Carbohydrates:

33g
Fiber:

4g
Sugar:

4g
Protein:

28g
For more news and updates about Shamrock Farms, visit
www.shamrockfarms.net
and follow
www.facebook.com/shamrockfarms
and @shamrockfarmsmilk.