This post may contain affiliate links. Please read my disclosure.
Try these simple changes to clean your home naturally with the use of simple products and a few changes in your routine. These tips won't require any special recipes or hours in the kitchen making up batches of cleaning supplies.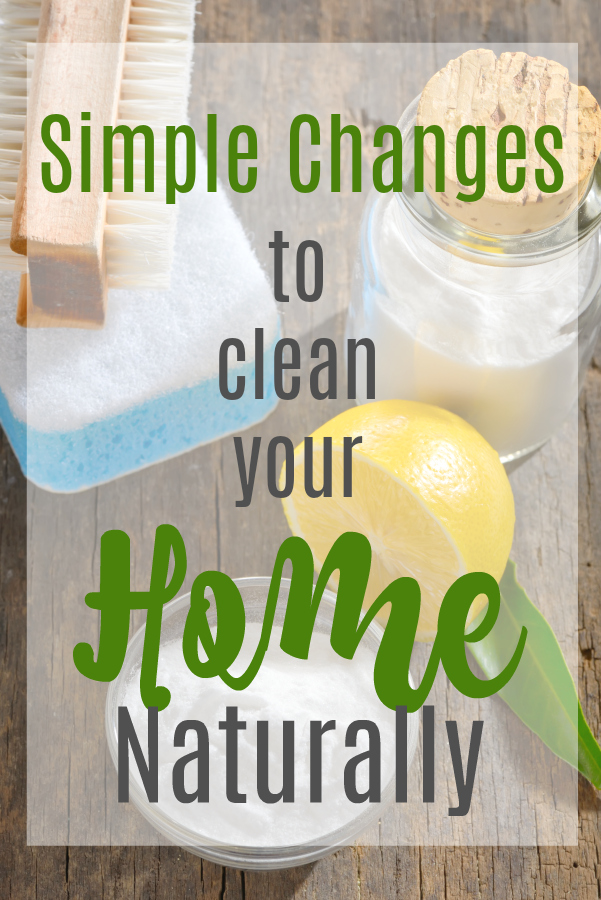 I'll be honest with you..I'm busy! Like crazy busy, even though I work from home I don't have all day to clean or even to make my own homemade cleaners. Yes, I've done it. I've made my own soaps, deodorants, mixes, and blends, but when it comes down to having the time to do it, I prefer spending time with my family than mixing up my next batch of laundry soap.
With all that said, I do try to keep the harsh chemicals out of my home for several reasons. First, I have very sensitive skin, so harsh chemicals don't do well with me. There are several in my family with asthma, so the chemicals and harsh scents are a no-go. And lastly, I want my kids to be able to help clean without worrying about what they are using or touching to clean with.
Over the years, I've made these small changes to help my family live and breathe better and it just so happens they are also good for the environment too.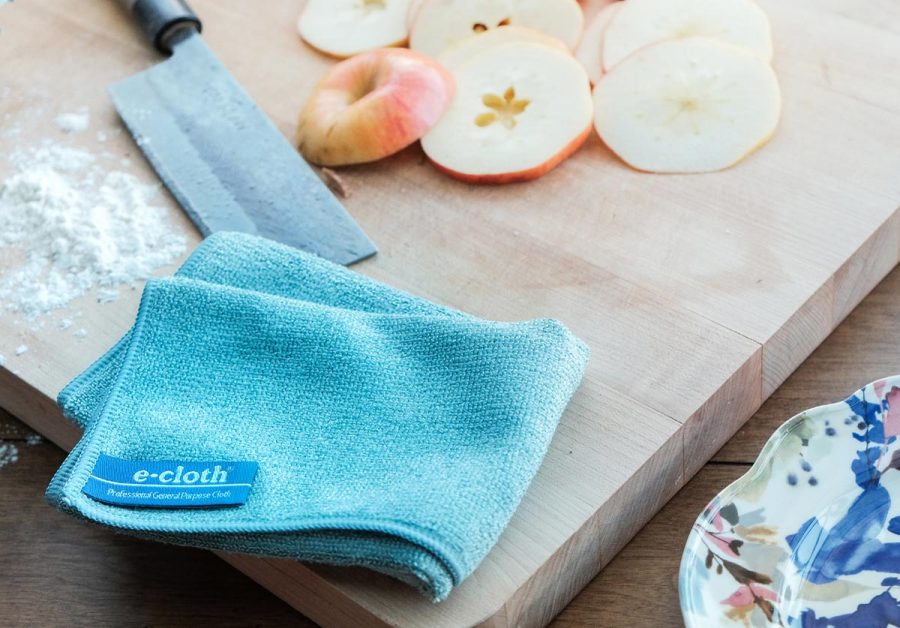 Switch to Microfiber Cloths
I've switched to cleaning with microfiber cloths. There are a lot of brands on the market and I literally researched the brands for months before I finally decided on one that I felt good about, e-cloth.
Switching to using microfiber cloths mean I mostly clean with just water now. A good microfiber cloth can be more effective than cleaning with a sponge and harsh chemicals.
I clean everything from my kitchen to my baseboards to the inside of my car with these cloths and then throw them in the wash (warm water with soap only, hang/tumble dry) together to clean them for the next use. I store the dirty ones together so they can be washed separately when I do laundry.
Microfiber Cloth Uses:
Dusting

Kitchen counters

Mopping (I use an old swiffer and attach my e-cloth)

Inside of car

Windows/mirrors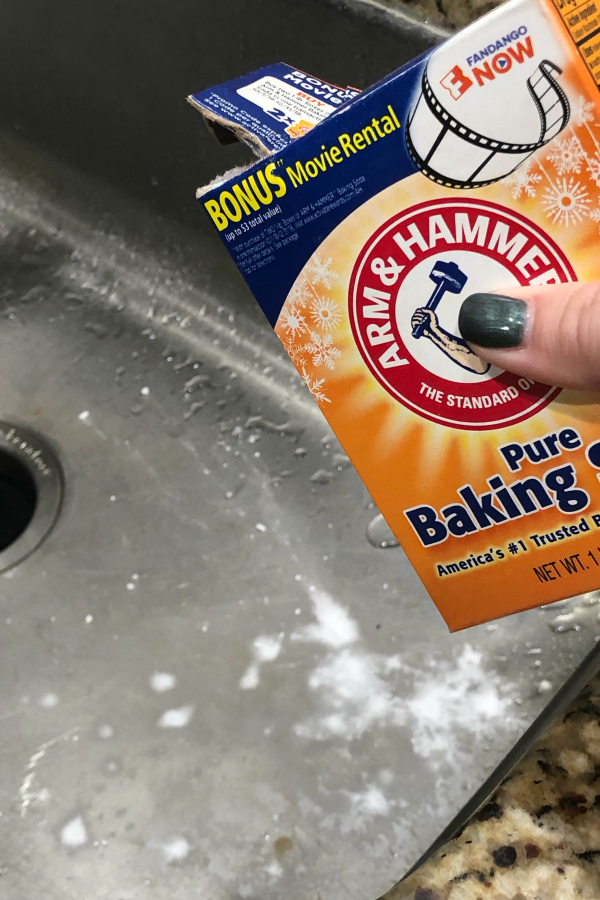 Best All Natural Cleaning Products
When needed, I use white vinegar, hydrogen peroxide, baking soda, and lemon juice mostly and occasionally I'll add a few drops of essential oil. However, I do use natural cleaning products, like Mrs. Meyers if I want something a little stronger and also want it to smell good but not have a fake chemical scent and all of their products are made with natural ingredients and essential oils and contain no harsh chemicals.
One thing I do still use a good natural all purpose cleaner for is my toilet bowl. I can't move past just using vinegar to clean my toilet. I have tried mixing my own quick cleaners and adding to spray bottles, but it just makes me feel better to use a good product on the toilet.
Wait..don't just throw your old harsh chemicals in the garbage, take them to your city's chemical recycling center. Don't let them end up in the dump or in the water supply.
Here are a few resources that might be helpful:

How to Clean the Air in Your Home Naturally
One of the simplest ways to "clean" out your house is to open it up. Open the doors and windows and let the fresh air sweep through the house clearing out all the stale air and off gases from products in your home.
Let's be real here..I live in AZ so my house is closed off from April through October because it's too dang hot. But when there is cooler than normal morning I open up everything for however long I can…even 30 minutes does wonders. In the winter, my house is open all day long, every day.
Of course if you live where it's nice in the summer and cold in the winter, change up when you open up your house and find 30 minutes every few days or weeks in the winter for air out your house. It's the best feeling to get the fresh air circulating.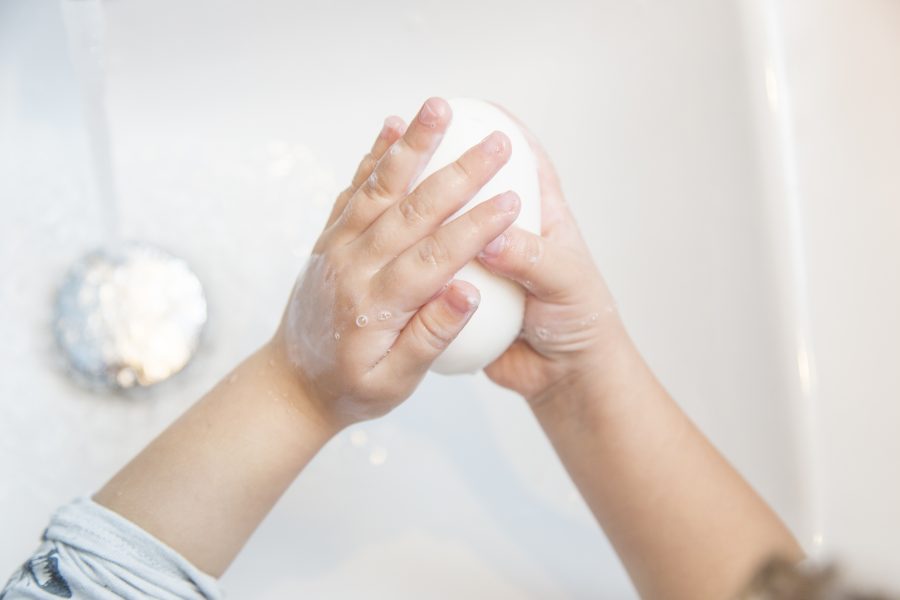 Reduce Anti-Bacterial Soaps & Products
Now, I know this one can be a bit controversial, but I've really reduced the amount of anti-bacterial products I use in my home. In college, my degree was in biology until my senior year when I switched to sociology so I have a little bit of knowledge on what all the anti-bacterial products are doing. They are creating super bugs that don't respond to these products or antibiotics for that matter.
Sure you'll always find a bottle of hand sanitizer on my bag and in my car but for the most part, I keep these products out of my house and use them only when absolutely necessary. Once or twice during flu season (if someone has been really sick or we've had a guest that was sick), we will spray the door handles and light switches with Lysol or use a Lysol wipe, but that's about it.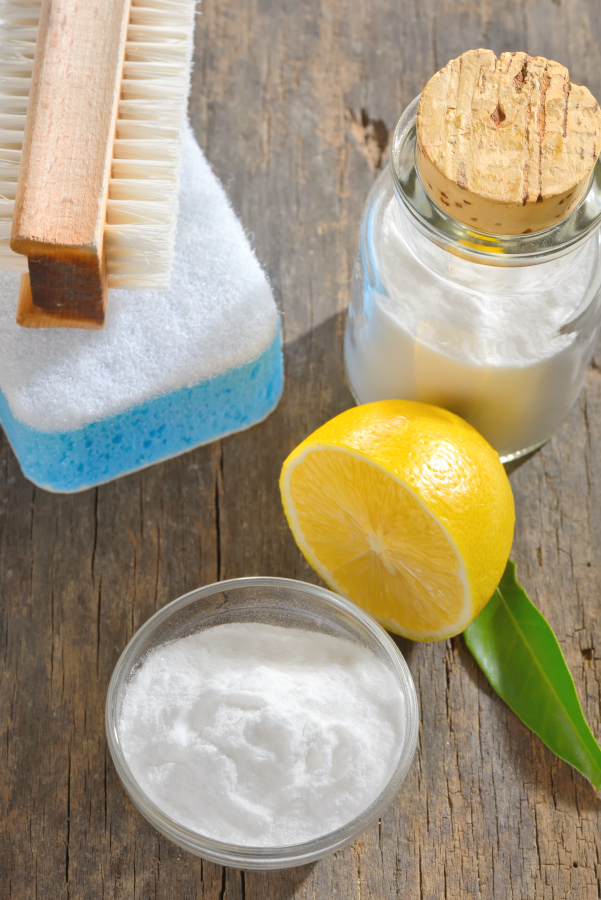 These are just some simple ways to reduce toxins in your home and be a little more thoughtful about the products you use without spending hours and hours each month making a whole host of products.