This post may contain affiliate links. Please read my disclosure.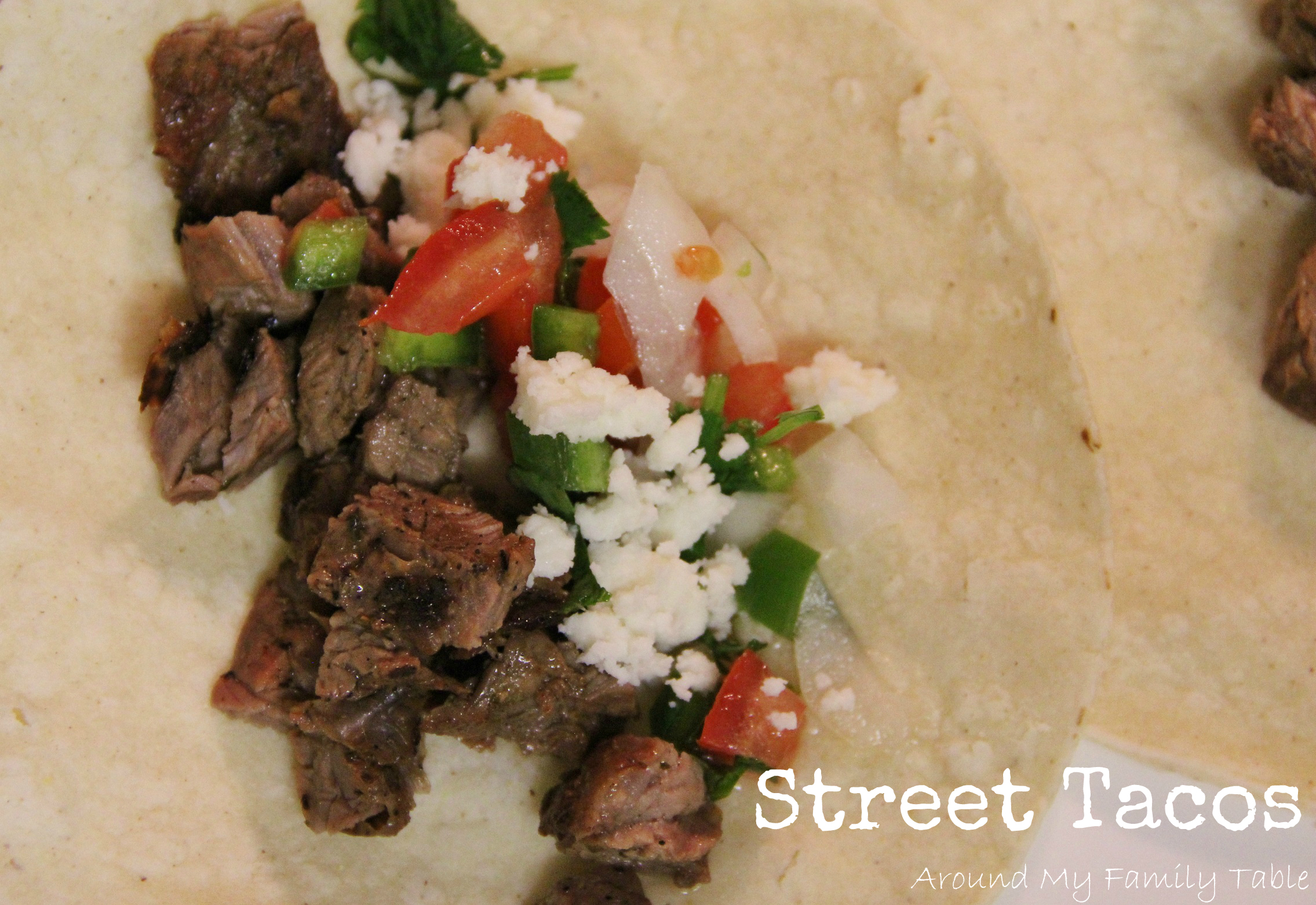 We love grilling out and love Mexican food. My newest obsession in the Mexican food world are street tacos. I order them everywhere I go and then compare them to each other….yes, I am that geeky. And yes, hubbyman gets tired of hearing me talk about them; however, he adds fuel to the fire when he finds a new place that sells them.
So these aren't true street tacos because I used a little bit larger tortilla because it's what I had and I wanted a big taco. lol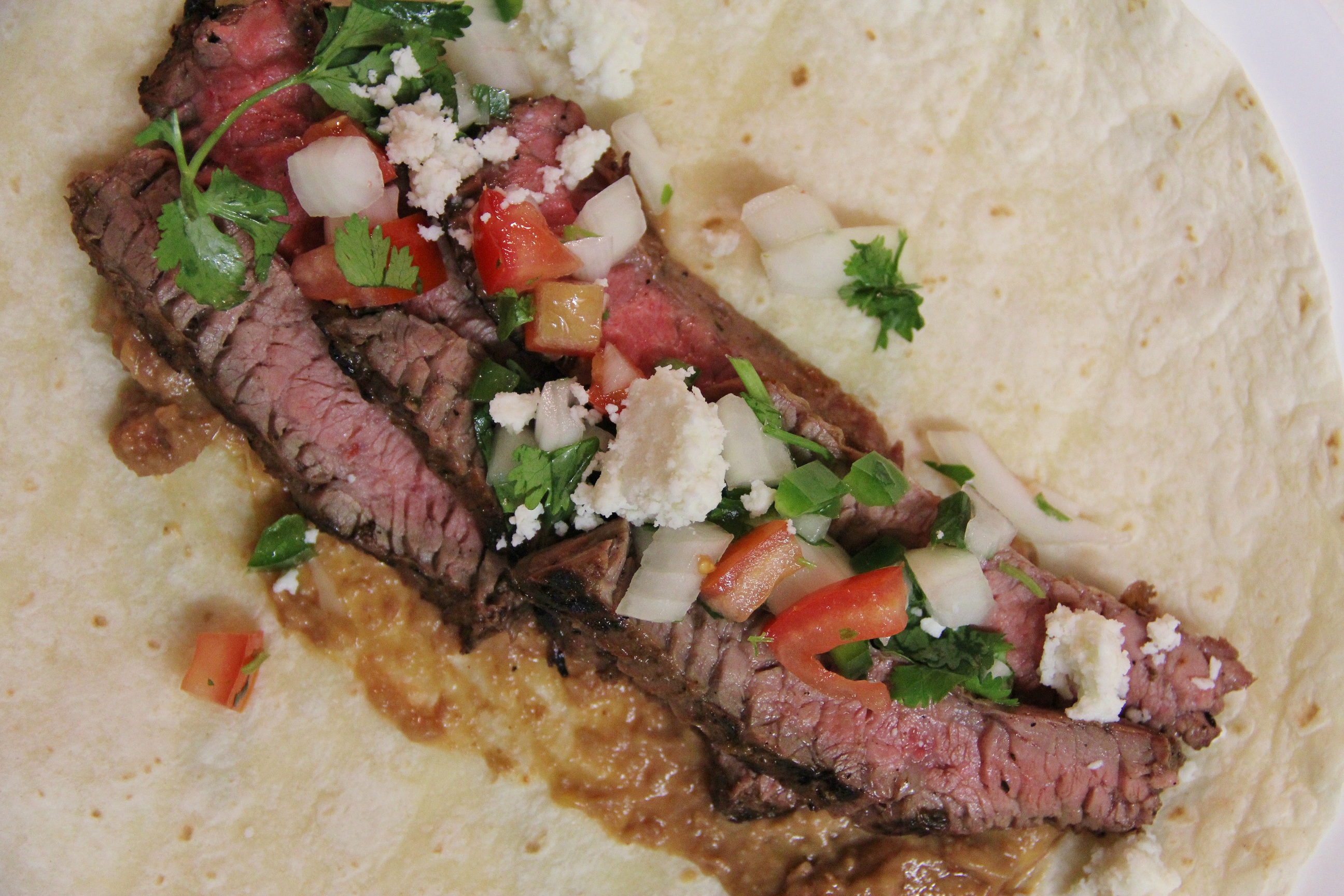 I ended up turning some of the meat into burritos for the kids. For some reason, they thought "street tacos" sounded yucky. However, I put all the same stuff plus refried beans into the burrito and they ate it happily! Go figure! Please note:  You must cut it against the grain for it to be tender.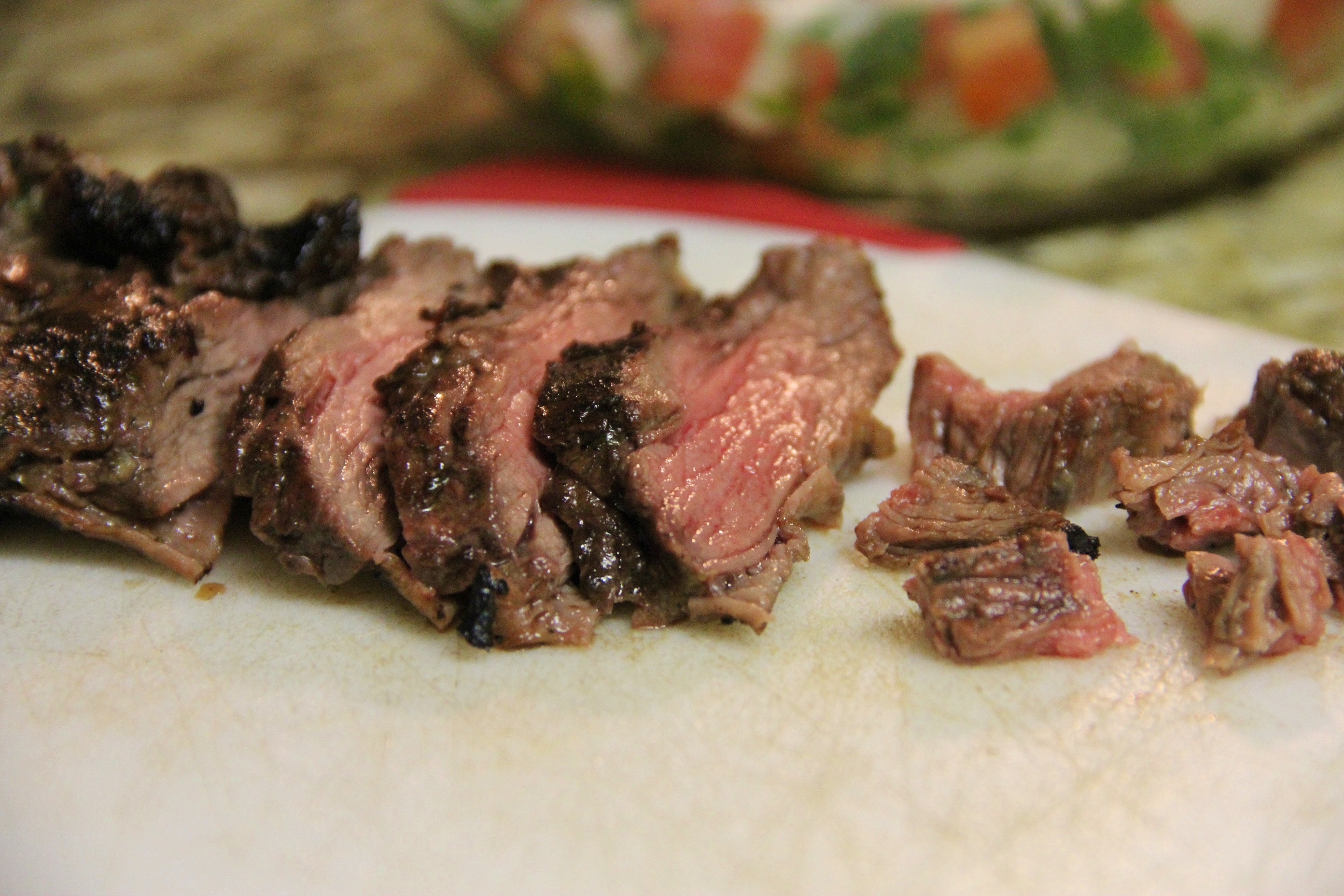 If your family is a huge taco fan then you have to give my Quick Homemade Taco Seasoning a try. I make a huge batch and keep in a big mason jar for easy dinners.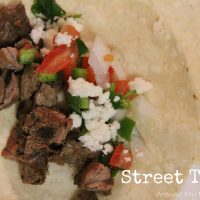 Street Tacos
Ingredients
2 lbs flank steaks or 2 lbs skirt steaks, trimmed of excess fat
8 (taco sized) uncooked flour tortillas, cooked according to package
crumbled queso fresco (or shredded monterey jack cheese)
2 limes, cut into wedges
Marinade:
6 garlic cloves, minced
2 jalapenos, minced
1/2 bunch fresh cilantro, finely chopped
1 tsp kosher salt
fresh ground black pepper
3 small limes, juice of
3 oranges, juice of
2 tbls white vinegar
1/2 cup extra virgin olive oil
Instructions
Combine marinade in a large ziptop baggie (note: if you have a good blender or food processor feel free to use it to combine ingredients instead of chopping). Add steak to baggie and refrigerate at least 1 hour, but no more than 8 hours.
Prepare grill with a medium-high heat. Remove steak from marinade and season both sides with a little additional salt and pepper. Grill over direct heat for 10-15 minutes for a medium consistency. Remove from heat and allow to rest for about 5 minutes.
Cut against the grain in to strips or into bite sized pieces. Serve as tacos, burritos, or fajitas with queso fresco, limes, refried beans and pico de gallo.