This post may contain affiliate links. Please read my disclosure.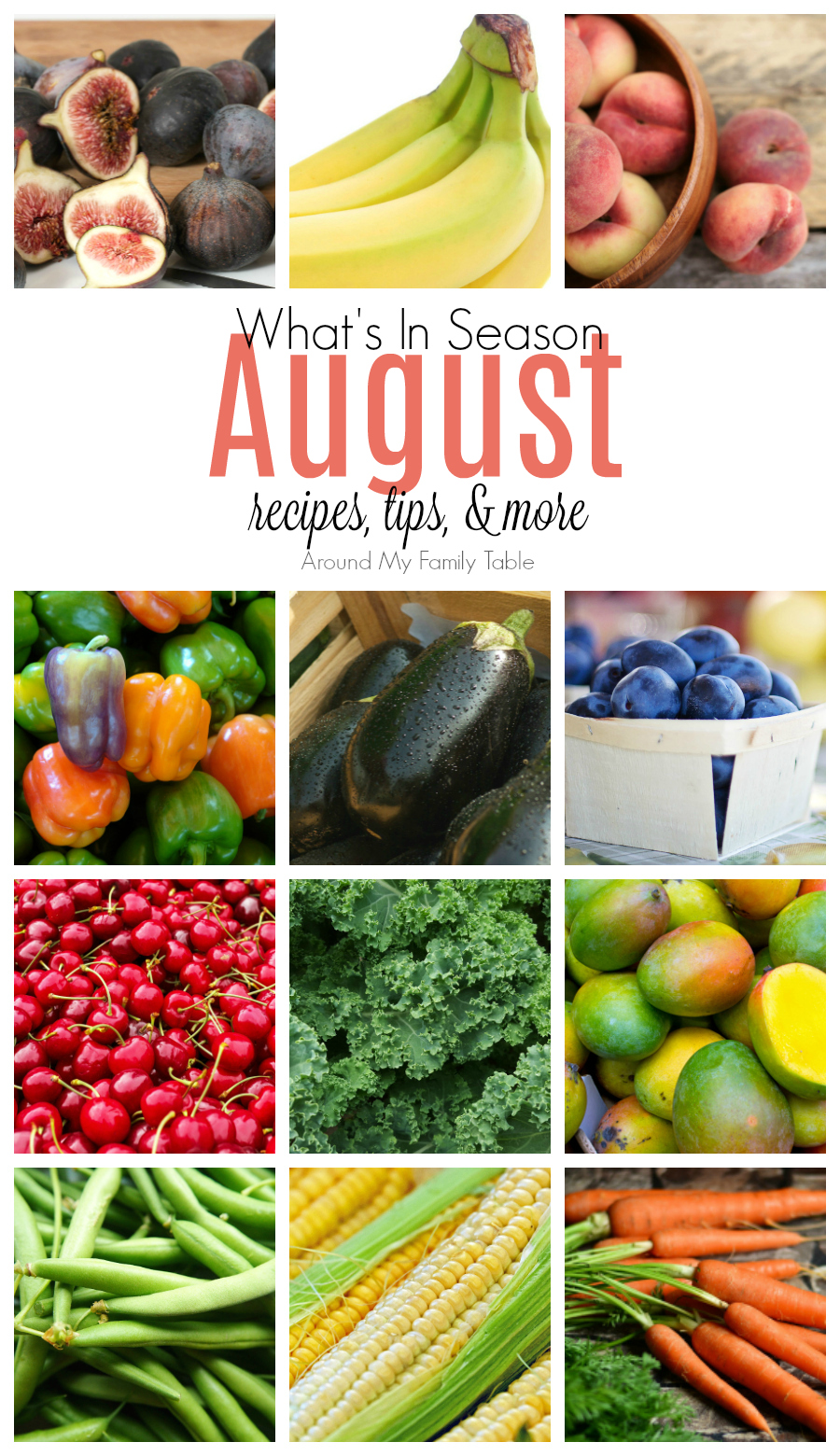 There is so much delicious produce in August and if you are like me, I try to save money at the store by buying produce that's in season. It's cheaper, it's fresher, and it didn't travel very far to get to your table. My August — What's in Season Guide is your guide to August Seasonal Produce along with recipes, tips, and more!
Be sure to sign up for my email list….seasonal recipes in your inbox every week!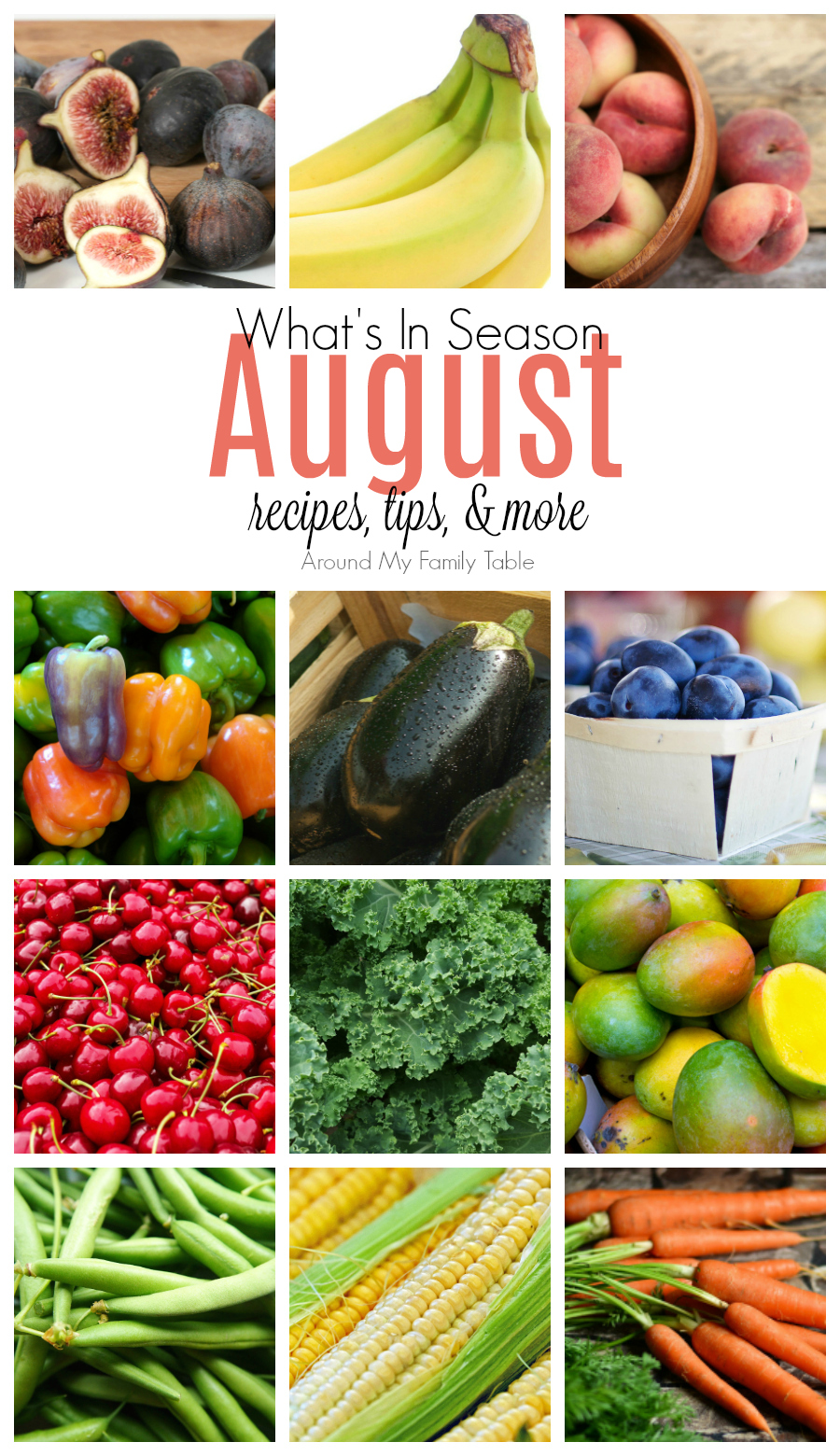 AUGUST SEASONAL PRODUCE
August has a great mixture everything: berries, stone fruit, with a few vegetables thrown in too. Find out all about August Seasonal Produce in this August — What's In Season Guide.
I hope this August — What's In Season Guide is just what you are looking for. Furthermore, if you're looking for more resources on your food journey then check out my Feeding a Family on a Budget guide or this Budget Friendly Menu Planning. I have lots of menu planning guides for various occasions and even a monthly & weekly menu planning printable that's super helpful. Lastly, the best thing for eating healthy and in season is a well stocked pantry.
August means back to school for most parts of the country and that means packing lunches again. Check out this Back to School Party Menu and these 10 Healthy After School Snack Ideas.
AUGUST SEASONAL PRODUCE GUIDE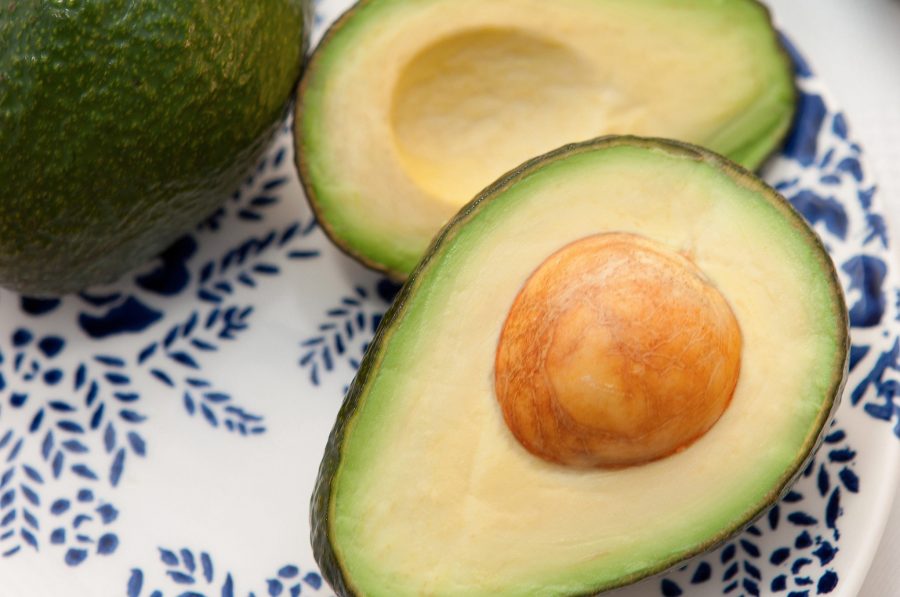 Avocado
For the years, I hated avocados…but I met an avocado farmer who told me I just hadn't had a perfectly ripe avocado yet. She gave a few and said exactly what day to try them. I patiently waited and then…I fell in love. I'm a huge avocado snob and always look forward to when they are in season!
Chicken Avocado Verde Tostados
Fish Tacos with Avocado Cream Sauce
Creamy Avocado Dressing
Green Chili Guacamole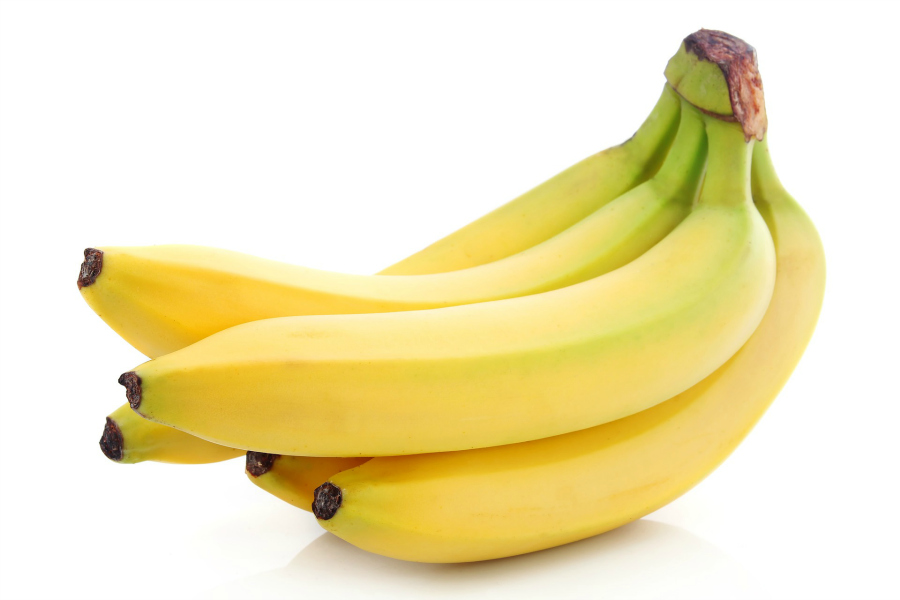 Bananas
Bananas are a favorite in our house! I always have a bunch lying around. It's hard to keep them around long enough to make banana bread or nice cream (banana based ice cream). The best use for bananas is when my babies were finally old enough to start eating real food, I would take them with us every where for easy baby meals and snacks.
The Elvis Burger
Monkey Milkshakes
Chocolate Banana Pudding
25 Banana Bread Recipes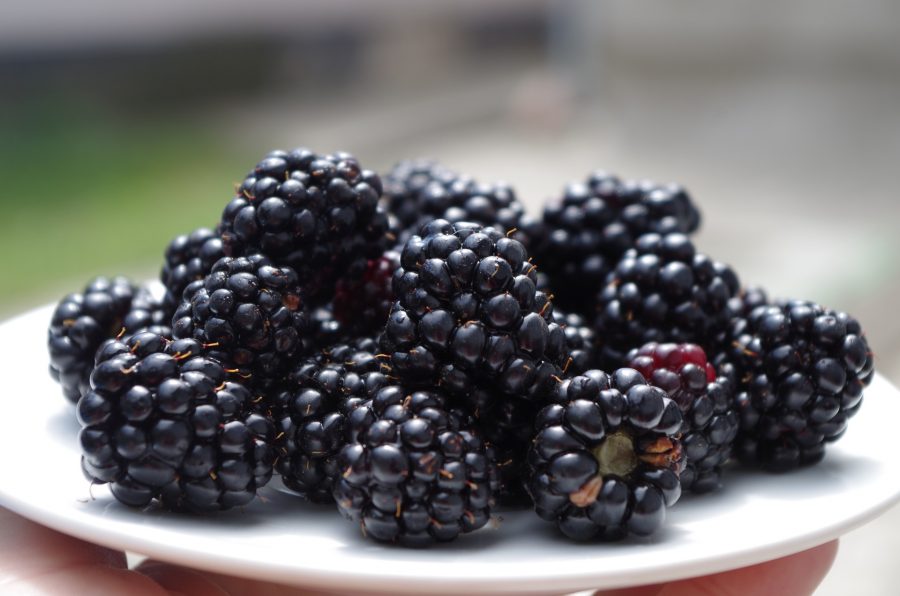 Blackberries
Living in Phoenix we don't have any places local to pick fresh berries. But just an hour and a half north of us there are tons of blackberry bushes. We take a day trip up North every year and pick as many as we can. Most end up eaten on the spot, but the few that I manage to get home get turned into all sorts of delicious recipes.
Blackberry BBQ Sauce
Blackberry Nectarine Salad
Blackberry Almond Meal Muffins
Summer Berry Smoothie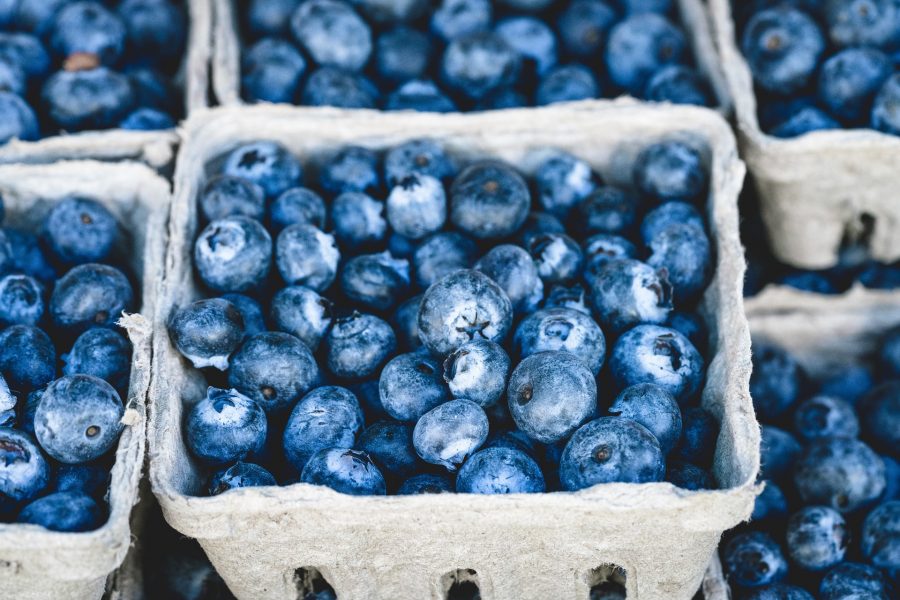 Blueberries
I would pick blueberries over chocolate every day! They are my favorite fruit and nothing is better than a perfectly ripe blueberry. Blueberries are considered a superfood: loaded with antioxidants and anti-inflammatory properties. As an added bonus they are the perfect balance of tart and sweet this time of year.
Cherry Blueberry Pie
Blueberry Muffins (GF)
Grilled Salmon Salad with Warm Blueberry Vinaigrette
Blueberry Scones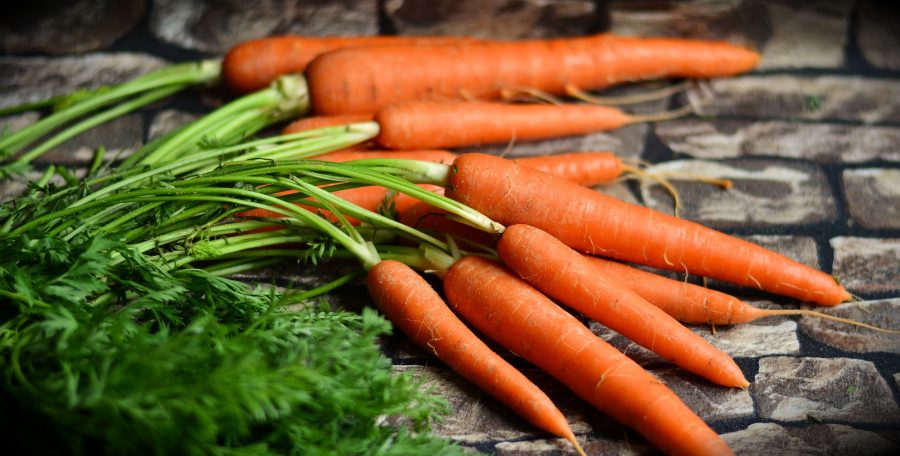 Carrots
Carrots are more than just a side dish to chicken wings (although, that's supper yummy). My favorite is to juice them or add them to smoothies…the kids will never know.
Morning Glow Tonic
Freezer Meal Packets
Fruit & Veggie Smoothies
3 Packet Pot Roast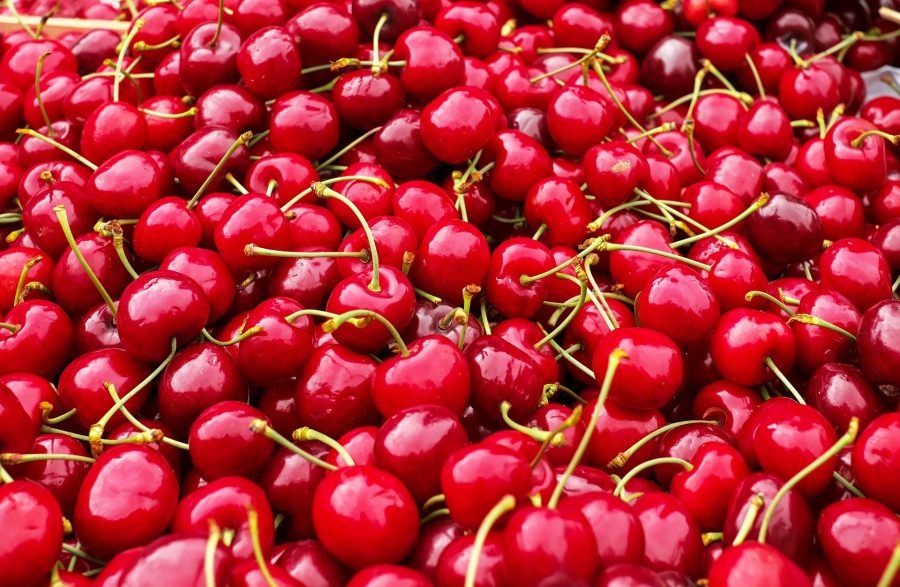 Cherries
Cherries are another fruit rich in benefits, but their season is coming to an end. Plenty of antioxidants, Vitamin C, and even contain melatonin to promote healthy sleep. I certainly get excited when these beauties come into season. Get out your cherry pitter to make the process quicker.
Cherry Mint Mocktails
Cherry Sherbet
Fresh Cherry Smoothies
Fresh Cherry Cheese Ball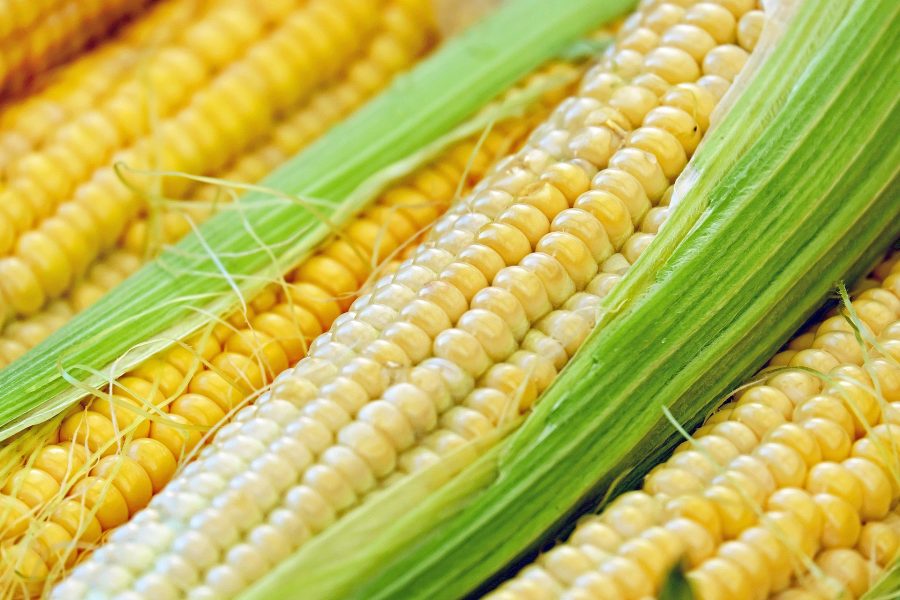 Corn
There used to be corn stands close to my house, but even though they are harder to find we still get the sweetest corn in the summer. My favorite thing to do is just soak the ears in water for 20 mins and throw them on the grill. Nothing beats that beautifully charred flavor. If you grill up a bunch, you can cut the kernels off and add them to recipes, or even freeze for later.
Mexican Corn
How to Cook Corn on the Cob in the Slow Cooker
Mexican Corn Cups
Corn Risotto & Roasted Tomatoes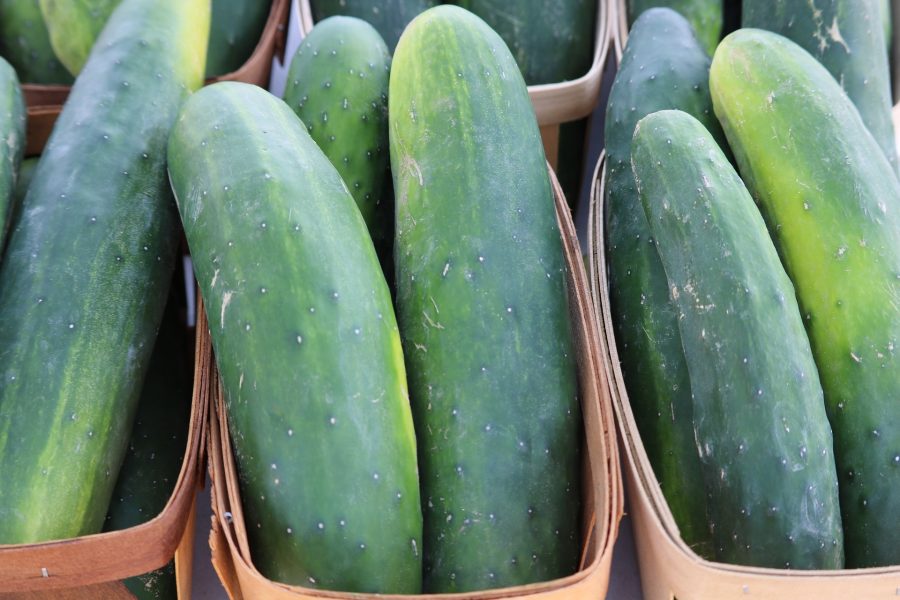 Cucumbers
Cucumbers contain multiple B vitamins and because they have plenty of water and fiber they aid in healthy digestion. Add a crunch to a salad, or even make homemade pickles.
Herb Goat Cheese Ball
Falafel Spiced Cucumber Bites
Pineapple Cucumber Salad
Asian Cucumber Salad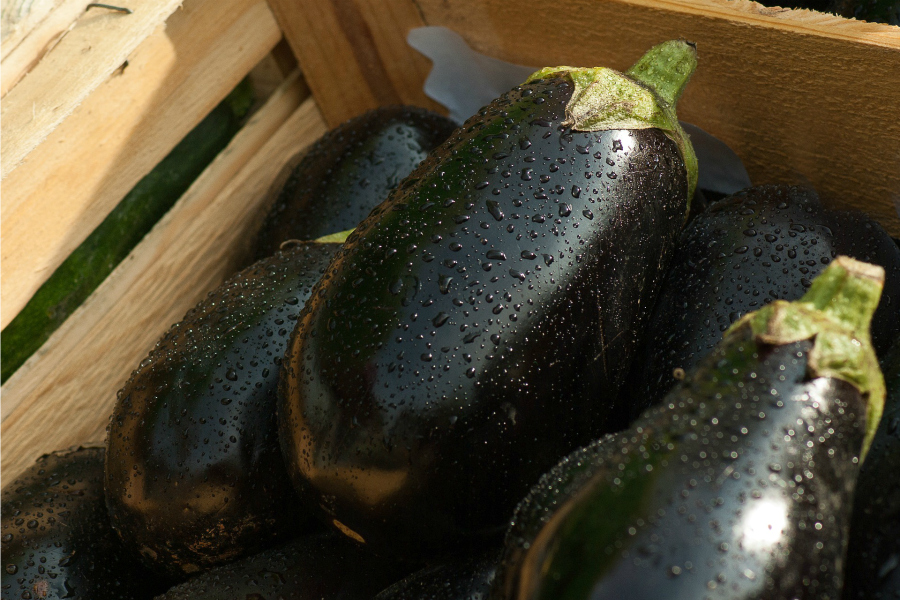 Eggplant
I love eggplant, but I hardly ever make it. I order it a lot when we go out to eat, but for some reason I hardly ever cook with it. Let me just say…those eggplant meatballs are Ah-Maz-Ing!
Eggplant Meatballs
Spicy Grilled Eggplant
Loaded Eggplant Rounds
Eggplant Caponata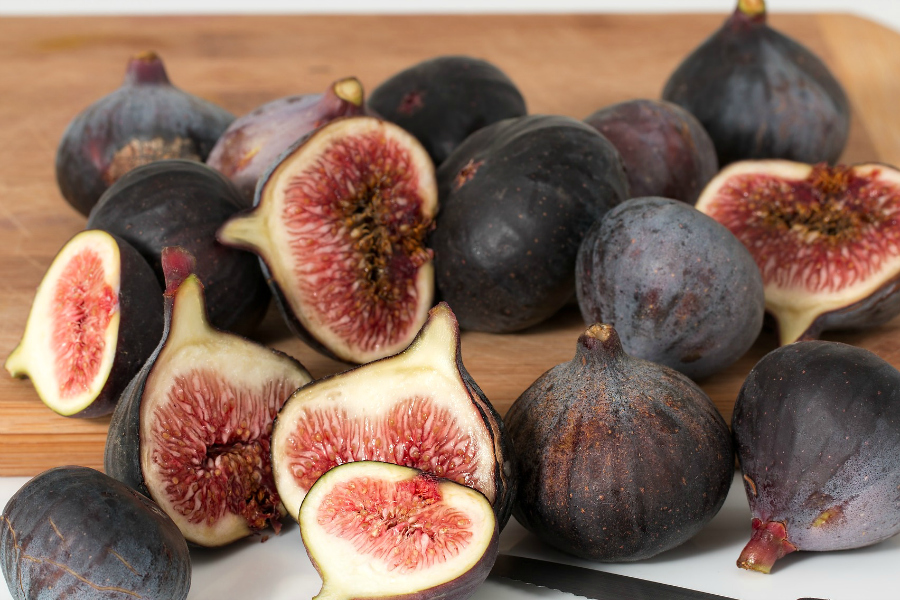 Figs
When we moved into our house almost 20 years ago, we had a huge fig tree. Unfortunately, we aren't fig people but I have to say…these recipes, especially those mojitos make me want to try figs again.
Fig Mojitos
Fig Tarts
Grilled Figs with Brie & Honey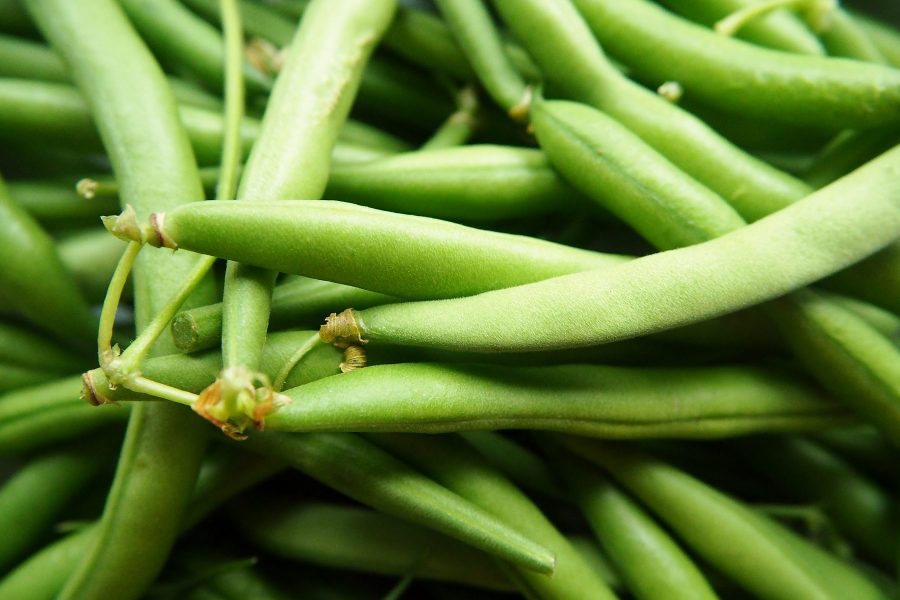 Green Beans
Growing up, many summer afternoons were spent sitting and snapping the ends of green beans for dinner. I love the way green bean taste when fresh- a far cry from the canned casserole type beans. These also pickle up nicely and can stand up to a little heat.
Green Beans with Browned Butter & Almonds
Firecracker Green Beans
Grilled Green Beans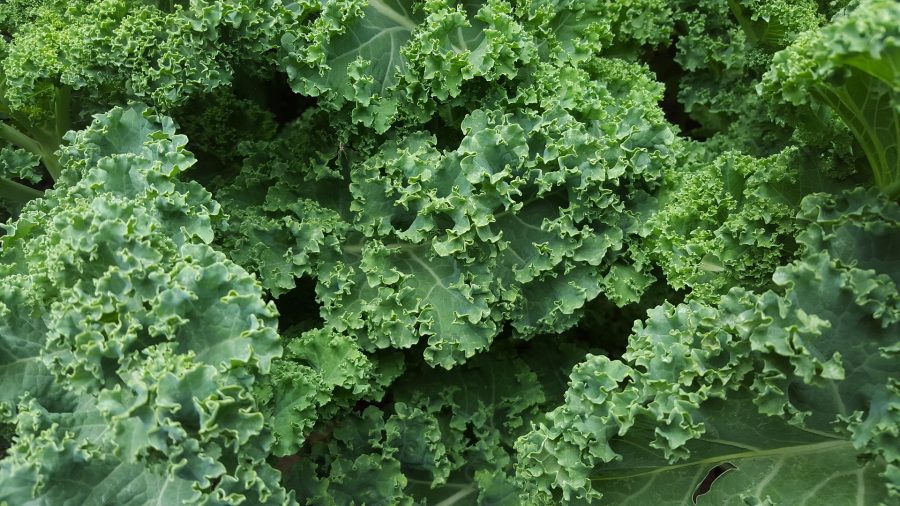 Kale
All sorts of greens are in season right now. There are too many for their own category so I combined them in to one. From spinach to kale to various lettuces…there are so many options!
Triple Berry Smoothies
Fruit & Veggie Smoothies
17 Kale Smoothies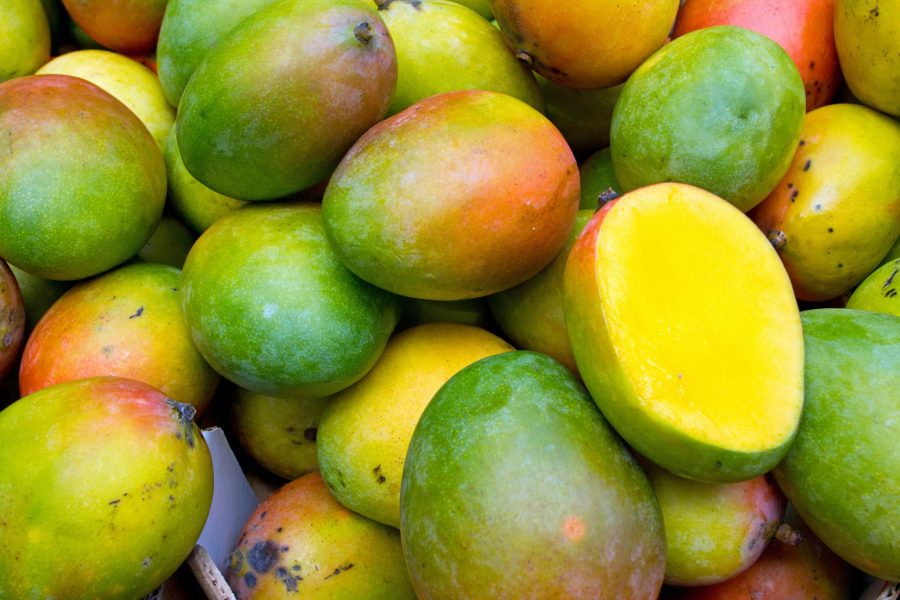 Mango
Mangos are pricy little fruits, but waiting until they are in season means the price is affordable and the flavor is amazing! Smoothies, salsa, drinks, and ice cream are my favorite ways to use mangos…besides just slicing them up for a snack.
Mango Mint Mojitos
Mango Gooey Cake
Mango Cheesecake Ice Cream
Sweet Chipotle Salmon with Mango Salsa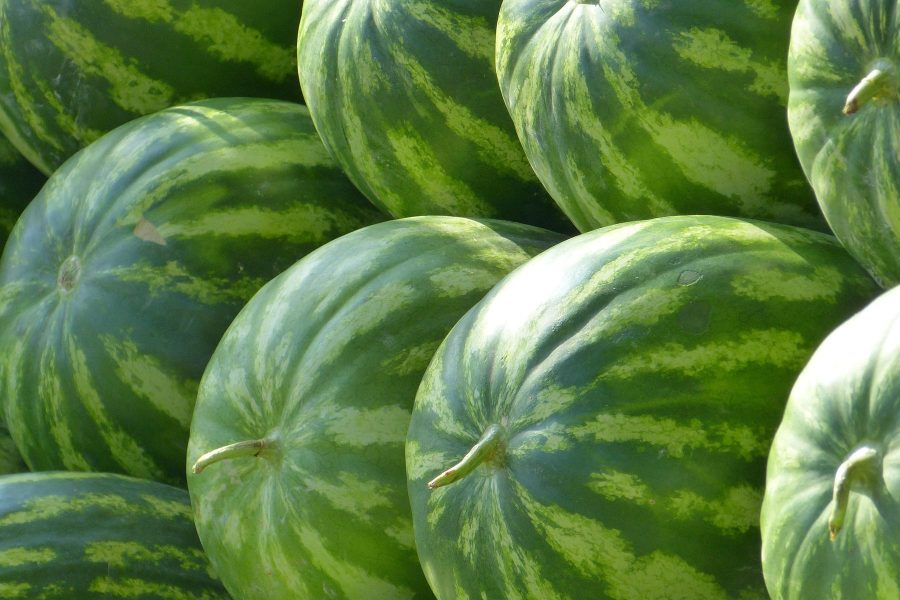 Melons
Melon is a widely popular fruit in summer and is perfect just cut up and eaten by itself, or in any number of fruit salads or drinks. A hollow thump (not thud) sound, a butter yellow color (not white) on the spot where the melon rested, and a sweet smell from the blossom end (opposite the stem) are good indicators that a melon is ripe.
Watermelon Strawberry Agua Fresca
Cucumber Melon Spa Salad
Watermelon Lime Tequila Granita
Cantaloupe, Honeydew, & Watermelon Popsicles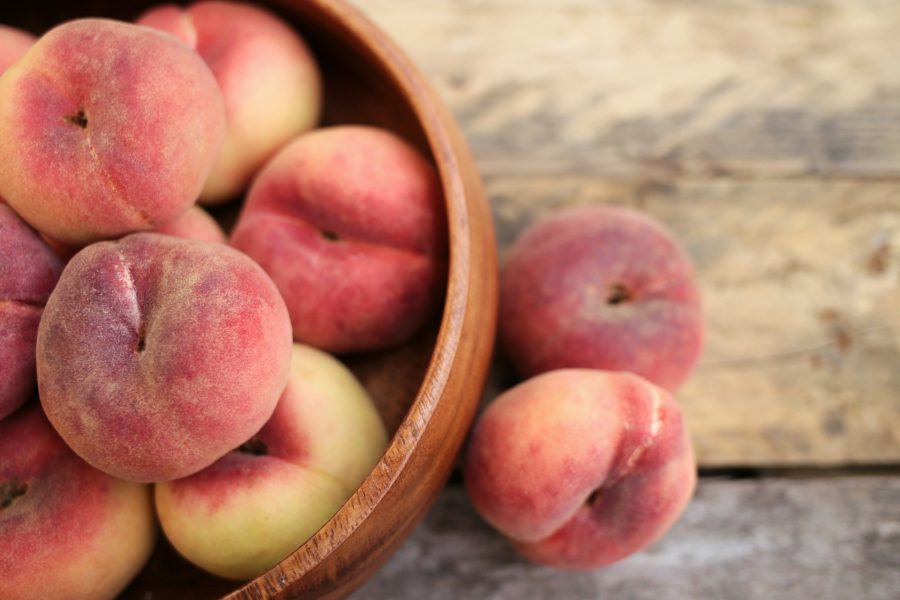 Peaches
Peaches and nectarines taste almost the same, so I use them interchangeably in recipes. However, I really hate the fuzzy texture on the peaches. I can't be the only one. But these sweet, juicy fruits are a summertime fav. In Phoenix, they are perfectly ripe in mid-May and we have tons of u-pick orchards around and a big annual peach festival. Picking a peach off the tree and eating in the field is such an experience. One place here, you can pick and eat however many you want at no charge, but if you want to take some home there is a small fee. I think my max is 10 fresh peaches off the tree.
Sweet Peach Iced Tea
Peach Julius
Aunt Janet's Peach Crisp
25 Peach Cobbler Recipes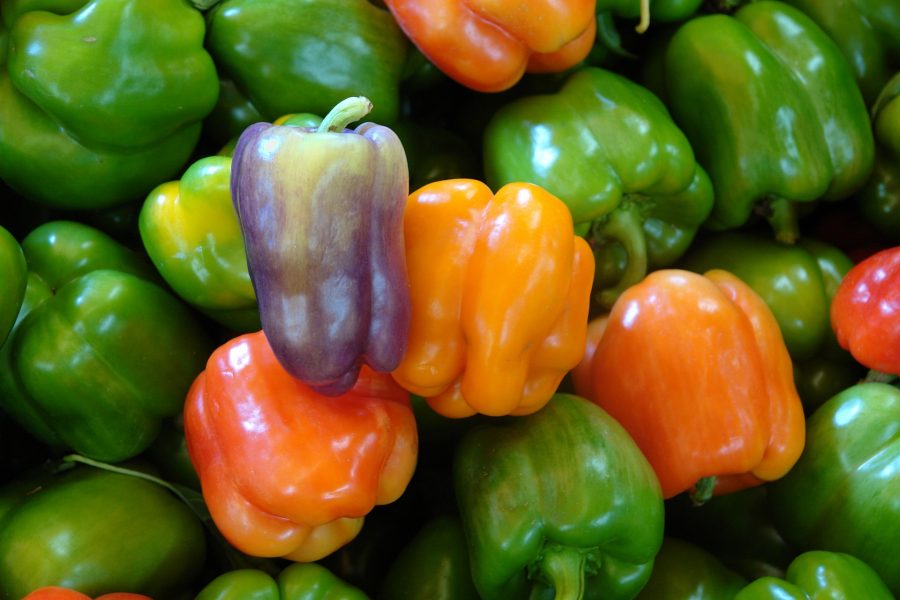 Peppers
I'm a lover of all bell peppers, except green. So my favorite time of year is when they are in season and the prices go way down. I tend to stock up and prep, flash freeze, and save for the winter months when I can't afford a $3 red bell pepper.
Creamy Goat Cheese, Red Peppers, & Sausage Penne
How to Caramelize Onions & Peppers in a Slow Cooker
Steak & Pepper Sandwiches
Jalapeno Popper Chicken Wings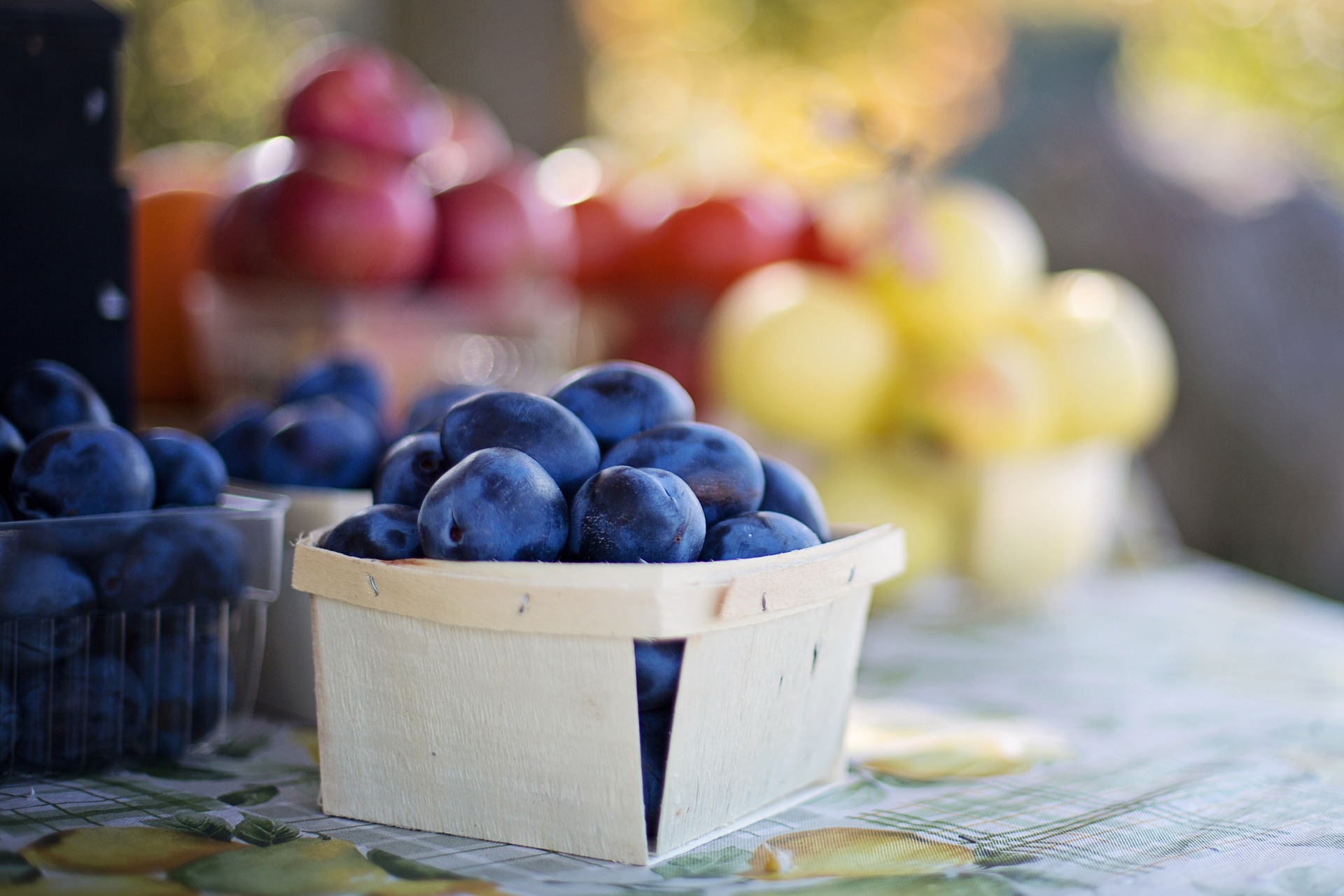 Plums
Plums are now in season. They are a little tart and not quite as sweet as some other stone fruit, but they are delish! They are also hardier than peaches so they are my summer picnic fruit of choice. Just me, a couple plums, and a knife…..so good.
Plum & Oat Muffins
Plum Blackberry Bars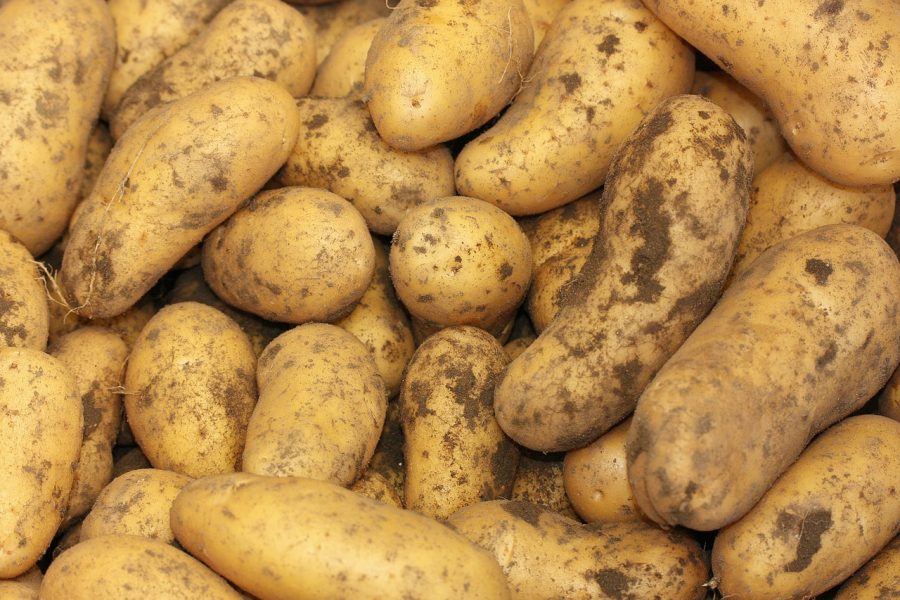 Potatoes
love potatoes…really cooked any way will do. Baked, Fried, Boiled, Grilled…just give me all the potatoes and I'm a happy girl!
Loaded Slow Cooker Potatoes
Homemade Mashed Potatoes
Flemmings Steakhouse Potatoes
Easy Slow Cooker "Baked"Potatoes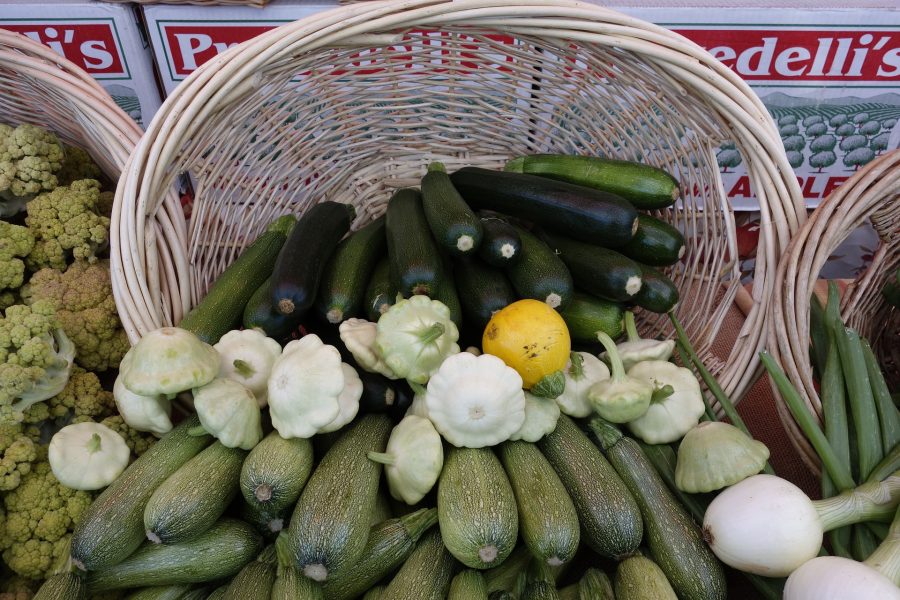 Summer Squash
I'm not a fan of yellow squash, but I love zucchini! Zucchini is such a versatile vegetable. If I'm not making Chocolate Zucchini Bread then I just slice it in half and throw it on the grill with some olive oil, salt, and pepper. Perfect!
Bacon Chocolate Zucchini Bread
Baked Pasta with Sriracha Cream Sauce
Chicken Summer Squash Enchiladas
Summer Squash Taco Casserole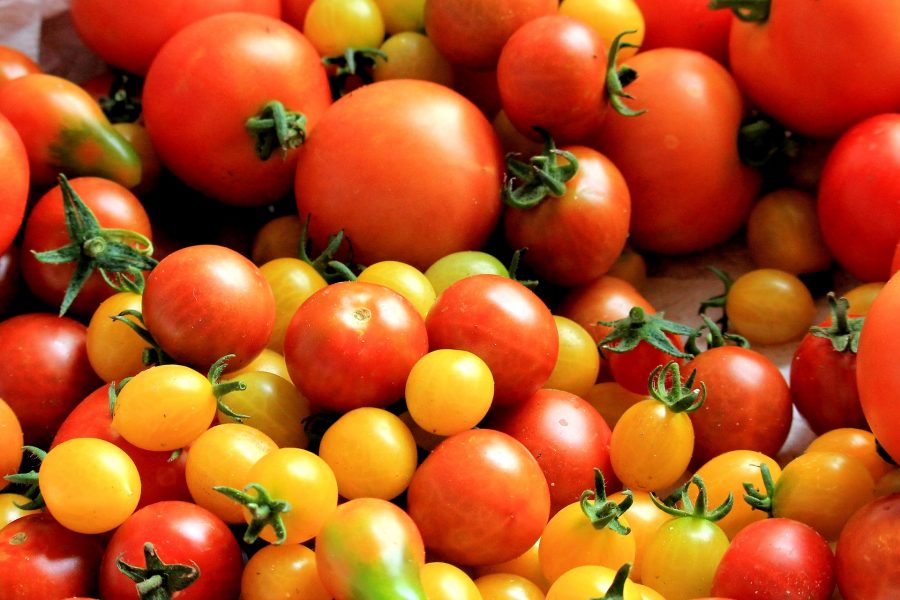 Tomatoes
I grew up playing at the lake in Texas with my Bobo and cousins. He always packed our ice chest and it was full of Big Red for the kids, tomatoes, and beer for him. When we would get hungry he'd give us a tomato and a salt shaker. It brings back such fond memories and I still do this today when I just need a little snack. It's great and is the perfect way to tide me over until lunch.
Easy Homemade Tomato Sauce
Mexican Bruschetta
Vegetarian Greek Pasta with Feta
Pico de Gallo
Did I miss something in my August Seasonal Produce Guide??? What's your favorite in-season fruit or veggie during August….tell me, I'd love to know.